You must have JavaScript enabled to view the full contents of this site.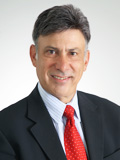 JOEL S. WEINSTEIN, P.E.
Consultant (former Managing Principal)
Email
|
VCard
Mr. Joel S. Weinstein has extensive experience in the design of concrete and steel buildings and has served as an expert witness for both investigations and litigation concerning concrete building failures, foundations, masonry and timber structures and material failures including precast concrete, masonry, shotcrete, sealants and glazing. He has also done extensive work on vibration analysis of structures.
After a 31-year career with the firm, Joel retired from his full-time position in 2010 and continues part-time on special projects. Joel has been responsible for the design of long-span facilities, stadiums, high-rise, mid-rise and low-rise buildings, commercial, residential, industrial, and institutional, single- and multi-family dwellings, as well as many types of structures at colleges and universities. His credits include the restoration and preservation of the Empire State Building, investigation of the Brooklyn-Battery Tunnel in New York City, the structural design for Bally's Park Place Casino Hotel Complex in Atlantic City, the World Financial Center in Battery City Park, New York City, and the conversion of the landmark Cooper Hewitt residence into a museum for the Smithsonian Institute.
Joel is a registered professional engineer in New York, New Jersey, Pennsylvania, Maryland, Connecticut, Massachusetts, Maine, West Virginia and Texas. He was an adjunct associate professor of architecture at the New York Institute of Technology for 18 years and has been an adjunct associate professor of architecture at Pratt Institute for the past ten years. He holds a degree in architectural engineering from the Pennsylvania State University, from which he received the Outstanding Engineering Alumnus Award.