News & Resources > Upcoming Events
AECtech 2021 NYC
November 04, 2021 - November 07, 2021, 12:00 PM - 5:00 PM
$25-$75
120 Broadway
New York, NY 10271
United States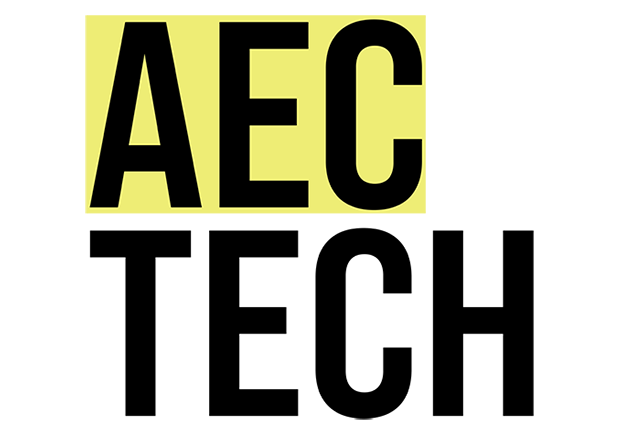 Event Summary
This is the 9th annual event for the AEC+ Community hosted by Thornton Tomasetti | CORE studio. This year will be a hybrid event with full virtual access to the Symposium, Hackathon, and Masterclasses. And limited in-person capacity at the Symposium and Hackathon in NYC.
Find out more at the AECtech 2021 Event Page.
Ticketing Info
Double-check that you are buying an In-Person or Virtual ticket before purchasing.
If you purchase an In-Person ticket and are unable to attend In Person, this ticket can be used as a Virtual ticket.
If you purchase a Virtual ticket, this cannot be used for In-Person attendance.
There are a limited number of discounted Symposium & Hackathon bundles available for both In-Person and Virtual tickets. These do not include Masterclasses.
MasterClass tickets are separate purchases.
If you purchase a Full Day Masterclass ticket do not buy an additional Morning or Afternoon ticket.
You can purchase a Morning and Afternoon Masterclass ticket.
If you purchase a Morning or Afternoon Masterclass ticket do not buy a Full Day Masterclass ticket.
Student discounts are available upon request. Contact aecconference@thorntontomasetti.com from your Edu account.
MasterClasses - Thursday, November 4 - 9:30 AM - 5:00 PM (EST) / Virtual Only
Learn more about each Masterclass here.
Immerse yourself in a full day of Masterclasses hosted by design innovators and software pioneers developed to introduce participants to a wide range of powerful new workflows that enable new ways of working and enhance existing design processes.
Note: Masterclasses are either Full Day or ala cart Morning/Afternoon pairings.
For Full Day Masterclasses only select one session.
For Single sessions select only one Morning and one Afternoon session.
Full-Day Masterclasses
10:00 am - 1:00 pm & 2:00 pm - 5:00 pm
+ Real-world environmental building simulation workflows w/ Pollination + Ladybug Tools
Ladybug Tools | Mostapha Sadeghipour Roudsari, Chris Mackey, Mingbo Peng
+ Revit API. Journey from beginner to master in one course.
Bad Monkeys | Konrad Sobon
+ Build a web-based 3D viewer and backend
CORE studio | Amit Nambiar, Hanshen Sun
Morning Only Masterclasses
10:00 am - 1:00 pm
+ inter-Co-operability
Grimshaw Architects | Georgios Tsakiridis, Justyna Szychowska, Paris Nikitidis
+ Title to be announced
Robert McNeel & Assoc. | To be announced
+ BHoM: Building and Habitat Object Model
Bhom | Kayleigh Houde, Erik Narhi
Afternoon Only Masterclasses
2:00 pm - 5:00 pm
+ Introduction to Grasshopper (GH 101)
CORE studio | Nick Mundell, Sasha Geremia
+ Title to be announced
Robert McNeel & Assoc. | To be announced
+ Real-time project data: building 3D web visualizations with Speckle
Speckle | Claire Kuang, Alan Rynne
Symposium - Friday, November 5 - 8:00 AM - 4:40 PM (EST) / Virtual & Limited in Person
Attending in person? Please review the Center for Architecture's Covid policy.
Be inspired by highly-acclaimed leaders in design and technology within the AEC industry. Join us for a series of presentations, discussions, and round table panels reflecting on the state of practice today and what is on the horizon.
Presenters
Woods Bagot, Shane Burger
Shimizu, Hiroyoshi Satake
Handel Architects, Matthew Breau
Skanska, Val Tzvetkov
CORE studio, Ben Howes
Shop Architects, John Cerone & Tim Li
FX Collaborative, Alex Pollack
Adrian Smith + Gordon Gill Architecture, Hiram Rodriguez
Enscape, Petr Mitev
Construction Roundtable
Suffolk
Turner
Structure Tone
Skanska
Startup Roundtable
TestFit.io, Clifton Harness
CANOA, Federico Negro
Sidewalk Labs, Violet Whitney
T2D2, Badri Hiriyur
Hackathon - Saturday, November 6 - 9:00 AM - 2:00 PM (EST) / Virtual & Limited in Person
Attending in person? Please review Thornton Tomasetti's Covid policy.
Learn more about the Hackathon here.
Create something incredible with a team of your peers during the 26-hour hackathon. Starting on Saturday morning and ending on Sunday afternoon. AEC Tech's Hackathon is an event for all levels of programmers, developers, engineers, and others, additionally, it is aimed for attendees to collaborate, network, build new relationships, and generate new ideas and processes for the AEC community.
Click to buy tickets