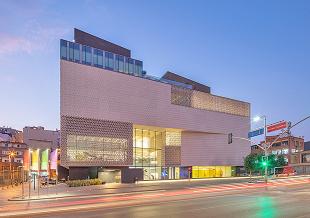 Quintin Lake Photography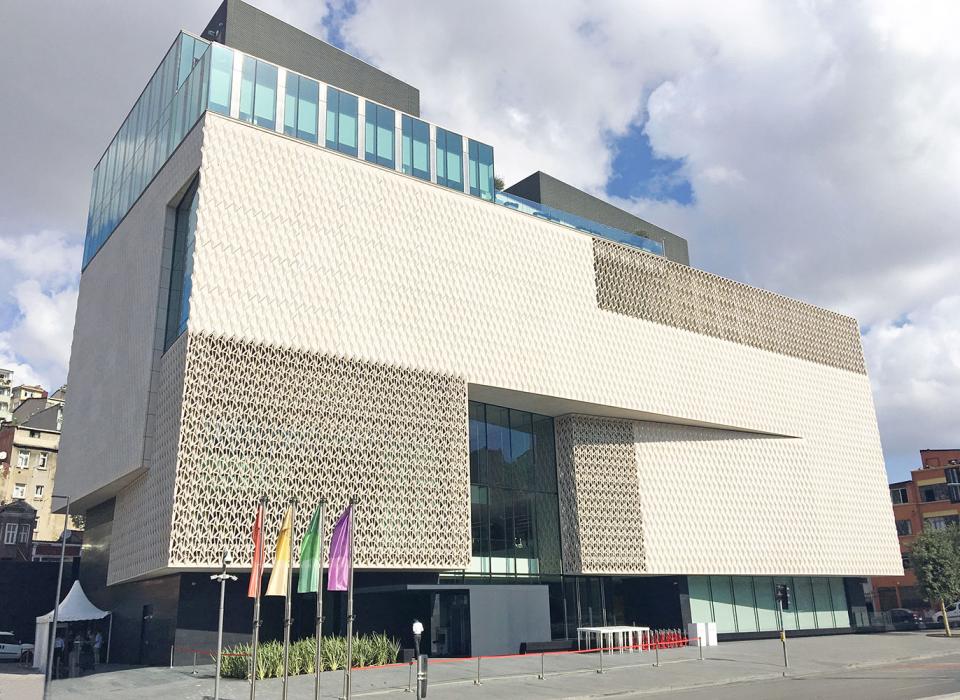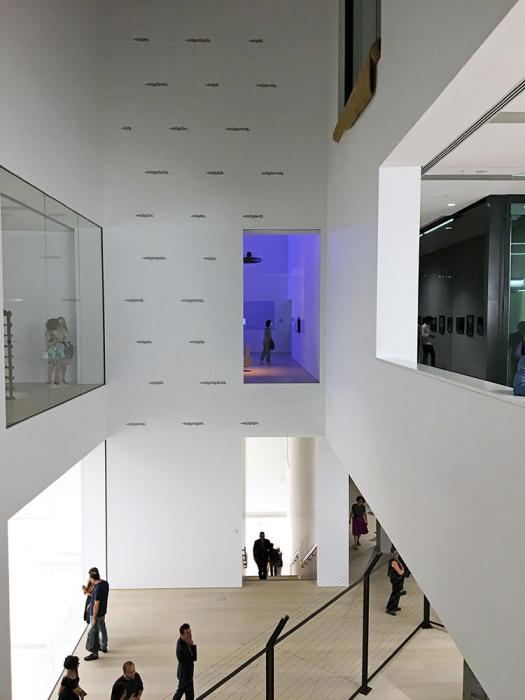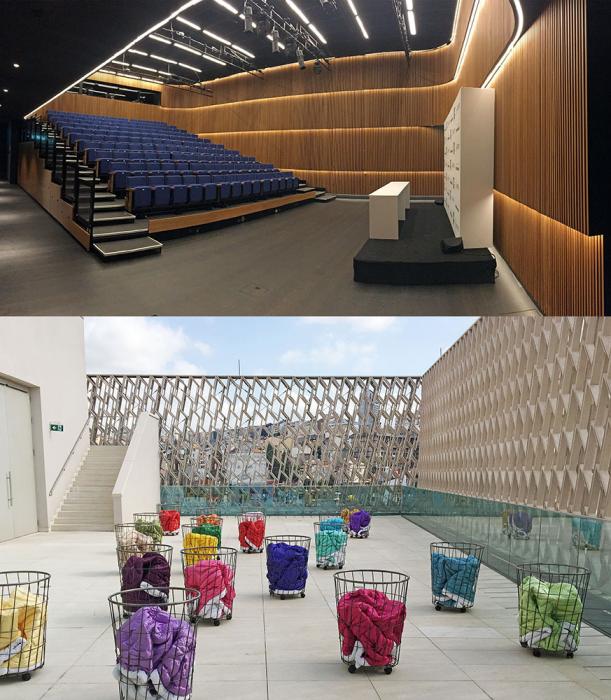 ---
"With minimum support points, walking columns and long-span trusses that provide large column-free gallery space, it was a unique and challenging structural design."
A new contemporary art gallery, which opened this month, is turning heads in Istanbul. Located in the vibrant Beyoglu district, the city's center for art and entertainment, Arter is a versatile cultural space that serves as the new home for the Vehbi Koç Foundation's modern art collection and a range of other events. Designed by Grimshaw Architects, the 18,000-square-meter (194,000-square-foot) building is the premier venue for contemporary art in Turkey.
Working in collaboration with Grimshaw and MEP engineers Max Fordham, Thornton Tomasetti completed structural engineering and façade design up to design development for the project. Local engineering firm ATTEC carried out the construction documentation and took it through construction.
"With minimum support points, walking columns and long-span trusses that provide large column-free gallery space, it was a unique and challenging structural design," Senior Associate Caroline Mills, lead structural engineer on the project, said. "It was wonderful to get the chance to visit and see the finished gallery for a very successful launch."
Larger than it appears, the building features galleries on six floors, two performance halls, a library, learning center, café and terrace for outdoor exhibits. Seven basement levels constructed of reinforced concrete provide space for parking, art storage, MEP, back of house functions and auditoriums. Above ground is seven stories of slab-on-deck on steel superstructure containing the gallery and office space.
The building's "jewel box" appearance is achieved through the careful detailing and choice of façade materials. Most of the façade is clad in solid ceramic and 3D glass reinforced concrete (GRC) panels with a variety of light-reflecting finishes, creating an animated texture that echoes traditional Turkish colors and ceramics. The same 3D effect can be found in the filigree shading screen that envelopes the terrace.
"We look forward to seeing Arter's many contributions to Istanbul's art scene well into the future," Caroline said.
The Vehbi Koç Foundation's signature building, the gallery's opening coincides with the non-governmental organization's 50th anniversary. It is now hosting the 16th Istanbul Biennial, which runs from September 14 to November 10.