News
Austin Proper Hotel and Residences Tops Off
July 11, 2018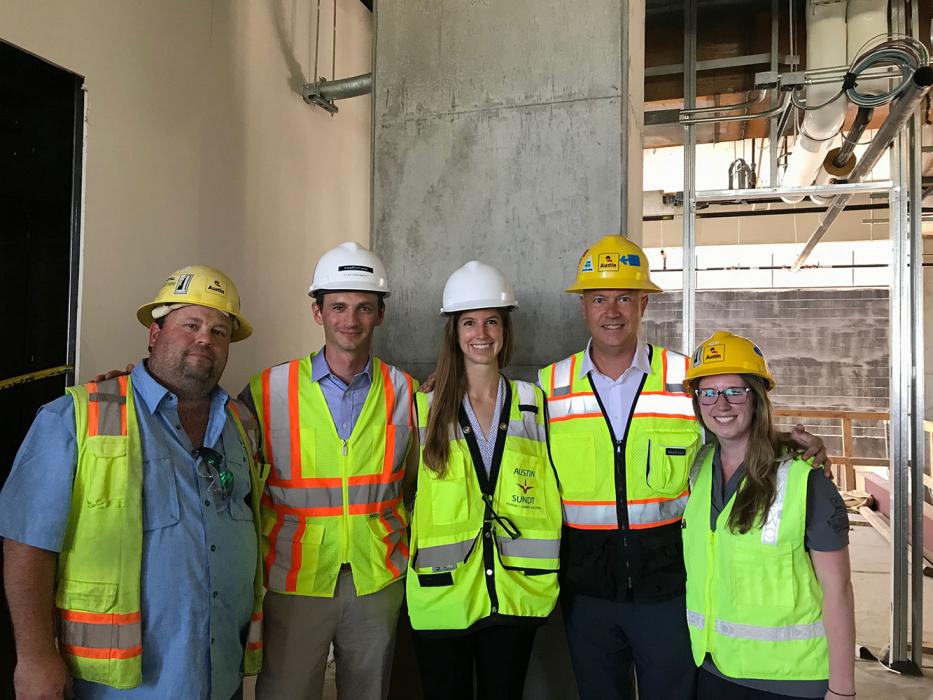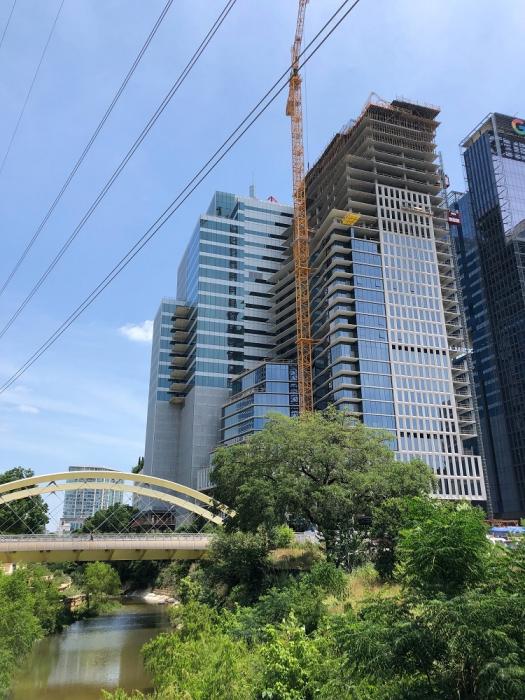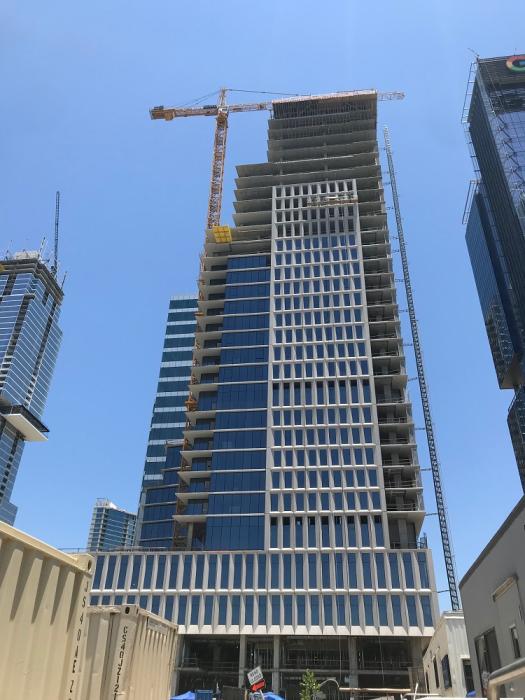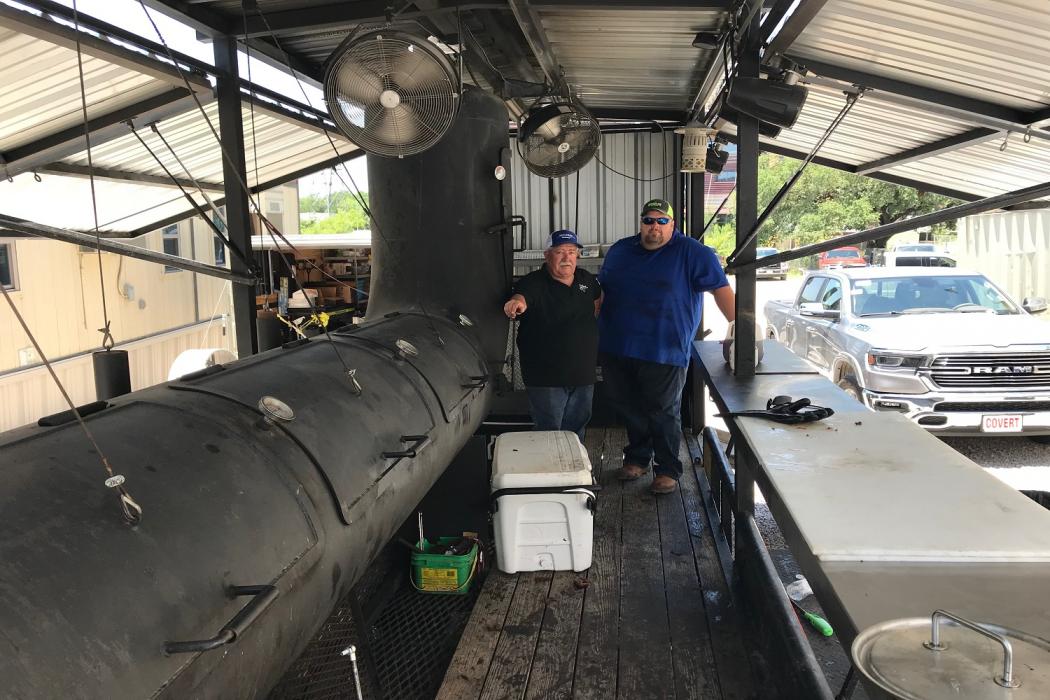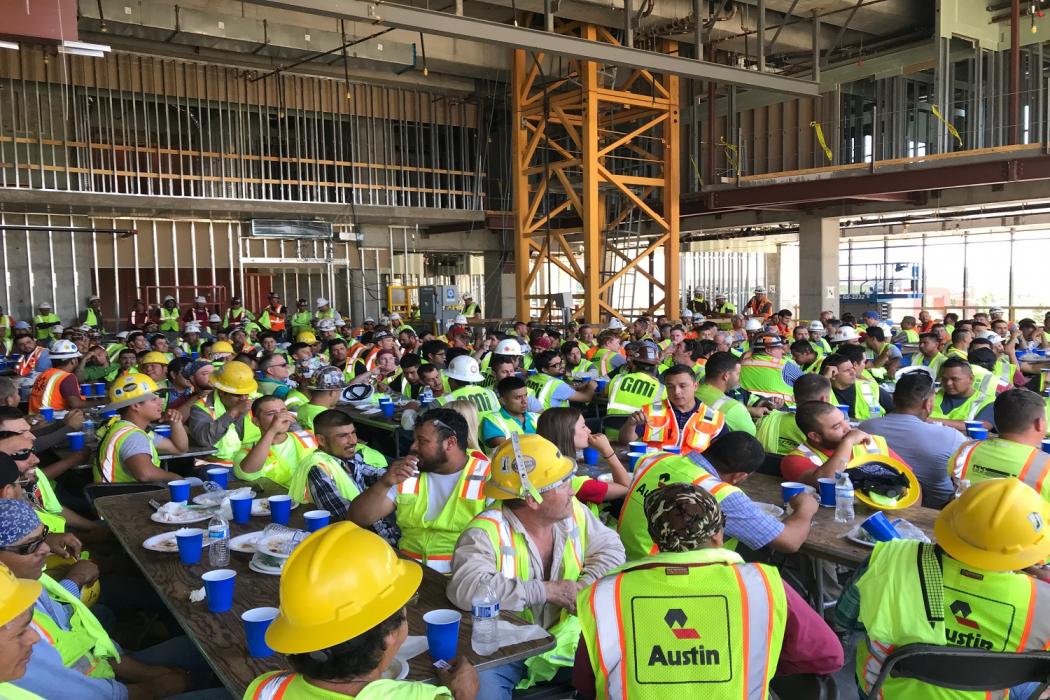 A new high-rise has taken shape in the capital city of Texas. The 32-story, concrete-framed Austin Proper Hotel and Residences topped off last month, and Thornton Tomasetti's structural engineering team was on hand to mark the occasion. The mixed-use tower, which is scheduled to open in early 2019, will bring a 244-room hotel and 99 luxury residences and penthouses to Austin's 2nd Street District. In addition to structural engineering services, Thornton Tomasetti is providing sustainability consulting to Handel Architects for the project.
Built on the site of the former Green Water Treatment Plant, the high-rise will have hotel rooms between floors 3-11, and residential condominiums and penthouses at floors 12 and above. Its two-story base will feature 9,500 square feet of meeting and event space, indoor/outdoor restaurants, bars and cafes. Additional amenities include rooftop swimming pools, sun decks, a wellness center/spa and four levels of below-grade parking.
The project is a mix of precast concrete and glass, set on an exposed-concrete structure. The structural frame is all-concrete construction, with a center concrete core for lateral stability and 8-inch flat post-tensioned floor slabs. The mat foundation varies from 9 feet, 6 inches below the core to 6 feet below the tower and 4 feet below the podium.
With several setbacks, the tower's shape presented a challenge for stacking the columns without the use of transfer girders, which can be more costly and offer less floor-to-ceiling height. Our collaboration with the architect included in-person workshops and online computer modeling sessions, which helped the project team reduce the number of transfer girders. Furthermore, the flat post-tensioned construction reduced the construction time, as formwork and installation of reinforcing for beams was avoided.
In accordance with the city's requirements, the project has to achieve a minimum of two stars in the Austin Energy Green Building rating system (AEGB) and LEED-Gold certification. Thornton Tomasetti is using the LEED for New Construction and AEGB Commercial Rating as tools to integrate and prioritize the green building design and construction strategies related to water, waste and energy reduction.