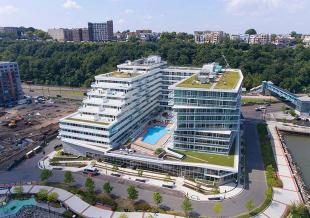 Courtesy New World Group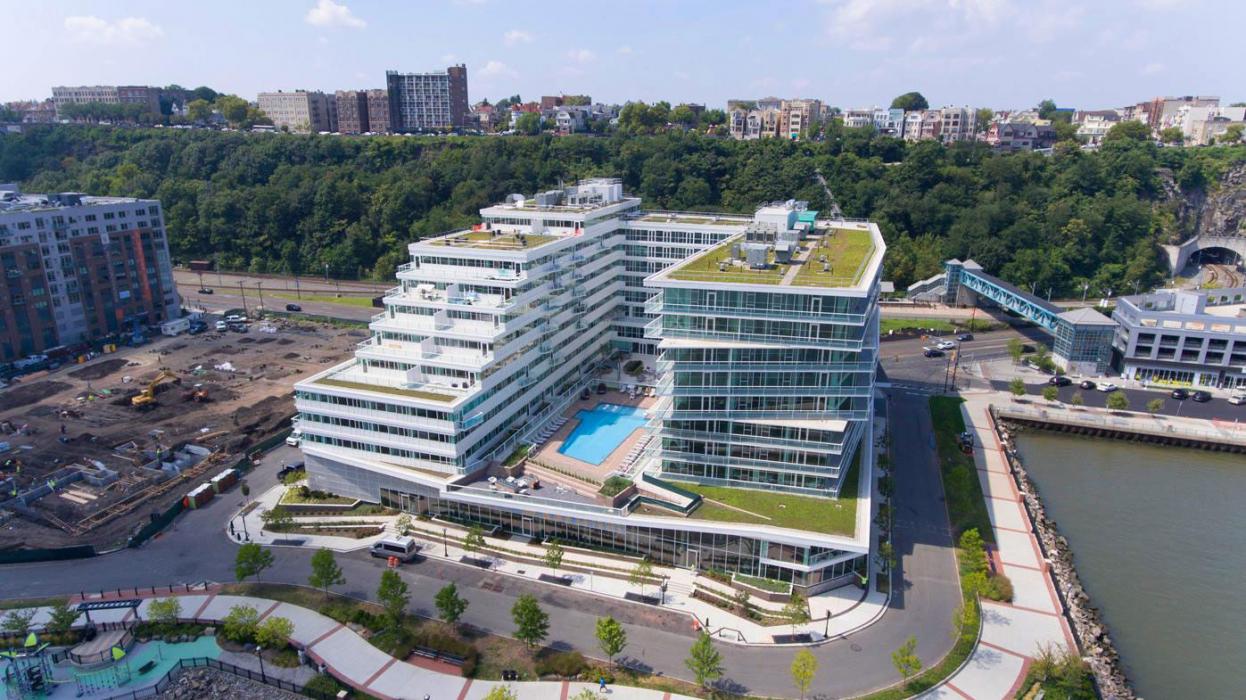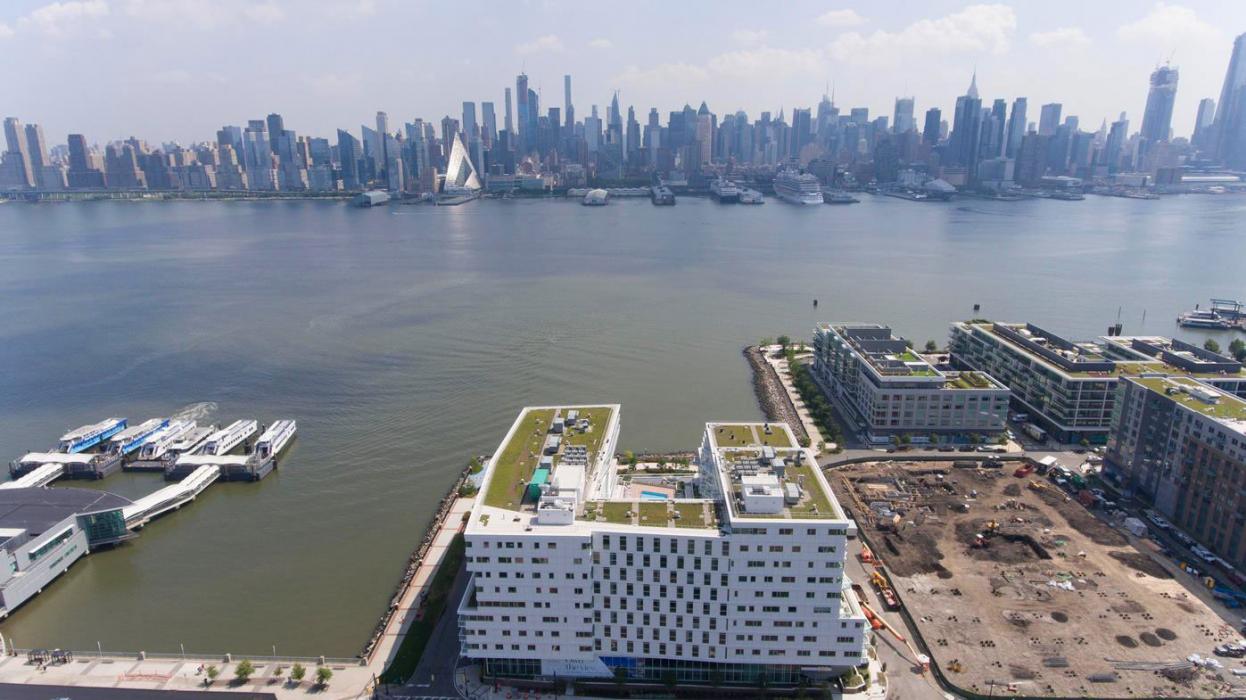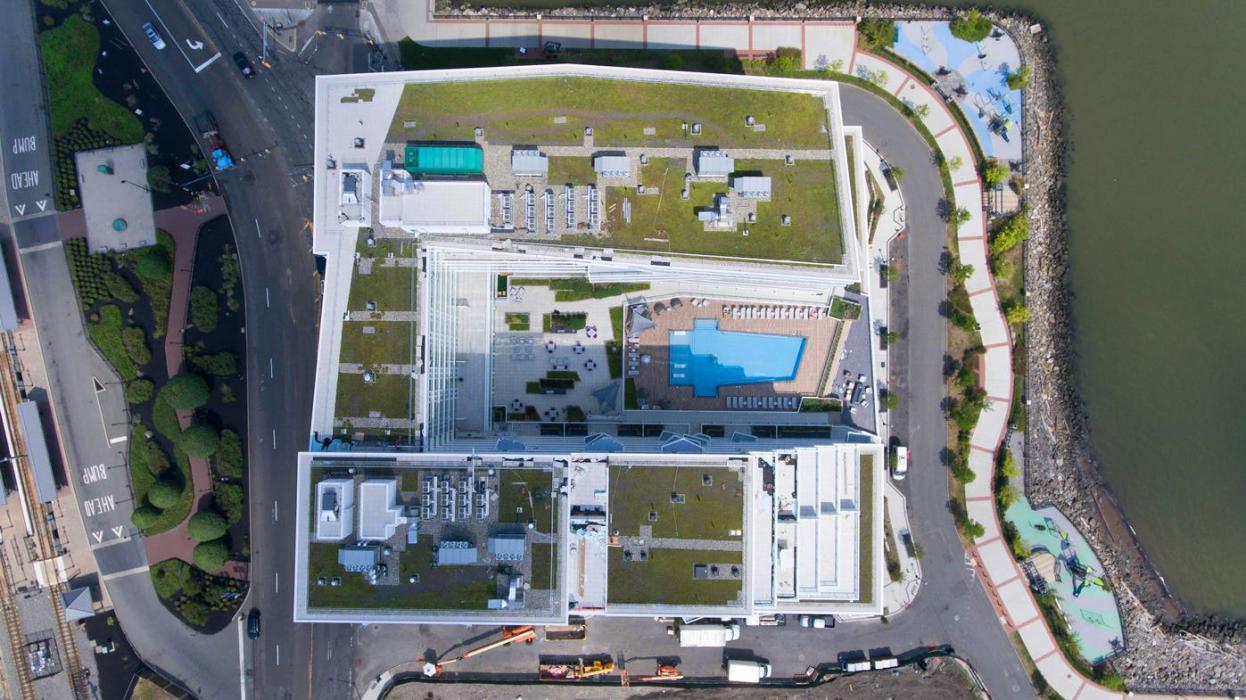 New Jersey residents get to delight in views of the Manhattan skyline, with its many architectural gems just across the Hudson River. A recently completed luxury apartment complex in Weehawken, New Jersey, has given New Yorkers something new to admire.
Designed by IBI Group Architects, the sleek 11-story building features a sculpted appearance, thanks in part to a bifurcated column system developed by Thornton Tomasetti. Used throughout the building, the sloped braces paired with vertical columns helped achieve the architect's design vision while allowing for efficient and maximal use of floor space within the strict local zoning requirements.
Thornton Tomasetti provided structural engineering and concrete special inspection services to Landsea Homes in a collaboration between our New York, Wall Street and Madison Avenue as well as Boston and West Hartford offices. The building's distinct design includes floor plates that transition every three stories, which results in an extra-long cantilever. To achieve the cantilevered length without affecting the sleek appearance of the thin floor plates, Thornton Tomasetti employed an extra-thick slab at the transition floors, which was "sculpted" to match the architectural profile of the building. This gave the appearance of stacked plates, or a cantilever off a cantilever, with a 16-inch drop panel that transitions to a 7-inch slab.
Thornton Tomasetti's special inspectors were on site for the duration of the project to help ensure the seamless construction of the complex design as well as to address field issues in real-time to maintain the project schedule. The unique structural design earned the project a 2018 merit award at the American Concrete Institute's New Jersey Chapter 55th Annual Concrete Awards. It also received a 2018 National Community of the Year award from the National Association of Home Builders, in part due to its range of amenities and convenient location with easy access to public transportation. The project is seeking LEED Silver certification.