News
Construction Underway for UIC Living-Learning Complex
February 09, 2018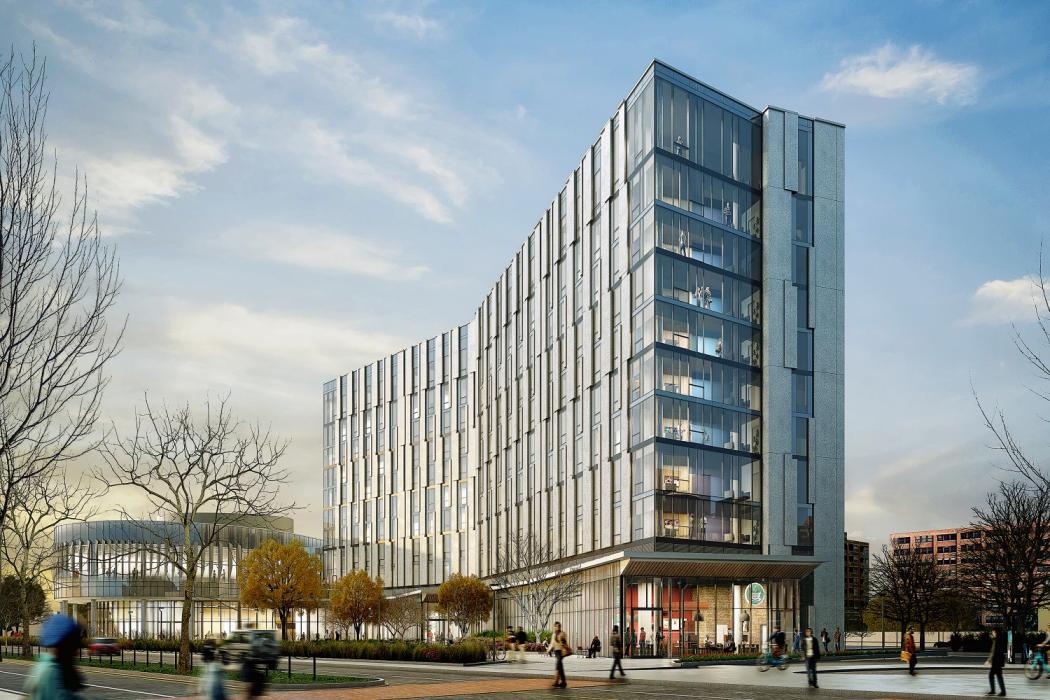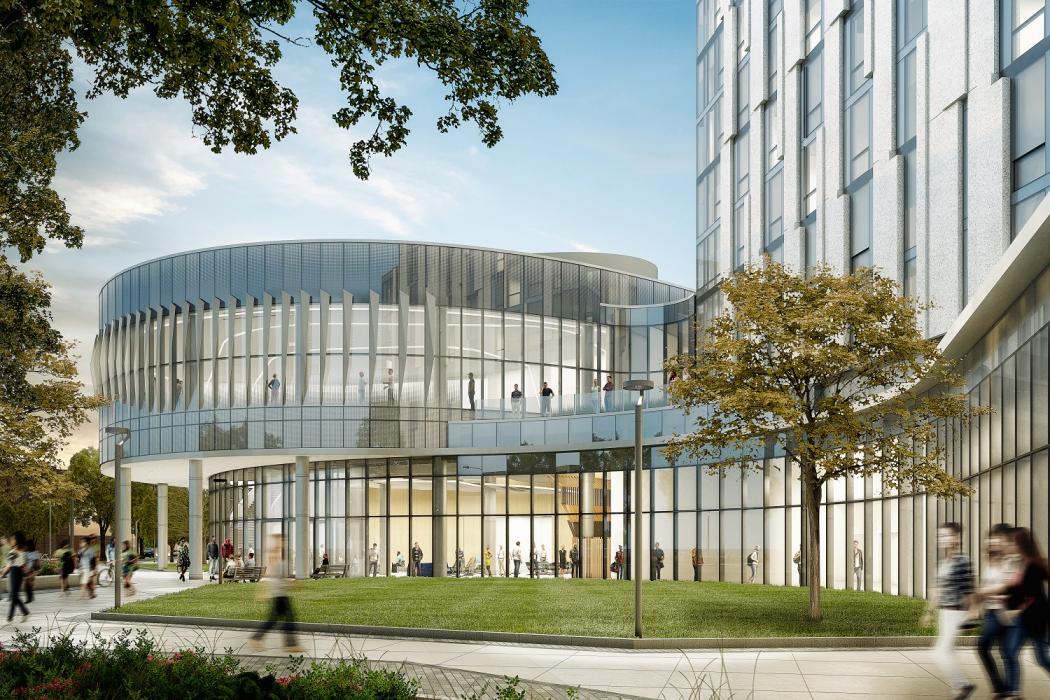 The deep Chicago winter freeze didn't hinder last month's groundbreaking ceremony for a new academic and residential complex at the University of Illinois campus in the West Loop. Part of a master plan to address UIC's ever-increasing enrollment, the new living-learning community features a 10-story residence hall and two-story classroom building. The fast-paced project, with all caissons now in place, is scheduled to be structurally completed by December 2018 and will open in summer 2019. Thornton Tomasetti is providing structural engineering services to architect Solomon Cordwell Buenz for the project, our first collaboration in the higher education market. It is also the first public-private partnership (PPP) project for the Chicago office.
The 83,000-square-foot residence hall will have 550 beds in a combination of traditional dorm rooms and suites. In the 54,000-square-foot academic center will be three large tiered "turn-to-team" lecture halls, active learning classrooms, several small group study rooms, a tutoring center and collaboration space. The project includes 16,000 square feet of shared space consisting of lounges, offices, laundry rooms, a fitness center and a 10th floor sky lounge as well as 1,600 square feet of retail with a coffee shop.
The residential tower's structural system consists of concrete, two-way, post-tensioned flat slabs and reinforced concrete columns and shear walls, with staged stressed PT transfer beams. The classroom building features an oval floor plan with a steel braced-frame lateral system, long-span continuous plate girders with an 80-foot maximum span and a curved-steel feature stair spanning 45 feet. The structural systems of the two buildings are separated by an expansion joint. The complex is targeting LEED Gold certification.