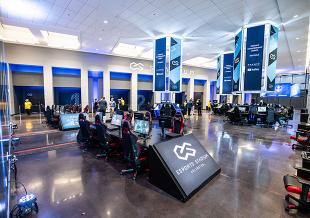 Ross Stewart Photography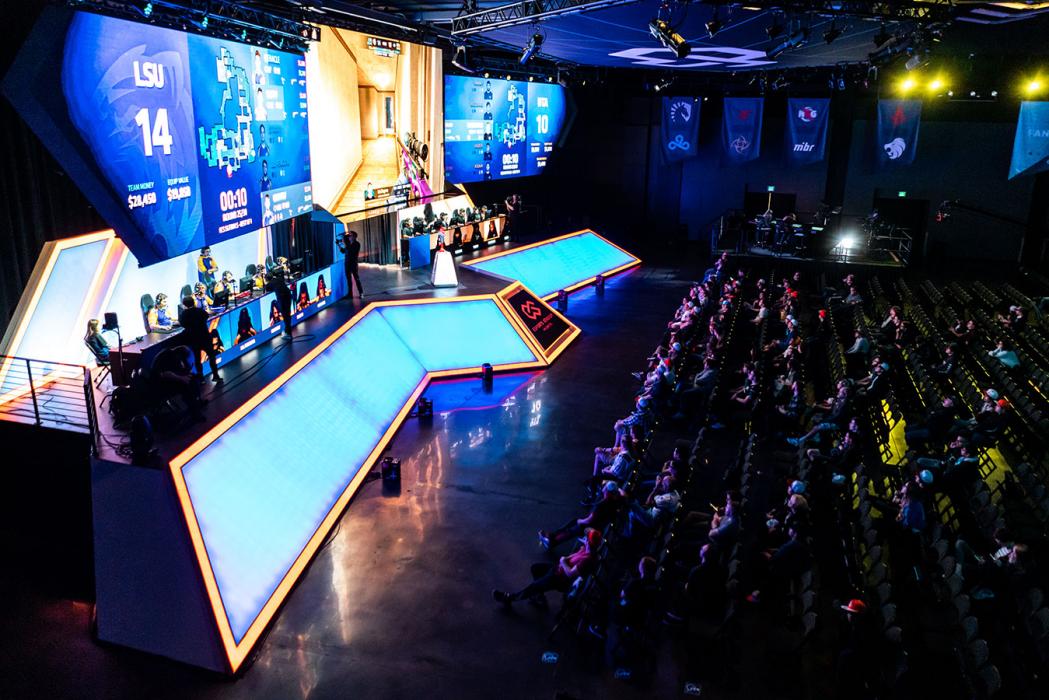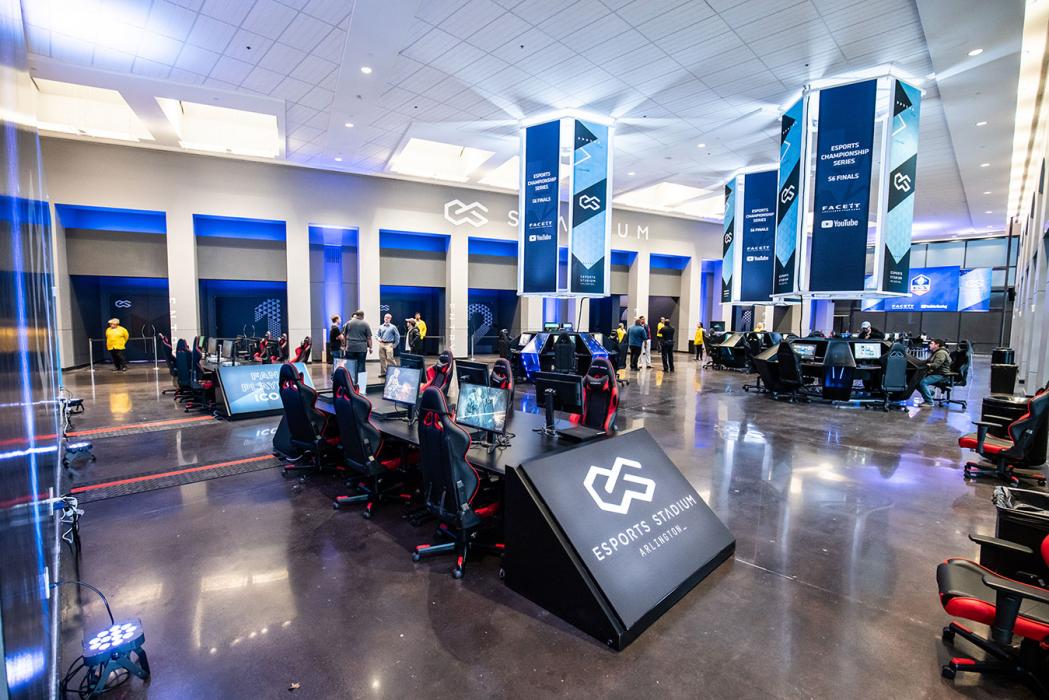 As the saying goes, everything is bigger in Texas. It's no wonder, then, that the largest eSports facility in North America opened its doors in the Lone Star State late last month. Thornton Tomasetti provided structural design services for the 100,000-square-foot Esports Stadium Arlington, which was designed by sports architecture firm Populous.
The state-of-the-art facility for professional competitive video gaming is a $10-million adaptive reuse of underutilized space within the Arlington Convention Center. Located in the city's entertainment district, the stadium can accommodate up to 2,500 people. It features an array of gaming stations, a competition event space with an 85-foot LED wall, dedicated team rooms and training areas, retail and social spaces, a VIP hospitality room, broadcast studio and media room. The venue was developed through a partnership of the City of Arlington and Esports Venues LLC and will be managed by NGAGE Esports.
"Esports Stadium Arlington is one of a handful of arenas dedicated to the growing eSport industry in the United States and sets a new standard for the user experience," Senior Principal Robert Treece, one of the Thornton Tomasetti team leaders on the project, said. "It's projects like these that challenge us to look at the design of entertainment venues in new ways."
Our Kansas City office-based team evaluated the building's existing trusses and roof structure to accommodate additional loads for the LED boards, theatrical lighting and immersive sound system. We also provided engineering services for back-of-the-house spaces, such as the data center, control room and broadcast areas.
"The project team was charged with taking an ordinary convention center and converting it into an exciting, high-tech environment for eSports play," Senior Project Engineer Andrew Lack, who was the project manager for the stadium, said. "Given the positive feedback from the players and fans, I'd say we more than achieved that goal."
ESports is one of the fastest-growing segments of the professional sports/entertainment market. According to Newzoo, which tracks the eSports industry, global revenues are projected to hit $906 million this year, which is up 38.2% from 2017. The market is expected to grow to $1.4 billion in 2021.
"Make no mistake, eSports venues are the wave of the future," Senior Principal Gary Storm, who served as principal in charge on the project, said. "We look forward to employing our depth of experience in sports and entertainment design to this growing sector and working with our project partners on innovative solutions for new facilities as well as the renovation of existing spaces."