News
Fourth Annual Purpose & Values Awards
April 25, 2018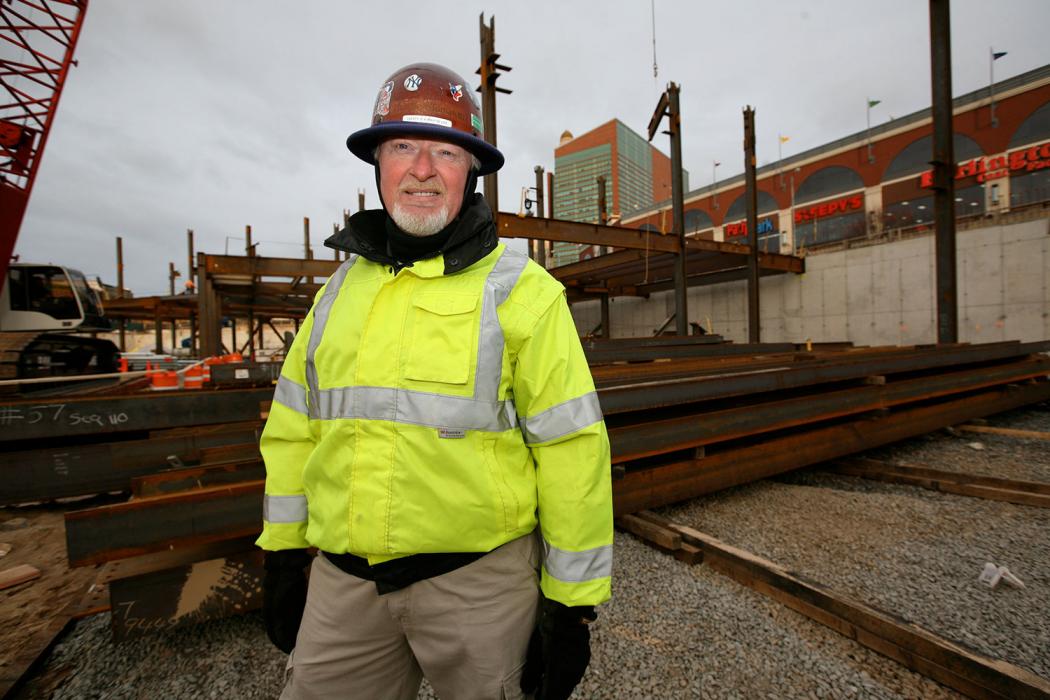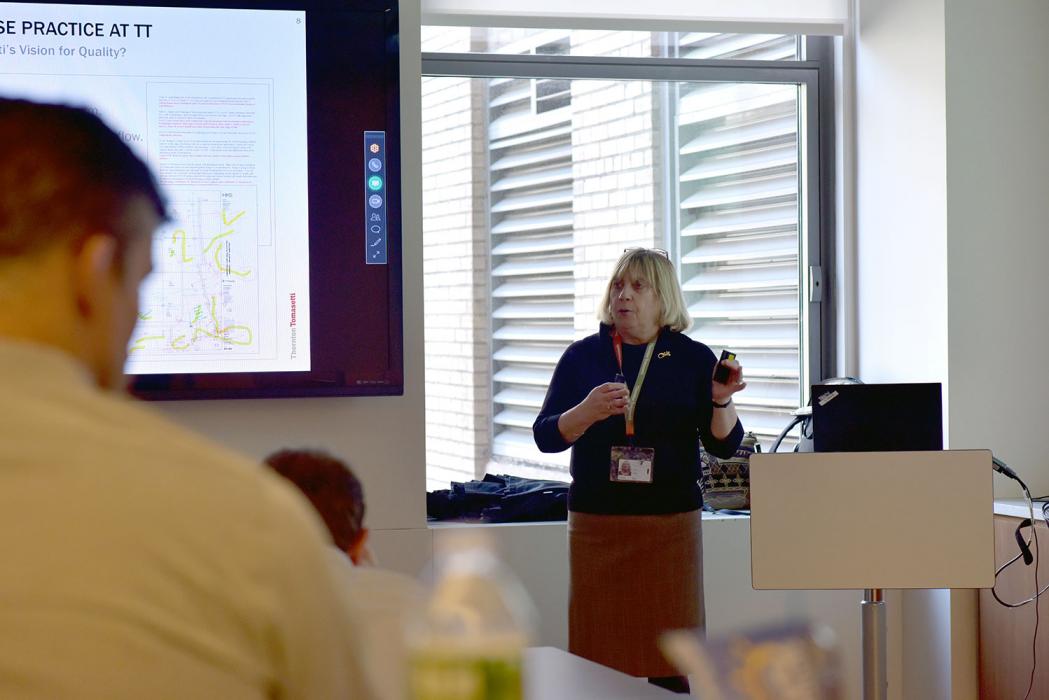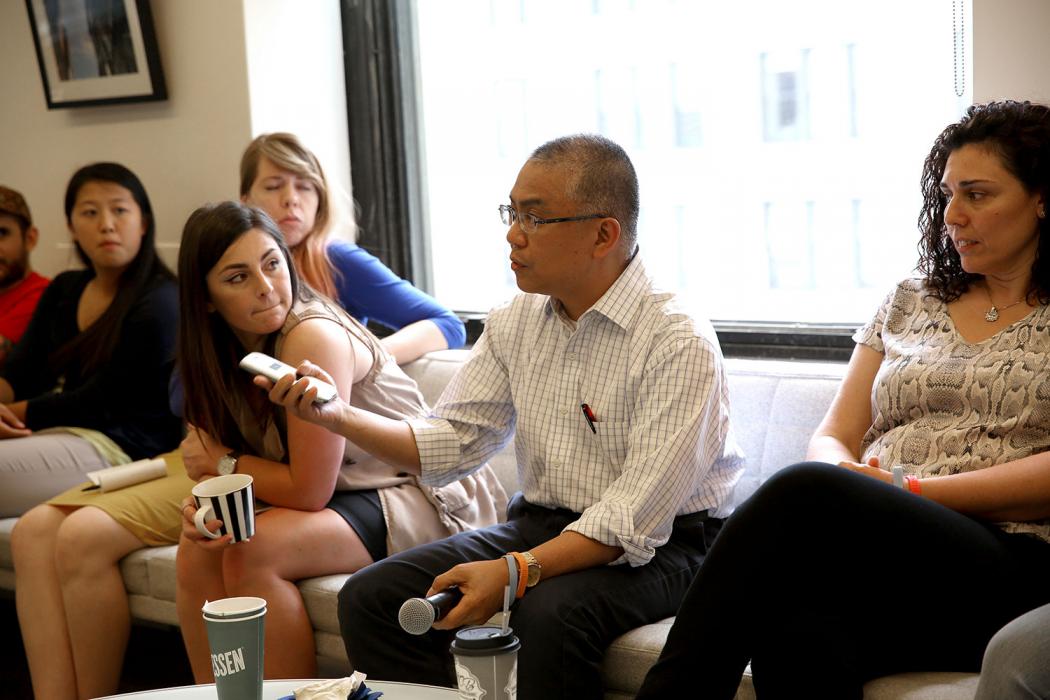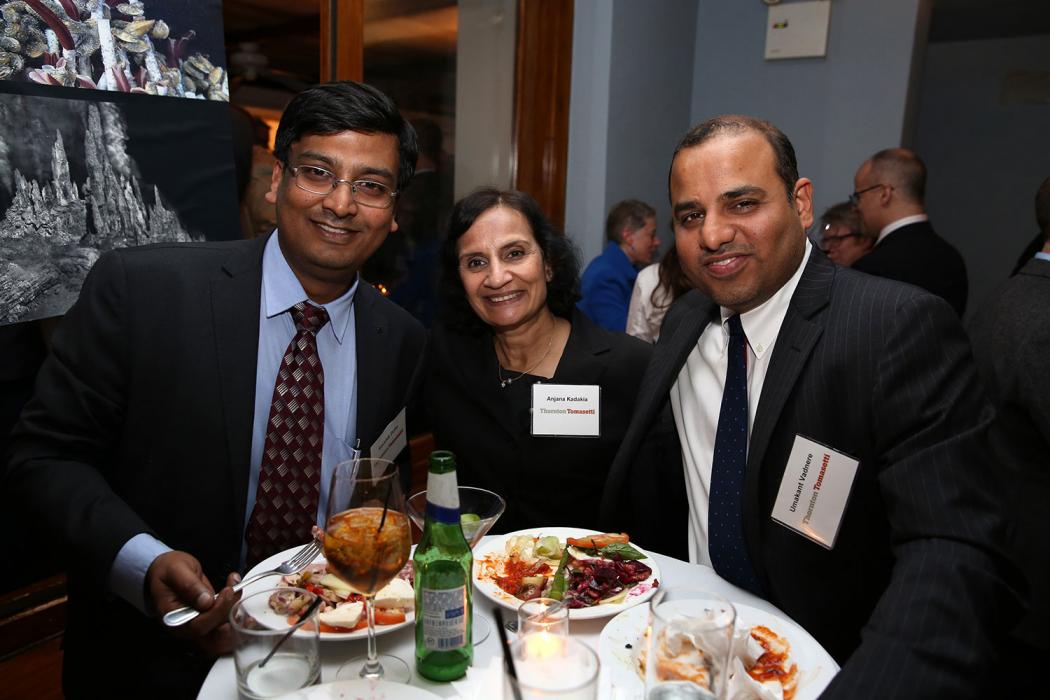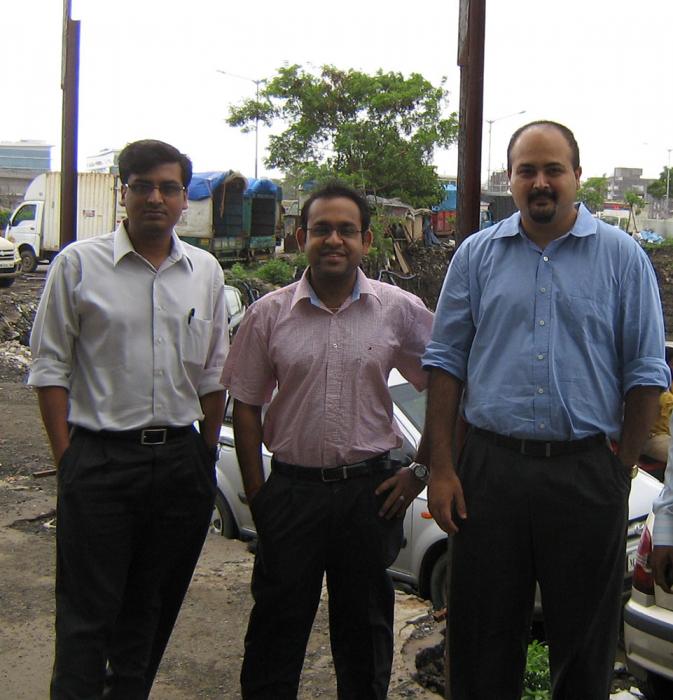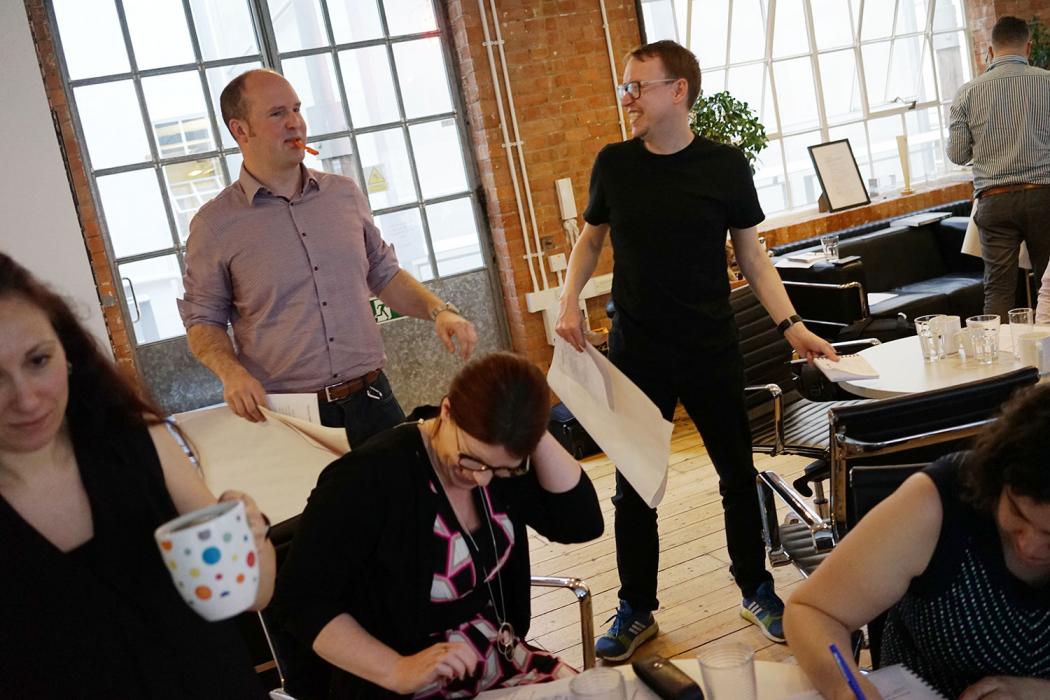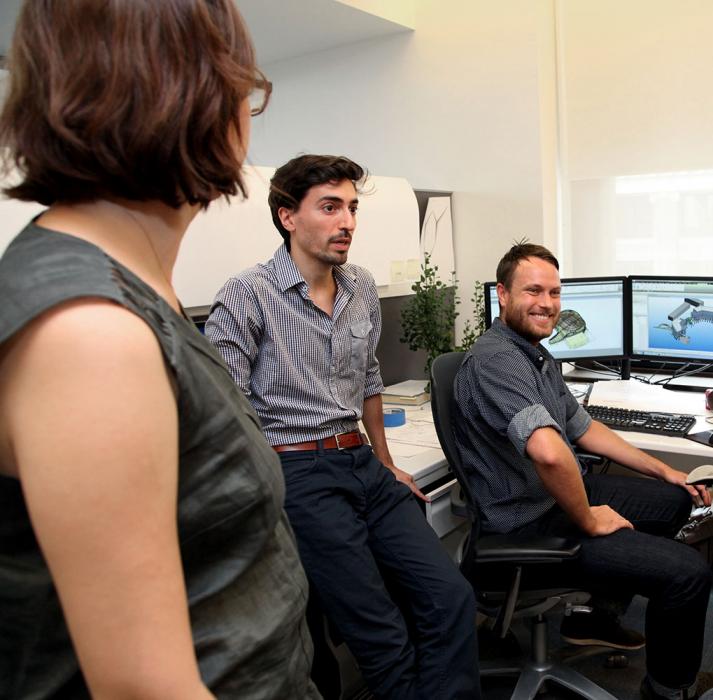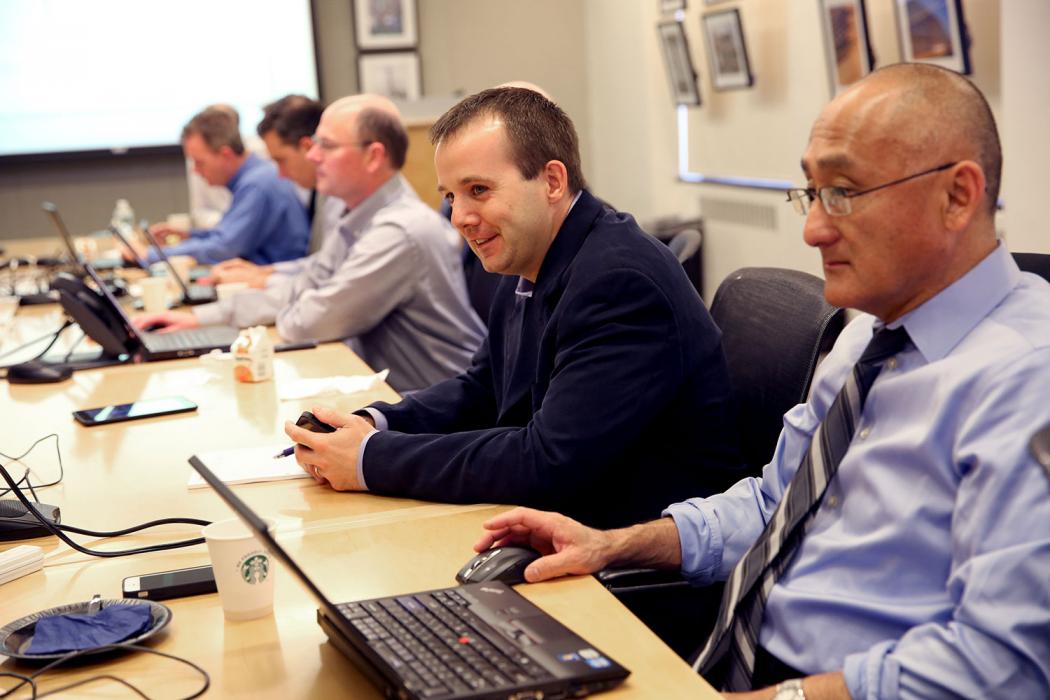 Each year, Thornton Tomasetti recognizes people across the firm who embody the principles that guide how we conduct our business, serve our clients and work together as a team. We ask employees to nominate colleagues who exemplify our purpose and values while achieving excellence and innovation in their work. Winners are selected by the board of directors, based on recommendations from a panel of judges made up of previous Purpose & Values Award recipients.
We're pleased to celebrate the 2018 winners by sharing excerpts from their letters of nomination.
Purpose – We embrace challenges to make lasting contributions.
Michael DeLashmit -  If there is anyone who embodies all our values and our principles, it's Mike DeLashmit. Descriptors that comes to mind are integrity, detail-oriented, cheerful, problem solver, organized, responsive, driven, helpful, humble, committed, highly skilled and mentor. We can all sleep better knowing that Mike is our eyes and ears in the field. He understands much more than just topics on concrete, steel fabrication and construction. He's also skilled at working on site, and communicating with people at every level when the inevitable elevated negotiations arise. He can talk with the owner, the owner's rep and the architect on a highly competent and professional level as well as communicate with the ironworkers in their own jargon. The project owners and people in the field love him because Mike knows his stuff and brings real-world expertise to any problem.
Carol Post - Carol brings more than 30 years of structural engineering experience and a talent for organizational effectiveness to her new role leading quality assurance across the firm. She shares her expertise and devotes countless hours in support of initiatives that provide the foundation for success. Her influence and passion inspire others to make important contributions. Supported by Carol's work, our ability to share processes and knowledge and learn from one another leads to a competitive advantage for our firm.
Value – We are passionate about what we do.
Dom Ponsades, CRM project manager, Business Development, New York - Dom has played a key role in ensuring the quality of our financial data and is a master at mining project leads from online resources. He is consistently on the lookout for new business opportunities. He will send practice leaders and technical staff news stories or announcements for upcoming RFPs, some of which have turned into jobs with new clients. "After the 2015 merger with Weidlinger Associates, out of the blue I started getting notes from Dom," said the nominating executive. "Who is this guy?" I asked a Marketing & Communications manager, assuming he was in her department. "Oh," she said. "That's Dom. He's always done that. He just loves making connections and finding new business." Dom clearly embraces our purpose to make a lasting contribution.
Value – We challenge people to grow.
Kaushik Dutta and Misam Imam -  Kaushik and Misam started began their careers in Thornton Tomasetti's New Jersey and New York offices, respectively, and relocated to India in 2010 to co-lead our Mumbai office. What started as a four-person office is now more than 70 people strong. When they opened the Mumbai location, Kaushik and Misam saw that no one in India knew Revit. They sent all new hires to a three-month Revit training course. We still do this today and those who have been trained helped others. We now have about 20 modelers, and we get complimentary emails from other Thornton Tomasetti offices about the quality of their work and their dedication. We wouldn't have gotten this far, in creating new opportunities for our firm and for our young people, without Misam and Kaushik's commitment to challenging people to grow.
Value – We look beyond the obvious to solve the real problem.
Duncan Cox - Duncan leads our sustainability practice in our London office. A focus of his work has been helping to lead the firm's R&D initiative on embodied carbon to drive both internal and wider industry change. Duncan sees no boundaries between the firm's various practices. His focus is on providing the best work to clients, often in collaboration with the Structural Engineering and Façade Engineering practices. He does this so effortlessly that it appears on the surface that the technical sustainability work he is providing is not a separate service, but rather that it becomes embedded in the overall work product for any given practice—as it should be. He finds the gaps and fills them in. Even though we are divided by practices and offices, we are one firm. Duncan is a role model in this respect, demonstrating the possibilities of cross-practice collaboration.
Nick Mundell - Nick has been with CORE studio for six years, playing a lead role in training and on projects related to visulization, interoperability, automation and artificial intelligence. He works mainly for the Structural Engineering practice on BIM and computational problems that have no off-the-shelf solution. He routinely writes custom scripts, usually under deadline pressure. As a result, he is very pragmatic in his approach and always seeks a clever shortcut to reach a better answer faster. He enables the people he's working with to attack problems that can't be addressed by conventional methods.
Value – We see opportunity where others focus on risk.
Matt Olender - Matt started his career in our New York office and assumed the role of Florida office director in 2014. He brought a fresh focus to the role and achieved dramatic success. He also saw an opportunity where others had focused on risk. Matt is not the kind of guy who points out why something will not work. He's the one who says, "Why not?" He's also an open, critical and independent thinker. He's great at gathering all the information and getting input from others before making a decision and owning it. He also takes charge of guiding/driving the effort and providing necessary support so that the undertaking meets or exceed expectations.