News
Inspiring Engineers of the Future
January 25, 2018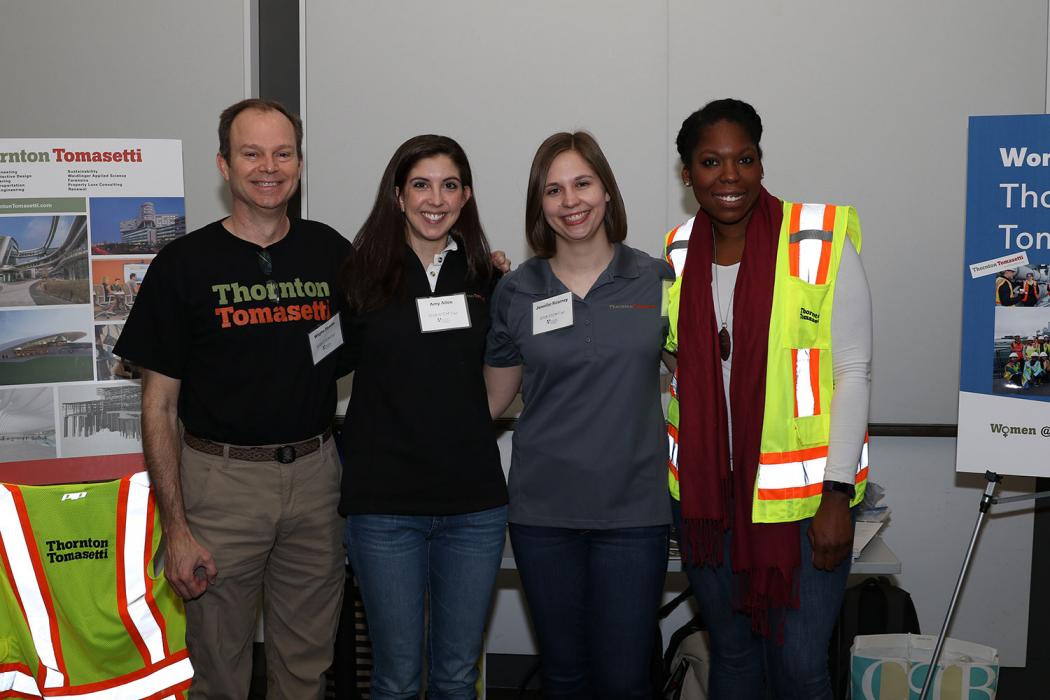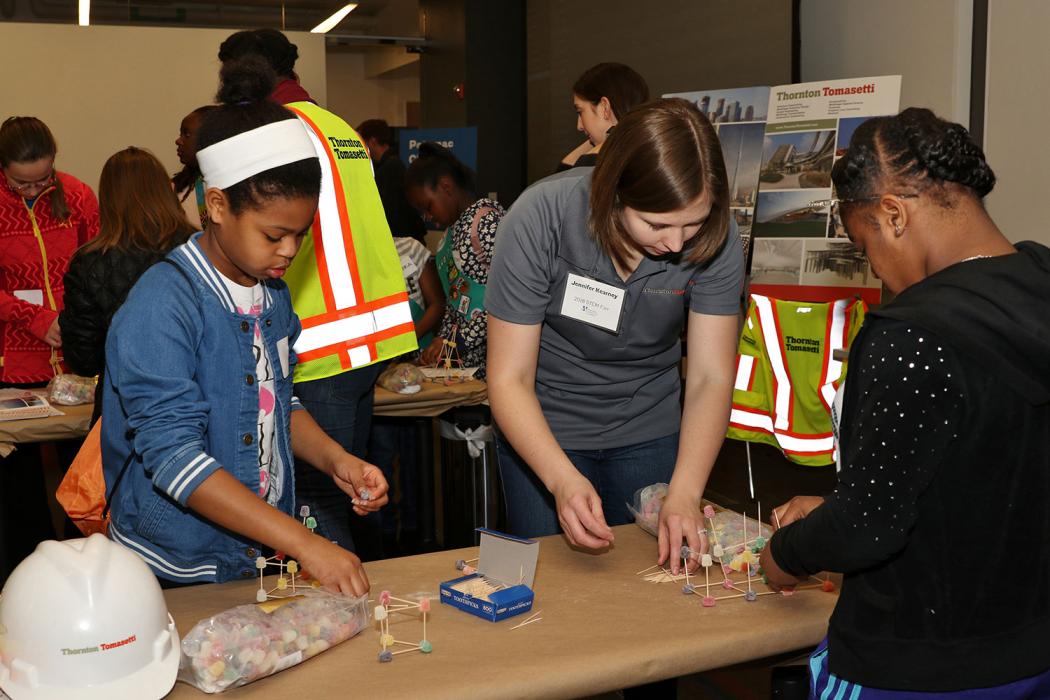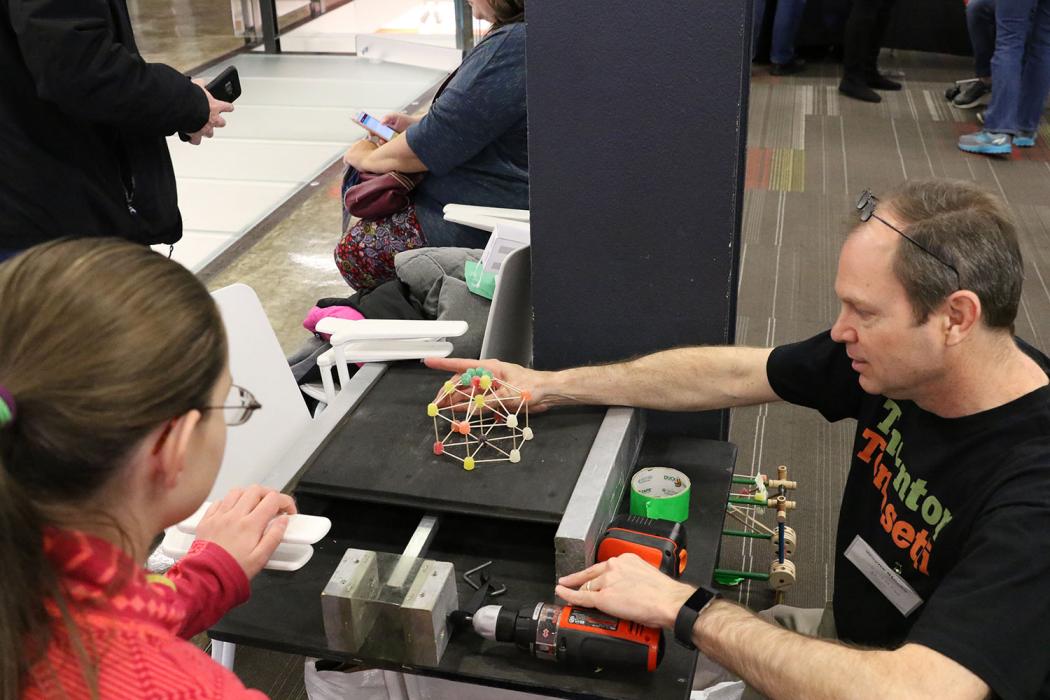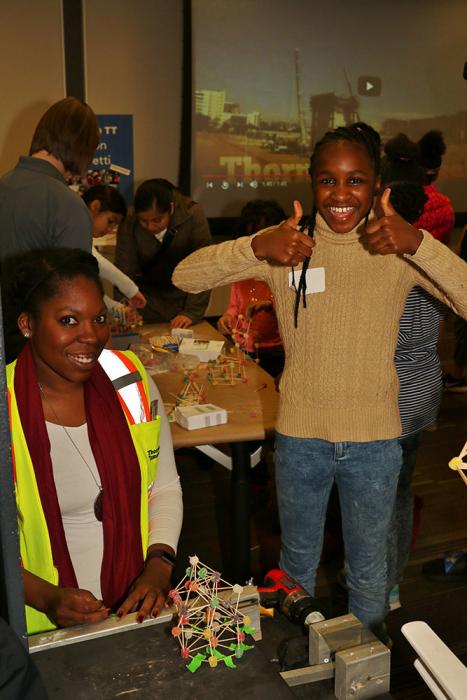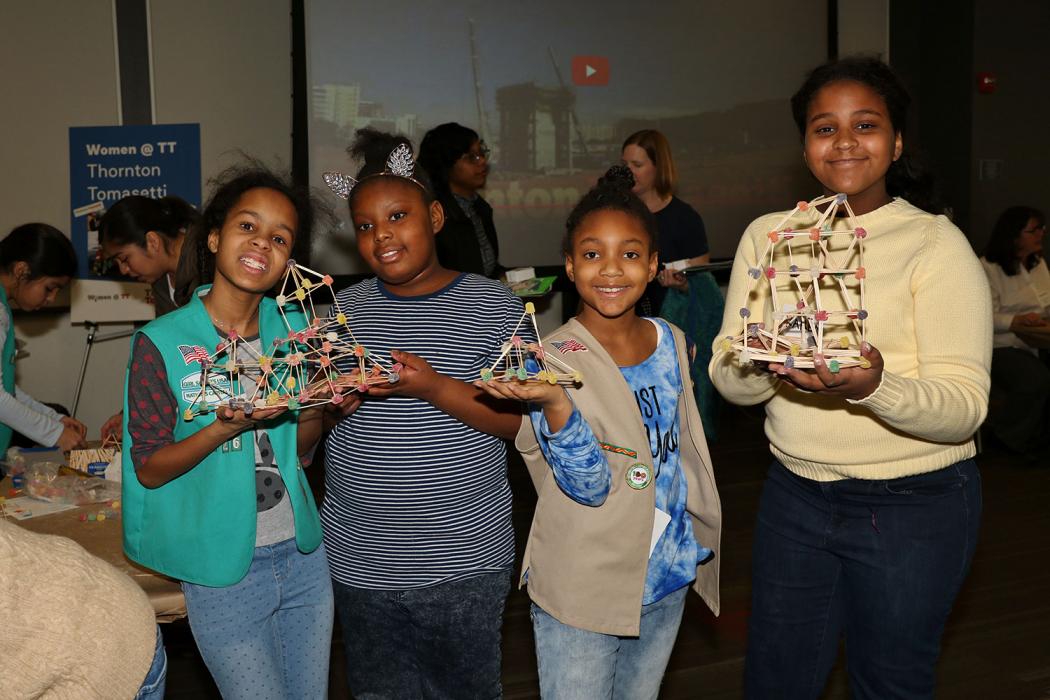 This past Saturday, girls from across the Washington, D.C. area learned how to think like engineers, architects, urban planners, sustainability consultants, and other building and design professionals at a STEM fair at the District Architecture Center.
The half-day event, part of the Washington Architectural Foundation's Design Like a Girl program, offered students ages 10 and up the opportunity to discover more about design-related fields through hands-on activities, demonstrations and the chance to talk to women—and men—in those professions. Approximately 100 girls signed up for the event, which sold out in three days. Program partners included the Girl Scouts, Thornton Tomasetti, the local chapter of the American Society of Landscape Architects, and the Carrier Corporation.
"It was a great event with lots of enthusiasm and engagement by kids and parents," Thornton Tomasetti Managing Principal Wayne Stocks said.
Thornton Tomsetti's involvement in the STEM fair was arranged through the firm's Women@TT initiative. Designed to support women in engineering, Women@TT groups across the firm are active in programs that introduce girls to careers in the structural engineering, architecture and construction fields. While the Women@TT-DC chapter has hosted other activities designed to get students interested in STEM, this was its first involvement in a large-scale effort to reach out to girls.
At the Thornton Tomasetti booth, Wayne and Senior Engineers Amy Allen, Jennifer Kearney and Amber Shoals gave the girls a crash course in engineering, including some of the fundamentals of structural design.
The students learned about the importance of structural stability by constructing towers made of gumdrops and toothpicks. The buildings were then put to the test on a shake table designed to simulate an earthquake. "This activity gave us the opportunity to talk about various building materials, designing structures to resist seismic and wind loads and how different shapes behave differently," said Jen, a Women@TT leader who coordinated Thornton Tomasetti's participation in the fair. "Most of the structures were able to withstand the lateral forces."
The engineers also gave a demonstration of 3D modeling using a baseball stadium project in Venezuela and showed a time-lapse video of a project in India to explain the top-down construction process. "The girls asked a lot of great questions about what we do and spent a lot of time with us," Jen said.
For interested students and parents, the professionals offered information about the educational pathways to an engineering degree and the multiple career choices it offers. And in addition to their gumdrop structures, the girls took home some cool swag, including rulers and stickers.
"It was a lot of fun for participants and volunteers alike," Jen said. "I'm already looking forward to next year."