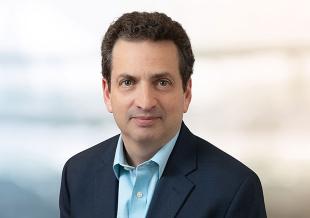 Thornton Tomasetti, the international engineering firm, announces that Jim Dray has joined the firm as Chief Information Officer. He has more than 30 years of information technology experience in in the architecture, engineering and construction, environmental and energy development industries in the U.S. and Europe.
Based in New York, Dray will be responsible for all IT operations at Thornton Tomasetti, including infrastructure, network services and security, end-user support and application management. He will also play a key role in the development and implementation of the firm's IT strategy, ensuring that design technologies and business systems align with the organizational goals and objectives. Dray will work closely with leadership to accelerate opportunities to bring new technologies to increase efficiency and innovation and better serve the firm's clients across the globe.
Prior to joining Thornton Tomasetti, Dray was a corporate vice president of information technology at AECOM, where he oversaw the strategic use of technology for business worldwide. He also served as the chief information officer for AECOM's construction services group, and chief technology officer for its environmental division.
Dray holds a master's degree in business administration from Harvard Business School in Boston, Massachusetts, and a bachelor's degree in cognitive psychology from Wesleyan University in Middletown, Connecticut.
Executive Quotes
Thomas Z. Scarangello, P.E., chairman and CEO, Thornton Tomasetti
"Jim is a natural addition to Thornton Tomasetti, a firm that strives to be the global driver of change and innovation in the AEC industry. Technology plays a significant role within the company, and Jim will help the firm use its tech tools efficiently, improving connectivity and functionality that will enable us to expand our operational capabilities and produce better results for our clients."
About Thornton Tomasetti
Thornton Tomasetti applies engineering and scientific principles to solve the world's challenges – starting with yours. An independent organization of creative thinkers and innovative doers collaborating from offices worldwide, our mission is to bring our clients' ideas to life and, in the process, lay the groundwork for a better, more resilient future. For more information visit www.ThorntonTomasetti.com or connect with us on LinkedIn, Twitter, Instagram, Facebook, Vimeo or YouTube.
Contact
Great Ink Communications - Eric Gerard / Lindsay Church / Francisco Miranda - 212.741.2977
Thornton Tomasetti - James Kent - 917.661.7800