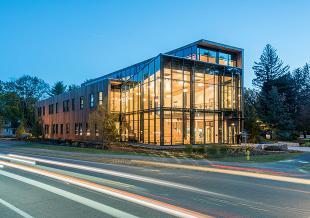 Courtesy CambridgeSeven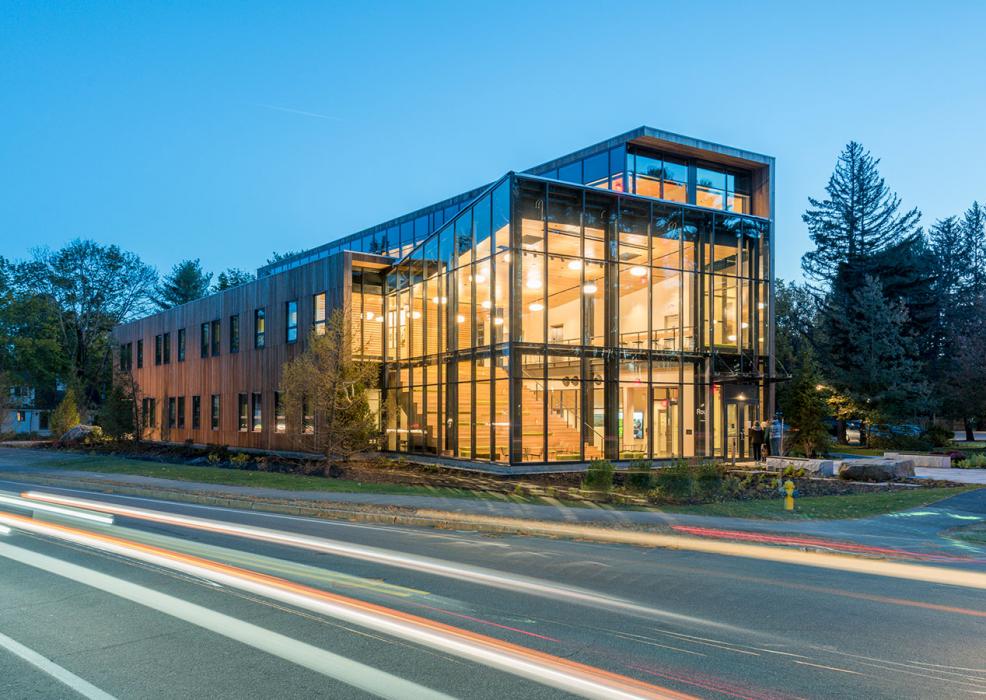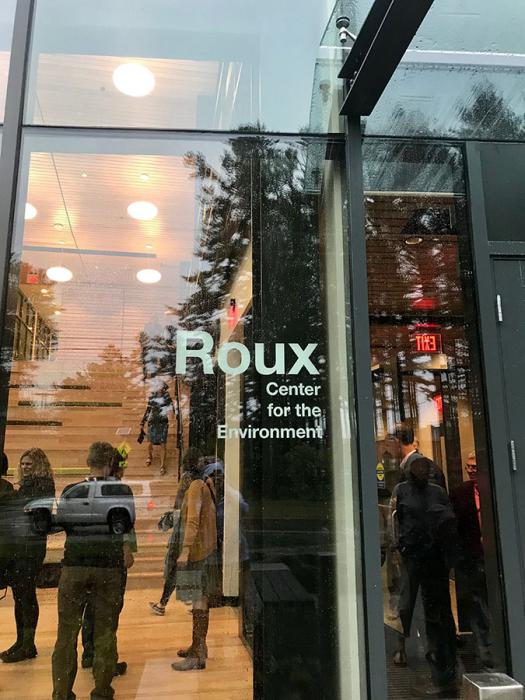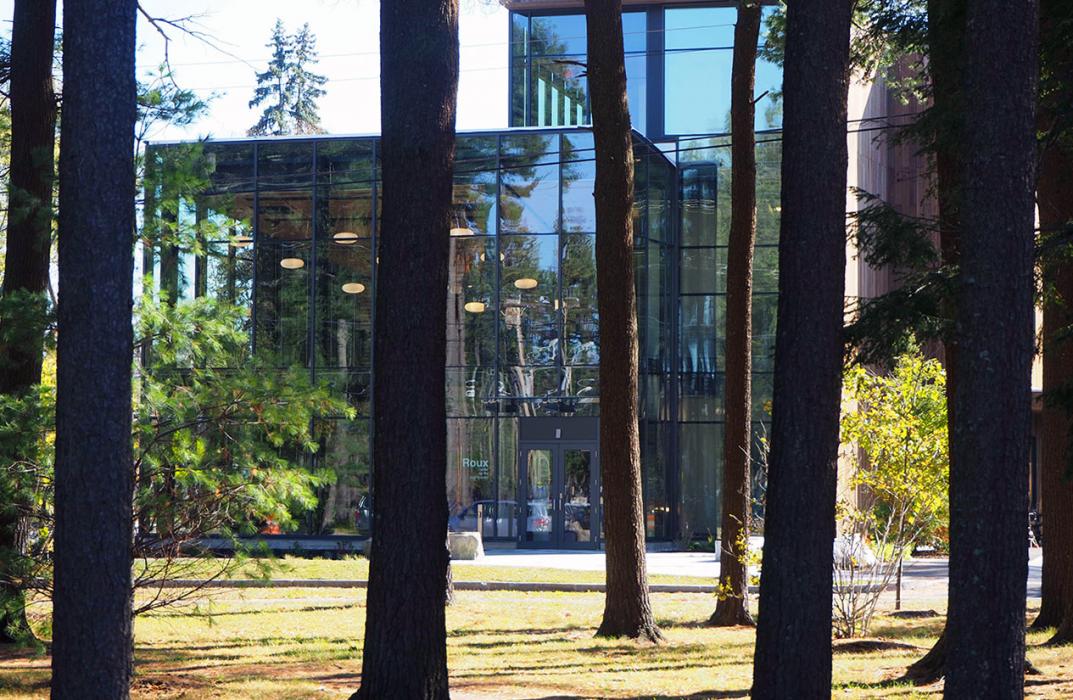 A new environmental studies facility, dedicated this month at Bowdoin College in Brunswick, Maine, is practicing what it preaches.
Built to the US Green Building Council's highest certification level of LEED Platinum, the Roux Center for the Environment is a state-of-the-art space for sustainability education and research, including innovative construction methods. Thornton Tomasetti provided sustainability consulting, LEED administration and energy modeling services to the college for the facility designed by architect Cambridge Seven Associates.
The three-story, 30,000-square-foot building contains classrooms, teaching and research labs, offices and a large glass atrium lecture and event space that provides a new focal point for the campus. It features triple glazing for all punched windows, a rooftop photovoltaic system, variable refrigerant flow heating and cooling system, rainwater collection system and low-flow and low-flush plumbing fixtures. Helping to mitigate stormwater runoff and the heat island effect is a 2,820-square-foot vegetative rooftop garden, which also serves as an outdoor classroom and experimental research garden. With the inclusion of the rooftop PV array, the project is anticipated to achieve a 48.2% energy cost savings compared to ASHRAE 90.1-2007.