News
Vessel Structure Tops Out
January 03, 2018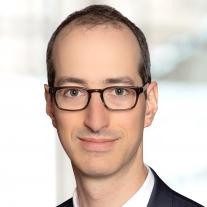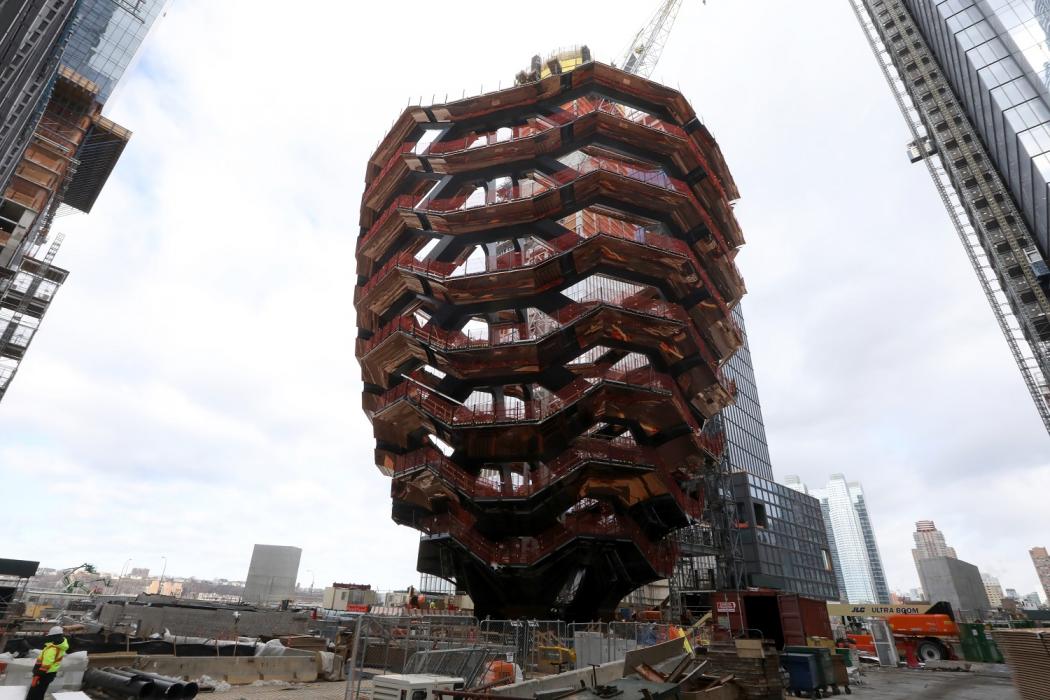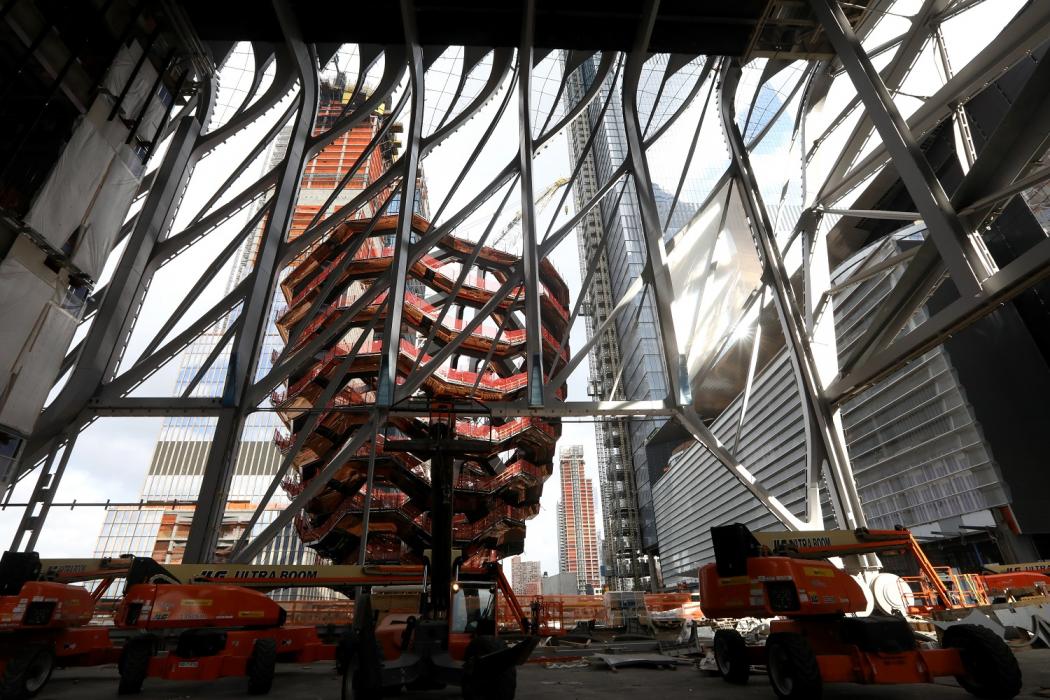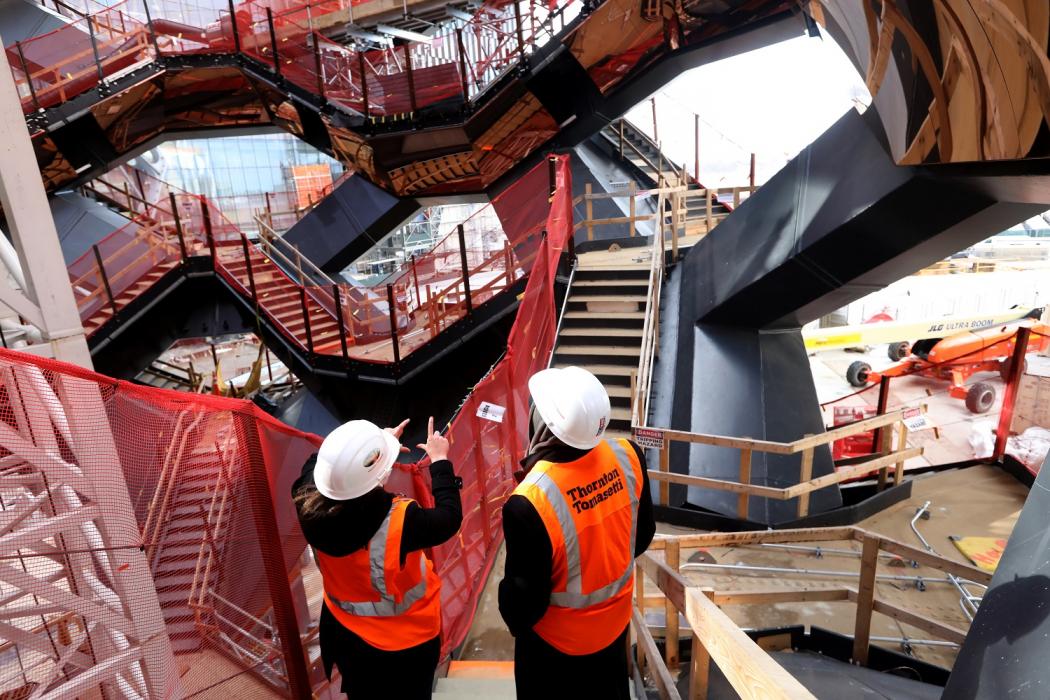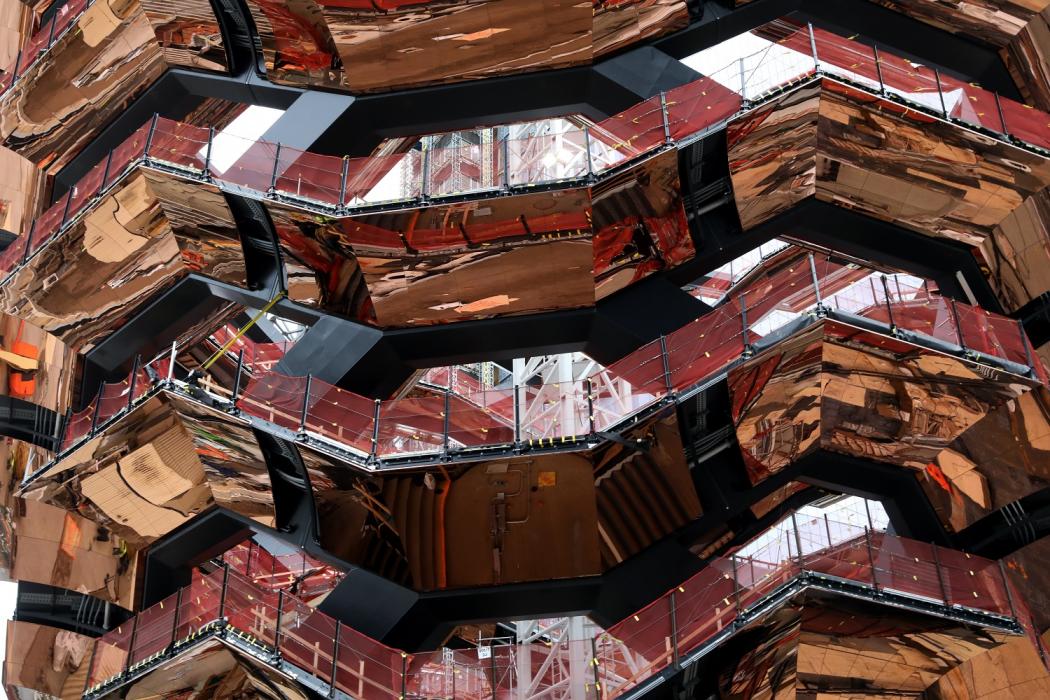 Since starting construction in April 2017, the Vessel interactive structure at New York's Hudson Yards Development has grown from its 50-foot diameter base to a final height, and width, of 150 feet. With the placement of the final steel segment atop of the 16-level structure on Dec. 6, a mile of continuous public pathway was created in the space above the development's Public Square and Gardens.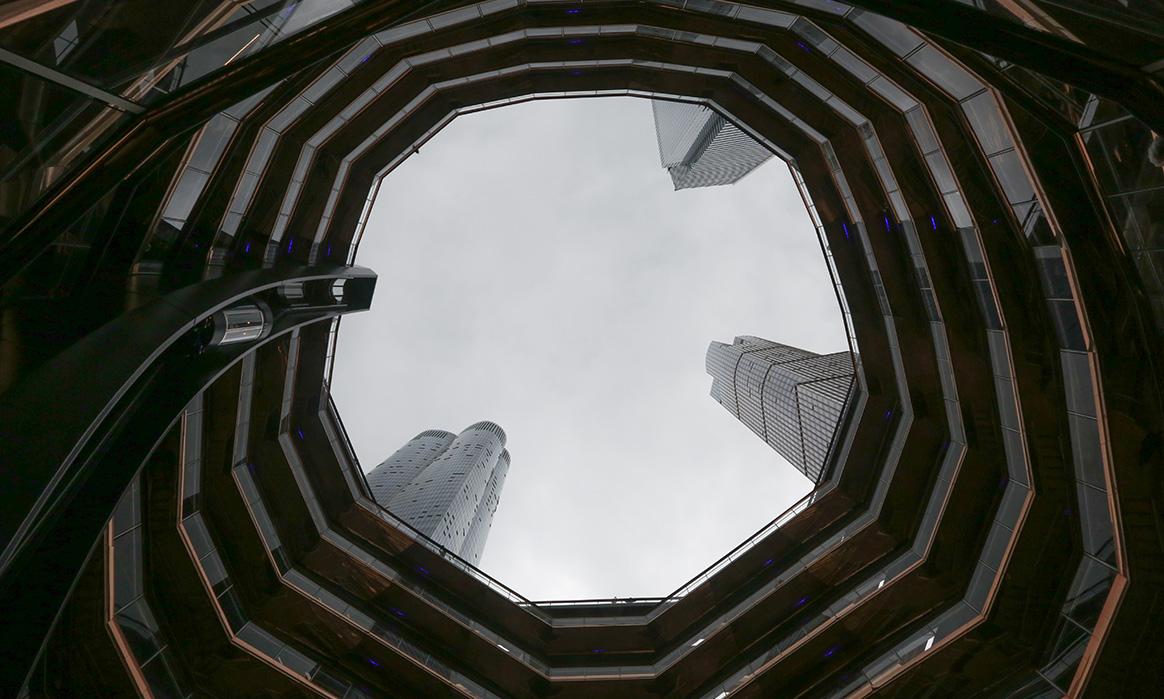 Vessel Construction Time-Lapse
Designed by London-based Thomas Heatherwick and Heatherwick Studios, the steel structure features a lattice of 154 interconnecting flights of stairs, 80 landings and nearly 2,500 individual steps. As the structural engineer and engineer of record for the project, Thornton Tomasetti worked closely with the client, design, and construction team to develop the design from concept through design development, design assist, fabrication and construction.
Vessel is composed of 75 interconnecting "dog-bone" modules, which were manufactured by Cimolai S.p.A. in Monfalcone, Italy, and shipped to New York, minimizing work on site. To develop the skeletal structure, Thornton Tomasetti and the project team adapted techniques from shipbuilding and bridge construction. The thin-walled steel structure was designed with special attention paid to aesthetics, structural integrity, constructability and economy. Close consideration was also given to details that would influence platework, weld sequence and fabrication as well as transportation logistics, site connections and erection sequence.
The Public Square and Gardens, designed by Nelson Byrd Woltz Landscape Architects in collaboration with Heatherwick Studio, for which Vessel will serve as the centerpiece, will have more than five acres of public plazas, gardens and groves connecting to the High Line elevated park and Hudson Park and Boulevard. Vessel and the gardens are scheduled to open in early 2019.