News
Keeping Homes & People Safe In Puerto Rico
July 01, 2019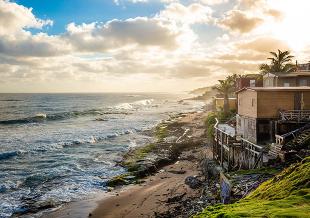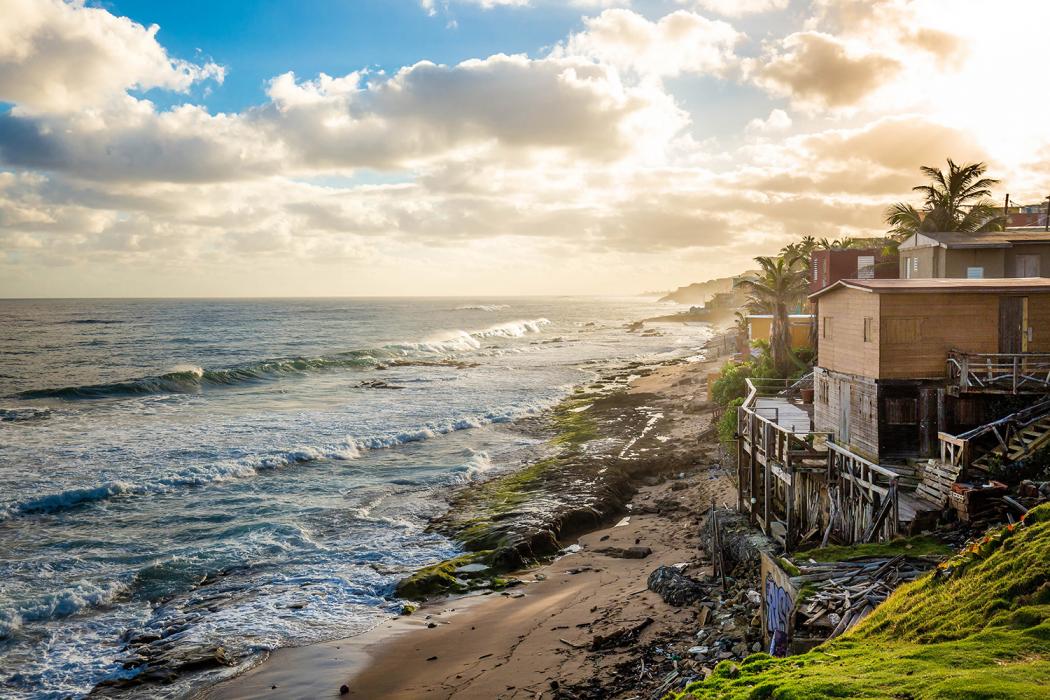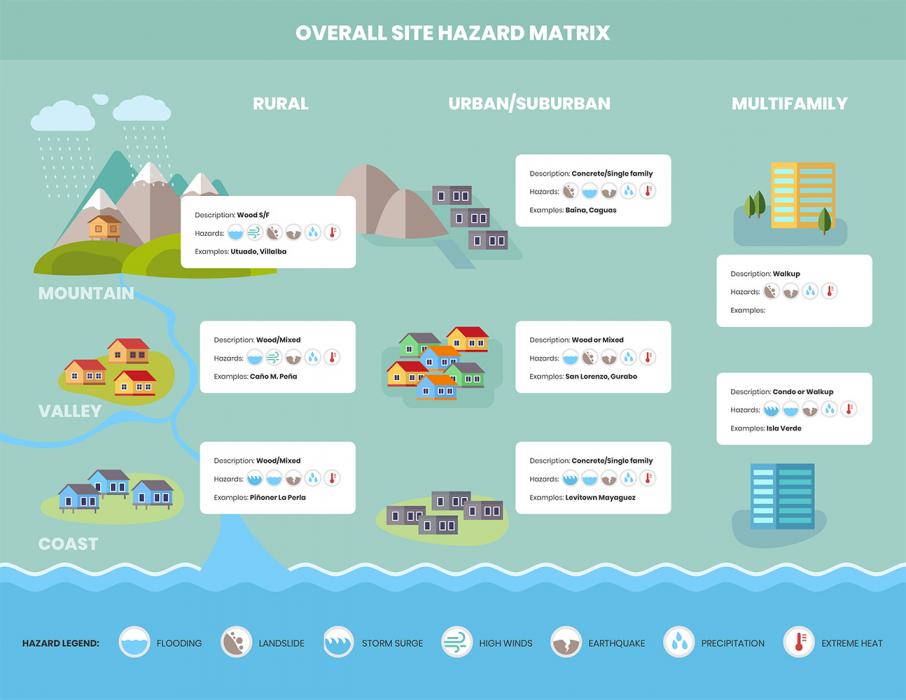 The past few years have been turbulent for Puerto Rico. Recovering from the devastation and later repercussions of Hurricanes Irma and Maria is still an enormous challenge for both its people and its economy. The island's exposure to climate-related risks – including drought, extreme heat and the strong winds, heavy rainfall, and storm surges that accompany hurricanes – is significant, and experts predict that climate change will exacerbate this vulnerability. Sea levels in the Caribbean Sea are rising dramatically, and this poses serious problems for Puerto Rico's coastal areas, where more than 2.2 million people live.
But climate-related perils are not the only natural hazards that threaten this U.S. commonwealth. Earthquakes and landslides also pose significant threats to people, property and businesses. While it is essential to learn from the past, enhancing the island's resilience requires that we also take into account multihazard risks and projected future conditions. This approach to resilience capitalizes on hindsight, insight and foresight.
Providing Resilience
Hurricane Maria damaged approximately 70,000 housing units. Data from the Puerto Rico Permit Management Office as of March 2018 reveals that, since Maria, about 75,000 informal houses had been constructed without permits or guidance from professionals. This is cause for concern, as studies have shown that even when authorities recommend evacuation, more than 50 percent of people seek shelter in their homes.
Keep Safe Puerto Rico is a practical design and construction guide developed by Enterprise Community Partners, the organization that formulated resilience guidelines for New York City after Sandy.
The guide, to which our global resilience team is contributing, is for preparing Puerto Rican homes for future disasters. Enterprise Community Partners is a nonprofit that supports low-income communities. Their resilience team, headed by Laurie Schoeman, is leading this effort, in partnership with organizations that are on the ground in Puerto Rico, including the U.S. Federal Emergency Management Agency (FEMA), Puerto Rico Homebuilders Association, local architects and other resilience experts. Once the guide is complete, a training program will be rolled out. Jenifer Mahan, from Thornton Tomasetti's resilience team, are working with Enterprise and a collaborative group of sponsors, contributing partners and funders to teach Puerto Ricans to build more resilient homes. The aim is to ensure that homes are resilient against relevant site-specific natural hazards while also considering the cascading impacts of disasters, such as power outages.
Strategies for Puerto Rico
Our team began by looking at all the natural hazards and risks that could affect the island, examining local building practices and assessing available local materials. This research informed the strategies we contributed to the guide, including those for safe site, building protection, passive habitability, energy generation and backup, water management and storage, and household emergency preparedness.
Passive habitability is especially important in Puerto Rico as the number of hot nights rises, increasing the need for 24-hour cooling. In new construction, positioning a house relative to the sun and prevailing breezes or, in any house, optimizing air flow and natural light can support passive habitability.
Lessons Learned
In preparing the guide, our resilience team applied knowledge gained from assessing the impacts of natural disasters on structures. Often among the first to arrive on the scene after a disaster, members of our staff have responded to hurricanes, floods, earthquakes and fires around the world. We understand the immediate and long-term impacts of these events on communities, buildings, infrastructure and businesses. While building codes provide a starting point, outlining the minimum standards for construction, we take our thinking further – to the protection of people, buildings and livelihoods.
Working through the proper local channels is important to effecting change. The aftermath of Hurricane Maria showed the world the strength of Puerto Rico's people, and the progress they can make when working together.