Climate Action at Thornton Tomasetti
Through our decarbonization and resilience expertise, we help you think holistically about mitigating and adapting to climate change.
Fighting Climate Change Through Decarbonization and Resilience
Climate change is one of the biggest challenges facing our society. And because it affects everyone, it demands our creativity, passion and collaboration to build a better, more enduring world. At Thornton Tomasetti, our engineers, scientists, architects, and sustainability experts are united in purpose to mitigate the risks of climate change by applying expertise in decarbonization and resilience.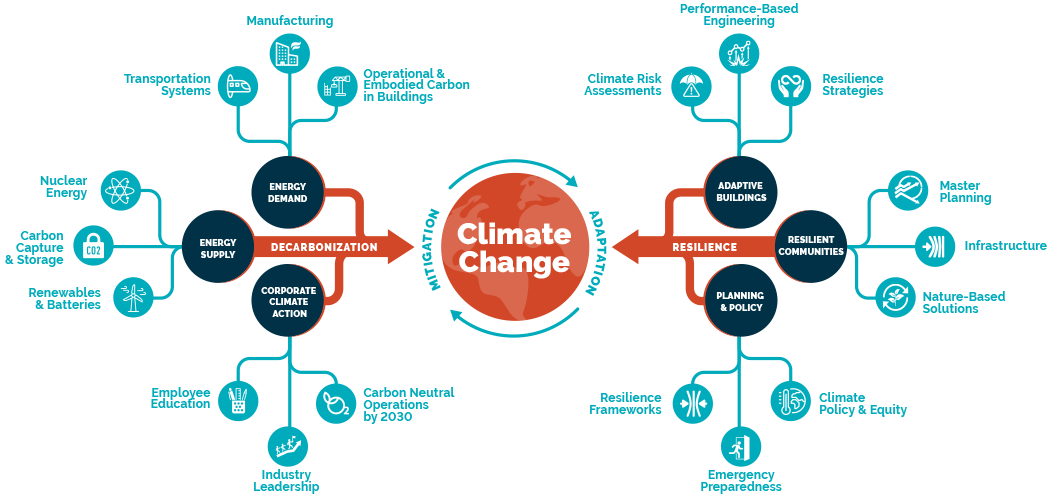 We tackle climate change by helping you mitigate its underlying causes through decarbonization and adapt to changing conditions by incorporating resilience. To reduce greenhouse gas emissions and enable the transition to renewables, we bring expertise in operational and embodied carbon, carbon capture and storage, nuclear energy and battery safety, and more. And to help you build resilience in the face of unpredictable events, we develop adaptation strategies through the resilient design of buildings and communities as well as advising policy and planning efforts. We are one of the only firms with the expertise to help you think holistically about a range of steps to address climate change.