Client Solutions
Transportation & Infrastructure
Going somewhere? We've got you covered. Our engineers design, evaluate and rehabilitate the structures that keep cities moving.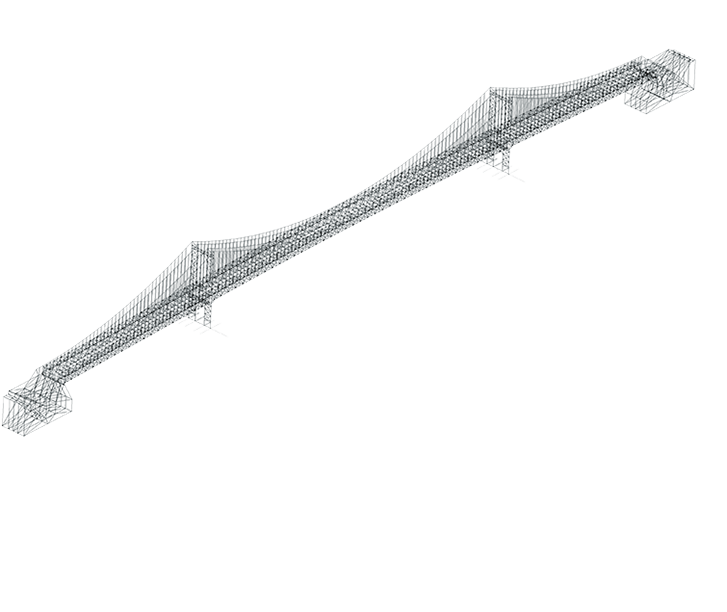 Transportation & Infrastructure At-A-Glance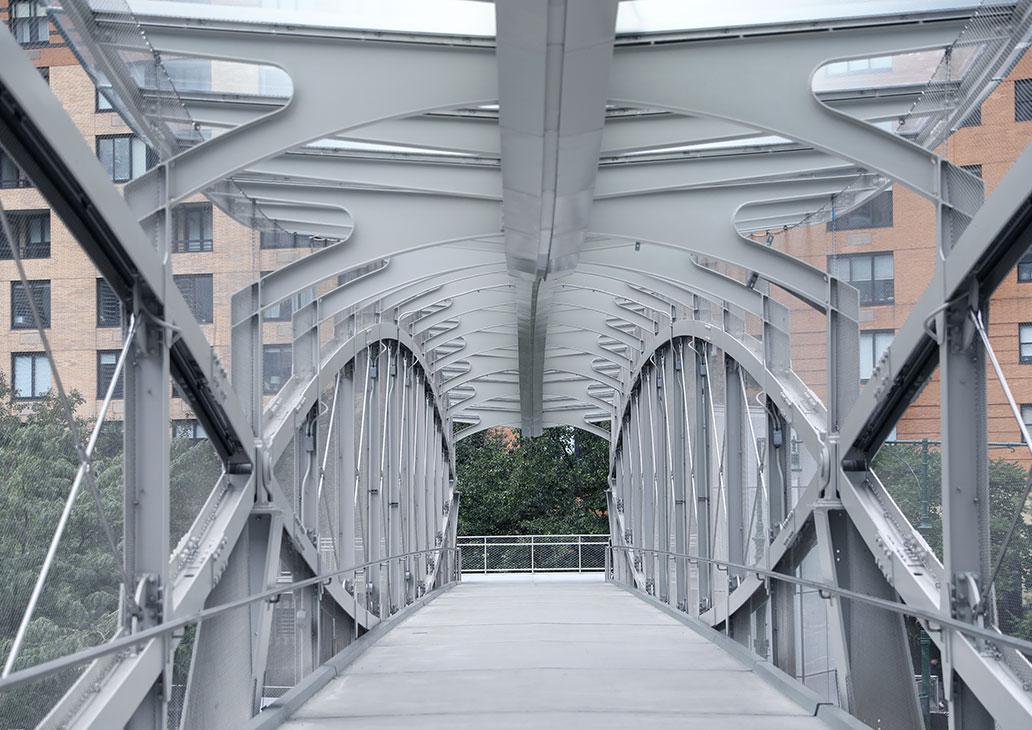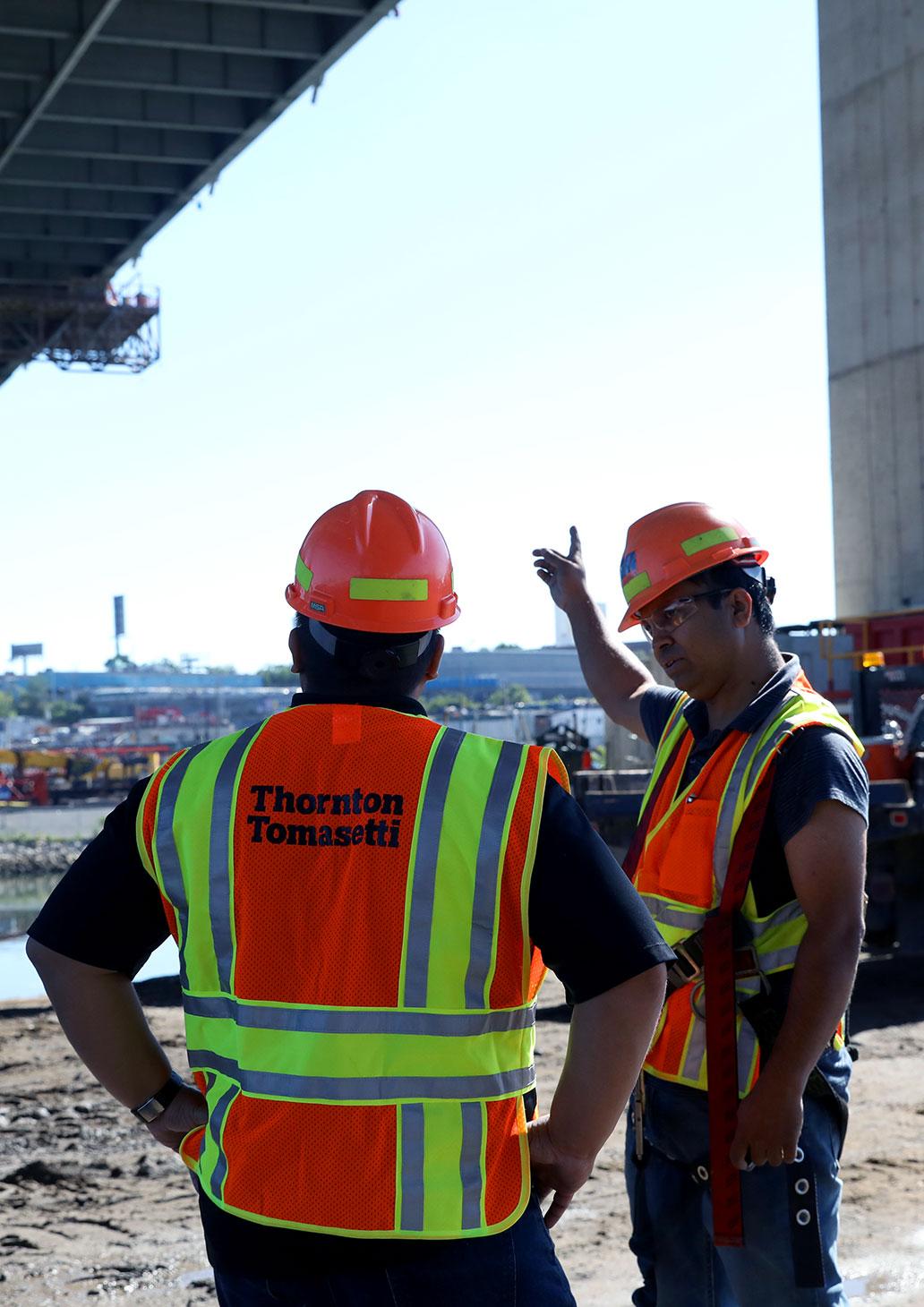 Transportation & Infrastructure Portfolio
3,200+
U.S. bridges rated structurally deficient
9.1%
Average age of bridges in the United States
43
Proportion of bridges that are 50 or more years old
4 in 10
Here's How
Freeways and bridges. Tunnels and transit facilities. Stormwater and utility systems. Roadways, plazas, streetscapes and parking lots. If your project involves transportation infrastructure, we know how to help. Our engineers use creativity and cutting-edge analytical tools to craft practical solutions to your most complex challenges. In designing the transportation infrastructure for today's cities, we consider the larger contexts of security, maintenance, and traveler convenience.
We've long been at the forefront of efforts to evaluate and counter the effects of corrosion, fatigue and extreme events on long-span and suspension bridges. And we continue to develop new solutions to ongoing challenges, including:
Refining orthotropic deck design to provide a 100-year life at a lower cost
Developing a method to dehumidify oil-filled cables
Determining tension in bridge suspenders by using high-speed video
Designing a unique jointless floating grid deck for long-span structures to eliminate corrosion caused by leakage
Developing a method to reanchor structural strands in suspension bridge anchorages
Qualifications
Inspection, planning, design and construction services. Fatigue studies, seismic analyses and retrofits, and cable evaluation. Upgrades for physical security, and fixes for problems unique to long-span bridges and their components. Our experience with bridges and transportation infrastructure spans the spectrum. On many bridges, we've been the lead engineering consultant for inspections, rehabilitation and upgrades for decades.
Our clients come to us with their most complex projects. They know we relish the opportunity to develop innovative solutions.
We wrote the first-ever guidelines for the inspection and evaluation of suspension bridge cables.
Our engineers developed the probabilistic risk assessment methodology recommended by the Federal Highway Administration's Blue Ribbon Panel on Bridge and Tunnel Security.
We developed the first-ever New York City region-specific seismic code for bridges, implemented by the New York City and New York State departments of transportation.
And we pioneered the optimization of underground structures by combining soil, foundation and structural analyses into a single nonlinear model. This approach produces better, more cost-effective plans for excavations and structures, and often shortens construction schedules.
Some of our major clients include the New York State Department of Transportation, the New York City Department of Transportation, the Port Authority of New York and New Jersey, the Metropolitan Transportation Authority Bridges and Tunnels and the New York State Thruway Authority.