News
Lessons from Turkey
April 20, 2023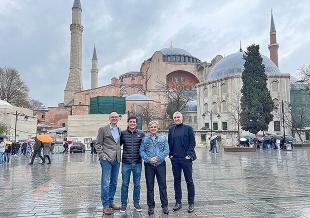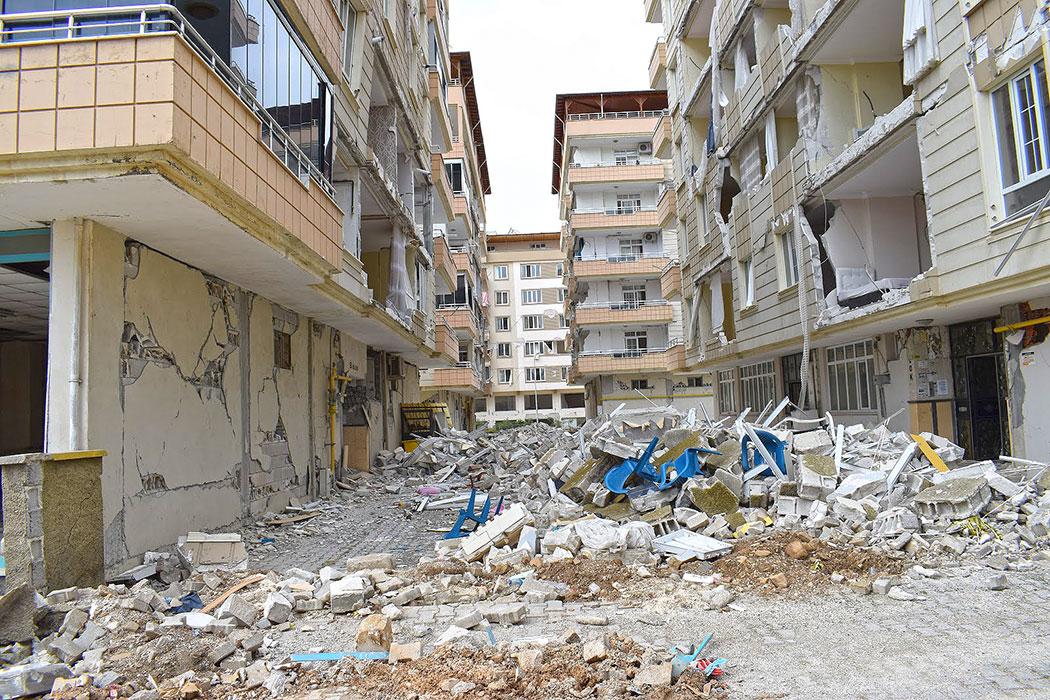 Early in the morning of February 6, a 7.8 magnitude earthquake hit southern Turkey and northern Syria. In the hours and weeks that followed, two powerful earthquakes and several significant aftershocks impacted the region, creating one of the worst sequences in recent memory. While we can't prevent earthquakes, there is much we can learn from them to reduce the risk and help ensure public safety.
Late last week, Thornton Tomasetti engineers arrived in Turkey for an earthquake reconnaissance mission of sorts. Led by Managing Principal and Forensics Practice Co-Leader John Abruzzo, the team included Principal Kerem Gulec and Vice President Onur Ihtiyar, both of our Structural Engineering practice, and myself. During our seven days on site, we will be collecting data on the earthquake performance of the built environment and sharing the details of our journey.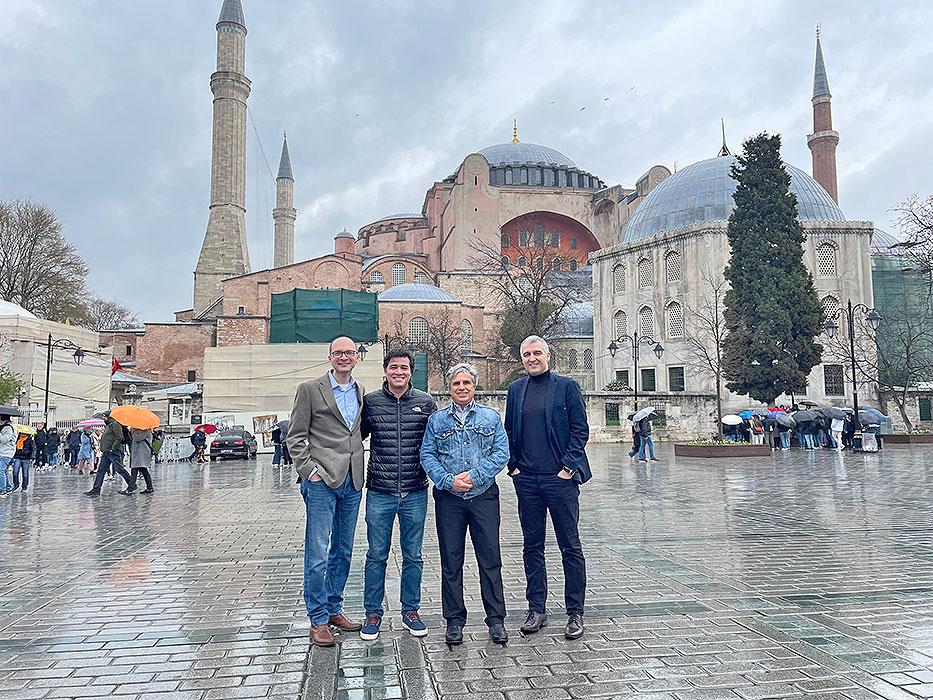 While we are interested in gaining deeper insight into many areas, we are focused on documenting three specific subjects:
Performance of modern construction, which follows similar buildings codes to those in the U.S.
Examples of buildings and infrastructure that behaved well.
Obstacles to continuing occupancy (e.g., resilience), perception of risk for damaged buildings, and demolition and reconstruction efforts.
We started our work in Gaziantep, the epicenter of the first quake. We documented the damage on the ancient Gaziantep castle, which suffered partial collapse of a significant portion of its exterior walls. We then headed to three cities—Nurdagi, Islahiye, and Turkoglu—along the East Anatolian Fault System, which is one of the most active in the world.
Nurdagi is located only 6km from the epicenter of the second earthquake, which had a magnitude of 7.6. Our first stop was a new development by the TOKI housing program, sponsored by the government to address the housing needs of low- to medium-income population. This development consisted of four-story tunnel-form concrete buildings that opened last year. The buildings behaved very well despite the proximity to the rupture, primarily because of the density of the walls and reinforcement detailing.
It was a different story in the city center. There were scenes of widespread destruction. At the time of our visit, the debris from collapsed buildings had already been cleared from the area. The most common building typology was concrete moment frames with terracotta or CMU (concrete masonry unity) infill walls. Most of these infills engaged with the lateral system and failed in a brittle manner at the lower third and fourth stories. Pre-2000 buildings had evidence of non-ductile detailing, but post-2000 buildings also suffered significant damage.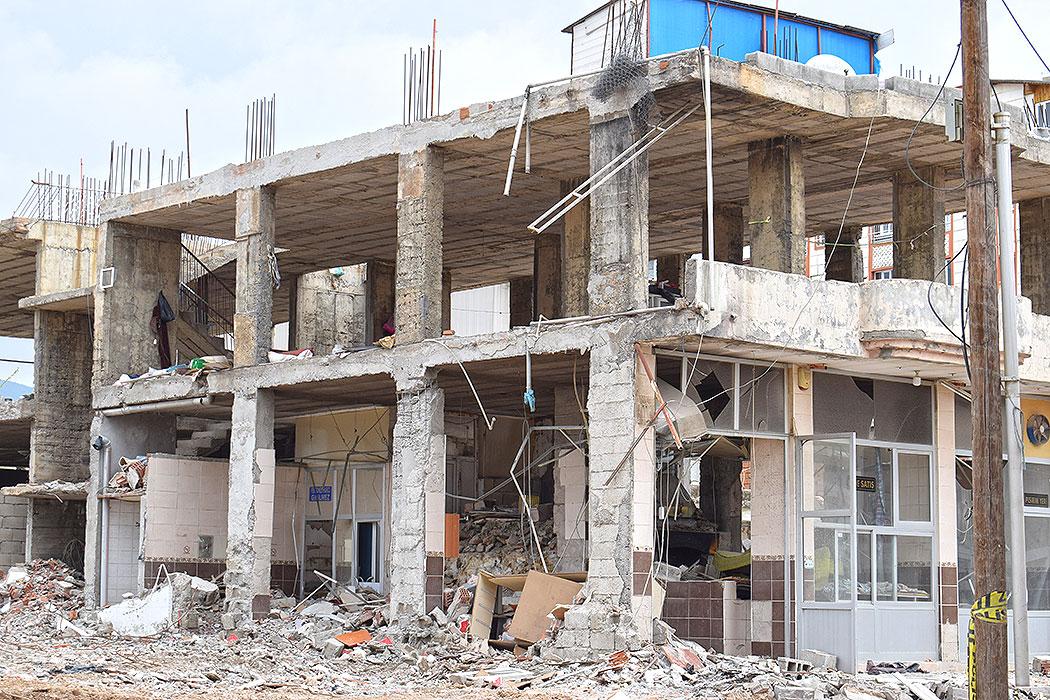 In Islahiye, we observed the disaster response and community recovery in action. There were several container housing blocks and tents that offered shelter to those who had been displaced, while community centers offered food and other services.
On our way to Turkoglu, we visited another TOKI development of about 600 units consisting of mostly seven-story buildings. We expected to find people living there, but it was deserted. The buildings were subjected to significant ground motions as observed by the surface cracks on the roads and evidence of subsidence. The service equipment at the roof had toppled in most of the buildings and locals shared that interior damage was significant.
There were several damaged buildings in downtown Turkoglu. Even so, shops were open on both sides of the streets as residents worked hard to recover. We surveyed two adjacent moment frame buildings that had very different behavior; one was significantly damaged while the other only had cracks between the infill walls and the moment frame. The main difference that we could observe was that the building with the lower damage had CMU infills as opposed to terracotta units.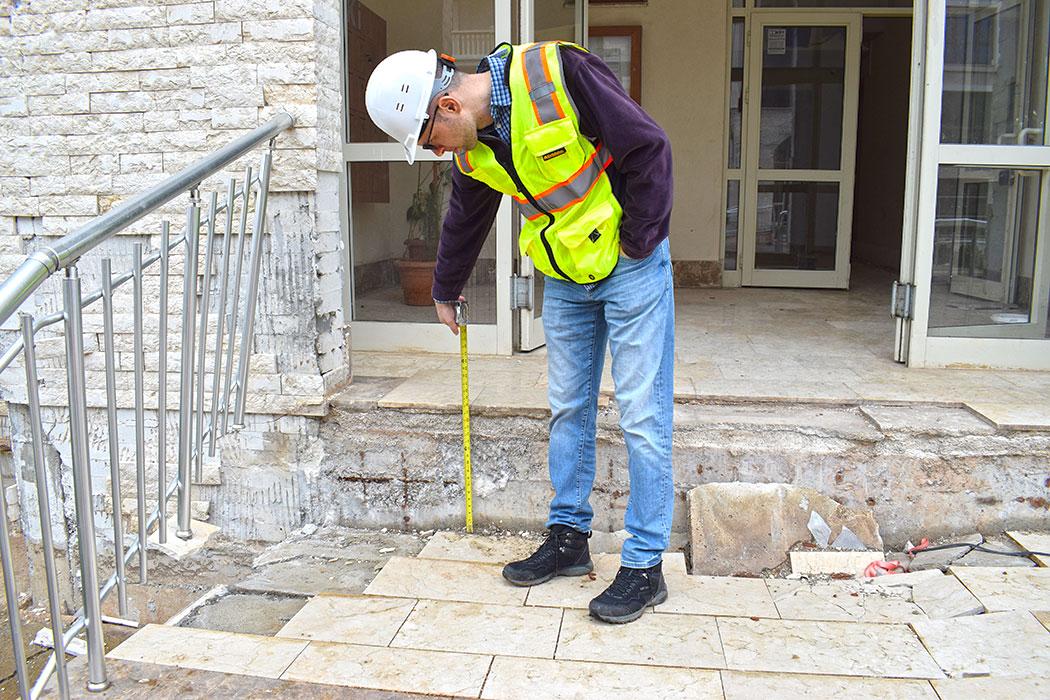 We had several conversations with locals eager to share their experiences. All of them continue living in tents, even those whose buildings were inspected by AFAD (the government agency for disaster and emergency management) and deemed to have non-structural damage. These testimonies underscore the importance of resilient design and the need to feel safe.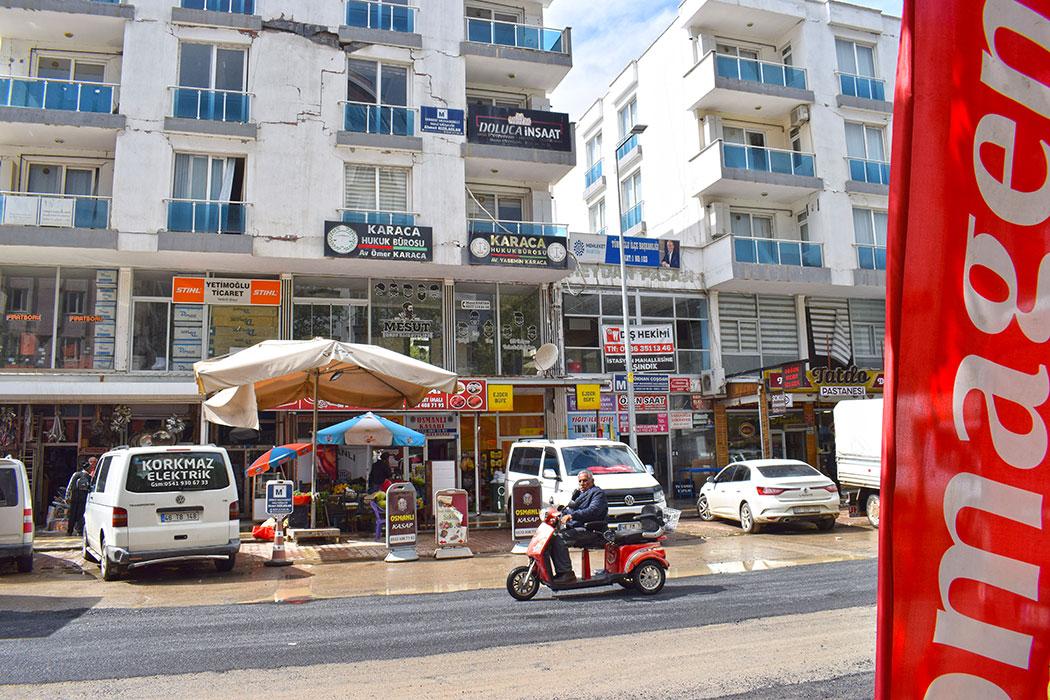 On the second day, we headed north. In the outskirts of Gölbaşı surface failures from the earthquake twisted a railroad track that ran parallel to the highway. A few meters into the adjacent property, we found that the ground dropped about 18 inches vertically and 24 inches laterally. This amount of displacement was striking.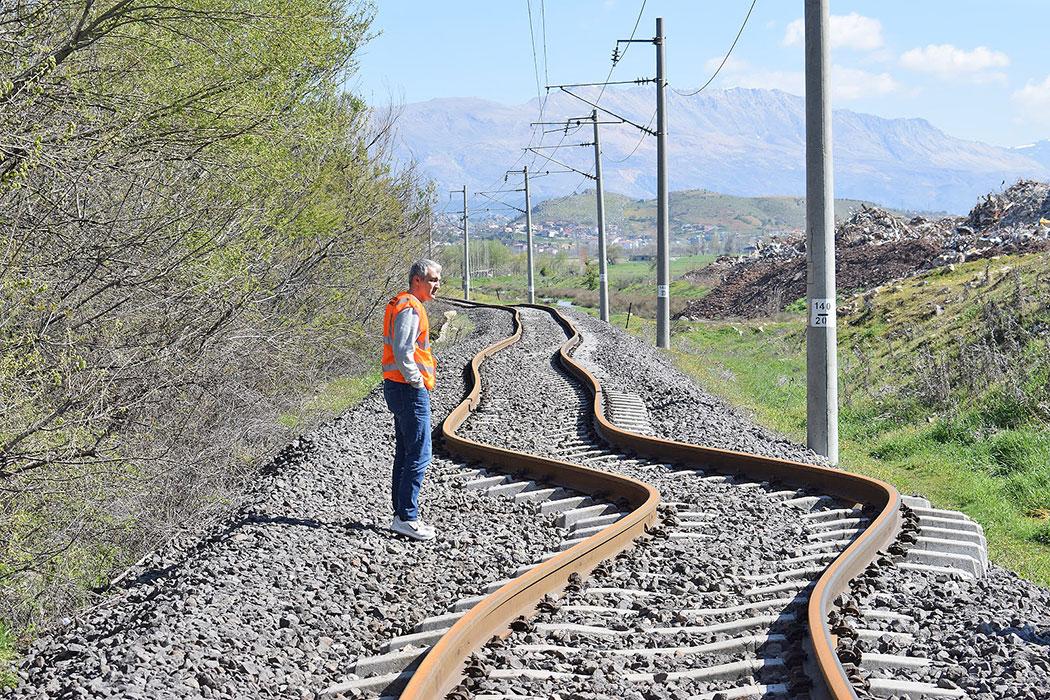 Next to this site, there was one of the many debris collection piles we have seen. The country had made a huge effort to demolish the damaged buildings and clear the debris, which was typically moved to large piles outside of town. Seeing all this debris made us think about the tight relationship between embodied carbon reduction and resilience design. As one of our colleagues says, "a sustainable building is one that needs no replacement."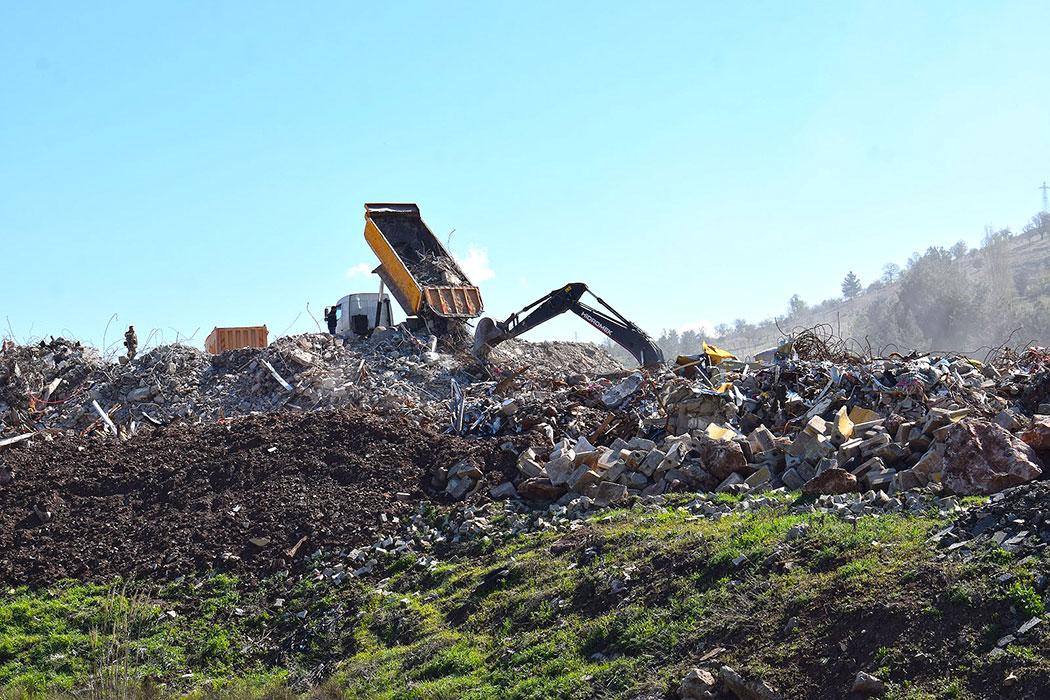 At Dogansehir, we stopped at one of the 11 seismically isolated hospitals in the affected region and drove around the area surrounding the seismological station. This town had mostly pre-2000 construction and several adobe structures. We noticed that non-structural components, such as MEP equipment, on the roof of buildings taller than about five stories had toppled and damaged the roof, potentially rendering the building unoccupiable.
We visited two base isolated hospitals in Malatya that were operational. Most of the buildings with exterior damage tended to be taller (five stories and higher). To understand construction practices, we visited a relatively new neighborhood with 12-story buildings in various stages of construction. The buildings seemed to use dual reinforced-concrete systems with modern detailing for confinement. The typical damage we observed included significant non-structural fractures on the façade and interior masonry walls, damage or collapse of the stairwells, and light to moderate hinging on the columns and walls. Despite the relatively low structural damage, it is uncertain if these buildings are habitable, because of the significant amount of non-structural damage of heavy partitions and the fear of former occupants to return, even after any potential repairs.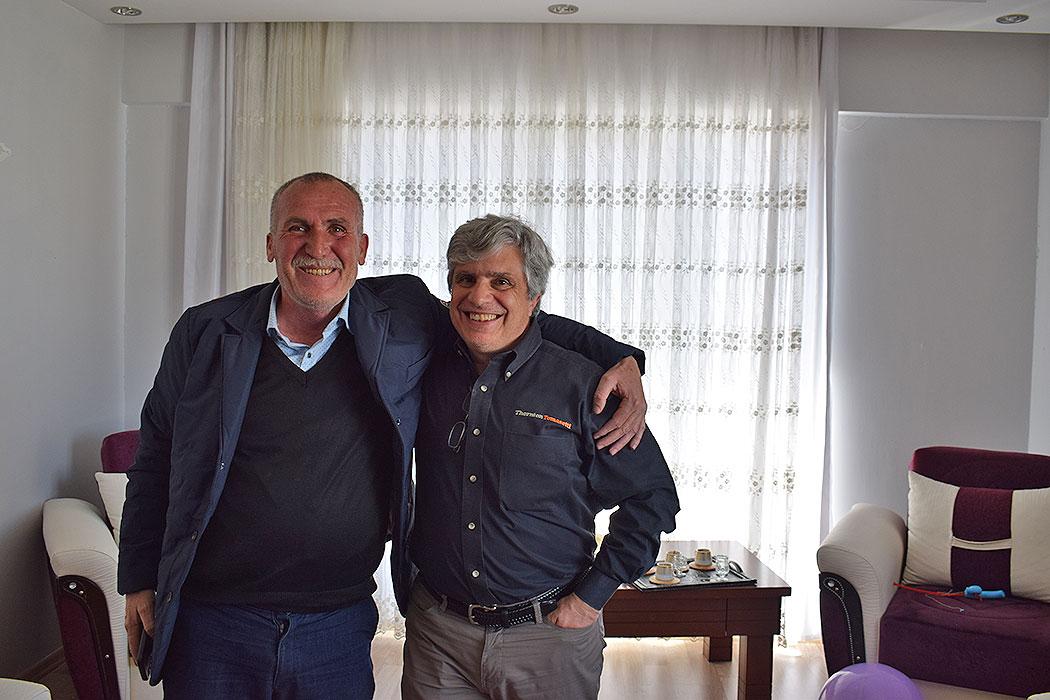 In one of these streets, a local resident invited us to his home. He and his family continue living in their home on the sixth floor of a 12-story building that suffered damage. He described his family's experience during the earthquake and the struggles to get funding from the mandatory government insurance program to repair his apartment. Despite all that, he was excited to see us and optimistic of what the future would bring. That was a prime example of Turkish hospitality!
Related News
Lessons From Turkey, Conclusion
July 20, 2023
Seeing the impact that the recent Turkey earthquake sequence has had on people motivates us to continue to learn more about seismic performance of structures and seek to design more resilient buildings.
Lessons From Turkey, Part Three
June 06, 2023
In April, Thornton Tomasetti engineers went to Turkey to collect data on how buildings and infrastructure performed during the recent Kahramanmaraş earthquake sequence. This is the third article in the series.
Lessons From Turkey, Part Two
May 16, 2023
Late last month, Thornton Tomasetti engineers headed to Turkey to collect data on how buildings and infrastructure performed during the recent Kahramanmaraş earthquake sequence, which was one of the worst in recent memory.