A luxury condominium tower in Manhattan's Yorkville neighborhood maximizes interior space thanks to structural maneuvers.
Lead Contact
Project Details
Project Partners
SHoP Architects
Number of Units/Apartments
84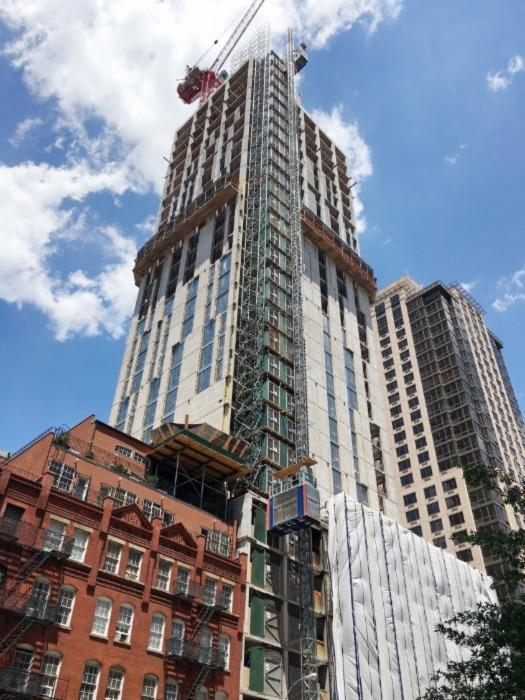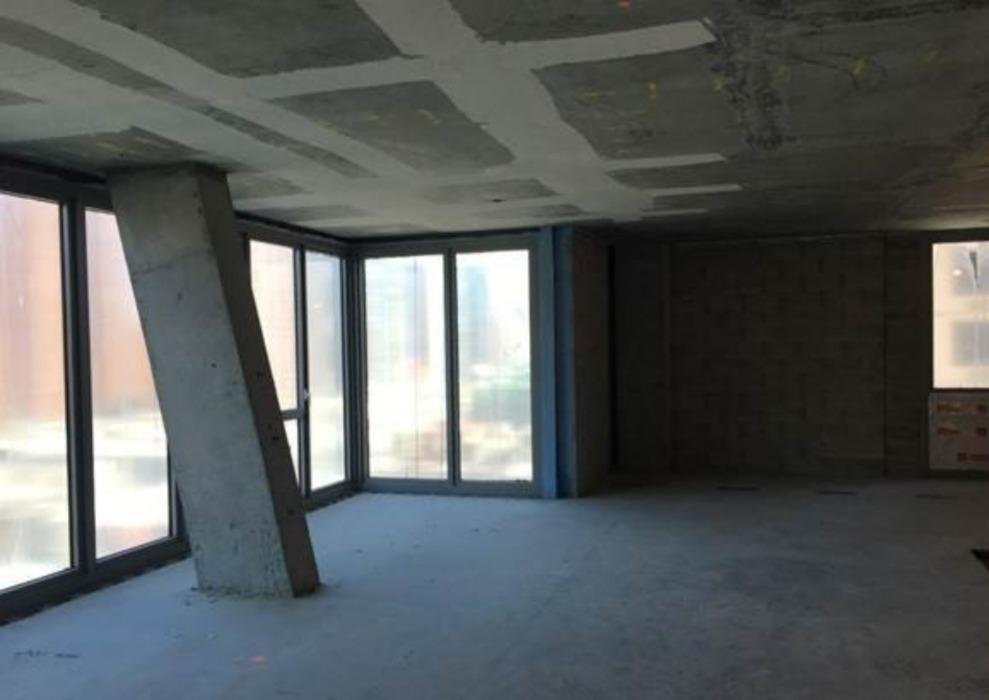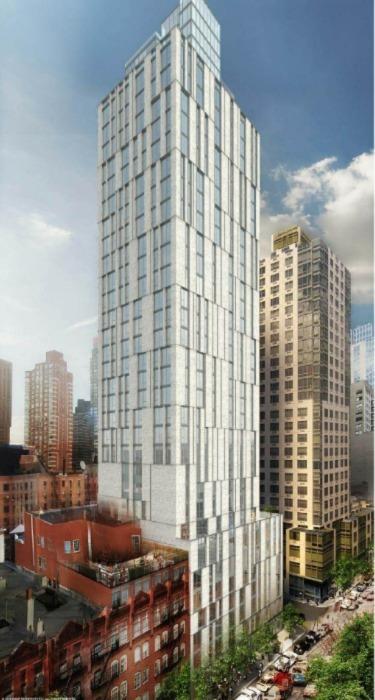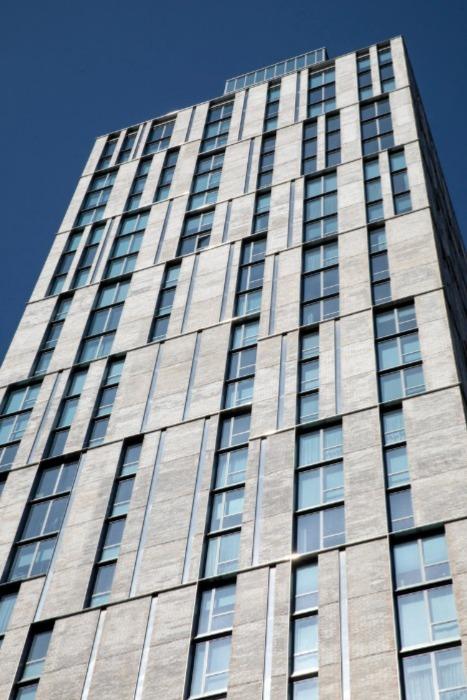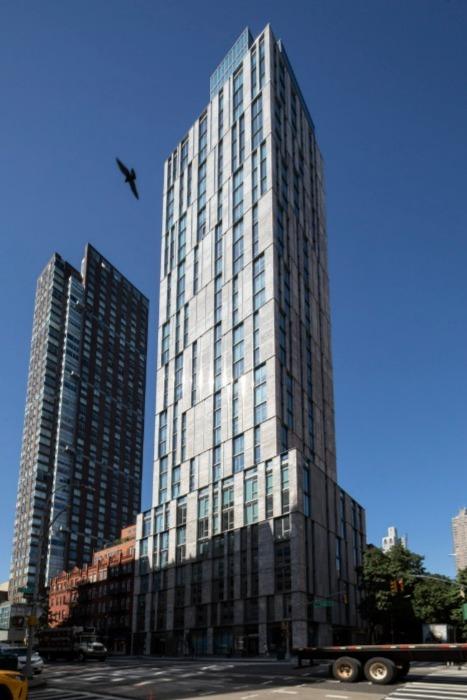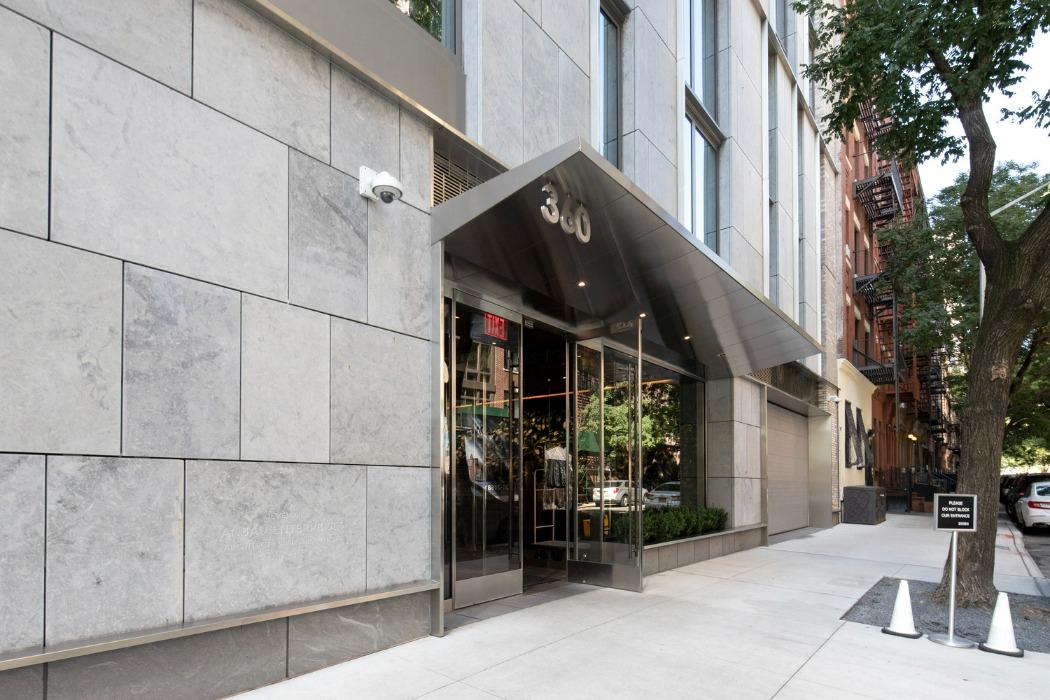 OVERVIEW
Located near the Second Avenue subway line in the Yorkville neighborhood on Manhattan's Upper East Side, Citizen 360 is a luxury condominium development. Featuring spalike interiors by Clodagh, the 34-story tower contains 84 condos, which start at just under 3,000 square feet. Amenities include a fitness center, art and media spaces, commercial space and a parking garage.
We provided structural design services to SHoP Architects for the tower, and we also designed the support structure for the brick façade.
Highlights
The structural system consists of a reinforced concrete core with link beams and reinforced concrete perimeter columns. The floor system is flat plate concrete construction.
Sloping columns allow for column-free space for the ground floor retail as well as in the tower's residential floors.
At the eighth floor, the tower cantilevers eight feet on the western side, providing an additional 350 square feet per floor. The columns supporting the cantilevered area slope out across three floors to the face of the façade to further maximize interior space.
The tower has an automated parking system that required approximately 1,800 square feet of unobstructed double-height space to store three levels of cars.