Merck Research Laboratory Headquarters
Biopharmaceutical company Merck has a new West Coast headquarters that is as green as it is healthy.
Lead Contact
Project Details
Project Partners
DGA & DPR
Location
South San Francisco, California
Sustainability
LEED Zero Energy Certification & IWBI WELL Certification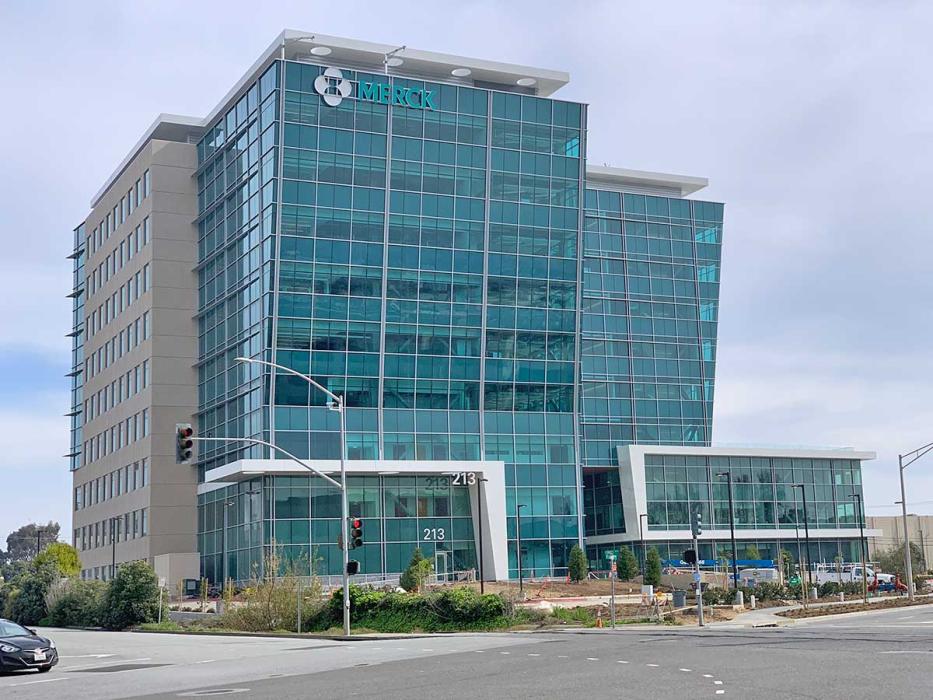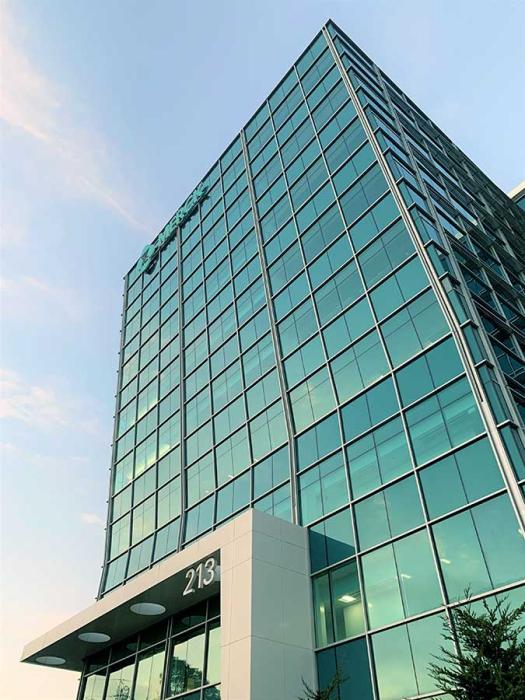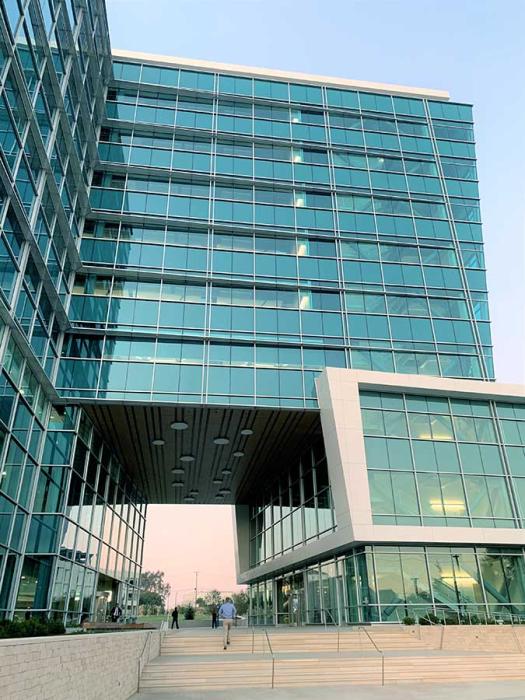 Sustainability Meets Wellness at New Research Laboratory
Biopharmaceutical company Merck has a new West Coast headquarters that is as green as it is healthy. In addition to holding LEED Gold ratings for core-and-shell and commercial interiors, the 308,000-square-foot building in South San Francisco also earned LEED Zero Energy and Zero Carbon certifications. And it's one of the first laboratory buildings in the world to be WELL Certified.
We provided sustainability consulting for the multidisciplinary research facility, designed by Jacobs, which houses some 300 scientists and support staff. Its nine-story tower is connected to a three-story amenities building, which features an auditorium, fitness center, café and parking garage. To conserve natural ecosystems and promote user well-being, nearly a quarter of the seven-acre site is devoted to green space.
Pursuing LEED and WELL certifications together on a project of this scale was a rare challenge: while some crossover exists between them, it required careful planning to meet the criteria for both systems. Since this was our first time incorporating the WELL Building Standard into a laboratory building, creative thinking and close coordination with the International WELL Building Institute (IWBI) provided valuable insights into how best to apply the standard to this complex project type.
---
The IWBI WELL rating system, launched in 2013, is the world's first building certification that focuses exclusively on human health and wellness.
Here are some of the strategies we applied that satisfy both LEED Zero and WELL criteria:
Construction materials meet stringent volatile organic compound (VOC) content and emissions standards.
Minimum efficiency reporting value (MERV) 13 media filters in the ventilation system support occupant health.
Mechanical systems are sized to accommodate carbon filters that remove VOCs and large particles.
Use of tobacco products is prohibited in and around the property, including terraces and outdoor areas.
Research and development buildings are typically energy-intensive – and this one offered opportunities for significant energy reduction. Simulations developed early in the project's design helped the team determine the best methods for reducing energy consumption. These included strategic building orientation, mechanical systems design and glazing selection. And our energy modeling showed that the addition of a photovoltaic array atop the parking structure could generate about 4 percent of the energy needed by the facility.
We achieved additional energy and water savings by recommending energy-efficient LED lighting and water-conserving plumbing fixtures. And a custom measurement and verification plan ensures that building management can continuously track electricity usage and address discrepancies between actual and targeted energy savings.