Aye-aye, Skipper! Our web application saves you time and money by putting automatic structural-bay design at our engineers' fingertips.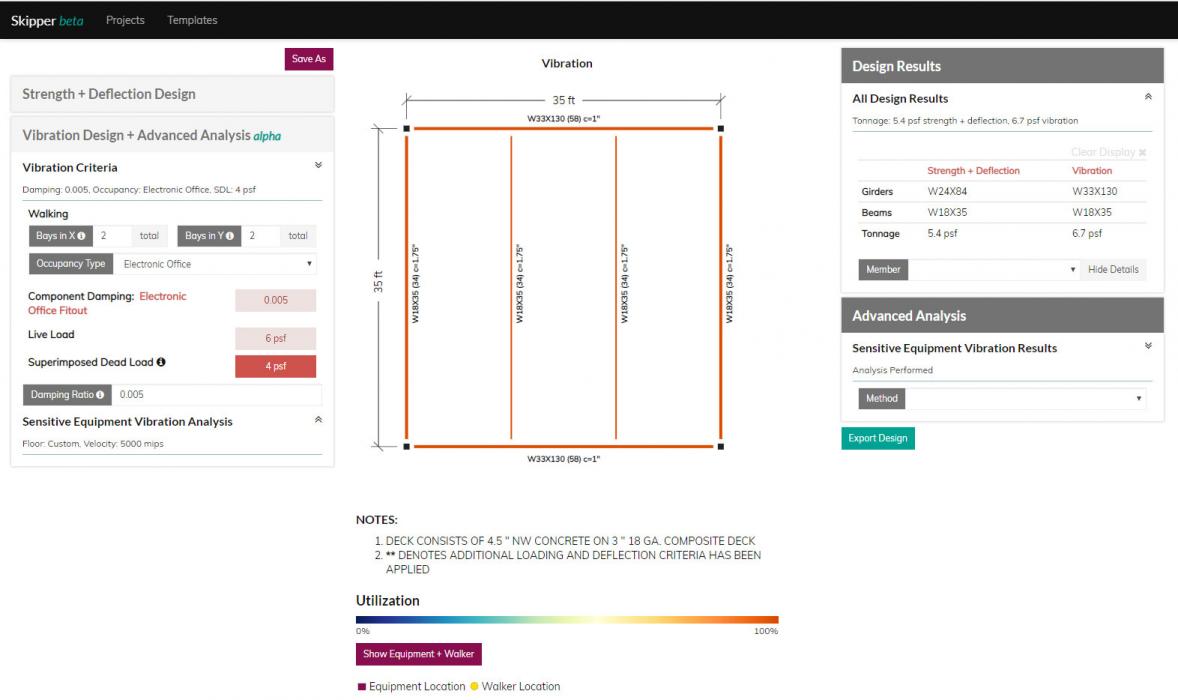 In early design of composite steel structures, engineers often model dozens of typical bays to predict member depths and weight per unit of area. But setting up an analysis model in conventional software is time-consuming. Skipper speeds up the process. Using a few basic geometric inputs, deck and concrete definitions, and loading and deflection parameters, it automatically designs bays in just seconds.
Skipper Adheres to the Highest Standards

Our CORE studio designed Skipper to apply the American Institute of Steel Construction's strength and vibration standards – and Thornton Tomasetti's own composite steel beam design guidelines – to all its designs.