We apply scientific and engineering principles to craft innovative design solutions within the metal building industry.
Overview
We focus on designing blast-resistant metal buildings, investigating damaged ones, or retrofitting existing ones. Whatever the challenge, our metal building experts bring the depth and breadth of experience to provide cost-effective solutions to our clients.
A trusted source for Blast-Resistant Metal Buildings
Whether you're a manufacturer, architect, owner, or contractor, we help you achieve your explosion hazard mitigation objectives. Our metal building experts work with you to fully understand the unique requirements of your project – whatever its size or location, whether it's new or existing – then craft solutions that mitigate all the potential hazards for your building.
We specialize in providing comprehensive blast-resistant design for metal buildings ensuring the life safety of the occupants. We determine how a blast would affect the structure and use our proprietary metal building blast software to expediently develop solutions that provide protection without compromising function or aesthetics. Our software uses nonlinear dynamic analysis methods to design and optimize every component within the structural system. Steel material is placed where it is needed and eliminated from where it is not, adding economy without compromising design. We deliver customized solutions that ensure both the best quality and price.
Our typical blast-resistant buildings can withstand loads up to 5 psi. Additional analytical measures can be implemented to resist even higher loads.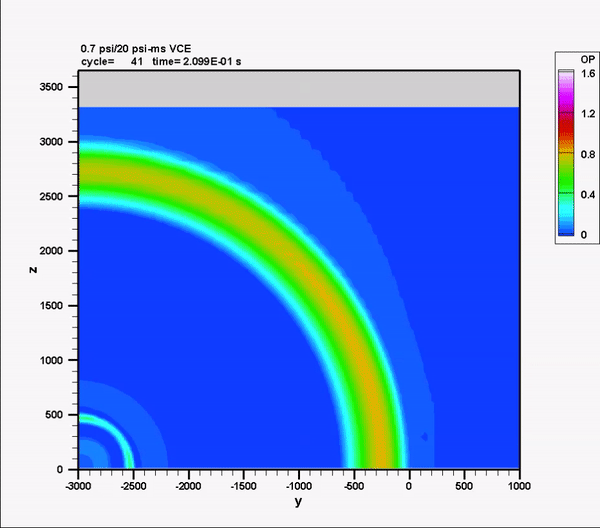 Using computational fluid dynamics to more realistically model the interaction between the blast wave, the metal building, and the "air spring" within the building. We use our CFD and FEA tools to provide cost-effective solutions to our clients.
Providing forensic services to the metal building community
Extreme weather events have increased significantly over the past decade, leaving a trail of damaged buildings that cost billions to repair. When something goes wrong, you need to quickly assess what happened, and how to efficiently and feasibly get back to full function and use.
We help you resolve claims. By assessing damage quickly and accurately, we work to eliminate additional losses from business interruption.
Our team is always searching for better ways to investigate and analyze engineering and design problems and share our results. Our staff works closely with the firm's software development group to develop new technology – such as simulation and visualization tools and data acquisition and processing systems – that help us better serve you. And through our testing lab in Edinburgh, Scotland, we can delve into experimental mechanics and devise testing protocols for experimental verification.
The bottom line? When you work with Thornton Tomasetti, you'll always have an expert you can trust to find the answer and explain it clearly.
Providing structural renovation, retrofit and foundation design services for pre-engineered metal buildings
We're passionate problem solvers; we repair structural damage or deterioration, perform alterations, upgrade cladding, and enhance structures to meet current code. Our multidisciplinary teams have spent decades helping owners with a wide range of retrofit/renovation needs- which means we know how to solve your specific problem. Our experts have the experience, expertise, and tools needed to tackle your challenge, whatever it may be.
Our engineers constantly look for better ways to meet old challenges by internally developing ingenious techniques and software, and by staying on the cutting edge of new research, tools, and technology. As early leaders in fast-track, design-build, integrated project delivery (IPD) and lean project delivery (LPD), we know the importance of embracing promising methods and trends to create timely solutions that minimize disruptive and costly interventions.