News
Stepping Closer to our Carbon Reduction Goals
May 05, 2021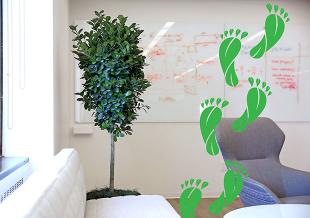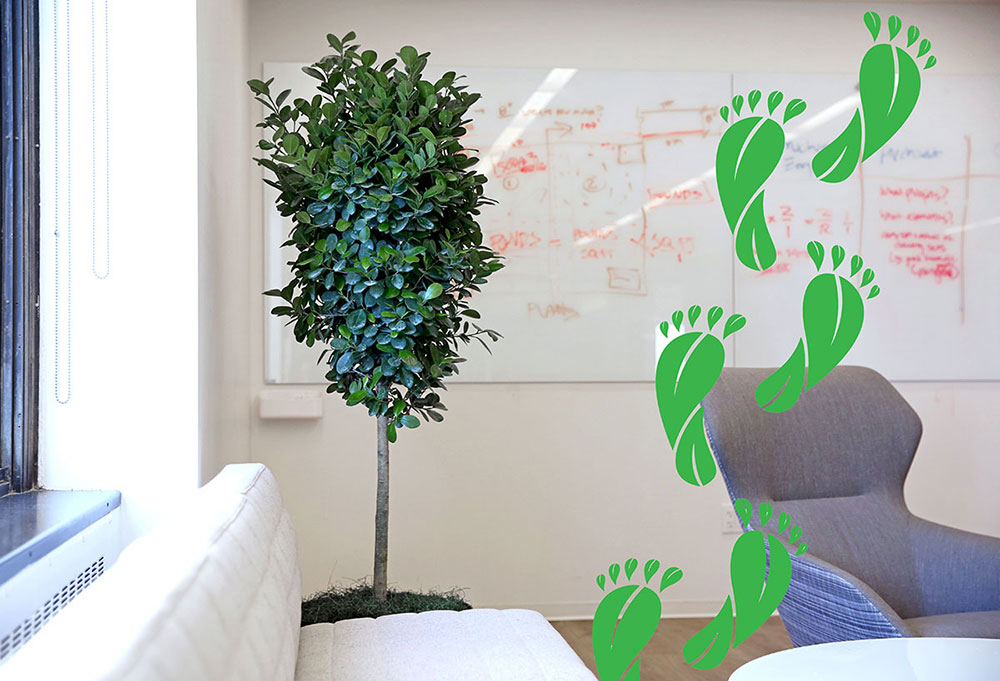 Our former headquarters at 51 Madison Avenue in New York City was the winner of the 2020 Carbon Footprint Challenge. Bess Adler/Thornton Tomasetti.
2020 was a challenging year. It tested us in a number of ways, but we also gained considerable insight into many issues impacting society. From a climate perspective, we learned that people across the world could indeed lower their carbon footprint at a very quick pace. We saw how the pandemic and our response to it sped us toward a reduction in greenhouse gas emissions that exceeded expectations.
At Thornton Tomasetti, we, like many businesses, saw a considerable change in our total greenhouse gas emissions. One of our corporate responsibility goals is to demonstrate our commitment to the global effort to mitigate and adapt to climate change by practicing what we preach by targeting carbon-neutral business operations by 2030. Every two years, we hold the Carbon Footprint Challenge, in which we calculate the environmental impact of every one of our offices with eight or more employees.
In the most recent challenge, which spanned 2018 to 2020, many of our offices realized impressive decreases in the average carbon footprint per capita. The office with the greatest decline had a 52 percent reduction in its average carbon footprint per capita. How did our former New York City headquarters location at 51 Madison Avenue achieve such a feat to become the new challenge winner? It was mostly due to emissions reductions in one major impact area. Care to guess what that was? Yep, air travel. Many of our most frequent travelers are based in New York City. A near total drop off in business travel due to COVID-19 safety concerns made a huge dent in our air travel emissions. Electricity emissions also showed a big dip, as did office waste emissions, both due to the fact that most nearly all of our New York City employees have been working from home.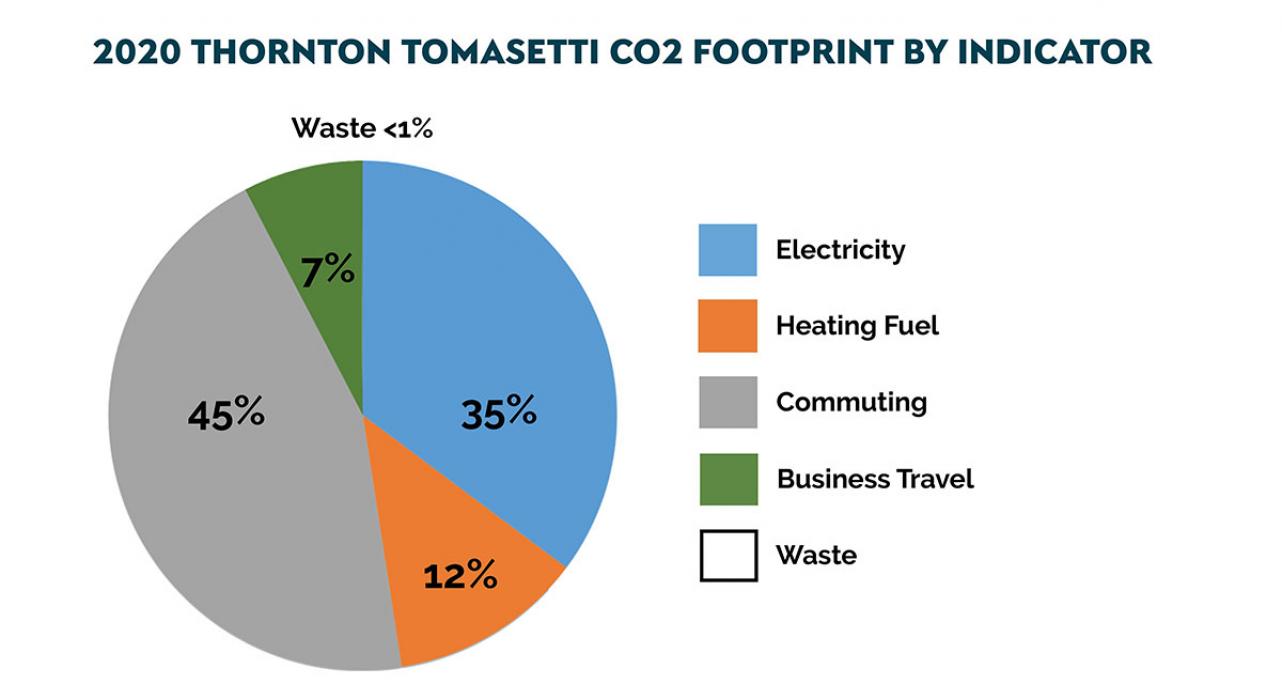 Did emissions in all areas go down? Well, you'd think so, but we saw similar heating fuel emissions between 2018 and 2020. This may be because temperature levels need to be maintained for employee comfort, whether there are two people in the office or 20 people. The biggest surprise was that this office's commuting emissions did not drop by as much as expected with so many working remotely. Perhaps this is because if people were commuting, they were doing so by single passenger automobile, which generates the most pollution, and not by mass transit, or perhaps it is because our voluntary survey did not capture data from all employees. We also accounted for the first three months of 2020, which was mostly business as usual.
While first prize is awarded for reductions, high praise also goes to our offices with the lowest average carbon footprint per capita. Honorable mention goes to the location with the lowest footprint. For 2020, this was our Boston office, which achieved a 1.58 metric tons CO2 equivalent carbon footprint per capita. Boston also held the title for the highest reductions between 2016 and 2018.Congratulations and keep up the good work!
With this unprecedented year behind us, can we say that we've already met our 2030 goal for emissions reductions to reach climate-neutral business operations? In 2020, we reduced our per capita emissions by 32 percent compared to the 2018 baseline, so we are not there yet, but are fast on our way. We are aiming to reduce our per capita emissions every two years by 10 percent from 2018 levels. To achieve carbon neutrality in 2030, we will purchase carbon offsets to neutralize the remaining emissions produced through "business-critical" activities. Looking at total emissions, our prediction for 2020 was 4,965 metric tons CO2 equivalent versus our actual total of 3,255 metric tons.
Now the challenge for future years is to learn from what we've already seen is possible and keep our carbon emissions from rising back up as quickly as they went down. Can an increase in the use of video calls cut down on air travel? Will a hybrid work schedule help reduce energy use, waste and commuting emissions? Stay tuned.