News
Central Bank Center Tops Out
October 02, 2020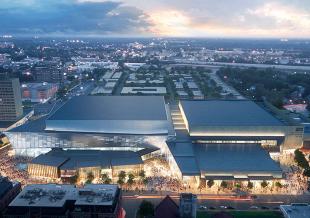 Courtesy NBBJ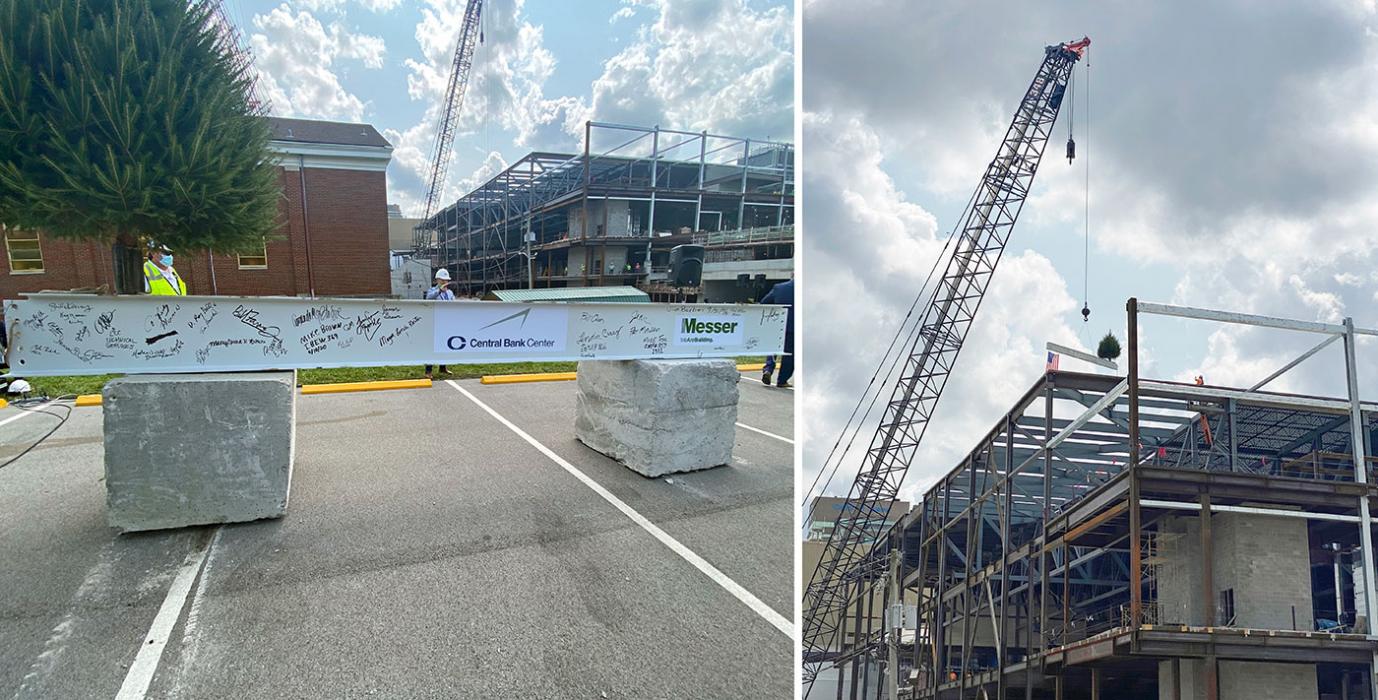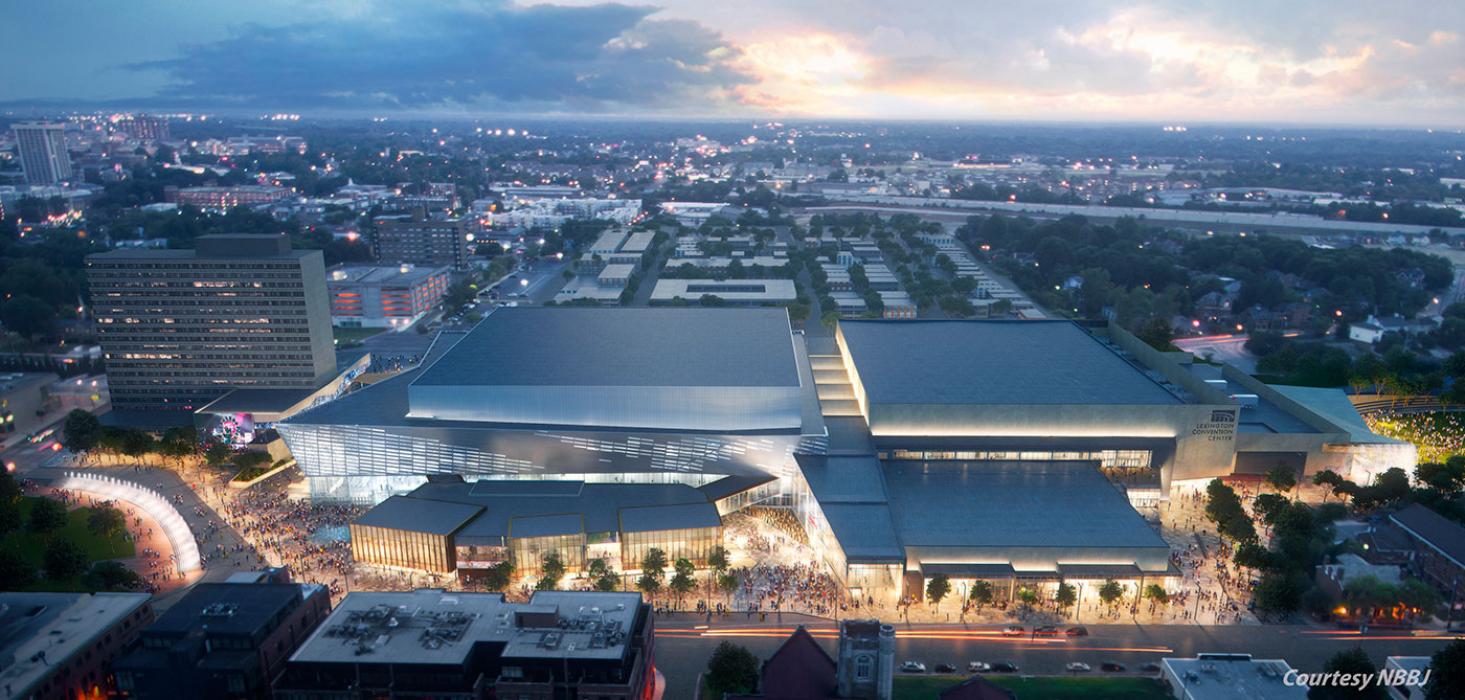 A longtime attraction in the heart of Lexington, Kentucky, Central Bank Center will soon be bigger and better than ever. An upgrade and expansion project, which topped out in September, will bring the event, entertainment and sports hub well into the 21st century. Opened in 1976 as Lexington Center, the complex includes Rupp Arena, home to the University of Kentucky NCAA Division I basketball program. We are providing structural engineering services to NBBJ for the project.
Work includes the addition of 100,000 square feet of exhibition and 25,000 square feet of ballroom space, an increase of more than 50 and 40 percent, respectively, giving the center the flexibility to host a variety of events. A further 50,000 square feet of new hospitality and 25,000 square feet of meeting space will provide visitors with the latest amenities. A redesign of Rupp Arena will improve circulation, thanks to a 43,000-square-foot concourse expansion, upgrade the upper seating bowl and add approximately 50,000-square-feet of club space. The arena's interior structural towers, one of its signature features, will be retained and refreshed.
The center is set to open in spring 2022.