News
Cutting-Edge Sustainability Tools & Analysis
July 01, 2019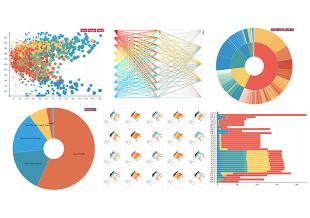 In 2018, we beta-tested several innovative tools that are helping to advance sustainable solutions in ways that were unimaginable just a few years ago. Our CORE studio combines its expertise in computational modeling with the knowledge and experience of our Sustainability practice to develop tools to advance sustainable design.
Asterisk
Asterisk
Asterisk is a designer's application for structural optioneering, focusing on the conceptual stage of design. It can uncover design impacts from a structural point of view in a matter of seconds. Asterisk loads a mass and core model through the Rhino interface, along with bay size, program, façade, and floor heights, and generates a structural design complete with early metrics. It can handle both steel and concrete designs and can be used to assess the embodied energy resulting from structural design decisions. Asterisk applies the ongoing research at Thornton Tomasetti to machine learning and its implementation in the AEC field.
Par Assess 
This tool enables users to simulate tens of thousands of iterations of Passive House energy models in a matter of minutes, using WUFI Passive software, and provides an interface for exploring endless combinations of insulation, windows and HVAC to achieve the energy standard. The WUFI (Wärme Und Feuchte Instationär, or "heat and moisture transiency") family of products was developed by the Fraunhofer Institute for Building Physics, and Par Assess is a collaborative effort between Thornton Tomasetti and Fraunhofer. It was released for beta testing in late 2018.
Water Balance Calculator
The Water Balance Calculator aids in water conservation by quickly demonstrating a building's water demands and estimating the availability of on-site supplies. It enables owners, developers and design teams to weigh the benefits and trade-offs of different approaches to the use of water as an on-site resource in building design. The tool provides a water-balance summary, along with recommendations of the most appropriate on-site sources for meeting project goals.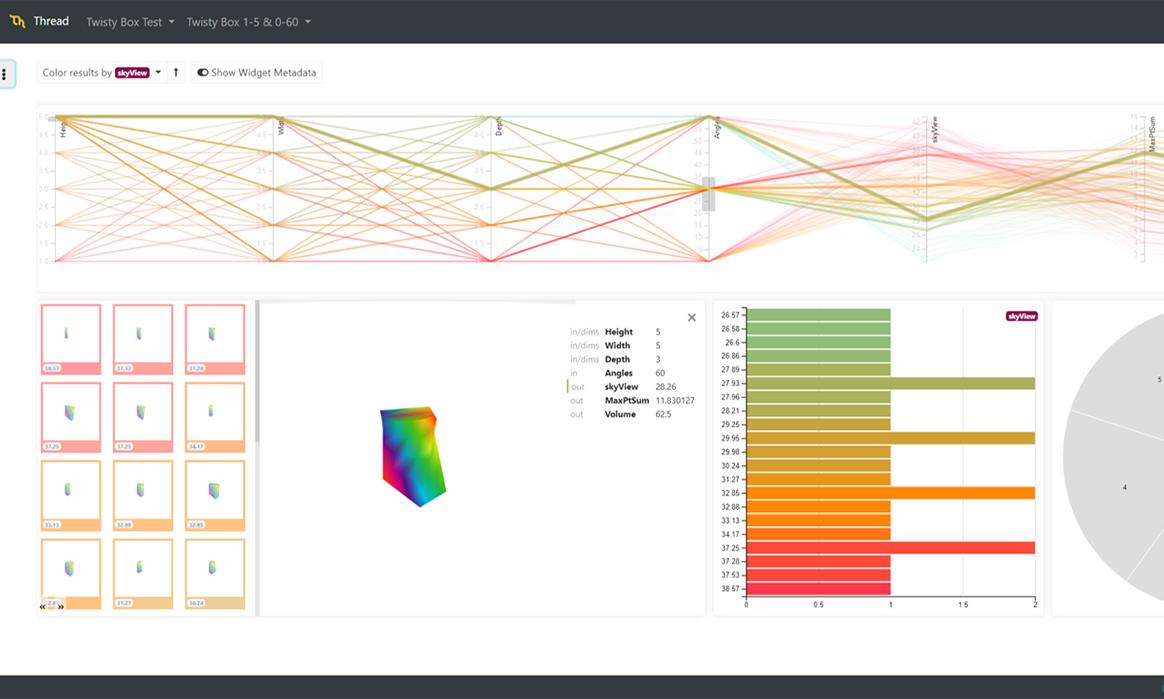 Thread
Thread
The next generation of Thornton Tomasetti's Design Explorer, Thread determines which parameters enable high-efficiency building. It is a data-exploration platform tailored to iterative decision-making processes. We have used Thread to conduct studies for 120,000 combinations of roof, wall and window insulation values; heat recovery options; fan power; and solar heat gain coefficients.
Thread puts you in charge of how to view, analyze and share complex data.
Check Out Thread