News
Looking Behind: 2018 Corporate Responsibility Targets
July 01, 2019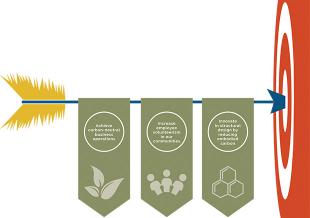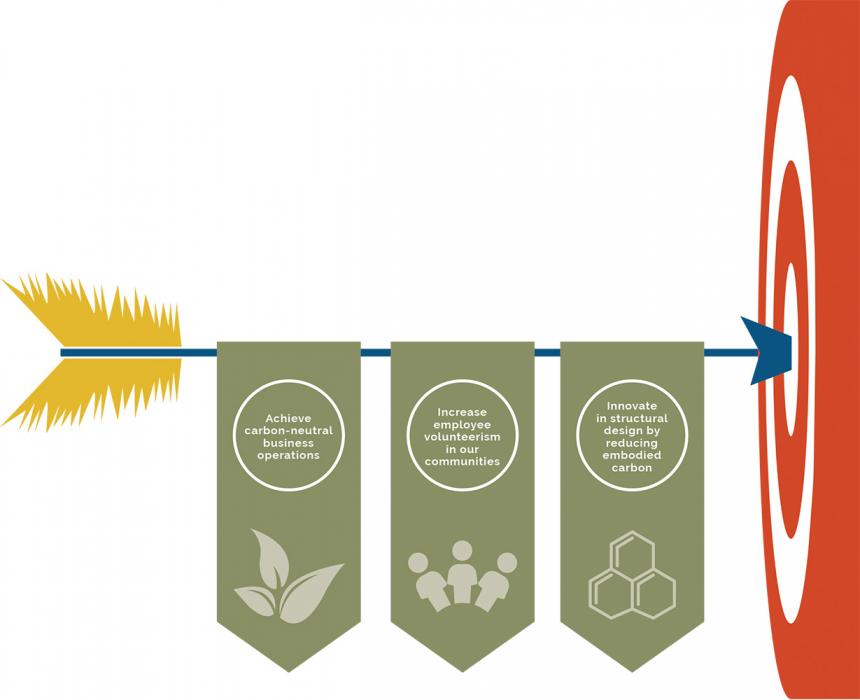 In last year's Corporate Responsibility report, we announced our short-term goals for 2018. These measurable targets bolstered our Corporate Responsibility Strategic Plan and helped move us toward achieving our three-year objectives.
Reduce the growth rate of our air-travel emissions to below 20 percent
Between 2017 and 2018, the growth rate of our air-travel emissions was just 9 percent, compared to 20 percent between 2016 and 2017. Despite this marked decline, our number of employees hasn't changed significantly since 2016. Among the factors that may have contributed to this reduction are improvements made in 2018 to our remote conferencing capabilities, simplifying the use of technology as a substitute for travel. These included installation of new video and audio systems in conference rooms, as well as renovations of the conference rooms in several offices, where we replaced the existing audio with surround sound. A phone system introduced in selected offices in 2018 – and being rolled out to all locations in 2019 – enables employees to video- and audioconference with up to 100 people through their computers. Carbon offsets, purchased as a counterbalance to the firm's air travel, effectively brought emissions down to zero.
Increase employee community-service hours by 20 percent
With the kickoff of our TT Gives Back community-service program in 2017, we expected to see an increase of 20 percent or more in the number of paid hours employees devoted to volunteerism in 2018. But with 2,156 hours recorded on time sheets for community service in 2018, compared to 1,588 hours the previous year, we easily surpassed that target, logging a 36 percent increase. The program includes volunteer days (each employee receives up to 16 hours of paid time for service to local communities), international service with Bridges to Prosperity, and involvement with the U.S.-based ACE Mentor Program. Volunteerism by employees outside of work is not recorded.
Increase the number of firms measuring embodied carbon in their projects
Now in our seventh year of measuring the embodied carbon in our structural engineering projects, we are encouraged by the building sector's growing interest in the impact of materials on global climate change. By amassing data from our projects, we've contributed to industry-academic studies on embodied carbon benchmarks. However, a complete picture of embodied carbon in structures requires data from a much wider range of firms and projects. To inspire structural engineers to contribute to reducing the impact of buildings on climate change – and to amass the range of data needed to inform that goal – Thornton Tomasetti has teamed with a subgroup of the Carbon Leadership Forum to co-initiate the Structural Engineers 2050 Challenge. In 2018, the sustainability committee of the Structural Engineering Institute (SEI) funded a study to assess interest in a Structural Engineers 2050 Commitment to annually measuring embodied carbon, and the first convening of stakeholders, funded by the American Society of Civil Engineers (ASCE), is slated to occur in 2019. As a result of SEI's involvement, 10 firms have so far signed a commitment letter.