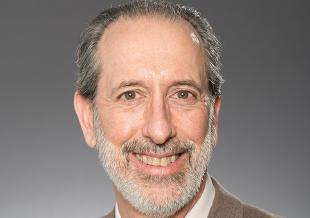 Thornton Tomasetti, the international engineering firm, announces that Joel Stout, a vice president in the firm's Sustainability practice, has achieved the rank of LEED Fellow, the highest distinction awarded by the Green Business Certification, Inc. (GBCI). He is one of 29 practitioners and leaders within the green building community to be named to the 2019 class of LEED Fellows.
The GCBI administers the LEED professional credentialing and project certification programs. The LEED Fellow program was established to recognize LEED Accredited Professionals (LEED AP) who have made exceptional contributions to the green building field at a local, regional or national level.
Stout, who is based in the San Francisco office, has more than 30 years of experience in building design and construction, and, for more than 15 years, has specialized in sustainable projects in the commercial, government, healthcare, transportation and education sectors.
During his career, Stout has worked on many LEED and sustainability projects in the Bay Area, including San Francisco International Airport, San Francisco City Hall, which is the oldest LEED Platinum building in the U.S., and a LEED NC Platinum-certified media and learning facility at De Anza Community College in Cupertino. He has ample water reuse experience, working on more than a dozen building projects that use gray water systems.
When the LEED AP credential exam began in 2001, Stout became one of the first 500 LEED APs in the United States. Today, there are more than 200,000 LEED APs. As a member of the USGBC's LEED Multiple Buildings Committee, he developed the first LEED applications guide for multiple buildings and on-campus projects. Stout previously served as vice chairman of the Green Business Certification Inc.'s LEED Credentialing Steering Committee. He is a WELL Accredited Professional and serves on the International WELL Building Institute's Water Concept Advisory, helping WELL guide projects to facilitate management of water quality and accessibility.
LEED Fellows are nominated by their peers. They must have at least 10 years of LEED experience and hold an active LEED AP with specialty credential. They are also evaluated in key mastery elements related to technical knowledge and skill; a history of exemplary leadership in LEED; significant contributions in teaching, mentoring, or research with proven outcomes; and a history of highly impactful commitment, service, and advocacy for LEED.
The 2019 LEED Fellows will be recognized at this year's Greenbuild International Conference and Expo during the USGBC Leadership Awards Ceremony on Wednesday, November 20, 2019 at the Georgia World Congress Center in Atlanta, Georgia.
Executive Quote
Joel Stout, LEED AP AIA, LEED Fellow, WELL AP
"I am honored to be included in the GCBI's LEED Fellow class of 2019 and recognized as a leader shaping the future of green building design, engineering and development. Through our work, we are committed to improving communities by creating healthier buildings for people to live, work and play".
About Thornton Tomasetti
Thornton Tomasetti applies engineering and scientific principles to solve the world's challenges – starting with yours. An independent organization of creative thinkers and innovative doers collaborating from offices worldwide, our mission is to bring our clients' ideas to life and, in the process, lay the groundwork for a better, more resilient future. For more information visit www.ThorntonTomasetti.com or connect with us on LinkedIn, Twitter, Instagram, Facebook, Vimeo or YouTube.
Contact
Great Ink Communications - Eric Gerard / Lindsay Church / Francisco Miranda - 212.741.2977
Thornton Tomasetti - James Kent - 917.661.7800