Replacing a 250-ton boiler in a cramped power plant required resilient and innovative problem solving.
Lead Contact
Project Details
Project Partners
Vanderweil Engineers
Owner
Algonquin Power Company
Location
Windsor Locks, Connecticut
Project Awards
2012 Excellence in Construction Award and 2012 Top Project in Connecticut (Best in Show) from the Associated Builders and Contractors Connecticut Chapter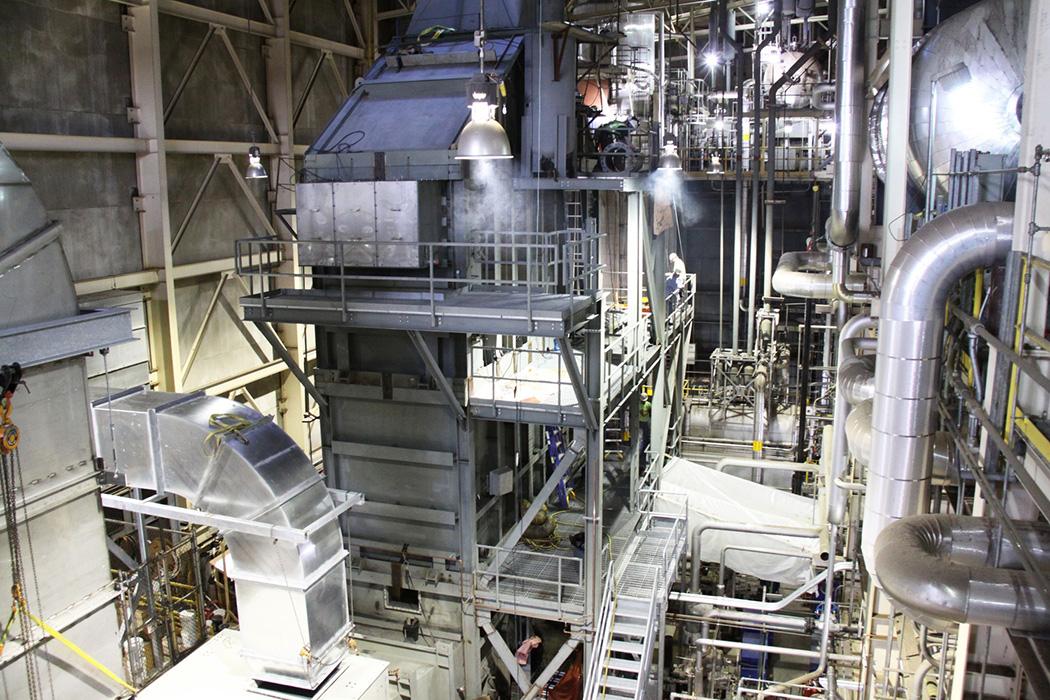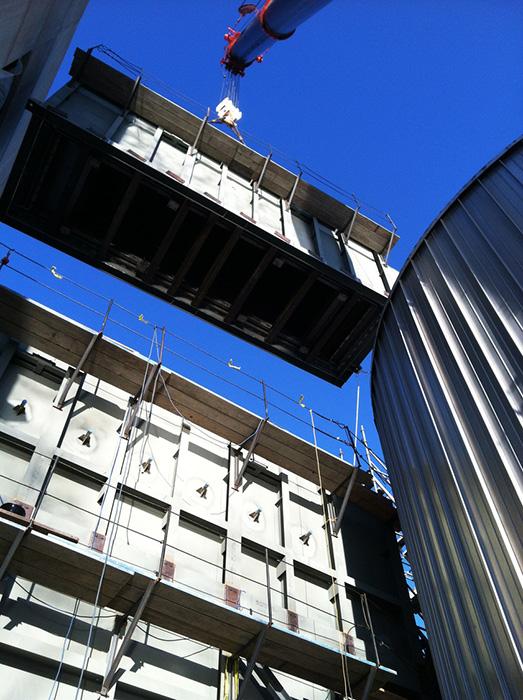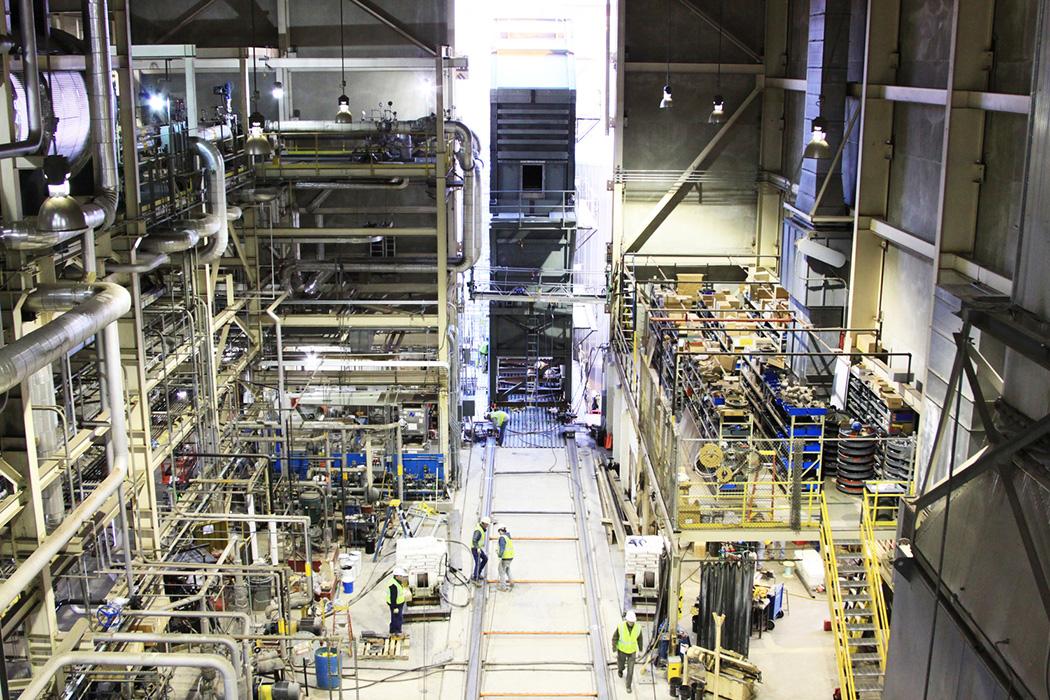 overview
This boiler replacement isn't your average handyman job. The Algonquin Power Company recruited us for the installation of their new Combustion Turbine Generator and a new 50 foot, 250-ton boiler. Equipment of this size is usually built prior to the building's enclosure or brought in through the roof, but due to access issues the roof couldn't be removed, leaving a strategic removal of internal building structures as the only option.
We provided structural engineering services for the installation of the new equipment. Our team worked closely with the contractor to develop a plan to remove one bay of the façade as well as a perimeter braced frame, erect the boiler on a crane outside the building and move it into place. The four-module boiler was stacked and welded on site and the finished unit was jacked up and placed on rollers so it could be pulled into the building on heavy-lift rails using a strand-jacking process.
highlights
Our design raised an exterior utility bridge six feet to allow the crane to pass beneath it.
We designed and secured the foundations for the lateral loads imposed as part of the installation procedure.
Months of planning allowed the actual replacement to take place over a three-day shutdown of the plant, under budget and ahead of schedule.
Conversion to cogeneration increased the plant's energy efficiency and cost effectiveness and reduced its emissions below Department of Environmental Protection requirements.