Australian Defence Capabilities
With 70-plus years supporting clients in the defence sector, we brought our advanced analysis capabilities to the Australian market.
Lead Contact
Project Details
Project Partners
Confidential
With more than 70 years of experience in providing support to military and other clients in the defence sector, Thornton Tomasetti brought its advanced analysis capabilities to the Australian market. A new office in Melbourne, in collaboration with offices in Perth and Sydney, has quickly been established as the 'go to' problem solver for the Royal Australian Navy (RAN) and a range of other clients.
The Challenge
Traditional full-ship explosive trials may become a thing of the past due to their high cost, extended timeline and associated environmental issues. Airgun technology limits the use of live explosives to provide a safer, more cost-effective and environmentally acceptable alternative for naval shock testing.
There was a strong desire within the RAN to implement airgun testing to Australia. In response, we brought our expertise to the country to help its shipbuilding industry develop a national sovereign capability in shock testing and qualification, offering airgun testing and other services that no one else had been able to deliver to date.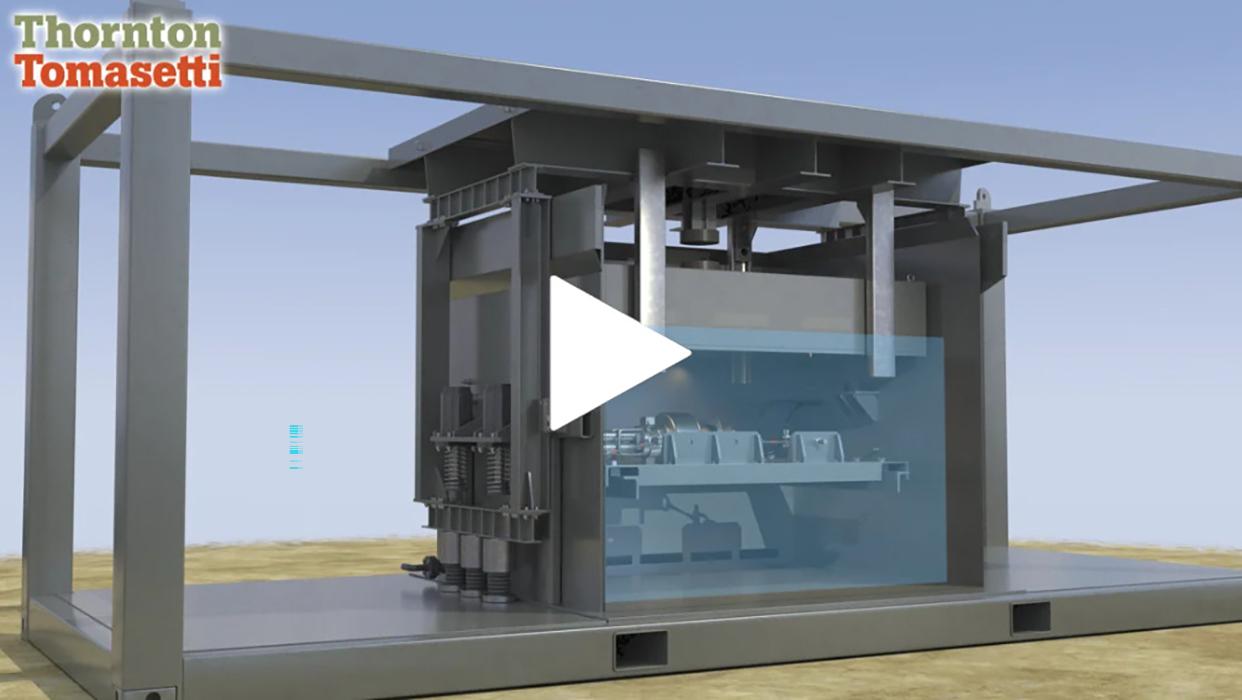 Thornton Tomasetti
Jasso Portable Shock Testing Machine Video
Here's how
In early 2022 we opened our office in Melbourne with the initial plan to focus on providing testing services to the Australian defence industry. Since then, the office has grown significantly to work within a much wider context.
Current Australian defence capabilities include:
Modelling and simulation
Trials and testing

Underwater shock testing using a heavy weight barge

Blast analysis
Ballistic support
Shock design support
Custom software design
Shock and vibration test planning and consulting services
General engineering services
Advanced engineering services
EO and fire safety services
Risk and safety assessments
Consequence modelling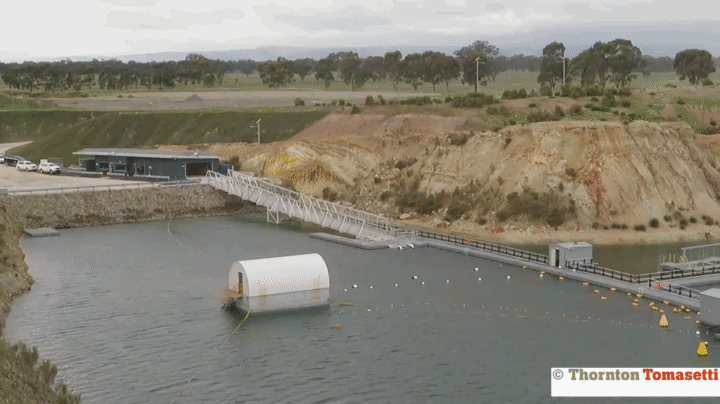 Beyond shock testing
While shock testing is often a focus for miliary and defence clients, our capabilities expand into adjacent areas. These include resilient base design, blast rig design, army and land vehicles, projects for universities and training packages to improve the acquisition process.
Using proprietary modelling software, we can model blast effects, conduct safety analyses such as warships in harbor, including how blasts affect civilian structures and infrastructure. Our Perth office has been exploring ballistic impact for a client in the oil and gas industry. Coupling computational fluid dynamics and finite element analysis, the Melbourne office has designed blast test rigs for test and evaluation purposes.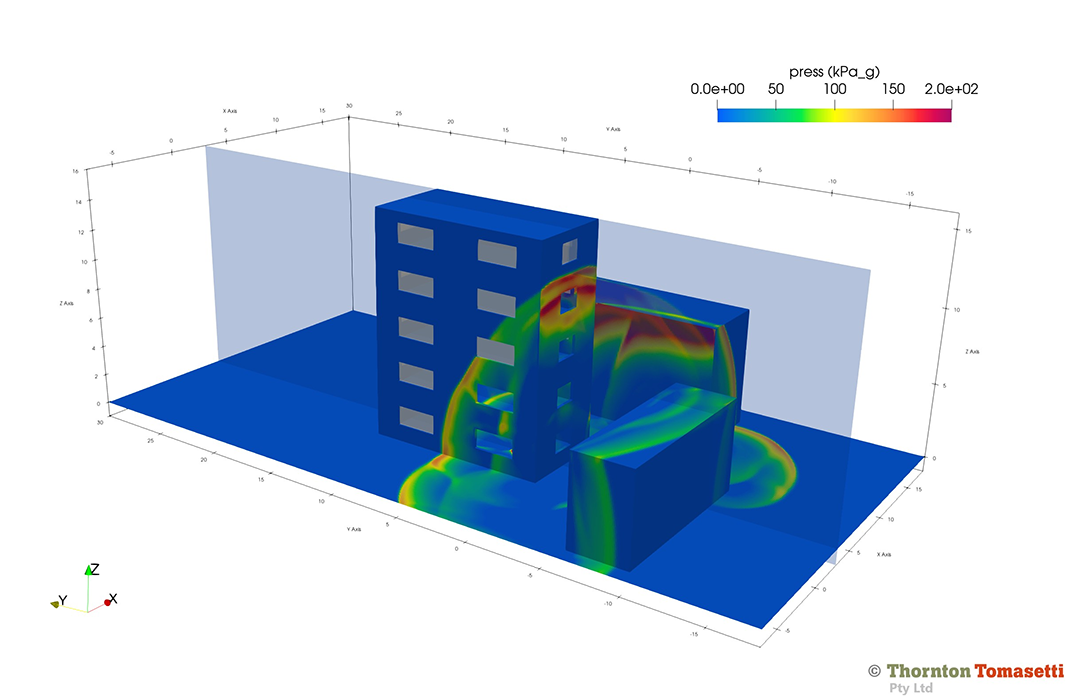 Simulation of blast to study potential of urban glass breakage.
What's Next?
Our Melbourne office plans to expand into shock testing for non-defence manufacturers, introduce a vibration testing capability and conduct research and development for alternative JASSO configurations.
Our Australian defence capability will also offer fire safety assessment studies; safety cases for naval platforms and other areas; vulnerability or survivability assessments for platforms, bases and magazines including explosive ordnance and weapons effects; foreship or submarine airgun testing; blast testing support and expanded explosive safety support for the RAN.
Results
Some key successes of the Melbourne office within the last 12 months have included:
First ever explosive shots against a heavy weight shock barge in Australia.
First ever use of airguns for UNDEX testing in Australia (conducted against the Floating Shock Platform).
The stand up of JASSO, the only mediumweight shock testing machine in Australia.
Introducing 'dynamic' analysis as a better option to Navy engineering and key Australian Defence Prime contractors for analysis of shock responses of equipment.
Establishing the legislative and regulatory framework behind and proposing a baseline approach for 'Warship in Harbor' safety cases for RAN platforms.