10 Hudson Yards
A concrete high-rise office building adjacent to an operational rail yard, designed without sacrificing on style.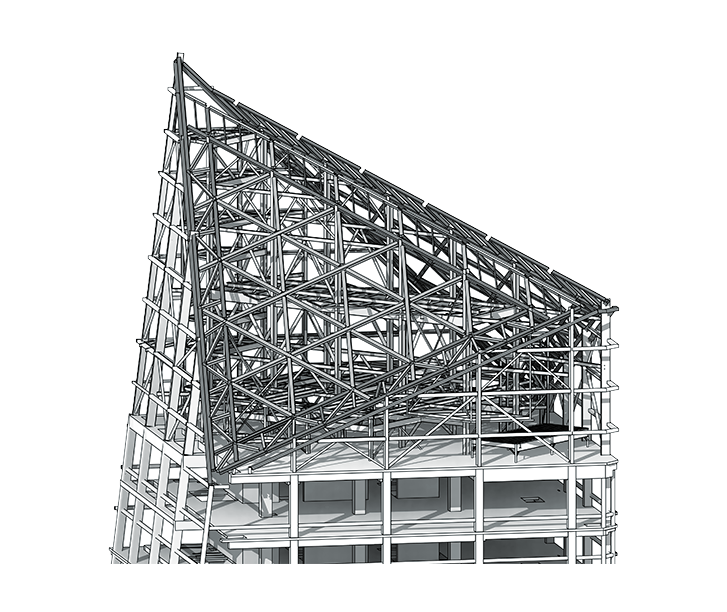 Lead Contact
Project Details
Project Partners
KPF & Tutor Perini
Owner
Related Companies & Oxford Properties Group
Location
New York, New York
Sustainability
LEED Platinum Certification
Project Awards
CIB, Annual Award, 2016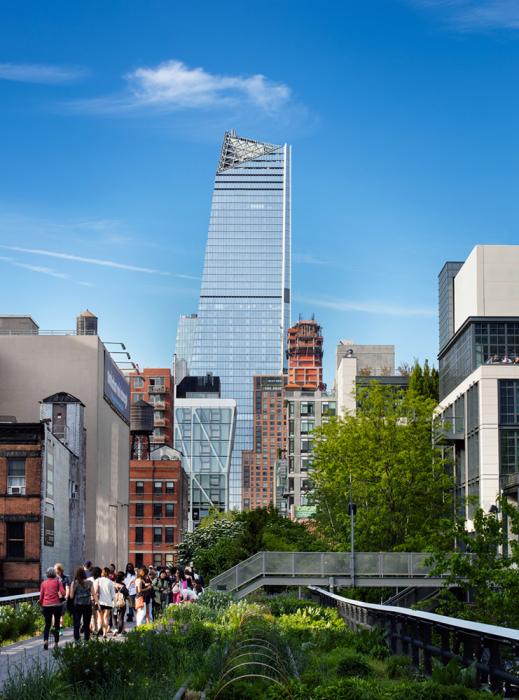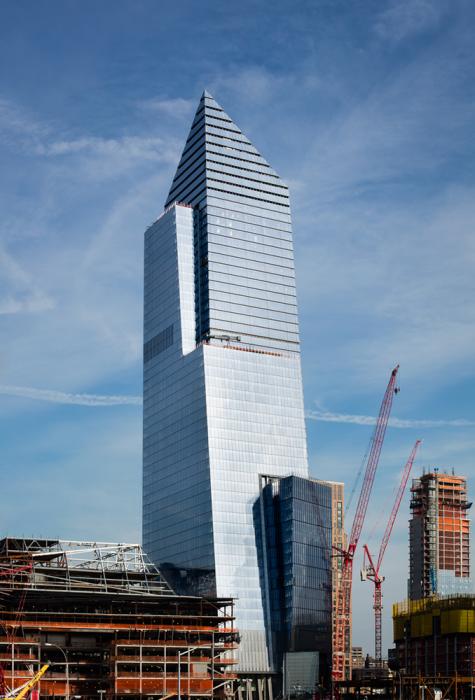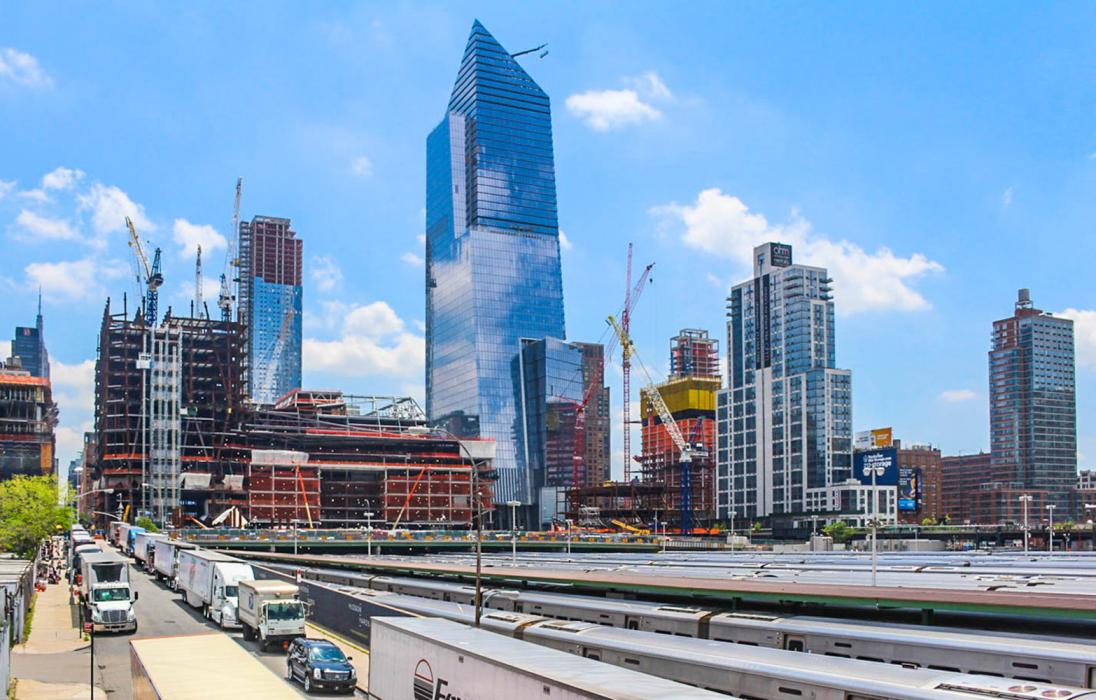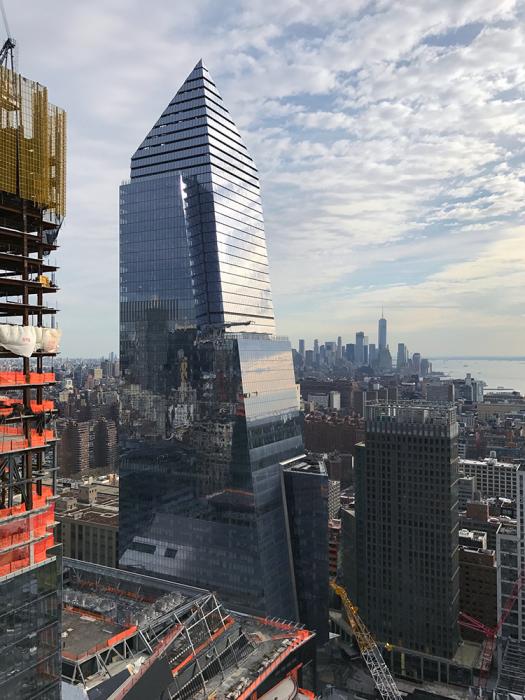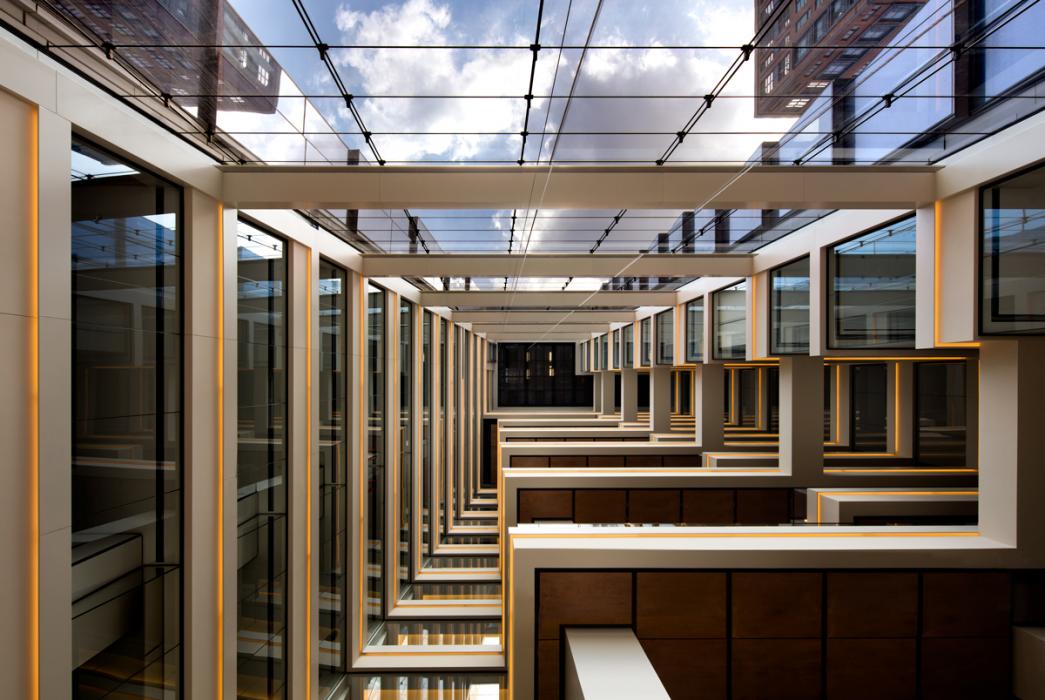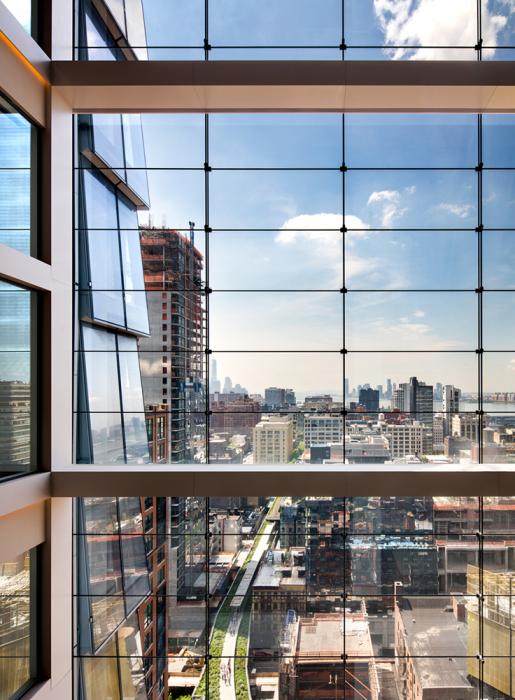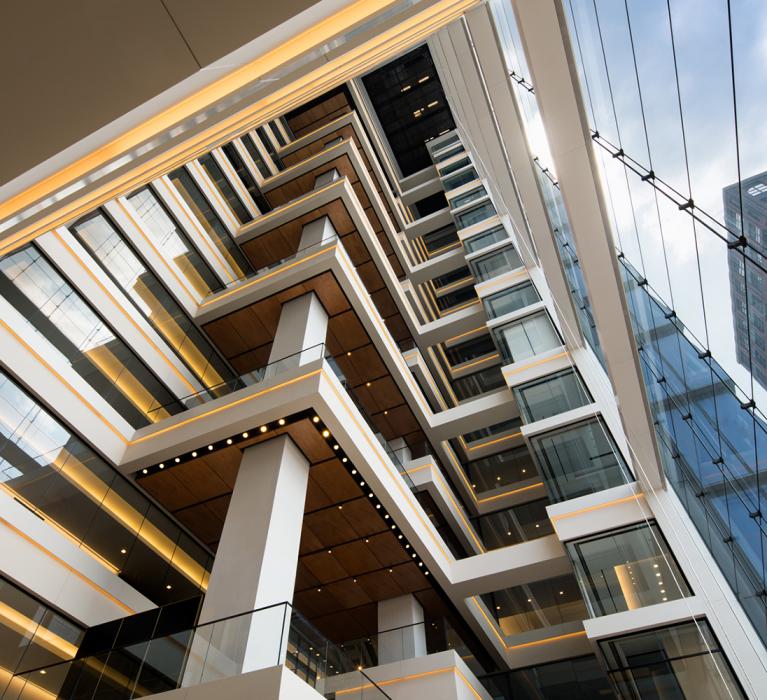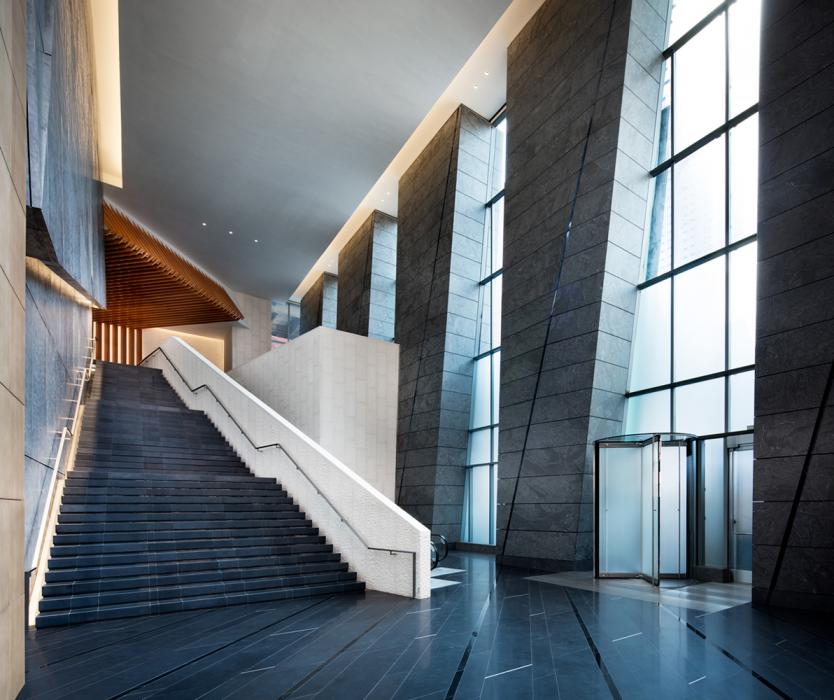 The Challenge
Constructing this 52-story, 2.1-million-square-foot structure using concrete was initially perceived as unfeasible from a cost and design perspective in New York City, but we saw a great opportunity to rise above these challenges and turn concrete into an advantage. The sheer magnitude of the property, its location in relation to the High Line park, the structure's geometrically complex angled design, and the planned 15-story-tall atrium midway up its south side were just a few of the additional challenges to overcome. The tower's lobby design would need to incorporate direct access to the 1930s-era High Line structure by integrating the elevated park into the construction plans and allowing it to seamlessly pass through the new tower.
Here's How
A Concrete Opportunity
Thornton Tomasetti was hired to provide structural and façade consulting for the nearly 900-foot-tall building, which was the first tower constructed as part of the Hudson Yards development. Our experience with concrete on other successful projects around the world told us that there were many advantages to using this material. A concrete core is stiffer than one constructed of steel with similar dimensions, and it allows the building structure to work without the use of outriggers or tuned mass dampers (TMDs). This can lead to monetary and valuable space savings. The floor framing is shallower than composite steel and a metal deck system, and the ceiling's exposed concrete slabs span roughly 26 feet across the entirety of the floor plate—uninterrupted by post-tensioned beams—creating a loft-like experience for the user and a more open office space for the tenant than would be possible with a steel structure of similar height.
The Atrium
The initial study, which included cable-net and long-span truss systems, aimed to understand the structural implications involved in building a multi-story atrium. The studies led to a one-way vertical cable system with intermediate beams supporting laminated glass panels through glass fittings. The stunning 4,000-square-foot atrium was topped off with a wall of windows spanning 15 stories.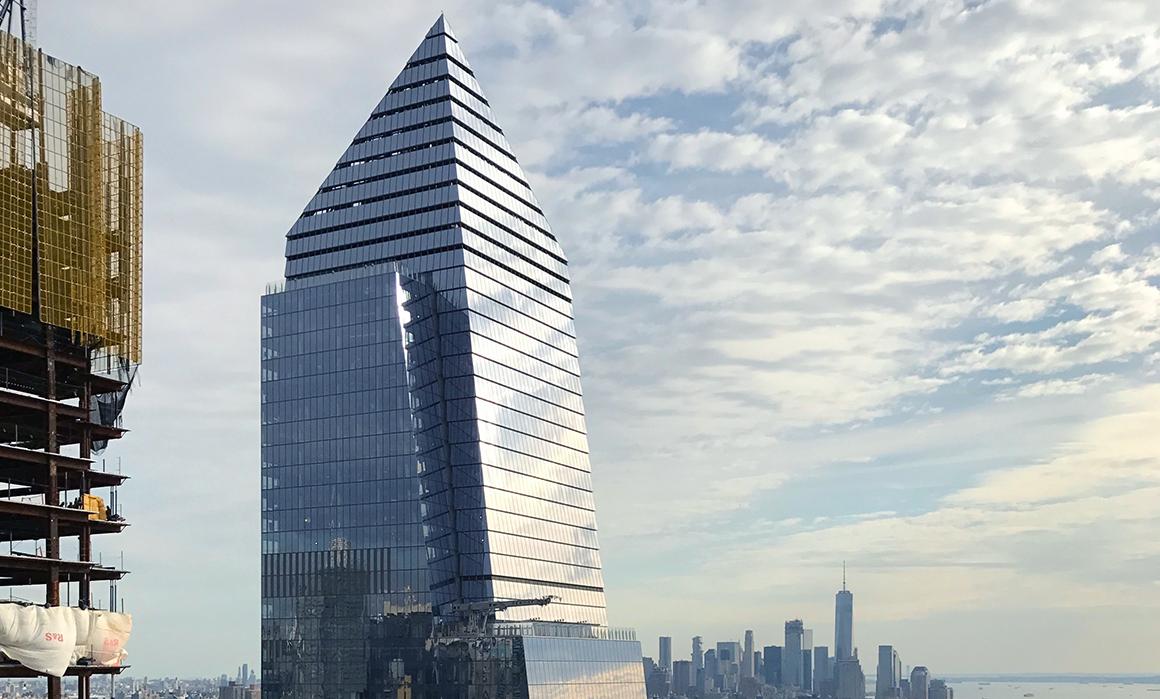 Geoff Butler photo
Hudson Yards Construction: 2012-2017
Results
One of the first concrete office buildings in New York City, 10 Hudson Yards also has the distinction of achieving LEED-Platinum status. The tower consists of a high-strength reinforced concrete frame with post-tensioned beams and filigree slabs to accommodate open office spans. With a gleaming, continuously sloping facade and steel crown, concrete construction in no way sacrificed on the tower's style. Upon completion, world-class companies such as L'Oreal USA, Tapestry, Boston Consulting Group and SAP have made the building their new home.