A mixed-use development located within San Francisco's Mission Bay South neighborhood consisting of two residential buildings and a hotel.
Lead Contact
Project Details
Project Partners
Arquitectonica
Owner
Strada Investment Group, CIM Group
Sustainability
GreenPoint Rated Gold equivalency
Number of Stories
16 and 6
Number of Units/Apartments
350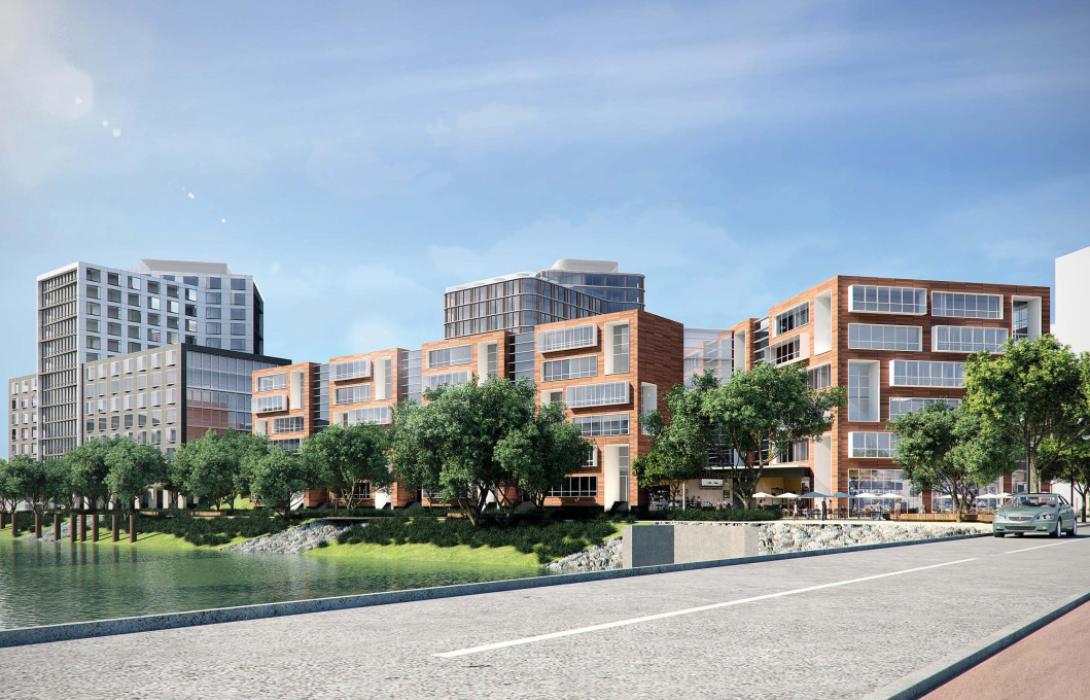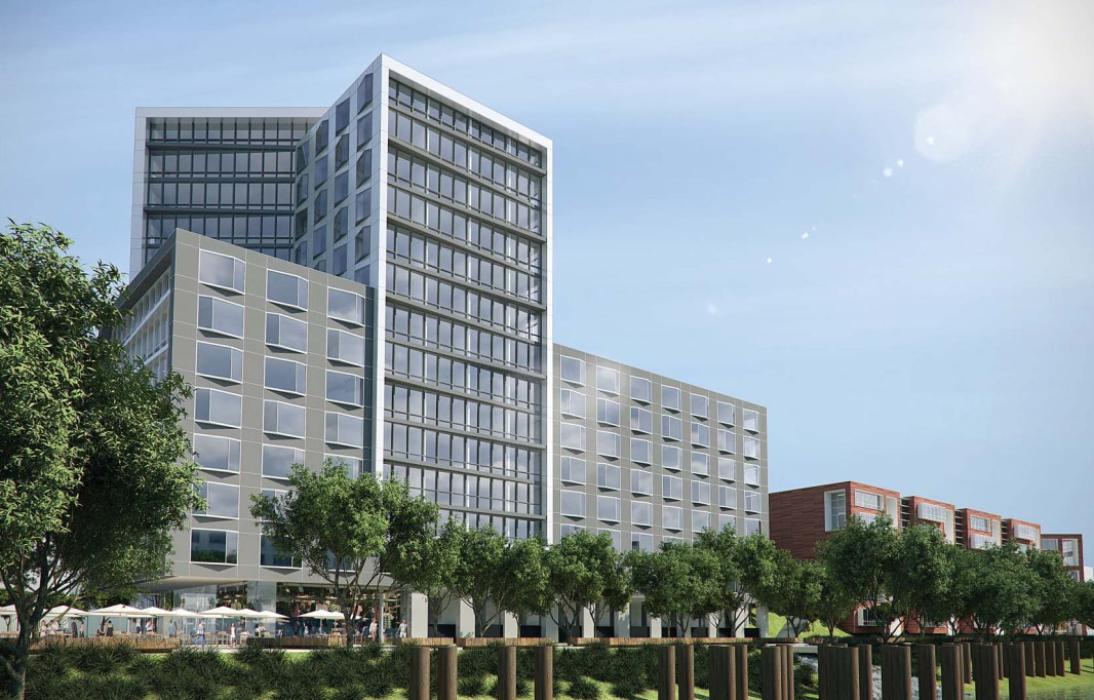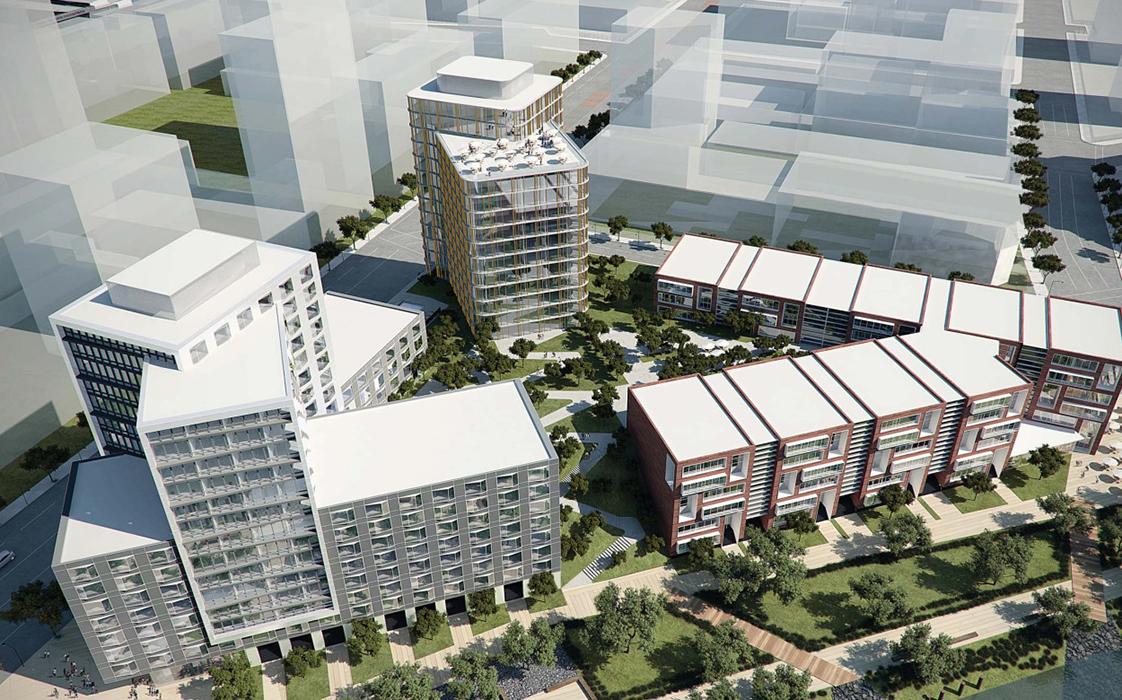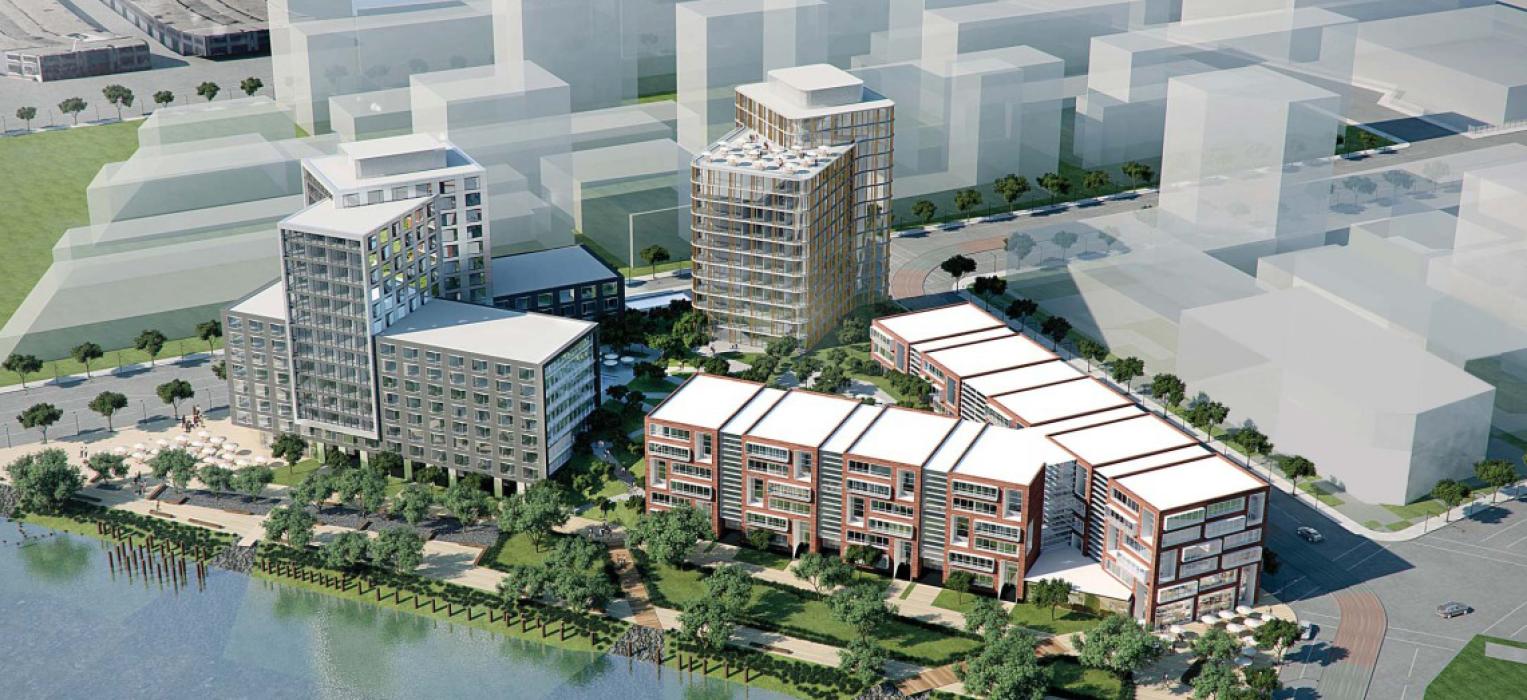 overview
One Mission Bay is a mixed-use development located within San Francisco's Mission Bay South neighborhood. The property consists of two residential buildings and a hotel set on a 2.73-acre triangular site.
A mid-rise tower and low-rise building sit atop a podium, and each has a unique exterior expression. The glassy tower (R1) features orthogonal prisms that intersect at varying heights, while the low-rise structure (R2) is clad in warm terra-cotta tones. A park set at the middle of the block provides an urban respite.
We provided structural design and sustainability consulting services to Arquitectonica for the project, which includes 16,000 square feet of retail, a business center, fitness center, resident lounges and community prep kitchen, as well as parking for 400 vehicles.
highlights
Building R1 is Type I construction with a maximum height of 160 feet and includes 200 condominiums. Lateral stability was provided by a center core, and special concrete shear walls provide stability for the expanded floor plate below level 10. Post-tensioned slabs minimize floor thickness and are supported by concrete gravity columns.
Building R2 is Type III construction with a maximum height of 65 feet and includes 150 apartment units. R2's lateral stability is provided via a wood shear wall system.
As part of a cost-benefit study, we examined the level of seismic shear force associated with a variety of site soil improvements. The results led to improvements that reduced core wall thickness, core wall reinforcing and foundation piling.
Providing further savings to the project, columns were stacked throughout the parking, low-rise and mid-rise tower. The stacked columns negated the need for transfer beams thereby eliminating the cost of beams and expenses associated with increasing floor height to accommodate them.
We served as the Green Building Compliance Professional of Record and provided GreenPoint Rated consulting services for San Francisco Green Building Code compliance. The project delivers significant energy and indoor water savings, two issues that are especially important in California.