Prudential Center can accommodate 16,000 spectators, host a variety of events and is a key component of Newark's downtown redevelopment. 
Lead Contact
Project Details
Project Partners
Populous & Morris Adjmi
Owner
NHL New Jersey Devils and the Newark Housing Authority
Location
Newark, New Jersey
Teams/League
New Jersey Devils - NHL
Project Awards
ACEC-NY, Platinum Award for Structural Systems, 2008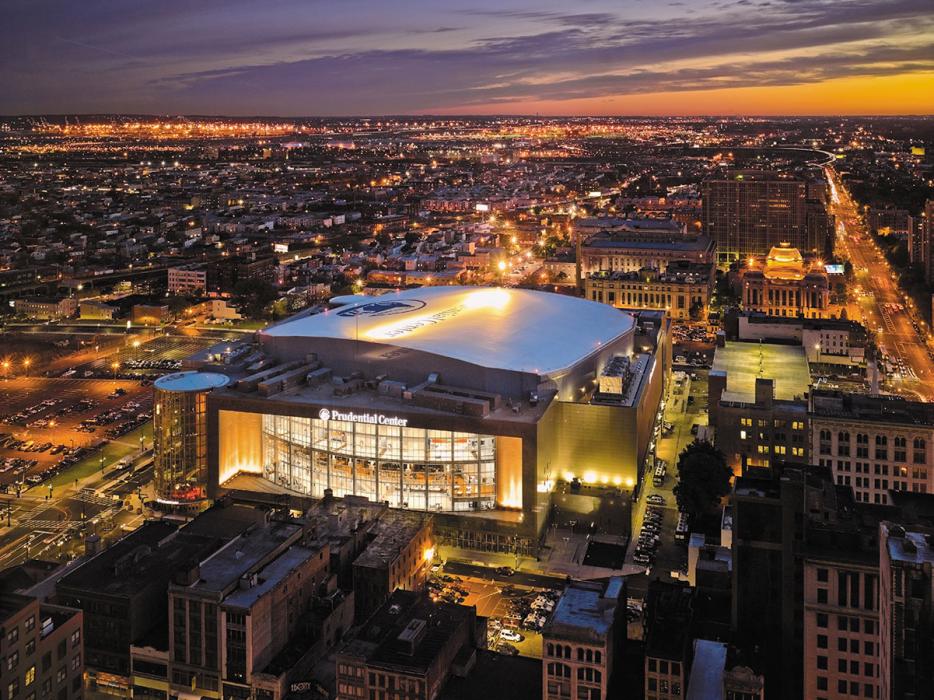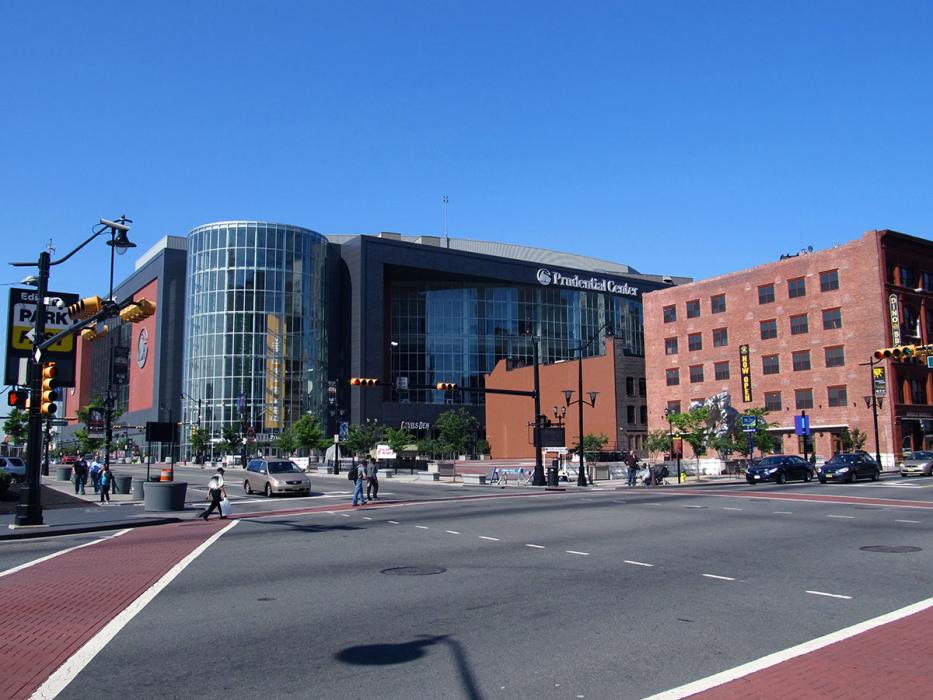 Overview
Prudential Center, home to the NHL's New Jersey Devils and Seton Hall University's men's basketball teams, is a 16,000+ seat arena that can host a variety of events and is a key component of Newark's downtown redevelopment. At the time of its opening, the arena was the first major indoor professional sports and entertainment venue to be completed in the metropolitan New Jersey/New York area in 25 years.
We provided structural design and construction support services to Populous & Morris Adjmi for the arena, which opened in time for the 2007-2008 NHL season.
Highlights
Design on the arena started in 2004 and involved several engineering challenges. To the west of a very tight urban site, adjacent structures included a historic church, a rail station and two low-rise buildings; on the other three sides roads were underlain by a vital grid of underground utilities that had to remain operable during construction.
The site was on loose fill, therefore the soil had to be dynamically compacted to acceptable bearing values so that a shallow foundation system could be utilized that was much more economical than a deep pile foundation system.
The long-span roof over the main area bowl (approximately 420 feet long) was designed efficiently with respect to steel tonnage, erectability as well as functionality, keeping sight lines, the hung catwalks and the press box free of any obstructions. Two prominent glass and steel cylindrical structures, 110 feet tall and 70 feet in diameter, are featured on the arena's main entry. They were designed without any bracing to create the open atrium look and thus rely on a series of ring frames for stiffness and strength.
East-west roof lateral loads were resisted by braced frames at the east end of each truss down to the upper deck rakers. Each truss essentially collected the lateral load tributary to it and transferred it through the truss bearing into a braced frame. This reduced the demand on the diaphragm bracing in this direction. 
The fast-track construction schedule, in combination with existing local market conditions, were the main reasons that an all-steel scheme was chosen as the most suitable for the arena's structure.