Tammany Hall's renovation features a new six-story structure - built within the existing façade - and a new steel-and-glass grid shell domed roof.
Lead Contact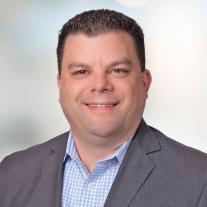 Project Details
Project Partners
BKSK Architects
Owner
Reading International
Location
New York, New York
Project Awards
Society of American Registered Architects, National Design Award, 2021
ENR New York, Best Project: Renovation, 2020
ENR New York, Best Project: Restoration & Safety, 2020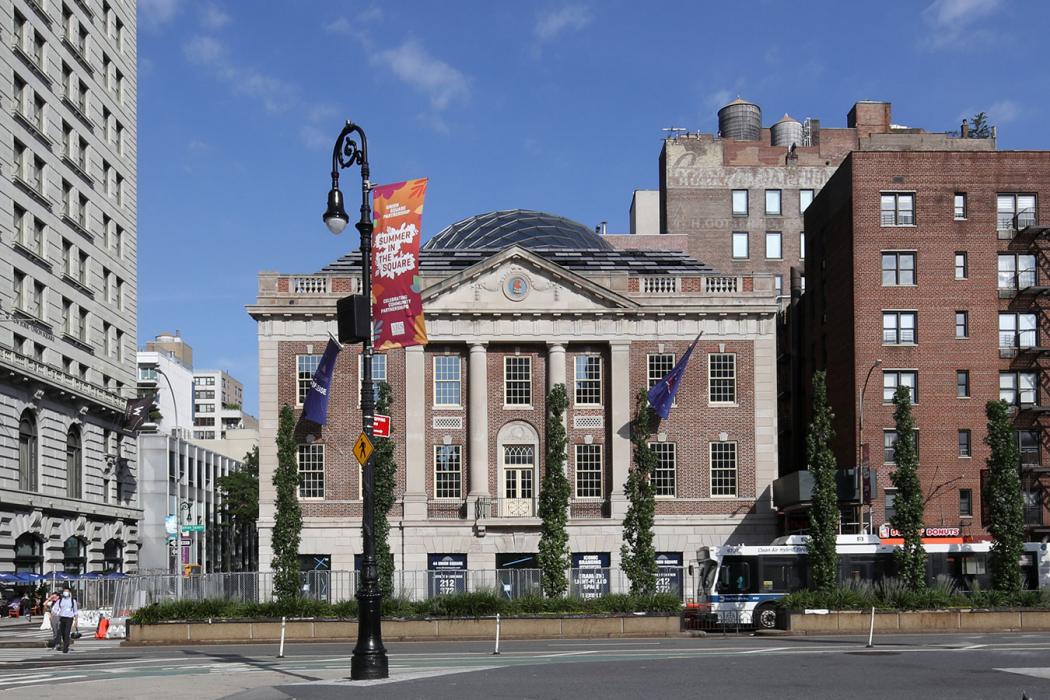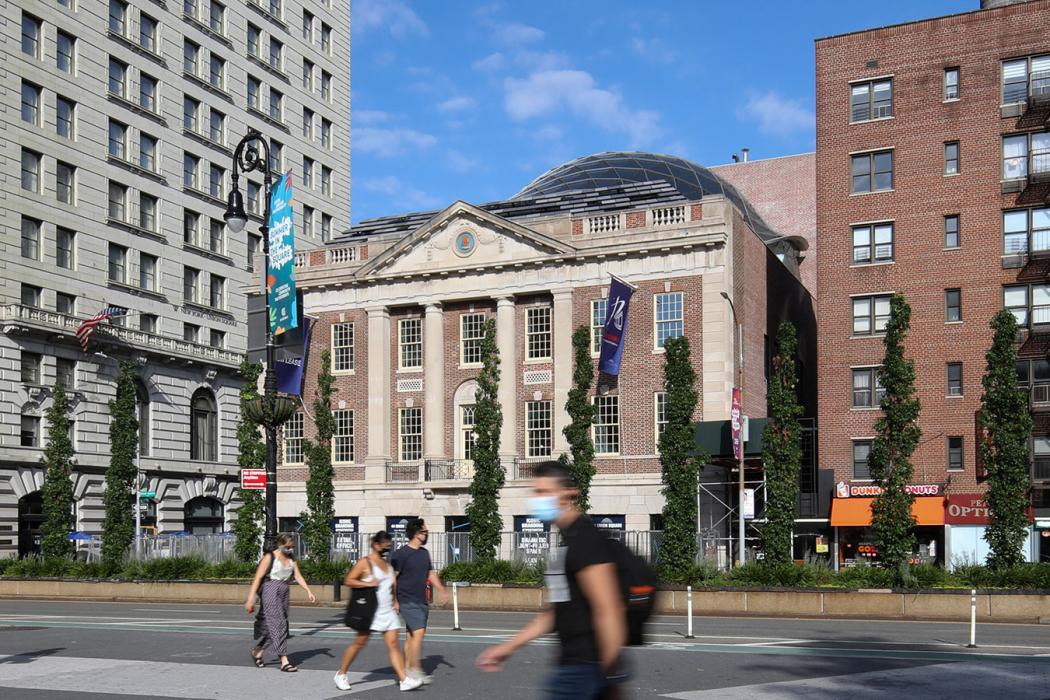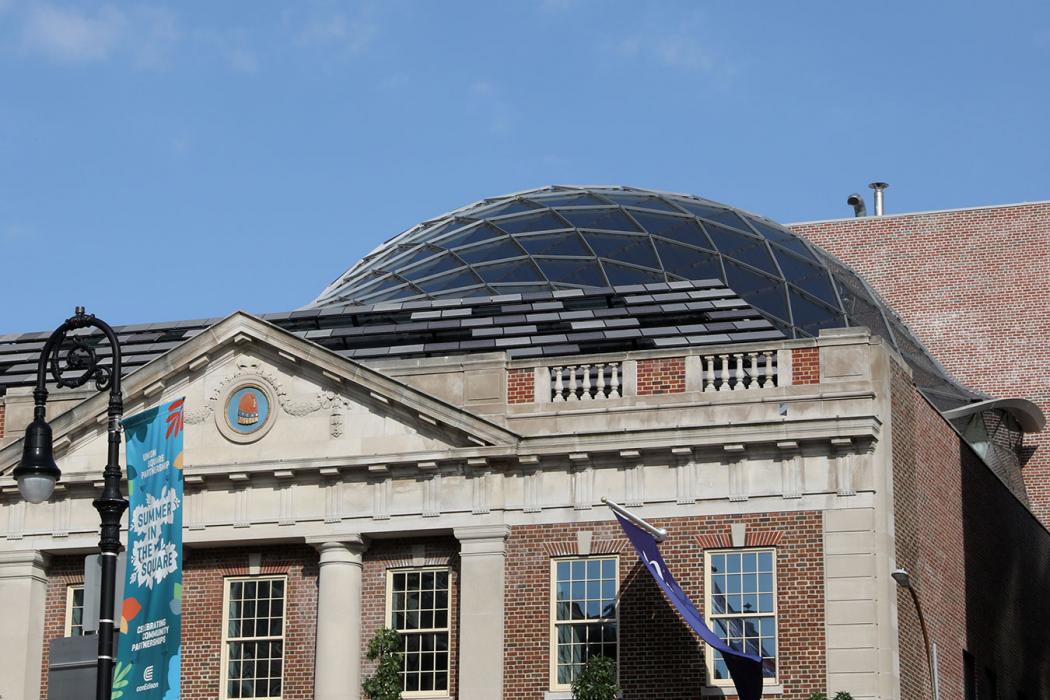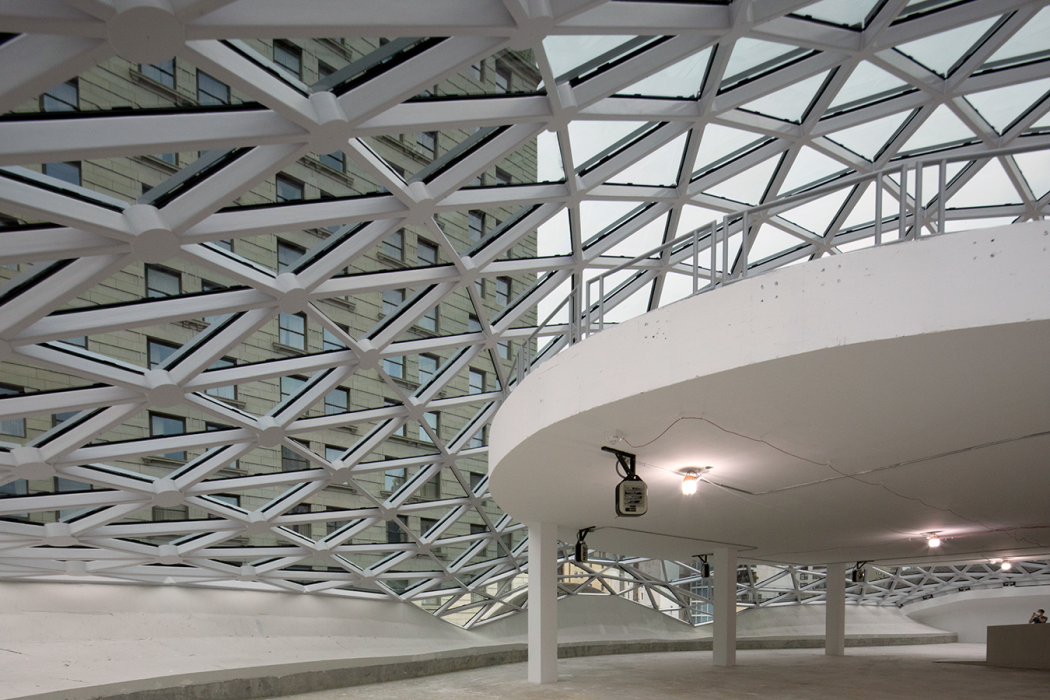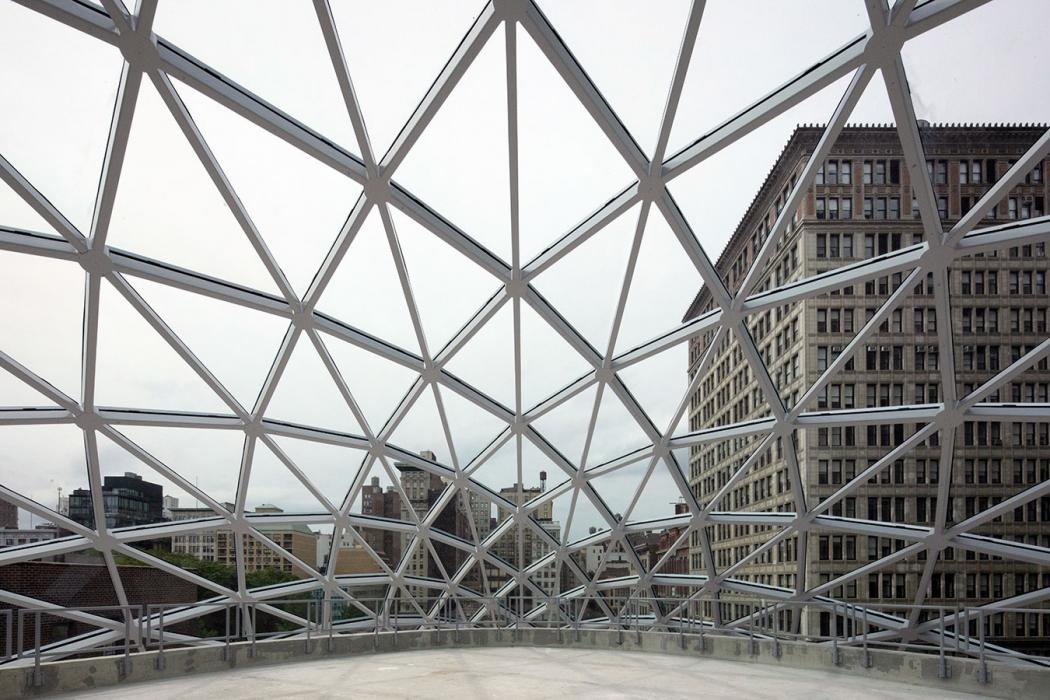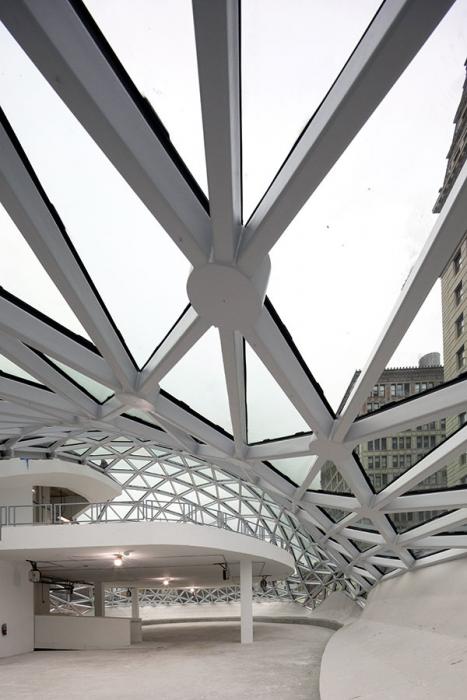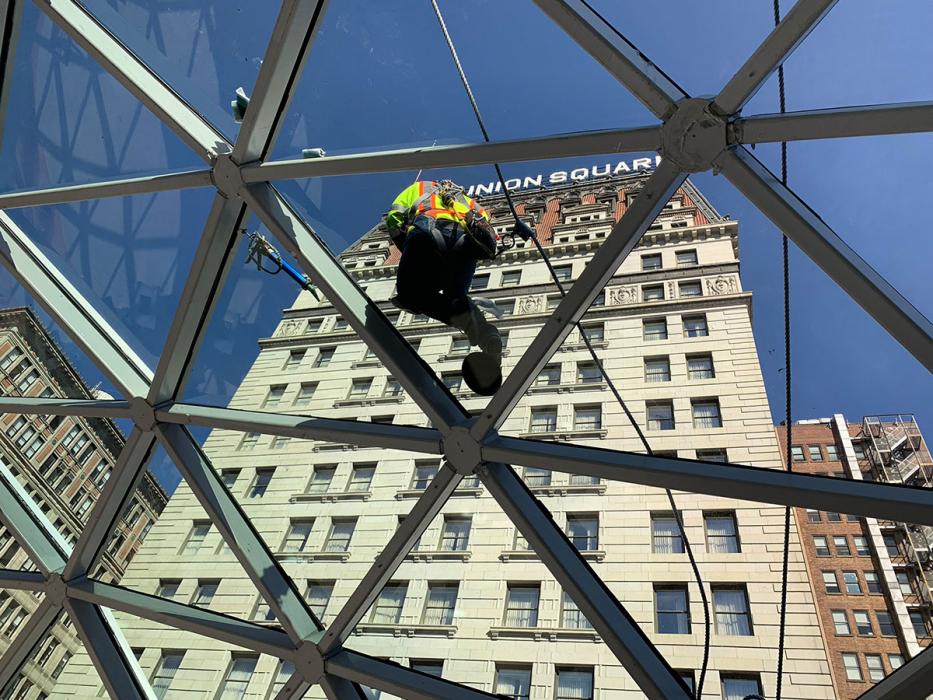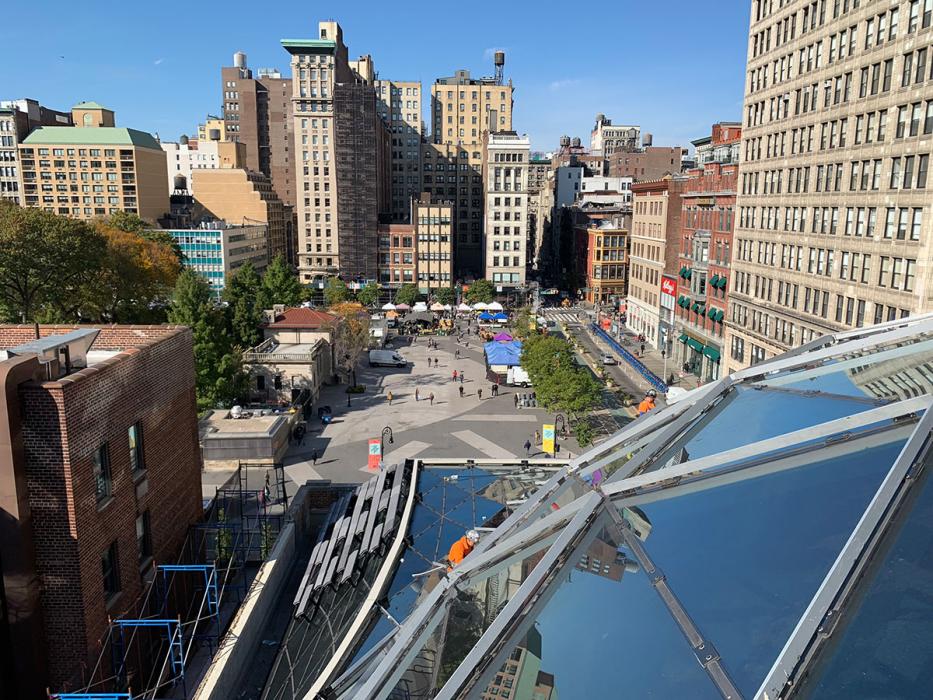 Overview
Constructed in 1927, 44 Union Square in Manhattan - the former headquarters of Tammany Hall - consisted of a three-story building using a steel-framed system with a brick non-loadbearing façade. The building is designated as landmarked by the New York City Landmarks Preservation Commission.
We provided structural design and renewal services to BKSK Architects for the renovation and reuse of the historic building, which now includes three floors of retail and four floors of office space.
---
This is a gift to the city...masterful.
Highlights
The renovation consisted of a complete removal of the building structure, with only the foundation walls and the two landmarked façades remaining.
The new six-story structure, built within the existing façade, consists of a concrete-framed floor system and concrete shear wall lateral system. The façade is braced to the new structure.
The new roof consists of a steel-and-glass grid shell dome supported by the new fourth floor structure.
The fifth and sixth stories step back to smaller floor areas, allowing the upper stories to be covered by the dome.