News
Back to the Great Indoors
July 06, 2021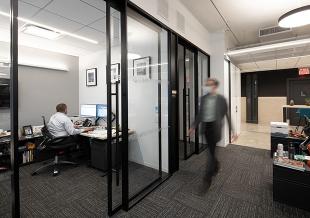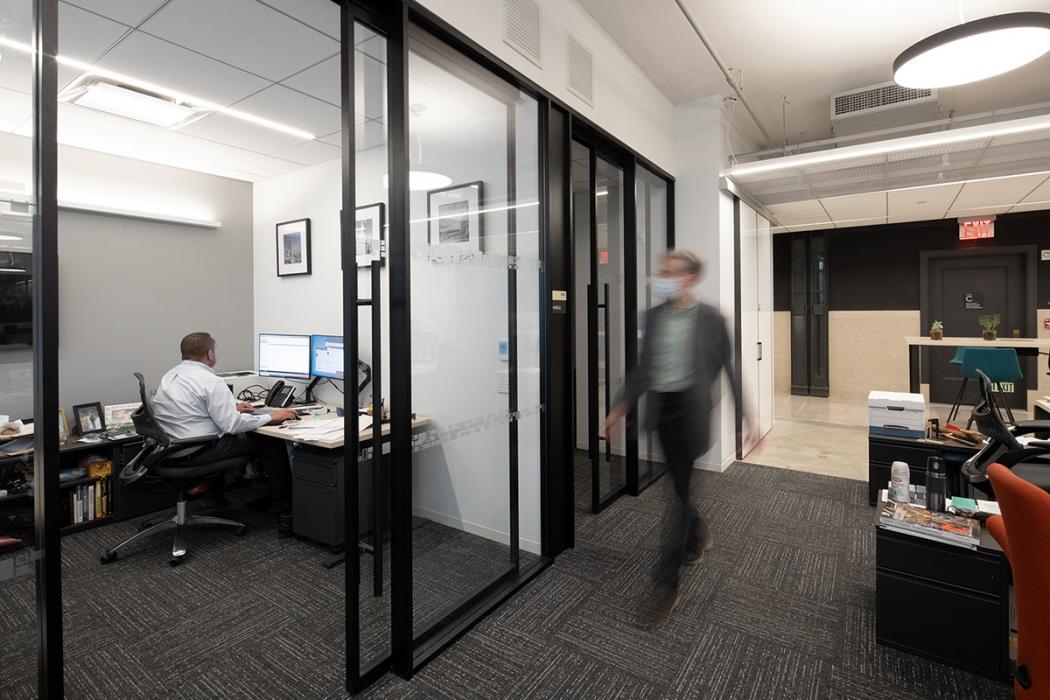 When Thornton Tomasetti decided in 2019 to relocate our corporate headquarters to Lower Manhattan, we knew that we wanted to create a workplace that promoted the well-being of our staff. But as the buildout progressed and the COVID-19 pandemic began to take hold, we quickly realized that we would have to address some complex—and unprecedented—challenges. As we start transitioning back to the office, how do we protect the overall health and safety of our teams and visitors? And how do we position ourselves to be more resilient to future health crises? Part of the answer to both was the International WELL Building Institute's WELL Health-Safety Rating.
Earlier this spring, our office at 120 Broadway became part of the growing number of spaces to carry the WELL Health-Safety seal. Developed by the International WELL Building Institute with guidance from a task force composed of more than 600 public health experts and other professionals, the WELL Health-Safety Rating is a framework for facilities to adopt operational and maintenance protocols that support the health and safety of occupants.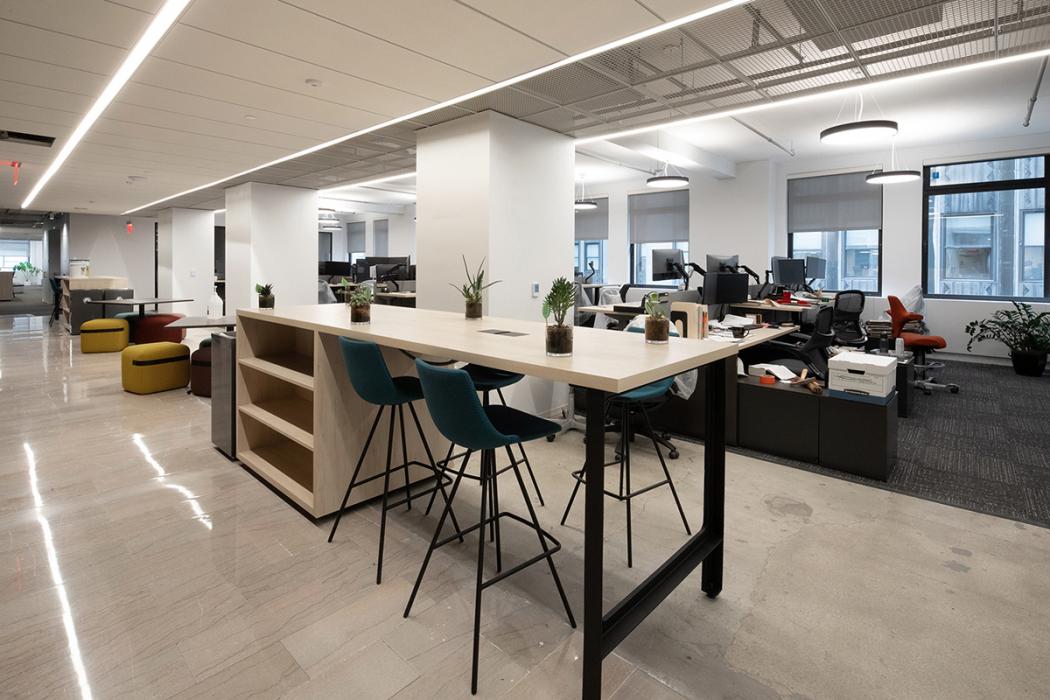 To earn this rating, a building or space must incorporate 15 out of a possible 22 strategies in such areas as cleaning and sanitation, air and water quality management, health services resources, stakeholder engagement and communications, emergency preparedness and innovation. Green Business Certification Inc. (GBCI), the organization that administers the LEED certification process, provides independent management of the rating application.
The WELL Health-Safety Rating offers flexibility so that a plan can be customized to a particular type of facility and the needs and requirements of an organization. Our path to certification included several strategies across the core areas. Among them are:
conducting a surface contact assessment to analyze high-touch surfaces and determining a plan for reducing the frequency of contact and disinfecting commonly touched surfaces
implementing design and policy strategies to minimize contact with contaminated respiratory particles
conducting a risk assessment and developing a plan for addressing natural, human-caused, technological and health-related emergencies
creating a communications strategy and a business continuity plan to facilitate resilience during an emergency and the recovery after.
assessing a variety of MEP-related items and conducting an inventory of air filters and other treatment devices to ensure proper maintenance.
We also were able to earn an innovation credit through the development of our Healthy Reentry health monitoring and contract tracing tool. Developed by our CORE studio, the web-based, open-source solution enables employees to record their health status before returning to the workplace in a way that protects their privacy.
Over the past decade, Thornton Tomasetti has been leading by example, in that we are committed to ensuring that our workspaces are healthy and sustainable. Many of our locations are registered or certified with a green building certification program, such as LEED and the Living Building Challenge Materials petal. We are also targeting LEED v4.1 Gold for Commercial Interiors for our 102,440-square-foot headquarters. While the WELL Health-Safety Rating and LEED systems are quite different, there are some synergies between the two. For instance, the measures we employed for improving indoor air quality for LEED also supported our pursuit of the WELL Health-Safety Rating.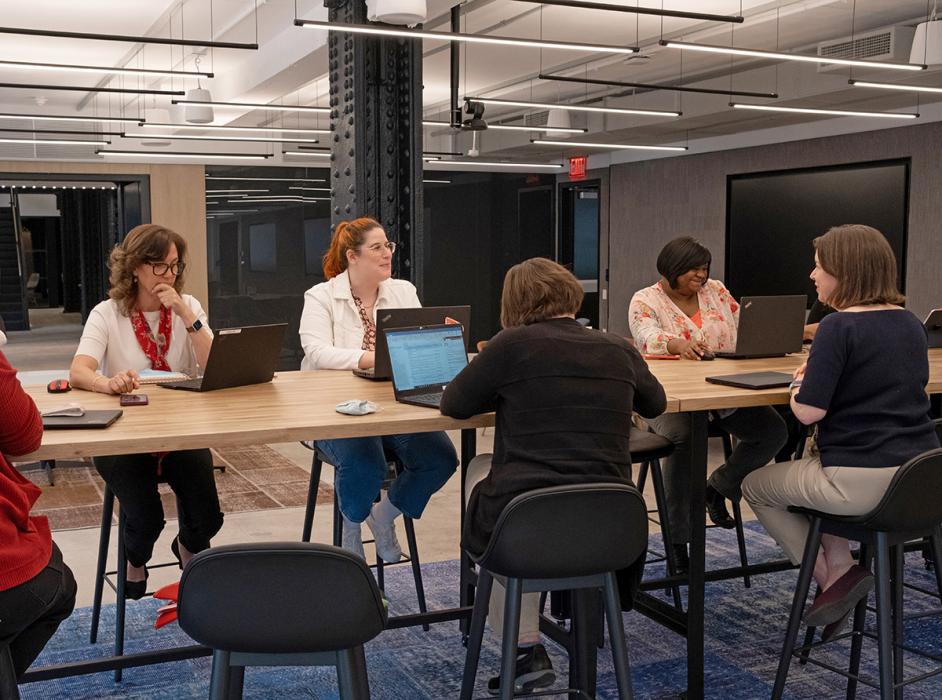 Our effort to earn the WELL Health-Safety Rating was led by our Sustainability team and marked the first health-safety rating project for our WELL-accredited professionals. While there is always a learning curve with a new rating system, our primary challenge was understanding the unique needs and requirements of our facility and staff and finding the appropriate solutions. We also collaborated with the building's owner, Silverstein Properties, during fit out on measures that related to the building.
Our New York headquarters isn't the only Thornton Tomasetti location to carry the WELL Health-Safety seal. The building in which our Philadelphia office is located also recently received certification.
With New York City starting to reopen, more of our staff are returning to the office. By pursuing the WELL Health-Safety Rating for our headquarters, our colleagues can get back to their desks; and our clients and trusted partners can visit our new home knowing that their well-being has—and always will be—a priority.