News
2020 Green Offices Update
May 09, 2021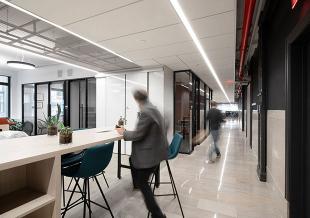 Thornton Tomasetti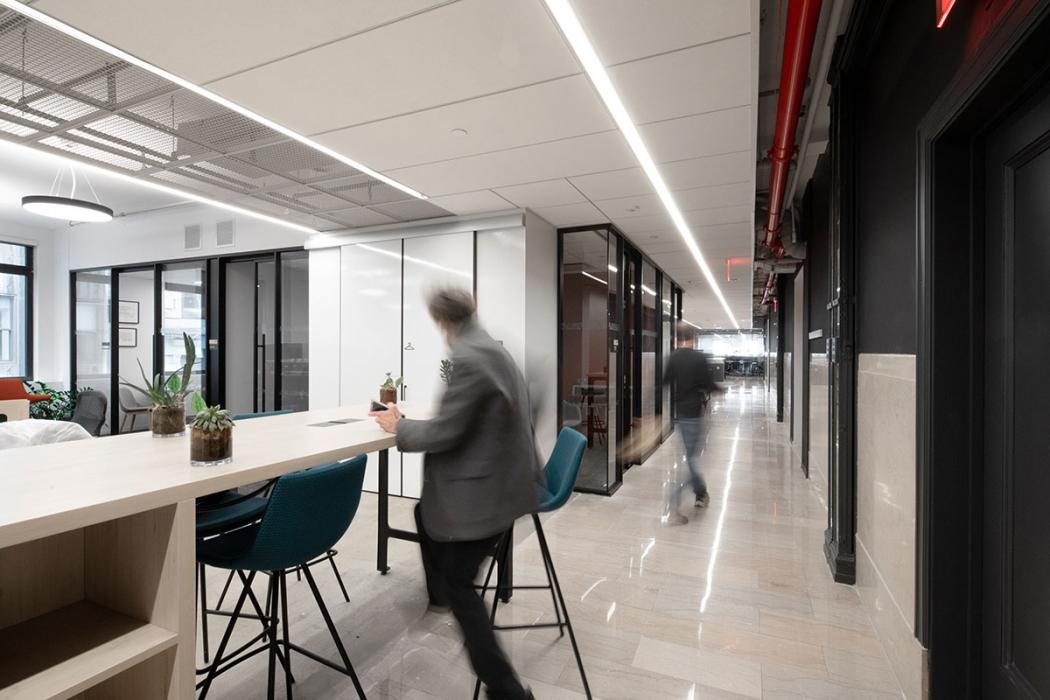 By applying sustainable design strategies to our new offices and renovations, and through our efforts to increase energy efficiency in our existing offices, we're taking incremental steps toward meeting our goal to achieve climate-neutral business operations by 2030. Our sustainable office fit-out policy guides our new office and renovation projects to achieve best practices for green and healthy design.
Eleven of our office projects have received a green building certification or are registered for certification. These offices include Chicago (two projects: the original space, and later an expansion), Denver (former location), Philadelphia, Kansas City, Los Angeles, Washington, D.C., San Francisco, and Fort Lauderdale. Soon, we expect to earn our first Living Building Challenge (LBC) materials petal for our new Denver office and the LEED certification of our new headquarters in New York (see below).
Our 67 green champions work within their offices to meet energy-efficiency and emissions-reduction goals and to achieve other sustainability objectives, both environmental and social. These local corporate-responsibility advocates receive grants to support their work. In 2020, we provided $37,000 for 12 programs, including in-office composting, a corporate membership to a meditation and mindfulness app, and COVID-19 safety enhancements like touchless faucets and air purifiers. Since the program's inception in 2013, the firm has awarded a total of $237,000 in grants.
---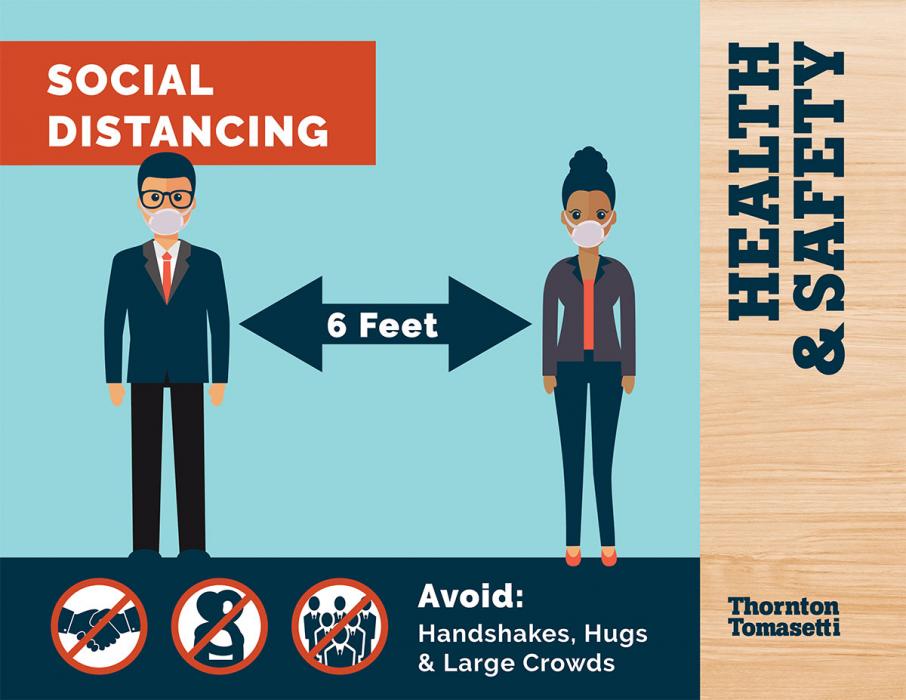 Performing WELL on Broadway
Early in 2021, staff moved into our new corporate headquarters at 120 Broadway in New York City. Creating a sustainable office space was a top priority when we began planning. Then the pandemic hit and revealed the need to do more to ensure a healthy, resilient environment for our people.
Enter the International WELL Building Institute (IWBI) and its new WELL Health-Safety Rating, which calls for operational policies and protocols that reduce transmission of COVID-19 and other infectious diseases. The program includes annual reviews to ensure these measures are properly carried out.
Our sustainability practitioners, office operations team and office leaders worked together during the build-out to incorporate features that support occupant health in six core areas recommended by IWBI:
Cleaning and sanitization procedures
Emergency preparedness programs
Health service resources
Air- and water-quality management
Stakeholder engagement and communication
Innovation
How does that play out in the real world? Here are just a few of the many steps we took to help keep our employees and visitors healthy:
Conducted a surface-contact assessment to identify high-touch surfaces and inform cleaning and disinfecting protocols
Performed a risk assessment and developed an emergency management plan for natural, human-caused, technological and health-related emergencies
Placed first aid kits and automated external defibrillators throughout the space
Installed MERV-13 (ISO 16890 ePM1) filters in the air-handling units serving our space
Reevaluated existing polices to develop flexible reentry options, which included the development and use of our Healthy Reentry app
We're also seeking LEED certification for the new space, which is more than just a great place for our employees to work. It's also a demonstration of our commitment to sustainability and the well-being of our staff – and a dynamic example of the project certification services we offer our clients.
2020 Carbon Footprint Update
May 09, 2021
One of our first sustainable operations goals, set in 2014, was to achieve carbon-neutral business operations by 2030.