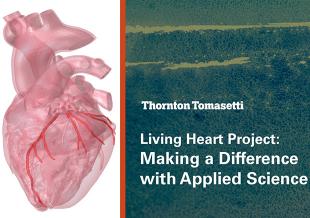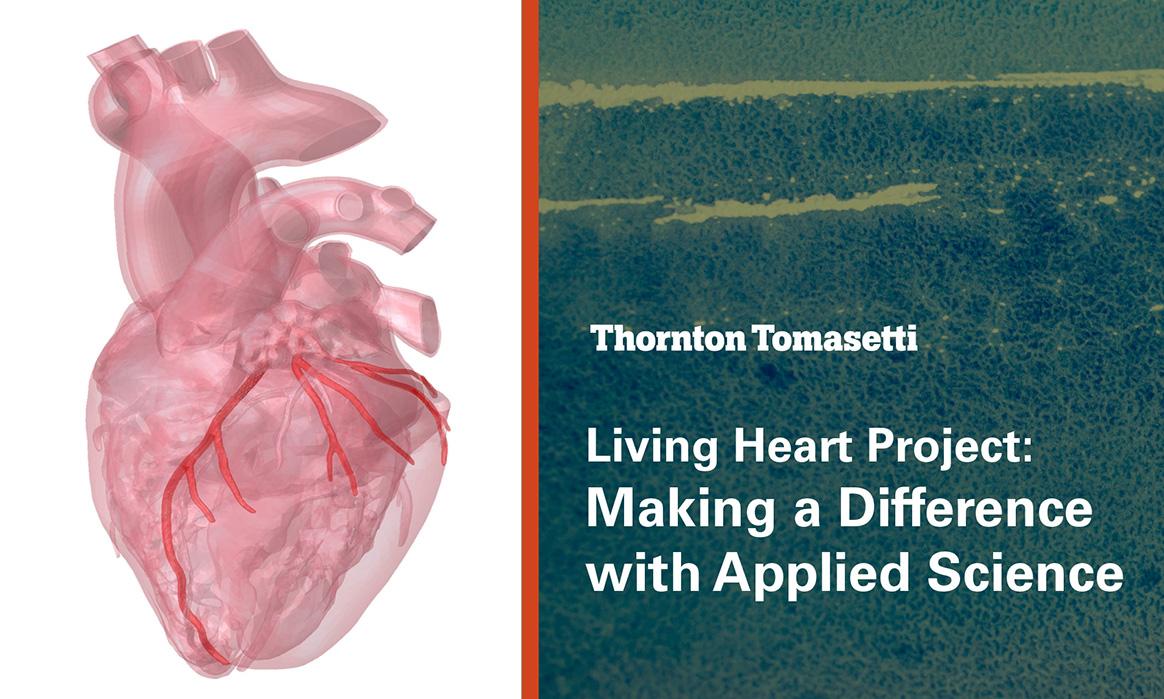 Living Heart Project
In the heart of Silicon Valley, a team from our Applied Science practice is crossing disciplinary boundaries, applying their engineering expertise to aid in the advancement of medical science. Imagine if scientists and researchers could use computers to model the human heart in the same way we model buildings. Now imagine using such a model to understand how weaknesses (corresponding to diseases) affect the functioning of the heart, and to identify ways of improving its performance. This notion isn't science fiction; it's the reality of the Living Heart Project. The project – an ambitious undertaking aimed at developing a realistic computer model of the human heart – was initiated by Dassault Systèmes and involves more than 150 organizations, including Thornton Tomasetti.
Our Role
Thornton Tomasetti continually examines the model's material properties, structural characteristics and pressure-volume variations to determine whether it functions like a real heart. Our team has implemented several technical improvements to the generic model to make the computer simulations more realistic. We are also helping develop methods of adjusting the generic model so that its properties can be tailored to individual patients. "Creating an accurate model of the heart will allow us to devise new solutions and treatments for medical problems affecting this critical organ," said Mahesh Kailasam, an associate principal in our Applied Science practice.
Engineering the Heart
While Mahesh is not a heart specialist, he and the Thornton Tomasetti team collaborate with cardiology experts to apply their engineering know-how to living systems. Like systems of the body working together to keep us alive, the many engineering and medical disciplines brought together by the Living Heart Project are helping achieve its goals. For engineers, gaining a deeper understanding of the heart requires team members with expertise in a variety of fields, including electrical systems, structures, materials and fluids.
Beyond their expertise in universal engineering and applied mechanics principles, our team offers unique skills in computer simulation and artificial intelligence. We are even working on advanced visualization solutions, including bringing model and simulation results into virtual-reality environments. The models of the heart produced by the Living Heart Project will allow for improved clinical decision-making. Doctors have many treatment options for patients, and making life-changing choices is never easy. But with accurate, realistic computer models, health professionals will soon be able to envision the impacts of their choices before trying them on a patient. Now, on the cusp of being able to use the Living Heart to address practical medical issues, the possibilities are endless. In time, we'll be able to expand this work to other bodily organs and systems.