News
Thornton Tomasetti Project is First Winery to Earn Living Building Certification
May 27, 2020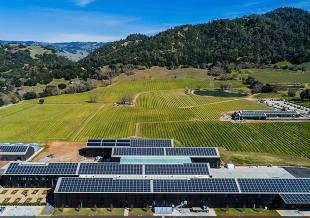 Damion Hamilton photo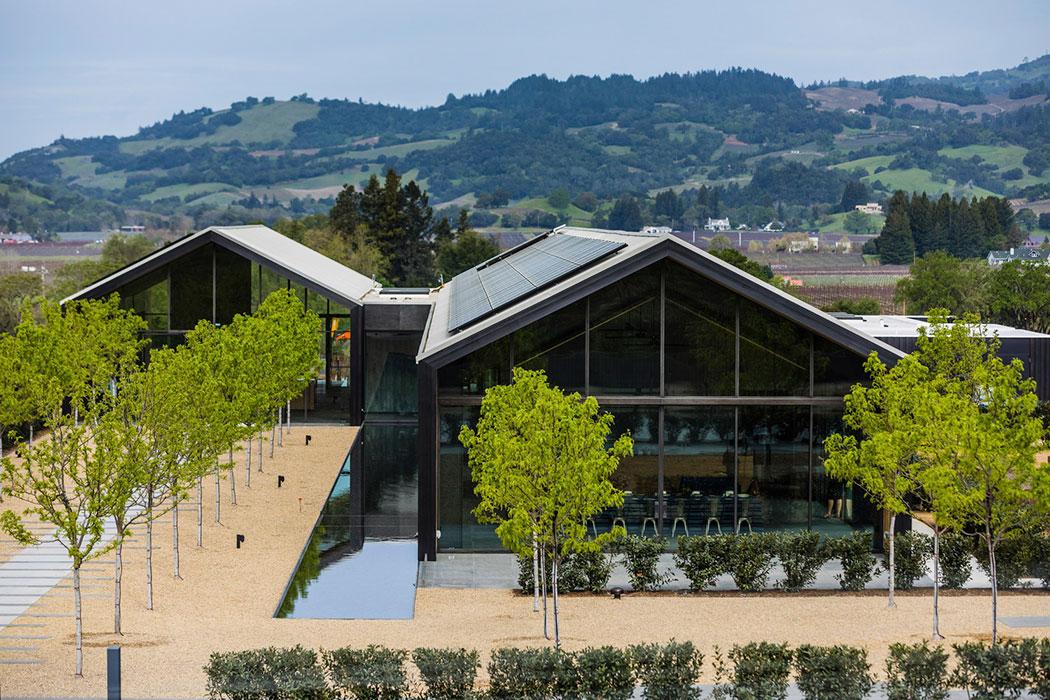 Thornton Tomasetti, the international engineering firm, announces that Silver Oak Alexander Valley in Healdsburg, Calif. has become the first winery and one of just 25 buildings in the world to earn the Living Building Challenge (LBC) Sustainability Certification from the International Living Future Institute. Thornton Tomasetti provided sustainability services to Silver Oak for the winery's production and administration facility and tasting room, which were completed in 2018.
The Living Building Challenge is considered to be the world's most rigorous green building standard. It encourages the creation of a regenerative built environment and is based off of actual rather than modeled or anticipated performance. Projects must be operational for at least 12 consecutive months prior to the final audit. Silver Oak was awarded the certification after more than five years of planning and construction.
The 105-acre family-owned winery – dedicated to producing only Cabernet Sauvignon – is the largest building globally to achieve Living Building certification. Silver Oak Alexander Valley, which is also LEED Platinum certified, met the requirements in all seven LBC "petals," or performance areas: site / place, water, energy, health, materials, equity and beauty.
"Thornton Tomasetti is proud to have played a pivotal role in the Living Building certification of Silver Oak Alexander Valley, only the second property in California to achieve this milestone," said Gunnar Hubbard, principal and Sustainability practice leader at Thornton Tomasetti. "This project required unique solutions in order to support the winery's sustainability and business goals, which includes sustainable farming practices and winery innovation. Silver Oak's certification is not only a great achievement, but sets the bar high for other vineyards."
The Silver Oak Alexander Valley project entailed the construction of two buildings – the tasting room, which houses event spaces and offices, and the production and administration building – on a previously developed site. Together, they total more than 100,000 square feet. As a large winery, there is considerable process energy use. The process incorporates at least 1,000 materials, each of which had to be vetted to meet the Red List Imperative to ban the most harmful chemicals. Material needs were very specific due to quality-control requirements in wine production and because the project area, which includes the vineyard, is so large. Thornton Tomasetti carried out a back check review of the energy model, compared against Silver Oak's existing operating facility in Oakville, and assisted with reviewing the ongoing monitoring of energy use.
"The Living Building certification for Silver Oak Alexander Valley is really a testament to the winery's commitment to and leadership for a regenerative future. The certification also exemplifies a true integrative process across all the project's disciplines," said Thornton Tomasetti Associate Abena Darden, who oversaw the project.
About Thornton Tomasetti
Thornton Tomasetti applies engineering and scientific principles to solve the world's challenges – starting with yours. An independent organization of creative thinkers and innovative doers collaborating from offices worldwide, our mission is to bring our clients' ideas to life and, in the process, lay the groundwork for a better, more resilient future. For more information visit www.ThorntonTomasetti.com or connect with us on LinkedIn, Twitter, Instagram, Facebook, Vimeo or YouTube.
Contact
Great Ink Communications - Eric Gerard / Lindsay Church / Francisco Miranda – 212-741-2977
Thornton Tomasetti - James Kent - 917.661.7800