Corporate Responsibility is about recognizing that we can be a major participant in dealing with some of the biggest social issues we face. We're out there, pushing for what needs to be done, rather than just waiting for the call.
Overview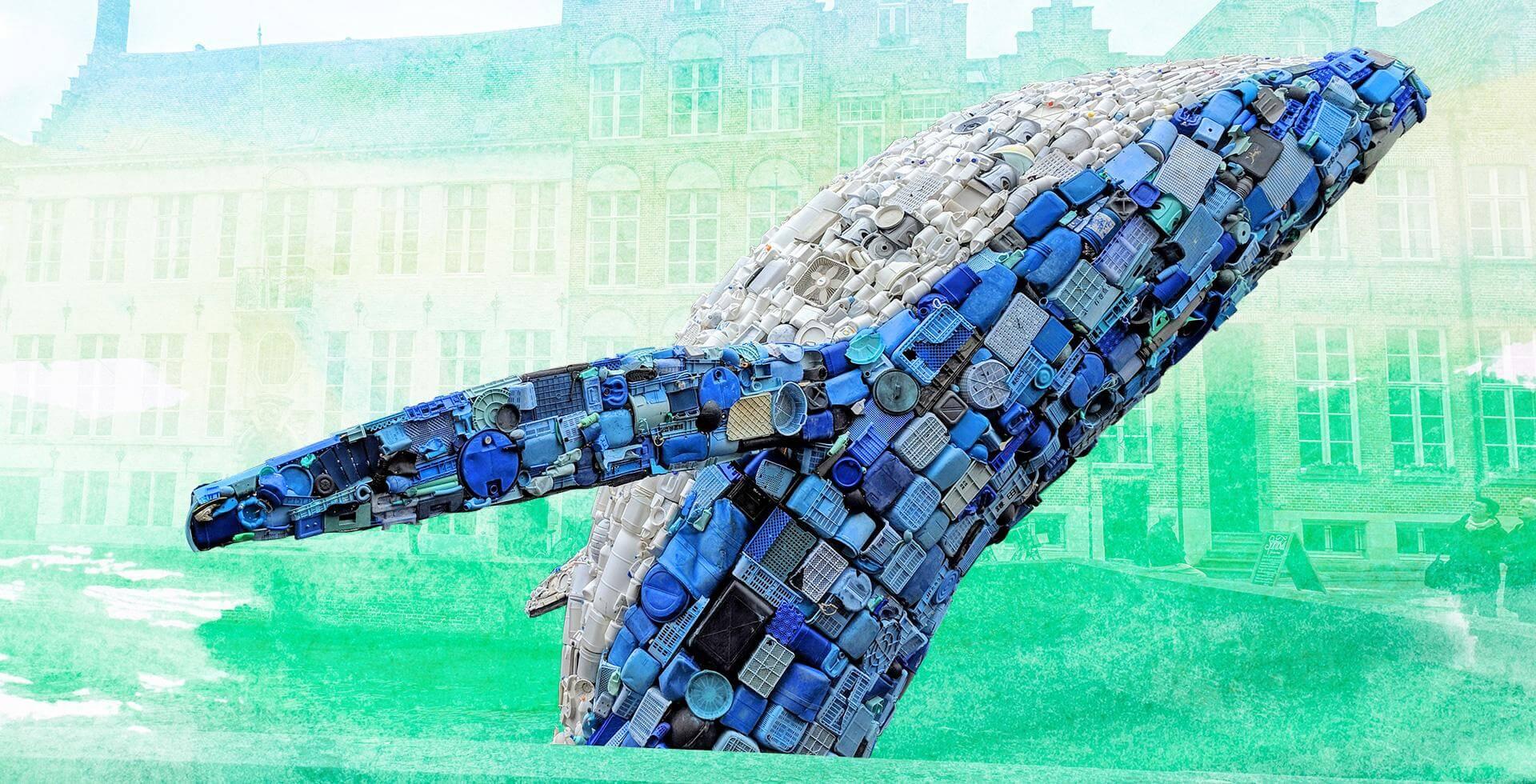 Overview
Welcome to our Corporate Responsibility Reporting online portal. Access our full 2018 report here.
In 2018, as we approached our 70th anniversary, Thornton Tomasetti embarked on a new initiative to ensure the long-term competitiveness of our firm. Under the guidance of Martin Reeves of the Boston Consulting Group (BCG), we established metrics for and began measuring our corporate vitality.
In 2019, to better communicate our broad involvement in pursuing both environmental and social outcomes, we changed the name of our triple-bottom-line approach from "corporate sustainability" to "corporate responsibility."
These developments are not unrelated: corporate responsibility and vitality inform every aspect of everything we do, from business ventures and employment policies to charitable activities.
BCG defines vitality as "a firm's capacity for future growth and reinvention." But there is another, more full-bodied definition that closely aligns with our commitment to corporate responsibility: vitality is "the capacity for the continuation of a meaningful and purposeful existence."
True to our core ideology, we believe that corporate responsibility helps build an enduring, and therefore vital, organization. Our objective, though, is not merely to endure, but to thrive, and in doing so, to help preserve and enrich the world around us – to enjoy a truly meaningful and purposeful existence.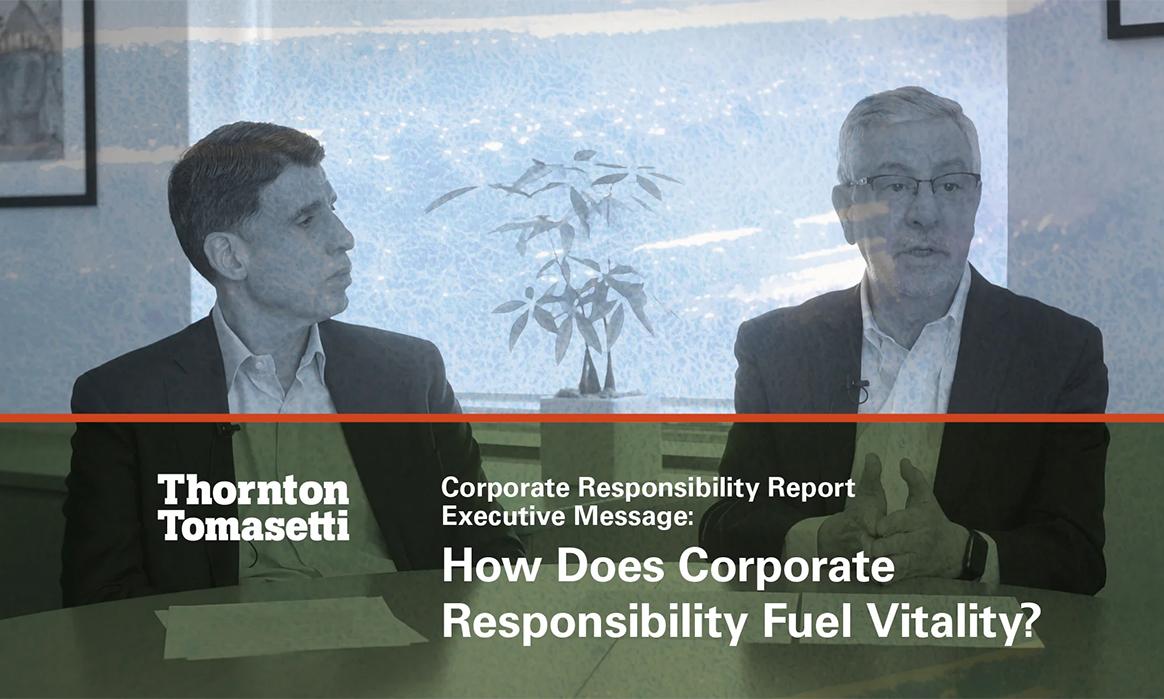 Executive Report
Continuous Improvement
Continuous Improvement
We aim for continuous improvement in Corporate Responsibility and for transparency in our progress towards stated goals. Each year in this web-based corporate responsibility report, we announce our short-term targets for the upcoming year and report on progress on targets and long-range goals. This reporting bolsters our Corporate Responsibility Strategic Plan, identifies areas of positive impact and illuminates where we could do better. In 2018, we came to the end of our three-year targets, and our progress on these targets is shown below.
News & Resources
Corporate Responsibility Three Year Targets
July 01, 2019
To move us towards our goals for corporate responsibility at Thornton Tomasetti, we set three-year targets in early 2016 that we aimed to achieve by the start of 2019. Here, we report on our success towards achieving these targets.
2018 Corporate Responsibility Targets
July 01, 2019
In last year's Corporate Responsibility report, we announced our short-term goals for 2018. These measurable targets bolstered our Corporate Responsibility Strategic Plan and helped move us toward achieving our three-year objectives.
Our Good Work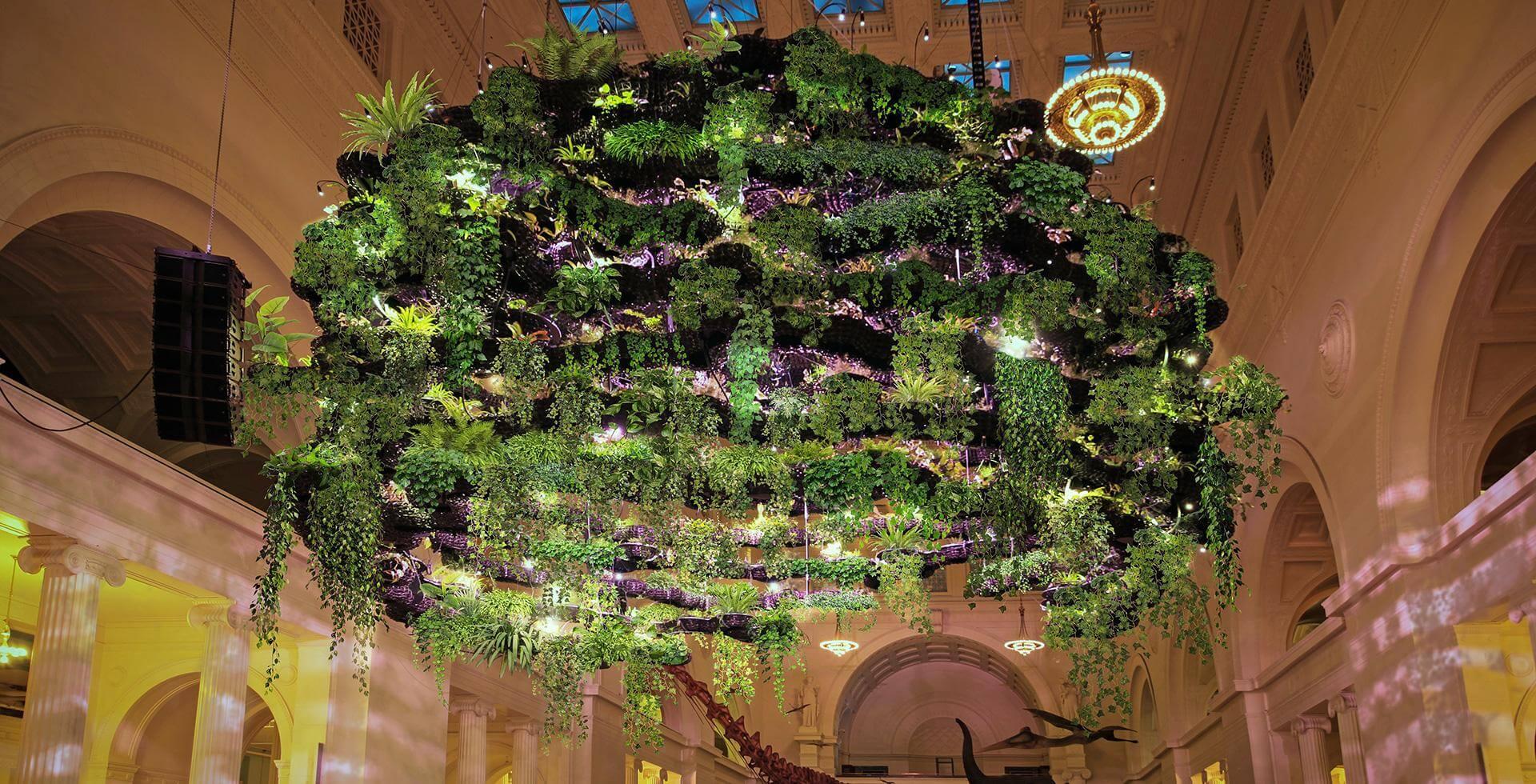 © Daniel Pouzet
Good Work
Our firm's projects have a positive impact on the environment and on social challenges.
Thornton Tomasetti continues to rank among Engineer News-Record's top 20 green design firms. In 2018, we employed 216 green building accredited professionals. Consulting projects in our Sustainability Practice have grown in number over the past five years, amplifying our ecological impact on the built environment. We are an industry leader in understanding and advocating for the reduction of embodied carbon in structures, and we measure embodied carbon as an indicator of our carbon footprint.
We are applying our engineering talent toward solving problems that affect families and communities. This includes applying engineering principles for advances in medical science; designing for resiliency against climate change and other risks; and engineering structures that help solve local and regional social problems.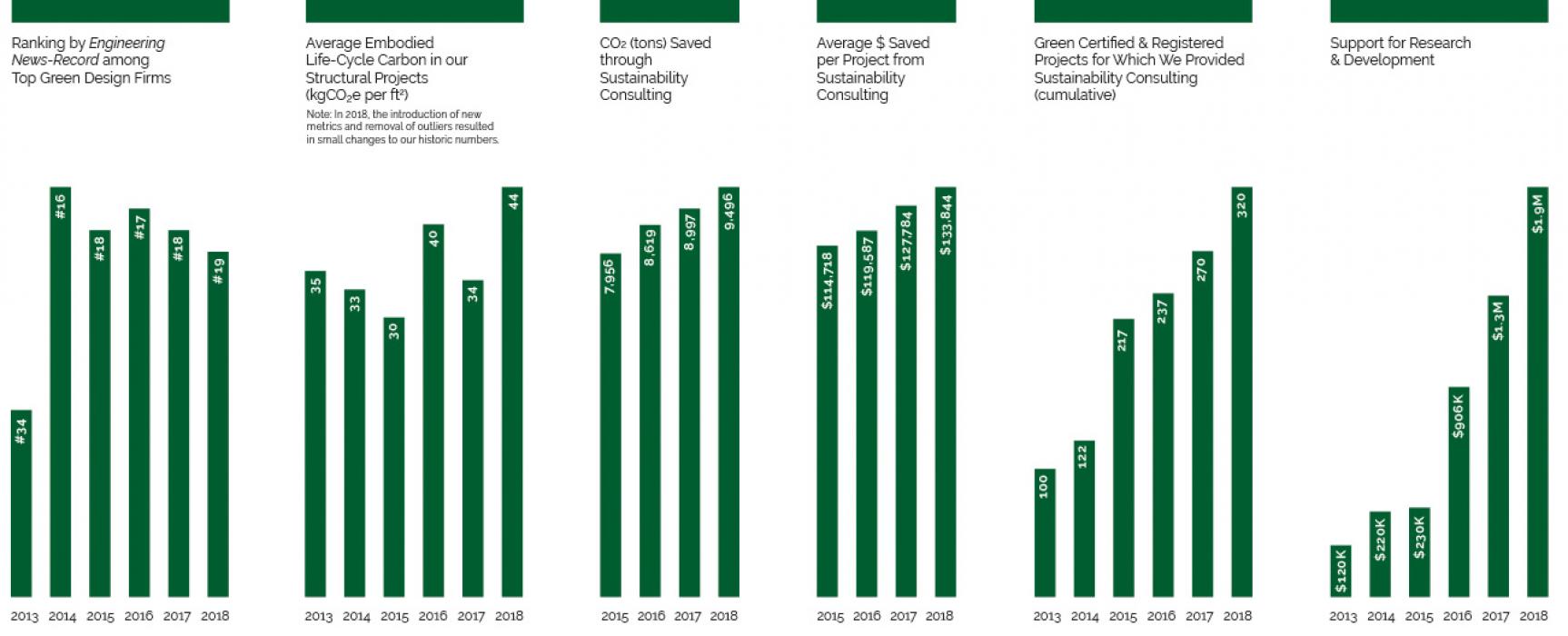 Sustainable Operations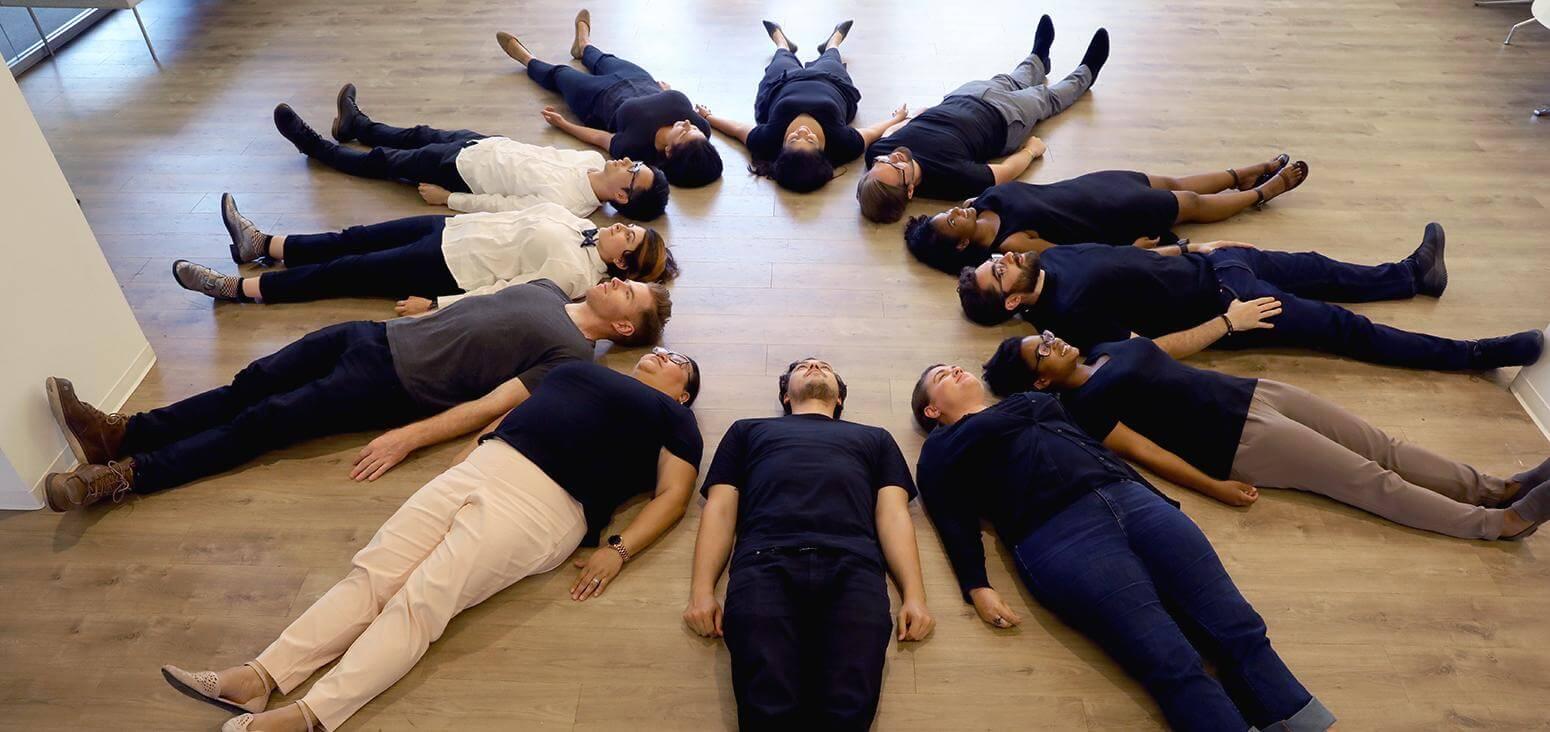 Sustainable Operations
We aim to accomplish our goal of carbon-neutral business operations by 2030 by reducing energy use locally, office by office, and by offsetting emissions that we can't reduce.
We conducted our first biennial carbon footprint analysis in 2012, and now, six years later, we can see a trend toward lower per capita CO2 emissions. Our average annual carbon footprint per employee has fallen by 42 percent. Our total carbon footprint with offsets has plateaued around 3,400 metric tons of CO2, and has not significantly grown with employee numbers. Carbon offsets have contributed as well, with a decline of more than 4,000 metric tons of CO2 in our total carbon footprint due to offsets since 2012.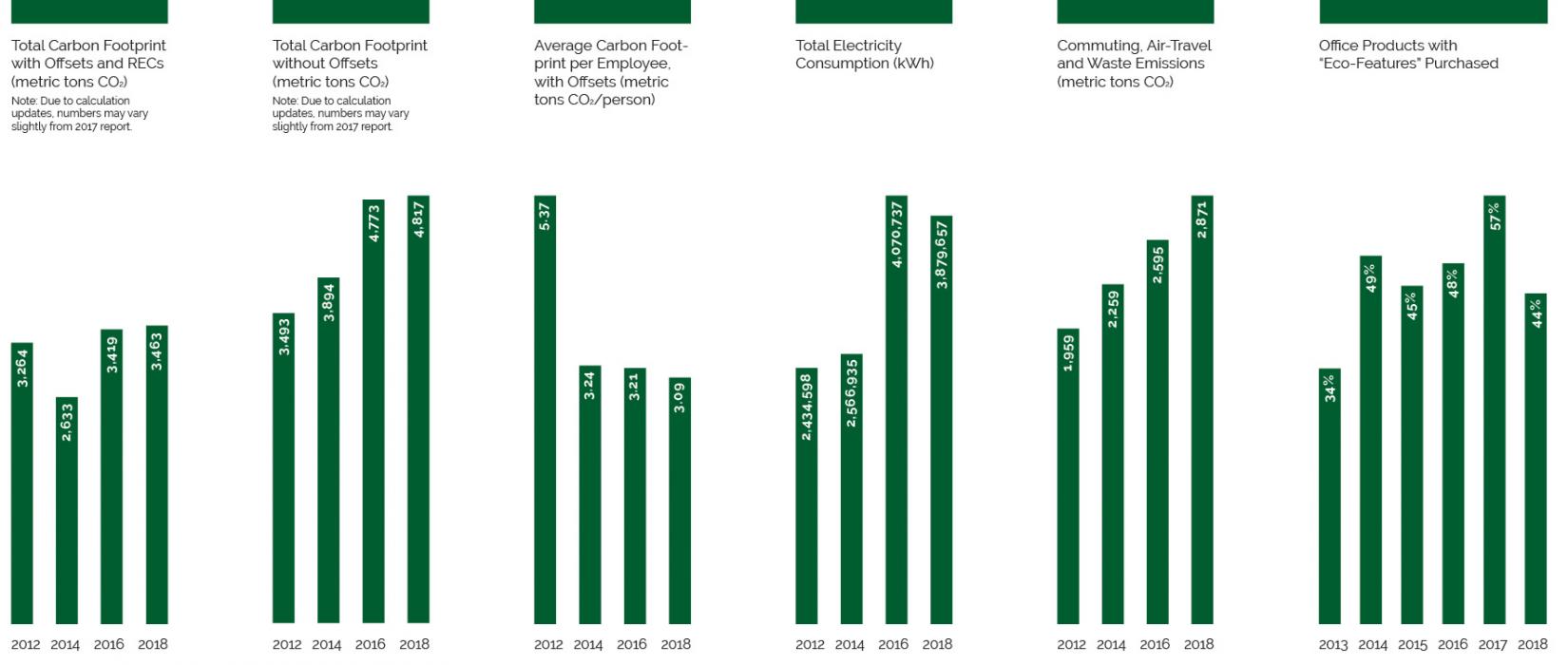 News & Resources
2018 Carbon Footprint
July 01, 2019
Five years ago, we established a strategic goal of achieving carbon-neutral business operations by 2030 through a combination of reduced energy use and carbon offsets.
Our Green Offices
July 01, 2019
To reach our goal of carbon-neutral business operations by 2030, we're making new offices highly energy efficient through LEED certification and other sustainable-design rating systems.
Our Green Champions
July 01, 2019
In 2018, 84 employees – in all but our smallest offices – served as local corporate responsibility advocates.
Assisting Our Communities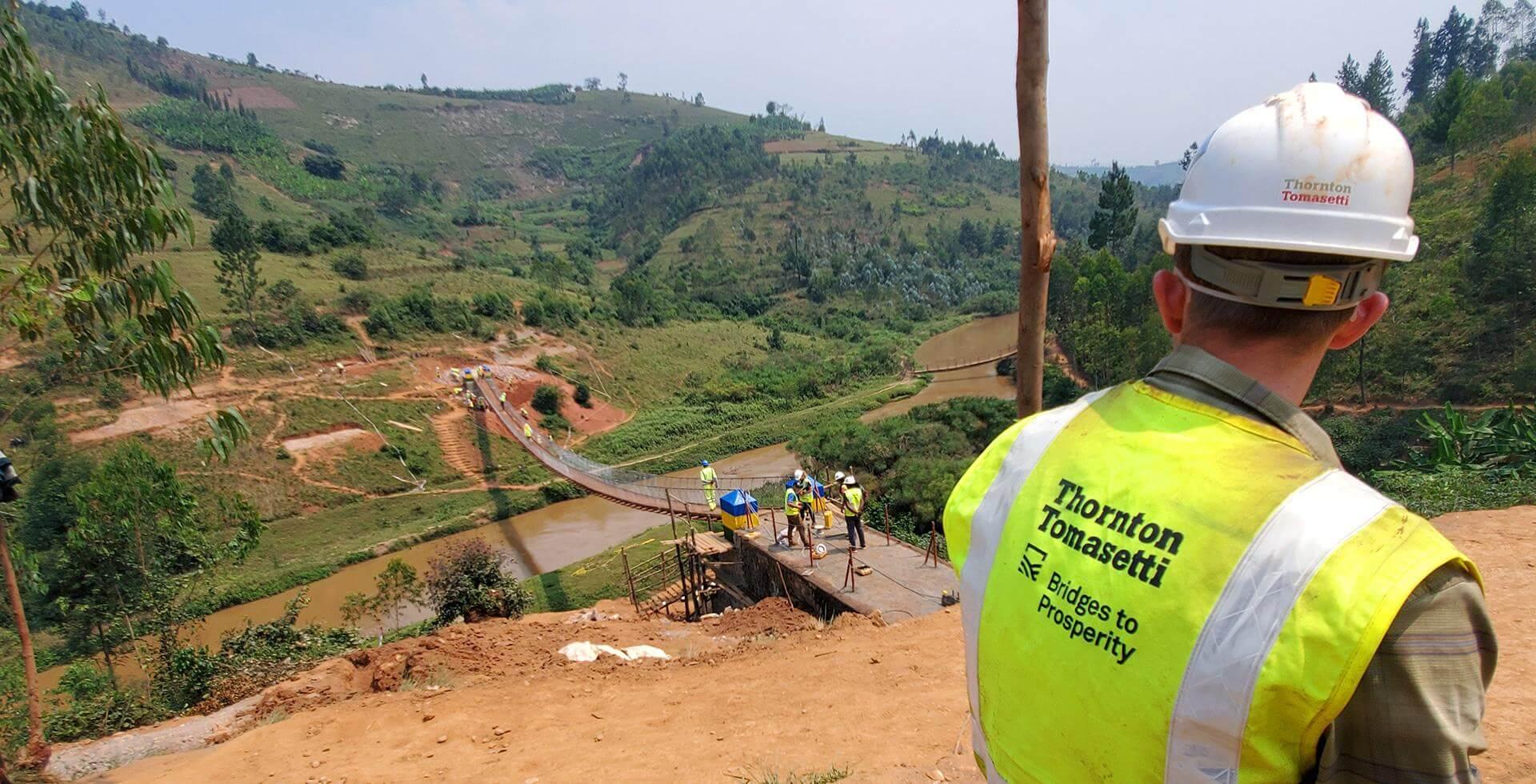 Assisting Our Communities
In the first full year (2018) of our Thornton Tomasetti Gives Back community-service program, involvement in our established volunteerism programs and enthusiasm for new programs grew significantly. Twenty percent of our employees, in more than 20 offices, took advantage of the firm's paid-volunteer-hours benefit. Since the program's establishment, improved organization and an increase in the number of paid hours the company makes available for volunteer work have contributed to a 36 percent increase in the total number of hours taken. Our charitable giving continues its steady rise, with an 8 percent increase in one year.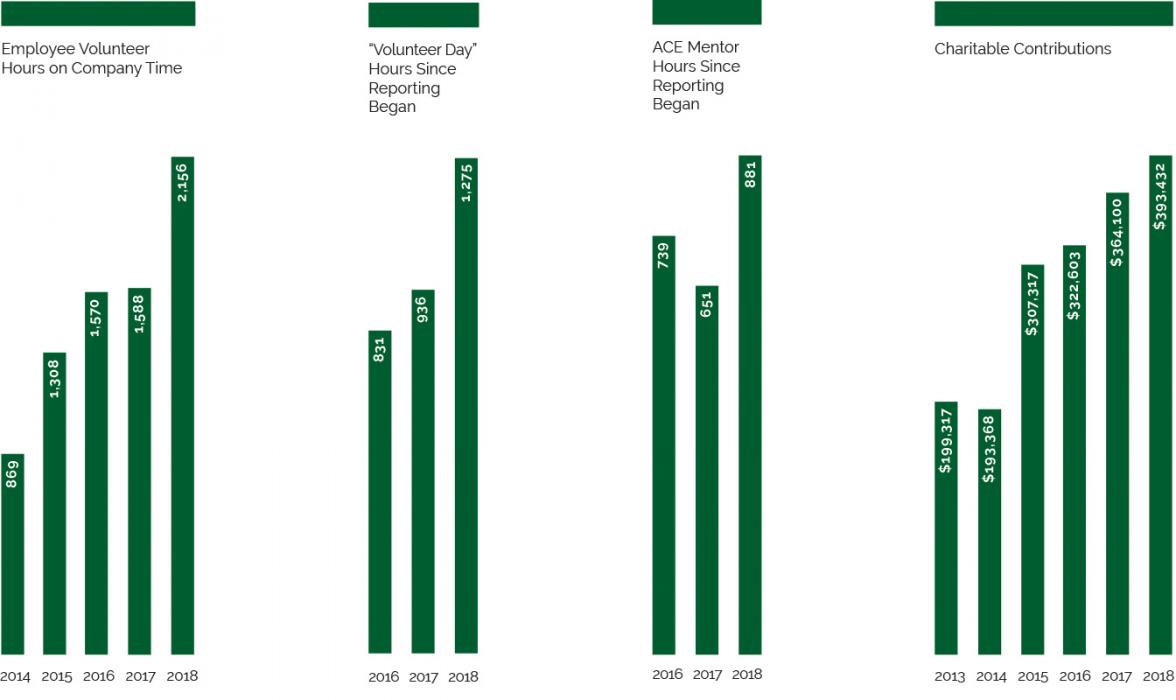 News & Resources
2018 Community Service
July 01, 2019
2018 was an exciting year for community service at Thornton Tomasetti, including, among other things, the full implementation of all parts of our TT Gives Back community-service program.
2018 Philanthropy Efforts
July 01, 2019
Our charitable giving continues to grow each year, and has nearly doubled since 2013.
2018 Review: Thornton Tomasetti Foundation
July 01, 2019
In its 10th year of service, the Thornton Tomasetti Foundation distributed scholarships, fellowships and grants worth $121,500 – pushing its total past the $1 million mark.
A Great Place To Work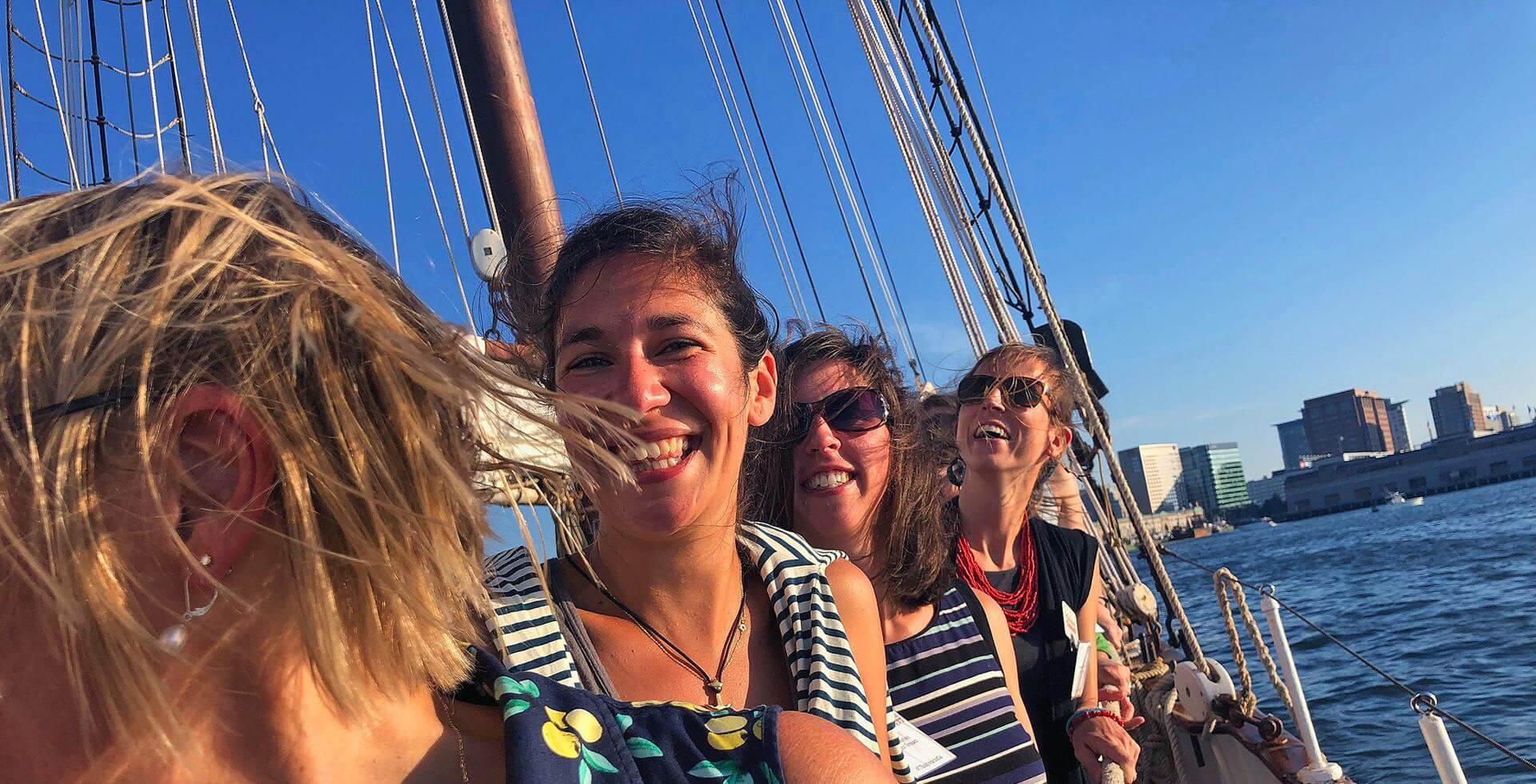 A Great Place To Work
Our inclusion and diversity initiative has shown us where we need to improve, and we have established strong foundations for future growth and success. Like many engineering-services firms, we employ relatively small numbers of women and just 13 percent of those are in senior leadership positions. Yet in the last year, we've seen welcome signs of change, with more women in associate positions and an increasing percentage of new hires are women, nonwhite or both. New lifestyle-friendly benefits and expanded mentorship programs support these outcomes, as do our investments in career development and learning.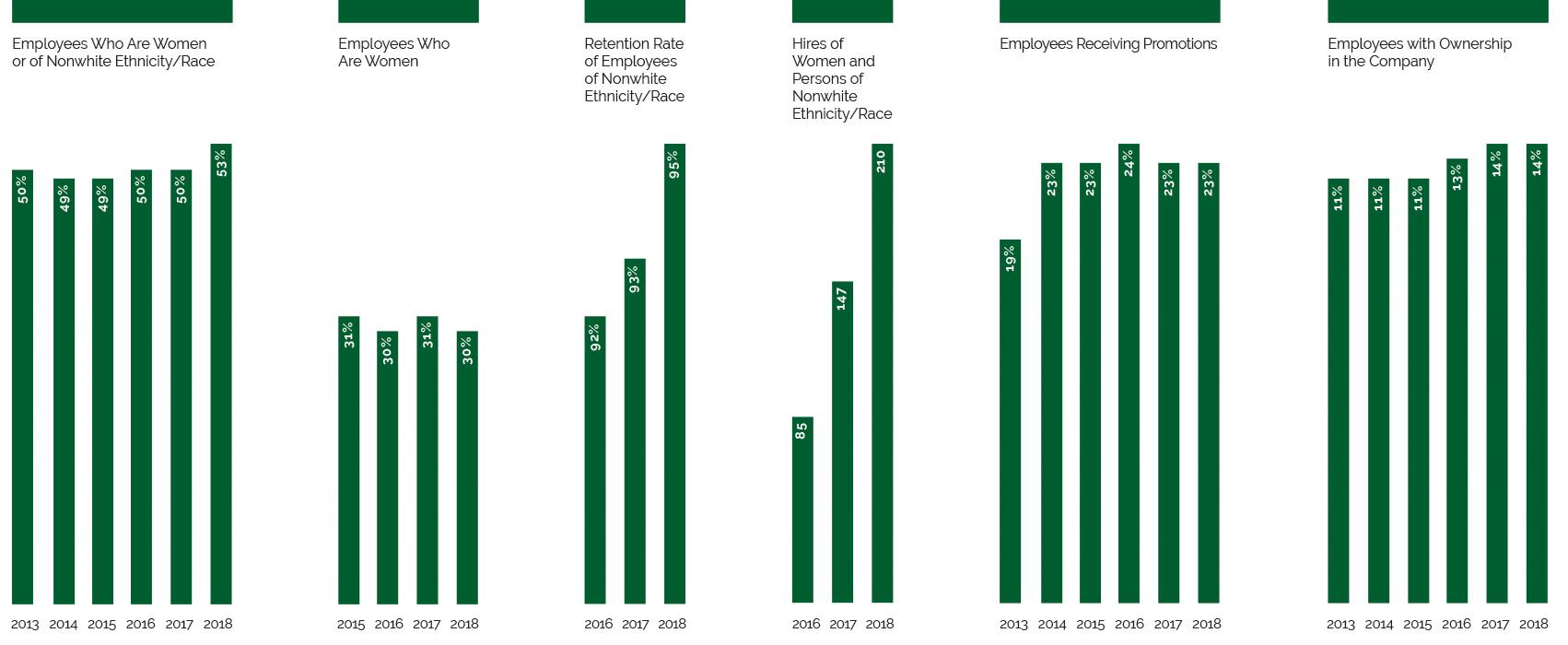 News & Resources
Lifestyle-Friendly Workplace
July 01, 2019
In 2018, new and enhanced benefits supported our goal of providing a lifestyle-friendly workplace.
Career Development and Learning
July 01, 2019
Thornton Tomasetti is committed to the success of our employees, and nurtures their professional development throughout their careers.