Rising above Canary Wharf in London, 10 George Street offers luxury residences with waterfront views.
Lead Contact
Project Details
Project Partners
GRID Architects
Owner
Canary Wharf Group Plc
Number of Units/Apartments
327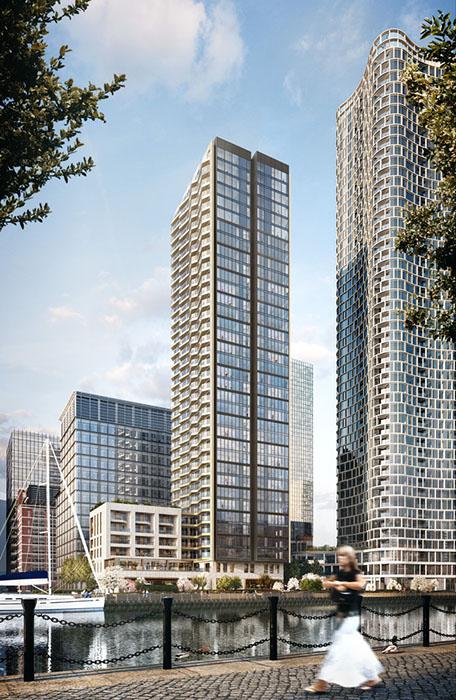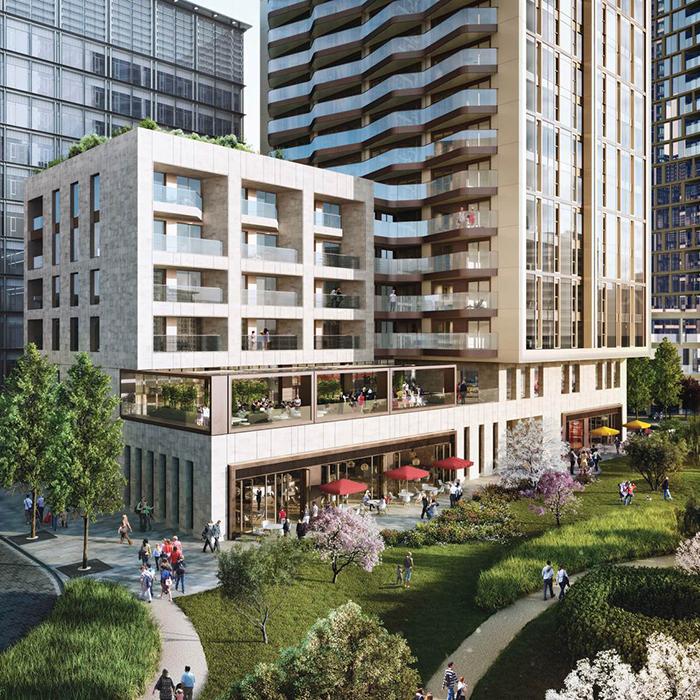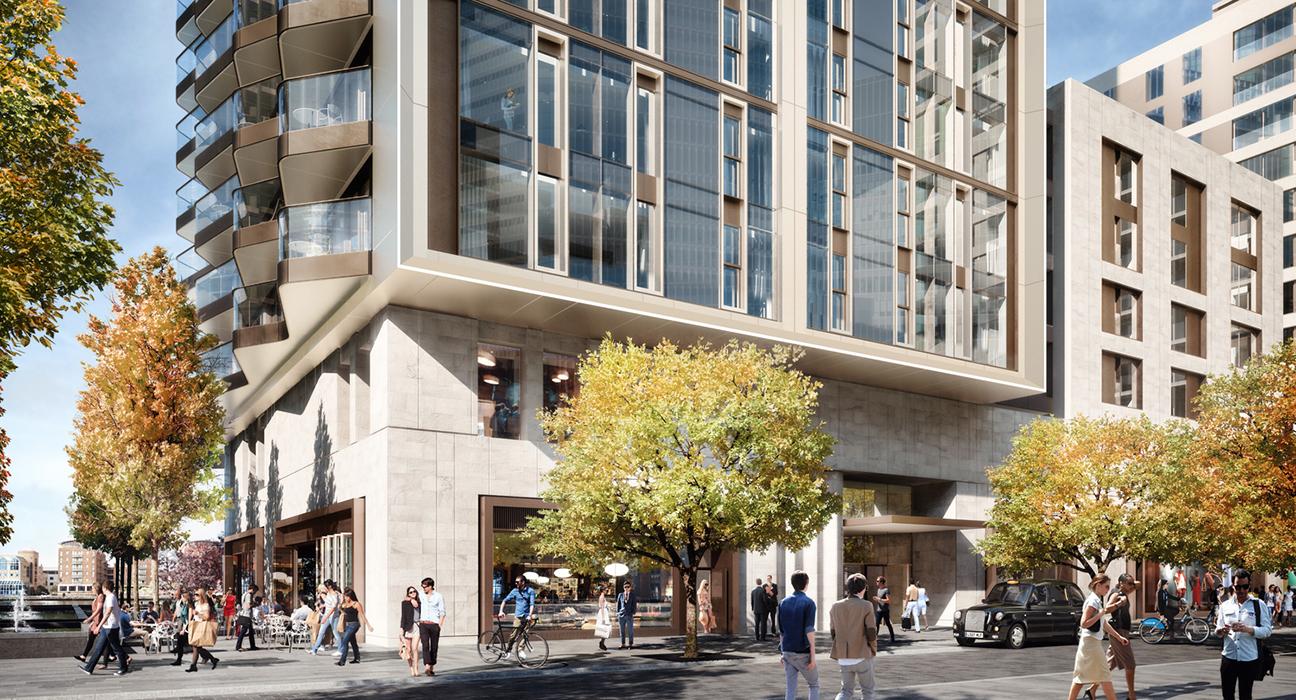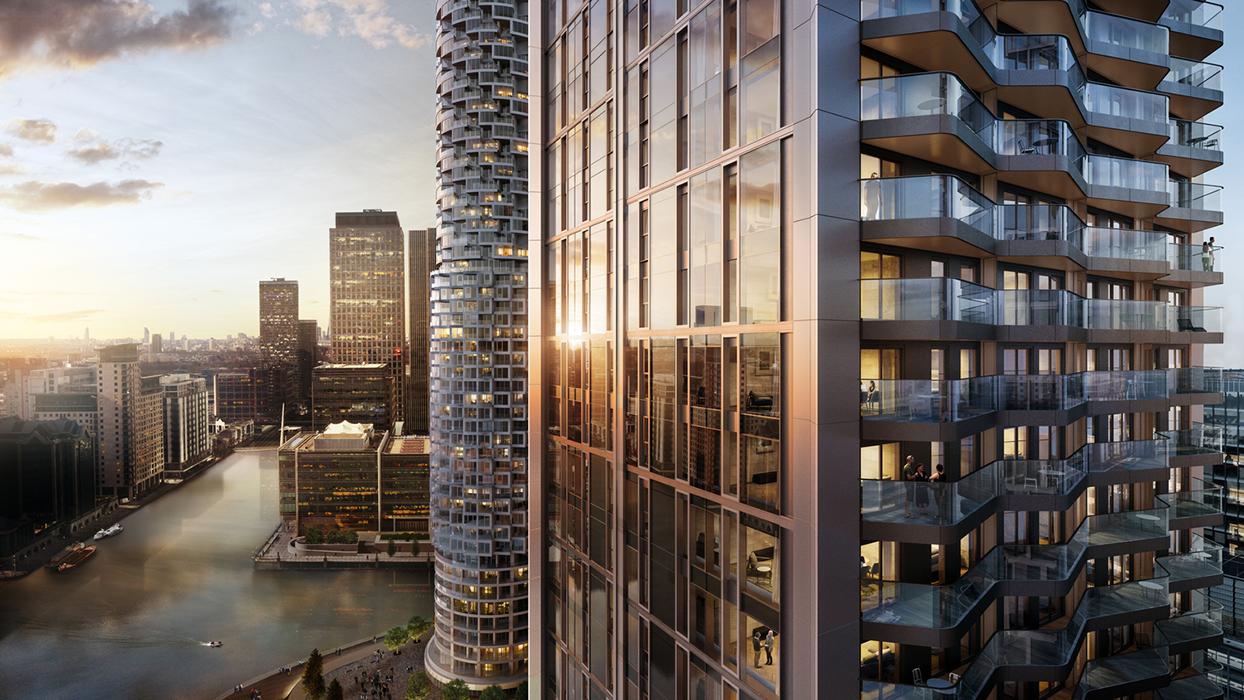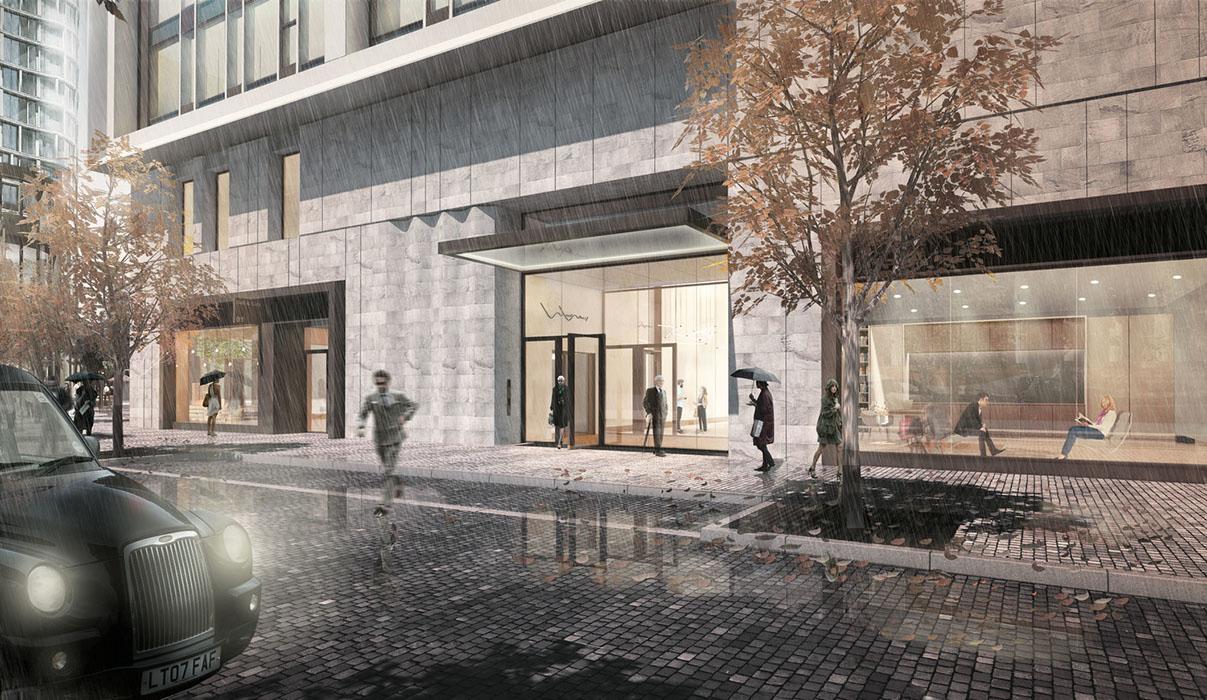 overview
Sited at the dock edge of Wood Wharf—a 465,000-square-meter mixed-use development in Canary Wharf, London—10 George Street offers 327 rental units with retail at the ground floor.
Within the aluminum and glass tower, apartments are arranged around central core. Serrated balconies animate the east and west facades, contrasting the simple fenestration of the north and south sides, which maximizes views and daylight. A podium houses retail space and residential amenities, including club rooms and a gym, while podium roof terraces overlook a new waterside park.
We provided structural design services to Canary Wharf Contractors for the 29,000-square-meter tower. The building was rated top of the highest rated tall residential buildings and of all London developments on Homeviews as showcased within the NLA's London tall Buildings Survey 2021.
highlights
At the basement level, we provided permanent lateral restraint to the cofferdam to the south, which was constructed as part of the land reclamation and water cut-off system to the River Thames.
The lateral stability system of the building can transfer accidental ship impact loads through diaphragm action of the ground and basement level and into the foundations, avoiding the need for further structures to strengthen the river wall.
Above ground, the tower uses a cantilever core and reinforced concrete flat slabs with clear spans delivered from corridor to façade to allow optimization of apartment layouts without structural constraints.
Walking columns located around the perimeter of the tower at level 2 increase the building footprint for the upper stories, ranging from approximately 0.75-1.0m to the east and west and around 1.75-2.5m to the north and south.