Chicago's tallest office building in the last 30 years and a dynamic addition to the city's downtown office developments.
Lead Contact
Project Details
Project Partners
Goettsch Partners & Clark Construction
Owner
The Howard Hughes Corporation & Riverside Investment & Development
Location
Chicago, Illinois
Sustainability
LEED-CS Gold Precertification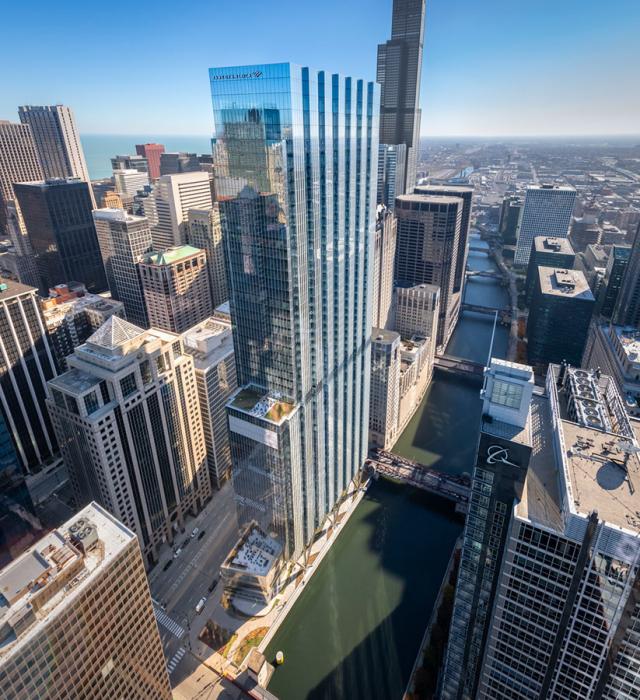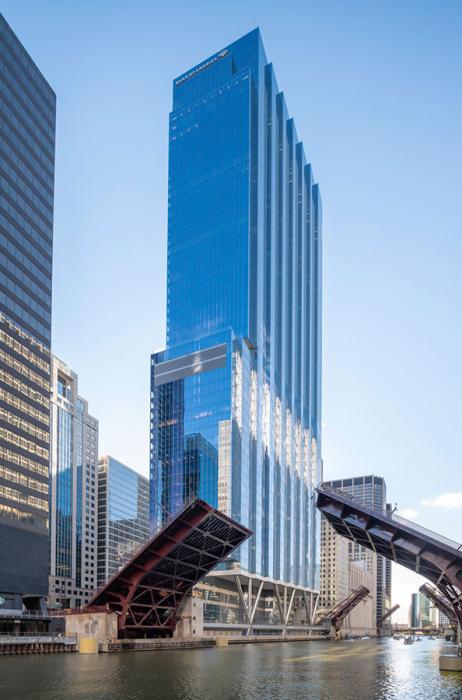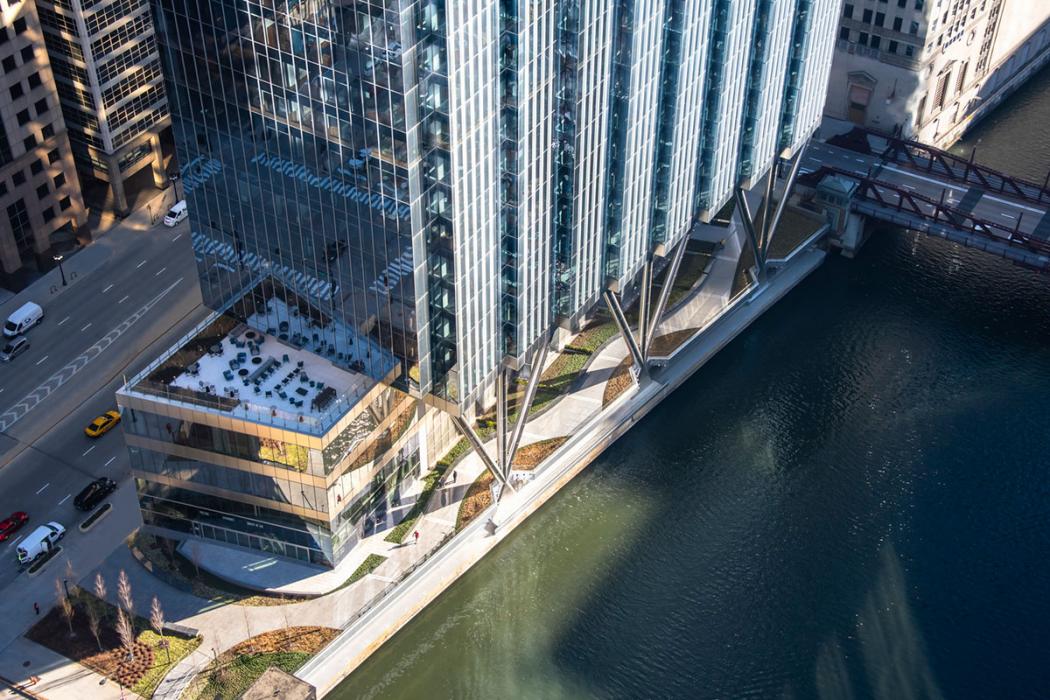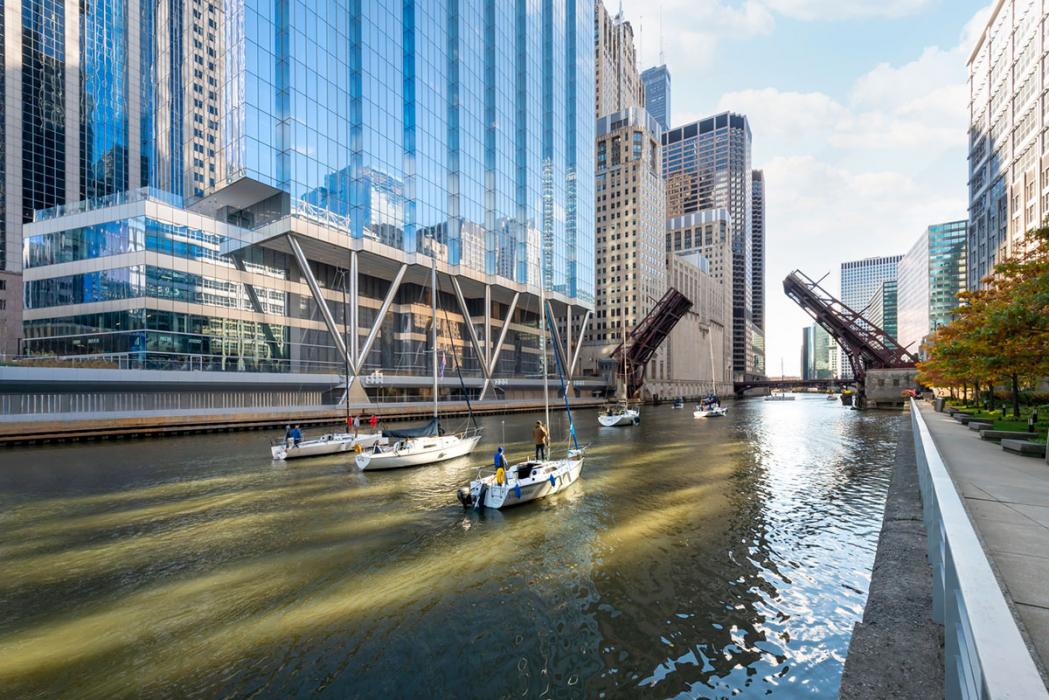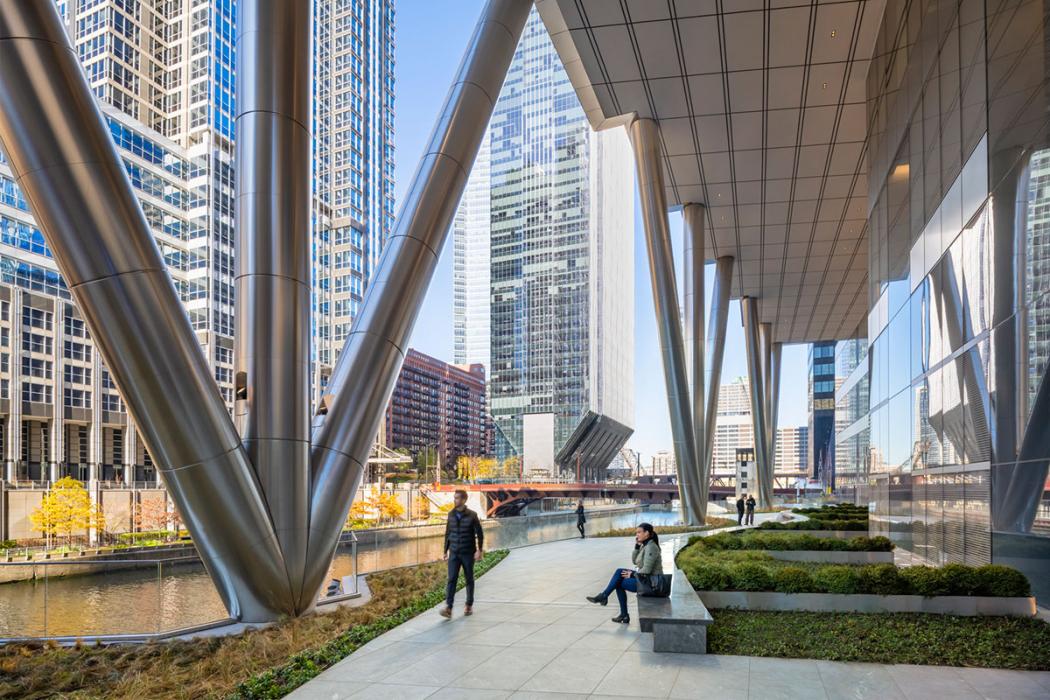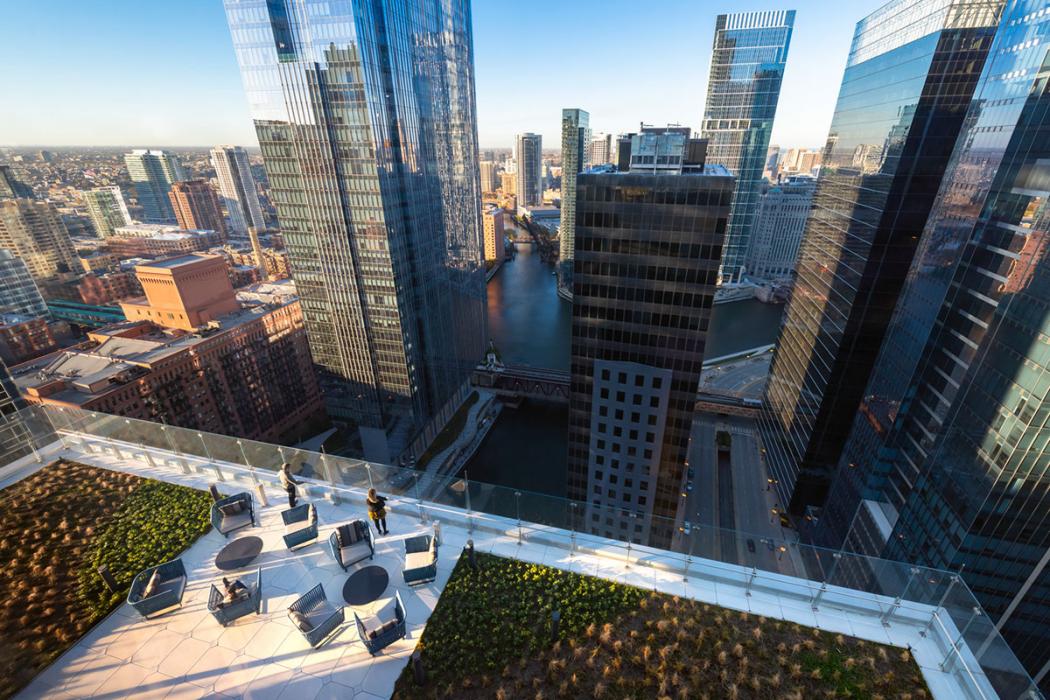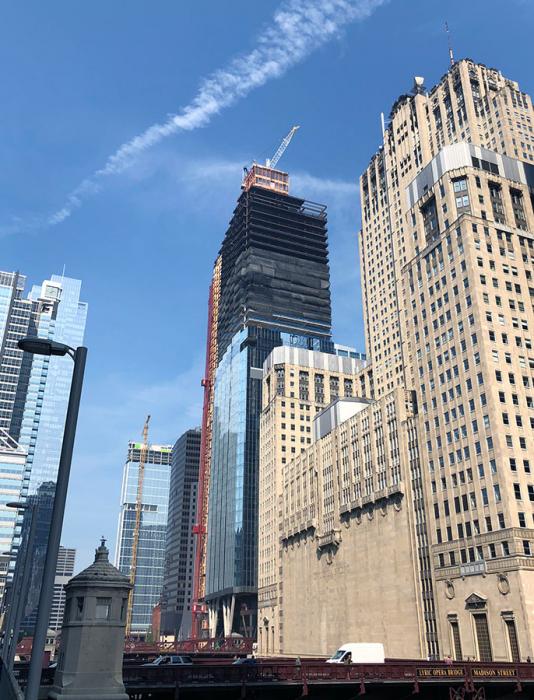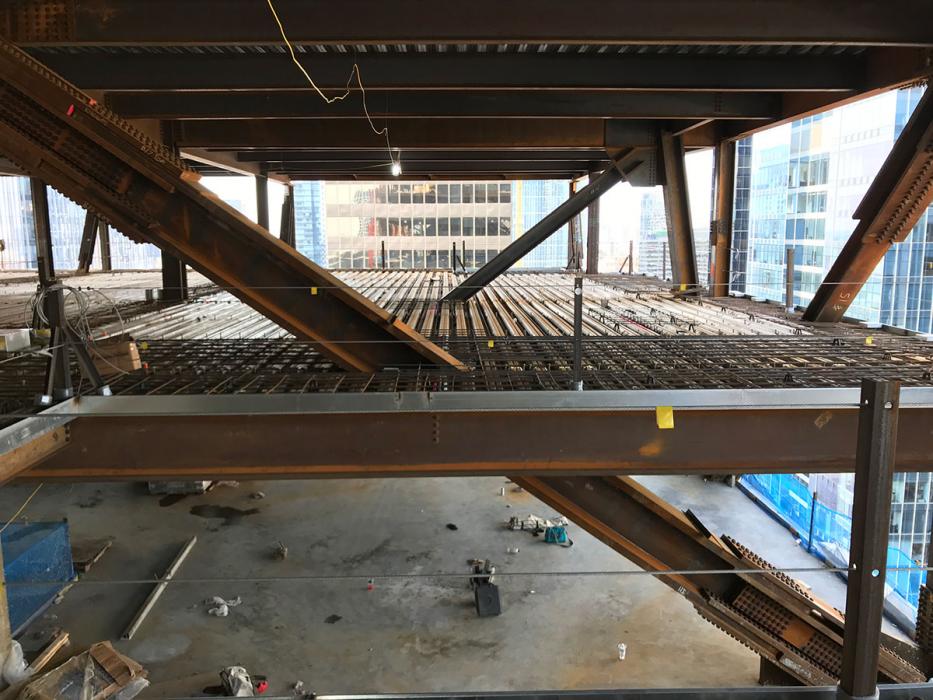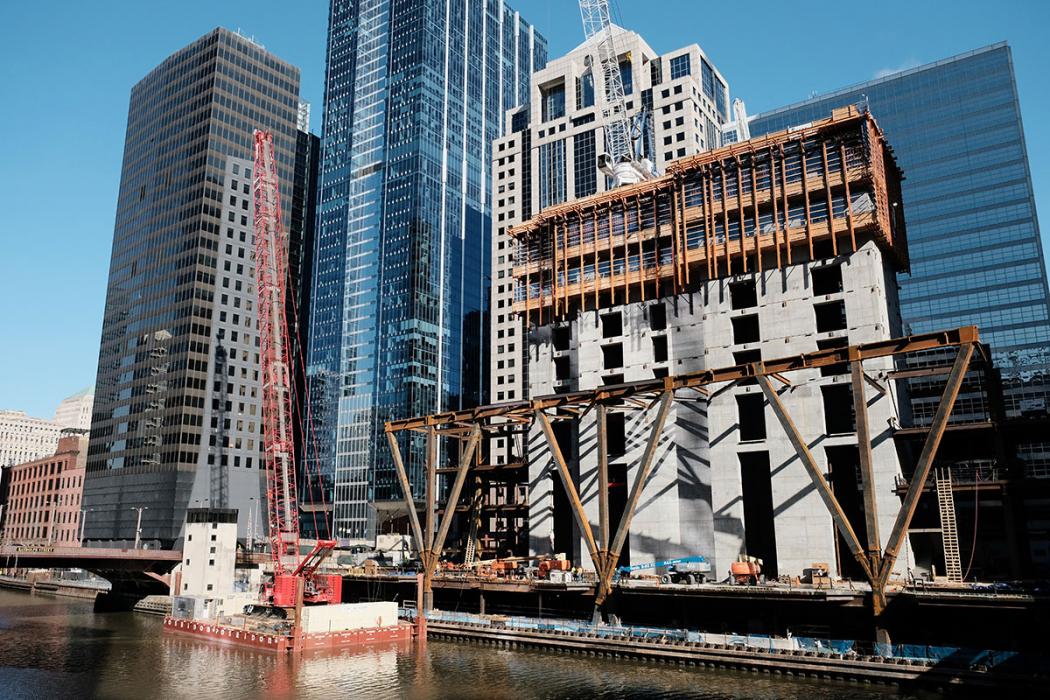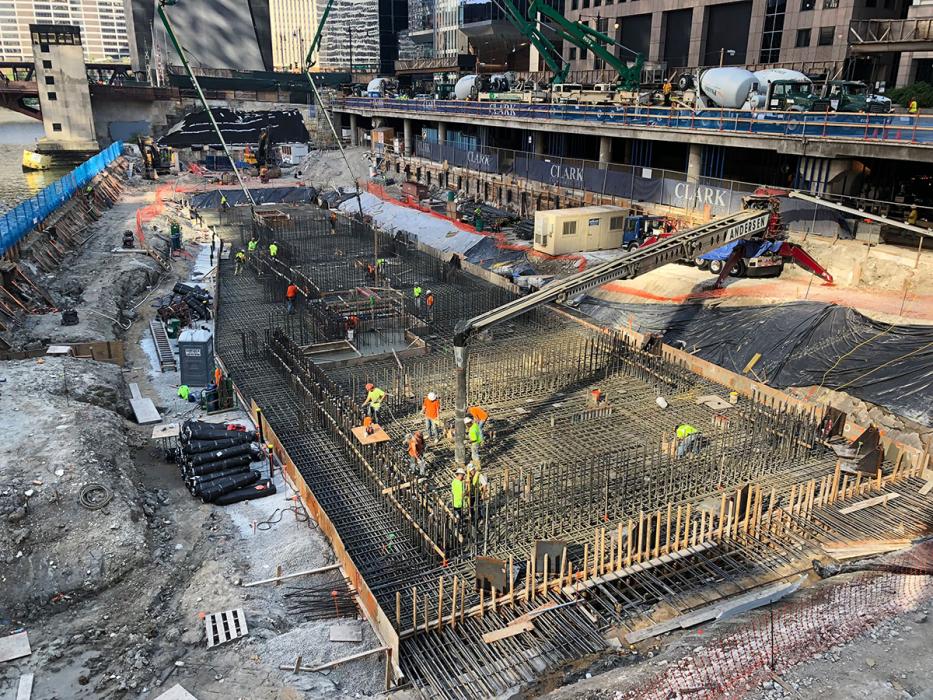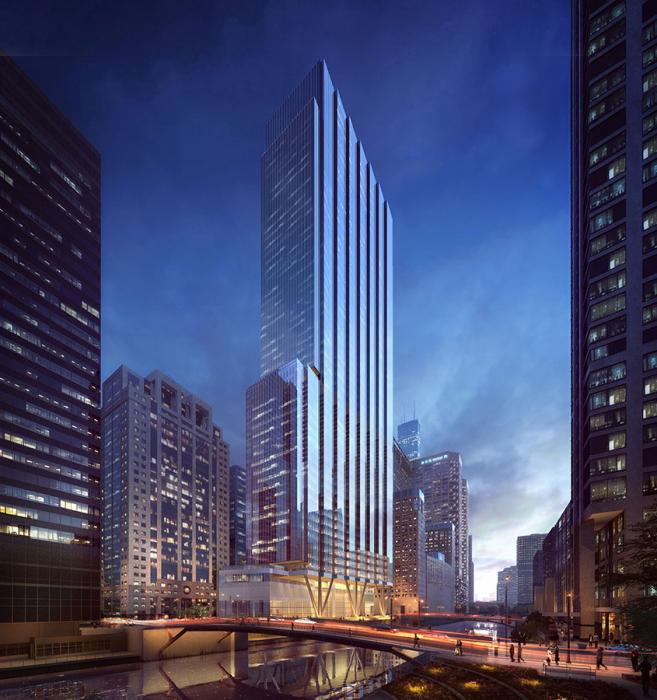 An Unparalleled Design For A Challenging Site
110 North Wacker - the newest addition to Chicago's downtown skyline - required a distinctive architectural design to fit the 1.77-million-square-foot building on a tight site. The result? A unique, 56-story trapezoidal tower featuring a series of 30-foot-wide setbacks and three tree-like supporting structural elements above its public promenade alongside the Chicago River. 
We provided structural design services to Goettsch Partners for the building, the tallest office tower built in Chicago in the past 30 years. 
Highlights
Distinctive from the typical box-like office tower, the structure features a series of 30-foot-wide, five-foot setbacks, providing the equivalent of 14 corner offices.
Half of the 1-acre site is open to the public, including a 45-foot-wide riverwalk to satisfy city requirements. In order to maximize the openness of the pedestrian walkway along the river's edge, a 55-foot-tall covered promenade requires nine load bearing columns that converge into three tree-like structural elements spaced 90 feet apart that support the main tower.
Reducing the touchpoints from nine to three benefits the structure by limiting the modifications required at the foundation near the adjacent existing river wall. However, the converging columns also create a fulcrum shape, which are loaded unevenly due to setbacks at the north side of the building above.
A steel plate girder across the column tops and a two-story belt truss at the building set-back work together to balance the tower loads onto the three tridents.
Custom built-up steel nodes at the bottom joint of the trident columns were utilized to help resist the highly concentrated loading as well as achieve the aesthetics demanded by their high-profile location on the site.