The Baku Olympic Stadium has been designed to meet the highest international standards for stadiums set by the Union of European Football Associations.
Lead Contact
Project Details
Project Partners
Heermin Architects & Planners & Tekfen Construction
Owner
State Oil Company of Azerbaijan Republic (SOCAR)
Location
Baku, Azerbaijan
Project Awards
ACECNY, Engineering Excellence Diamond Award - Structural Systems, 2016
ENR, Global Best Projects Award - Sports / Entertainment, 2015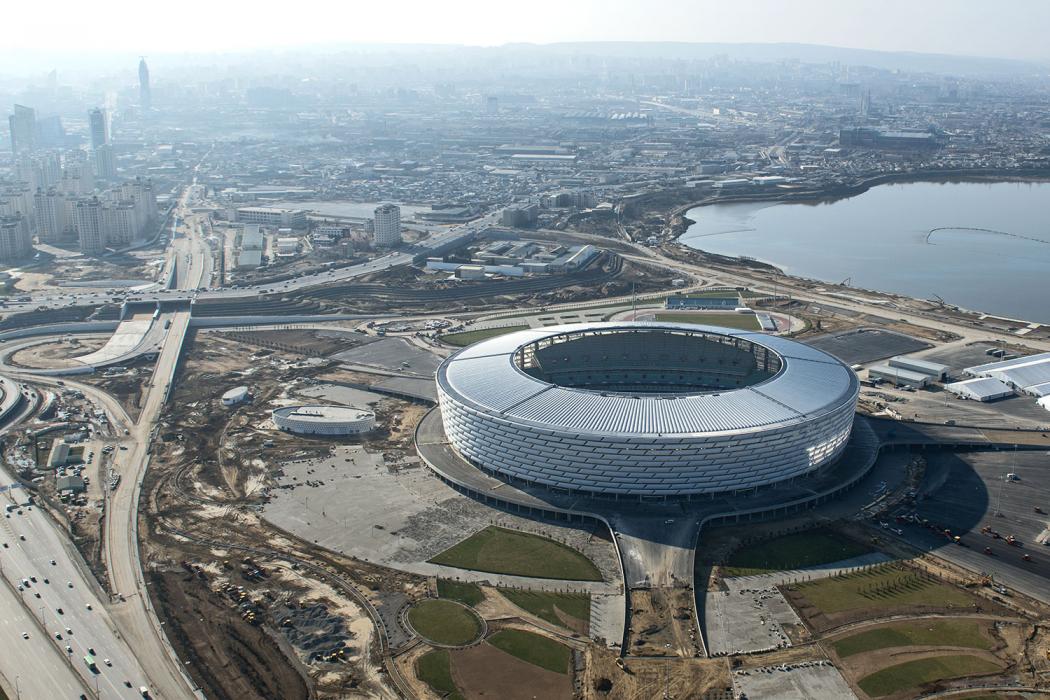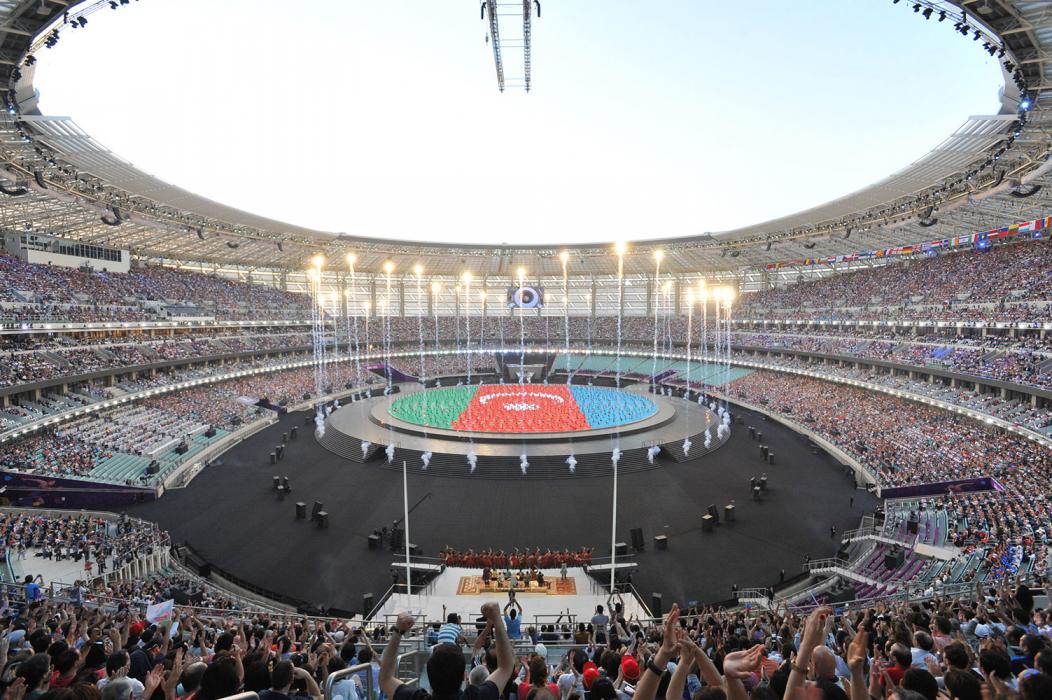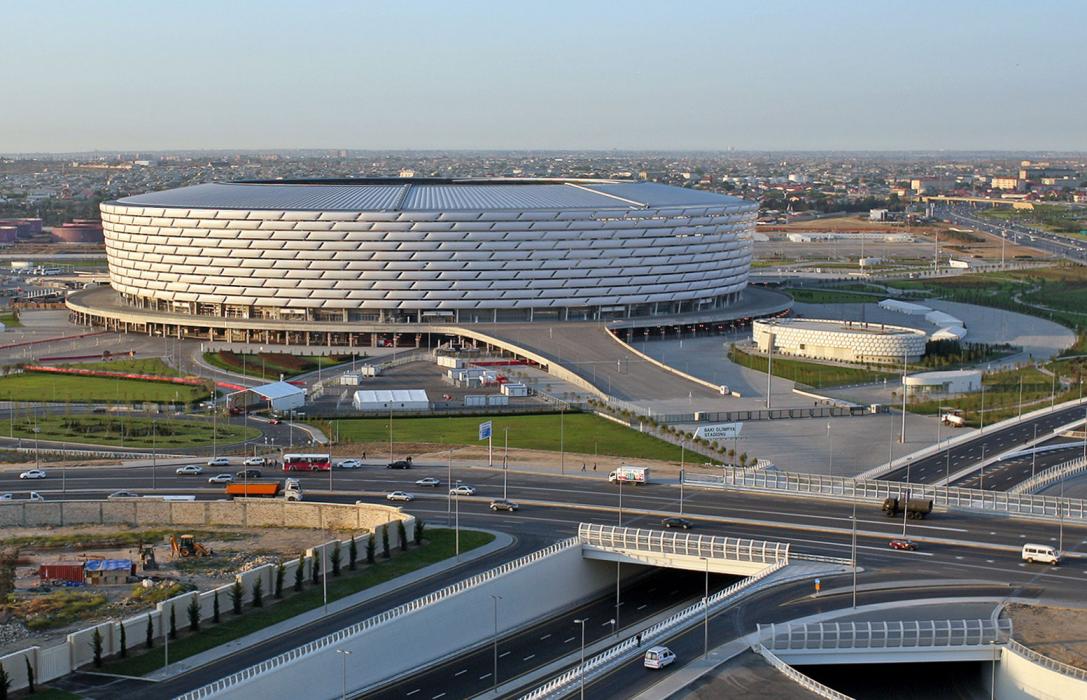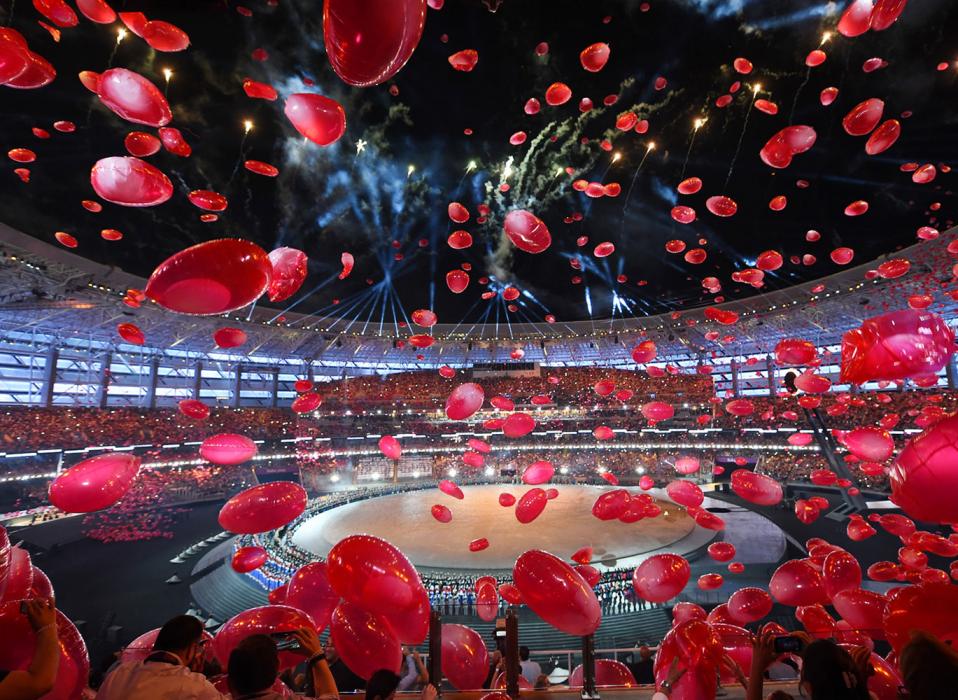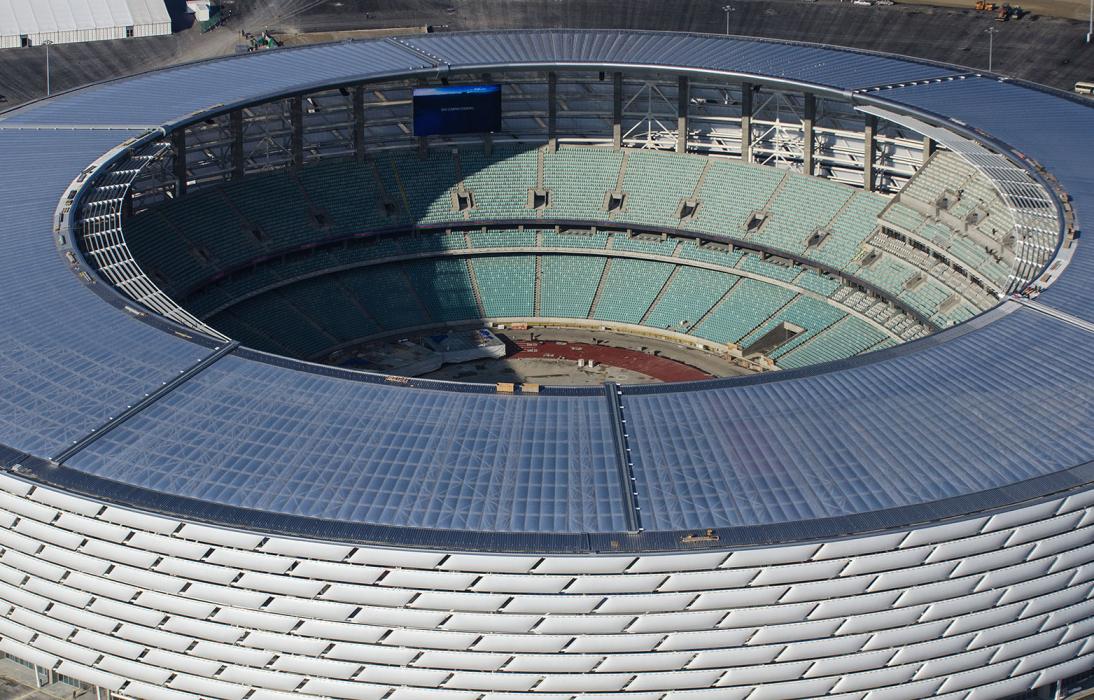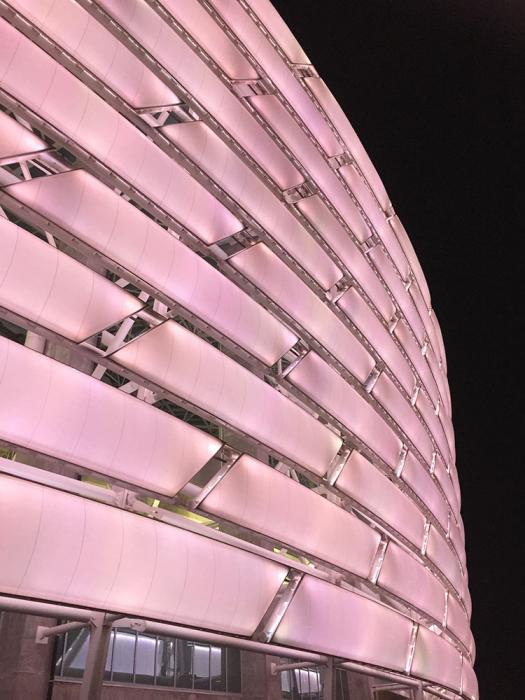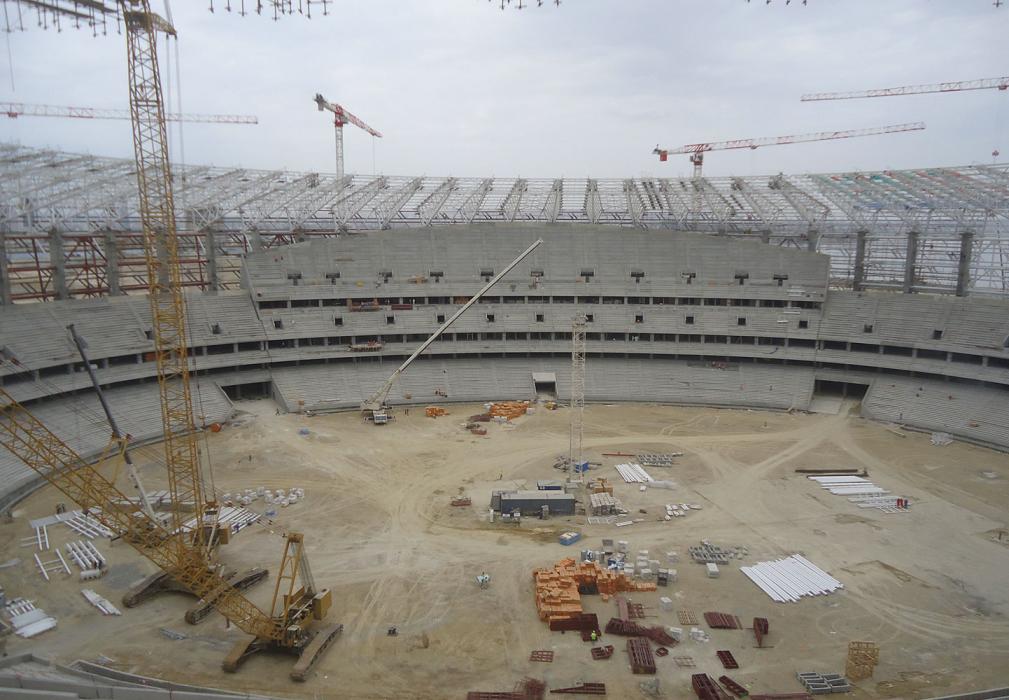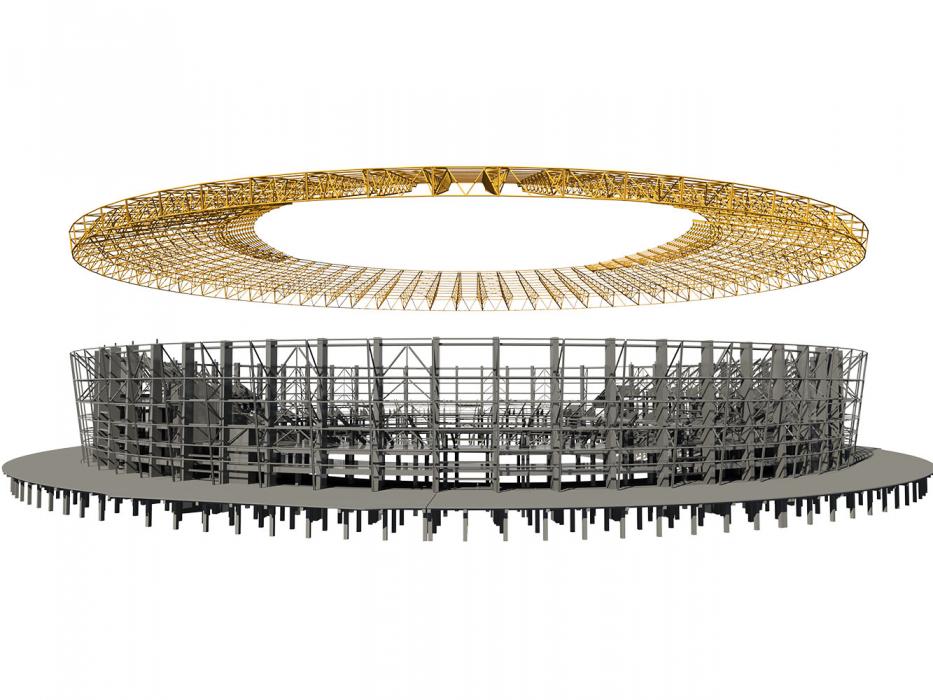 A Striking New Stadium for Azerbaijan
The 2015 European Games were the first of its kind and provided the perfect opportunity to promote Azerbaijan on the global stage. To be ready for the opening night ceremonies, the Baku Olympic Stadium had an aggressive 24-month design - build schedule. The result is an iconic sporting structure for the capital city, a stadium that takes its design inspiration from a 12th-century Azeri monument.
We provided structural engineering services to Heermin Architects & Planners and Tekfen Construction for the 68,000-seat stadium.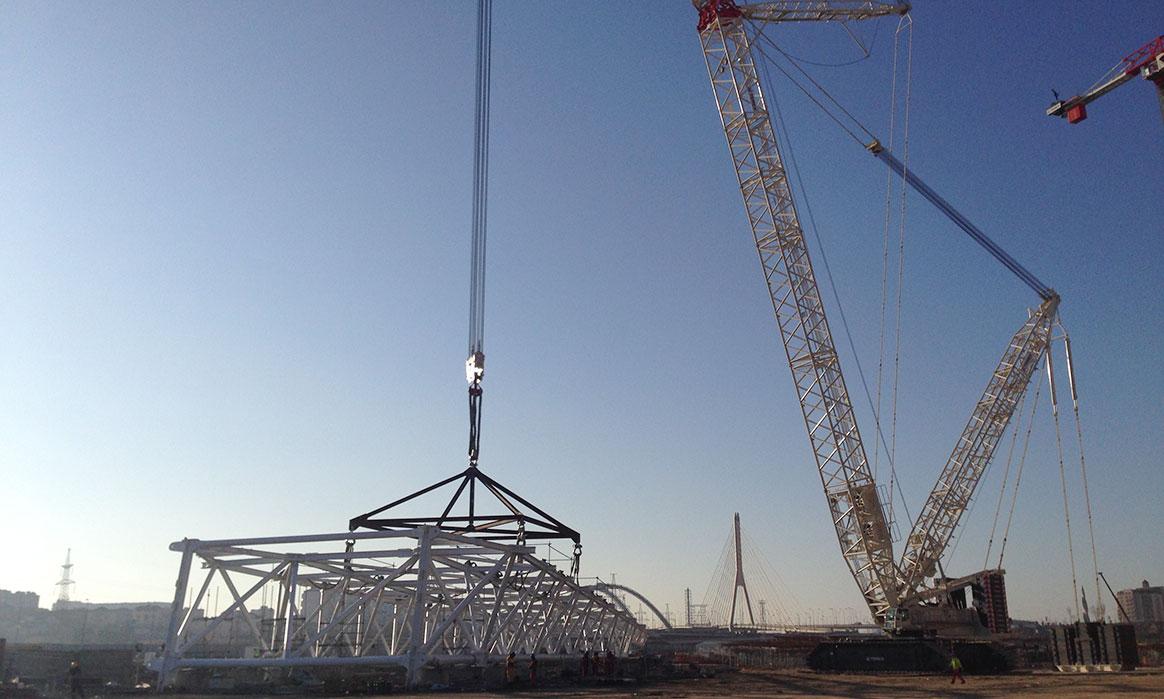 Thornton Tomasetti
Baku Olympic Stadium Time-Lapse
Highlights
To support the accelerated schedule, the project team performed design and construction simultaneously and relied heavily on advanced modeling and automation techniques.
To maximize design flexibility, the structural design used piled raft foundations, a system more typical of high-rise buildings than stadiums.
Our team developed an automated design routine to check beam and column reinforcement against seismic code provisions, greatly speeding the design process.
Precast reinforced concrete and main and secondary steel structures were all modeled using Tekla Structures. Full fabrication drawings were delivered to the contractor's fabrication facility in Turkey.