Celadon at 9th and Broadway
Lead Contact
Project Details
Project Partners
Studio E & SVA Architects
Owner
BRIDGE Housing Corporation
Location
San Diego, California
Sustainability
LEED Gold Certification
Number of Units/Apartments
250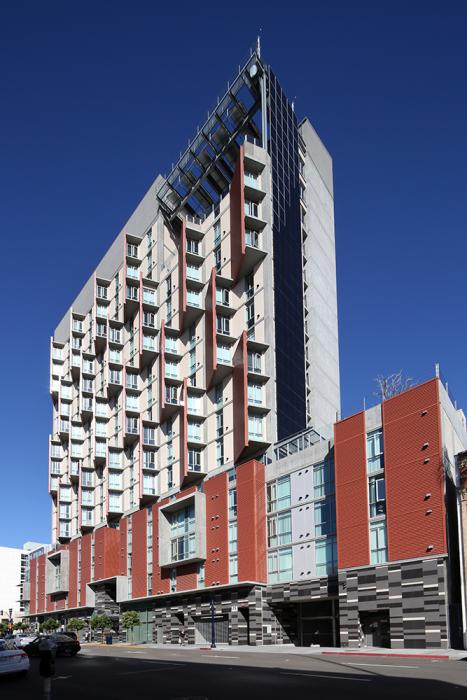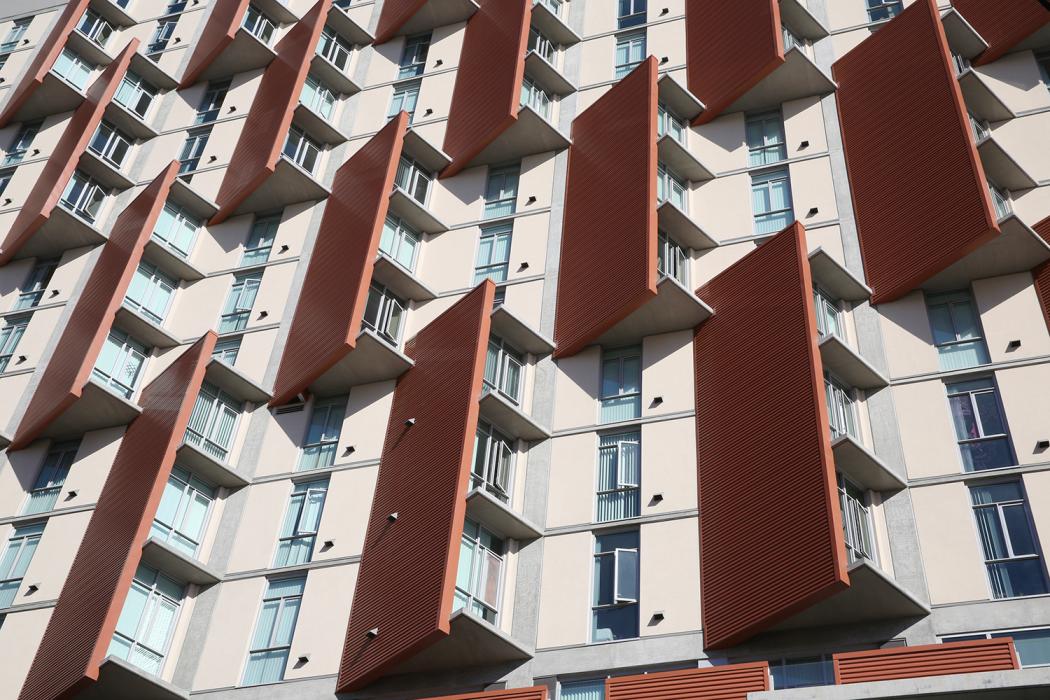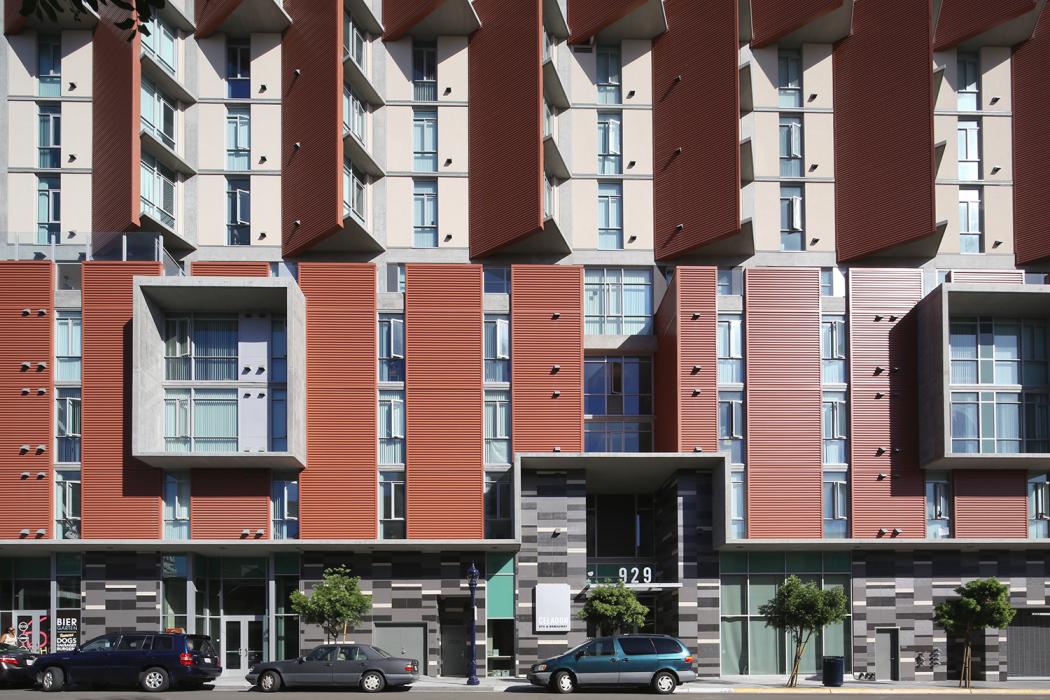 Overview
Located in San Diego's downtown district, Celadon at 9th and Broadway is a mixed-use development offering 250 affordable residential units, four stories of retail, amenity and commercial office space, and three levels of subterranean parking.
The building features extensive open spaces along with landscaped plazas at the first, fifth, and 15th floors designed to encourage interaction among residents and building patrons and sustainable enhancements such as an eco-roof, photovoltaic solar panels, efficient mechanical systems, and drought-tolerant planting.
We provided structural design services to Studio E & SVA Architects for the building, which totals 17 stories and 238,000 square feet.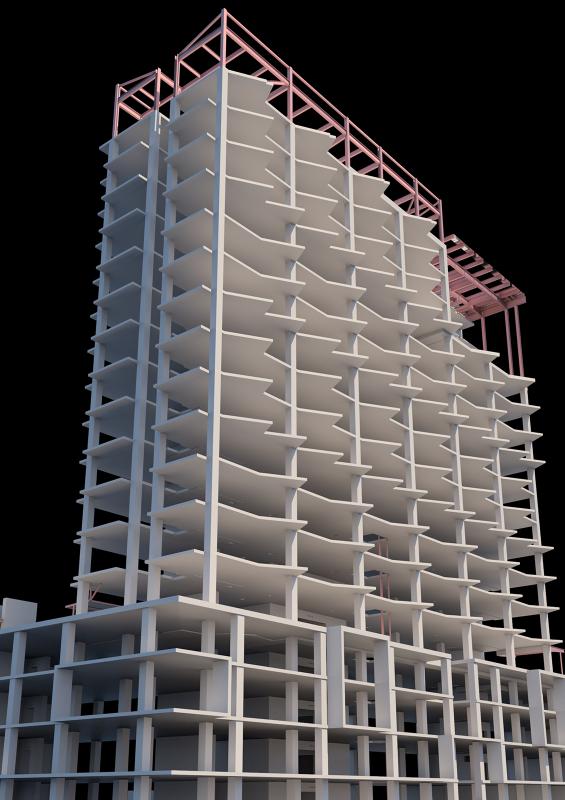 Thornton Tomasetti
Highlights
All floors from the second level, up through the roof level, are composed of post-tensioned slabs.

Reinforced concrete with conventional reinforced slabs are present at the ground and basement levels.

The seismic system consists of reinforced concrete shear walls at the elevator and stair cores.

The main project challenge was minimizing the structural element to make it fit within the small architectural footprint and unit layouts.

We reduced the building mass by 10 percent to 15 percent with changes to the existing concept design done by another firm.

We achieved the biggest gain by changing the residential floors from conventional 10-inch-thick concrete flat plates to eight-inch post-tensioned flat plates.