A revamped a 377,000-square-foot data center supports heavy new equipment while mitigating sound between office space.
Lead Contact
Project Details
Project Partners
Syska Hennessy Group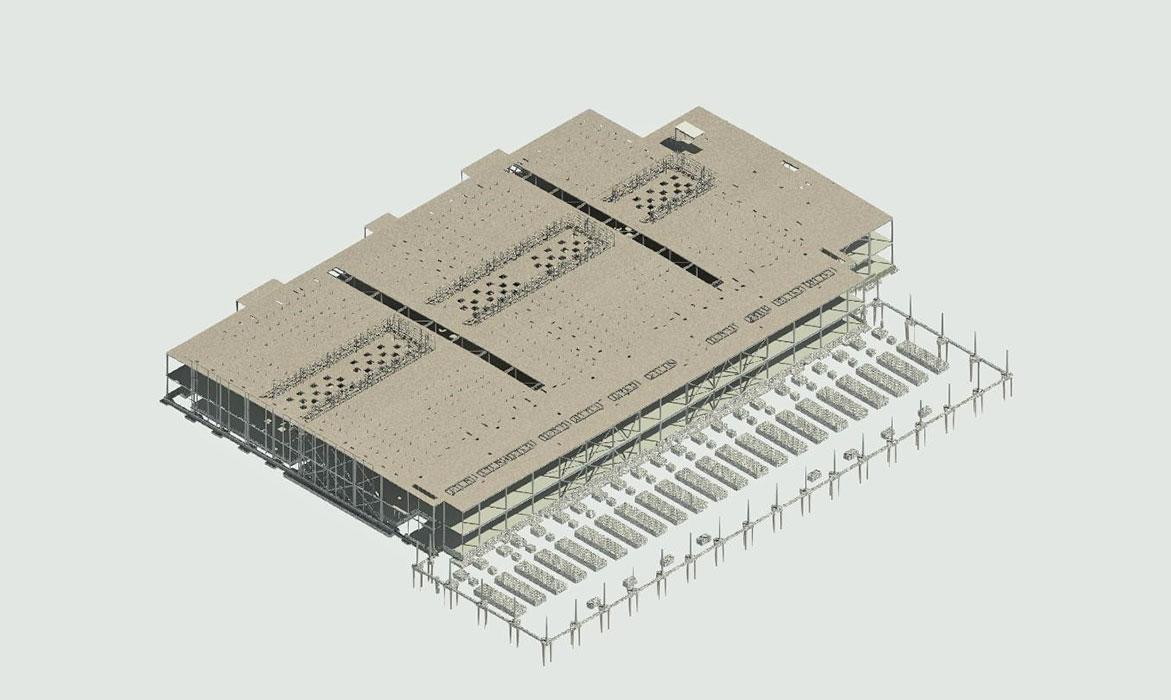 Overview
We provided structural and acoustic engineering services for the renovation of a 377,000- square-foot data center to support heavy live loads from the data center equipment. The existing steel structure was retrofit to increase its capacity to support the new load demand. In addition to the data hall, the space hosts 31,100 square feet of office space, so noise mitigation strategies with structurally support walls were top priorities.
Highlights
Approximately 690 linear feet of new screen wall was added at the roof to mitigate noise from the exhaust fans.
We created new slab and roof openings for air intake and exhaust.
In-plane bracing at the roof deck increases the diaphragms' strength and stiffness to accommodate for the large new openings.