Harriet F. Rees House Relocation
At 1,020 tons, the Harriet F. Rees House relocation in Chicago was one of the heaviest residential buildings ever moved in the United States.
Lead Contact
Project Details
Project Partners
McGuire Igleski & Associates
Owner
Metropolitan Pier and Exposition Authority
Location
Chicago, Illinois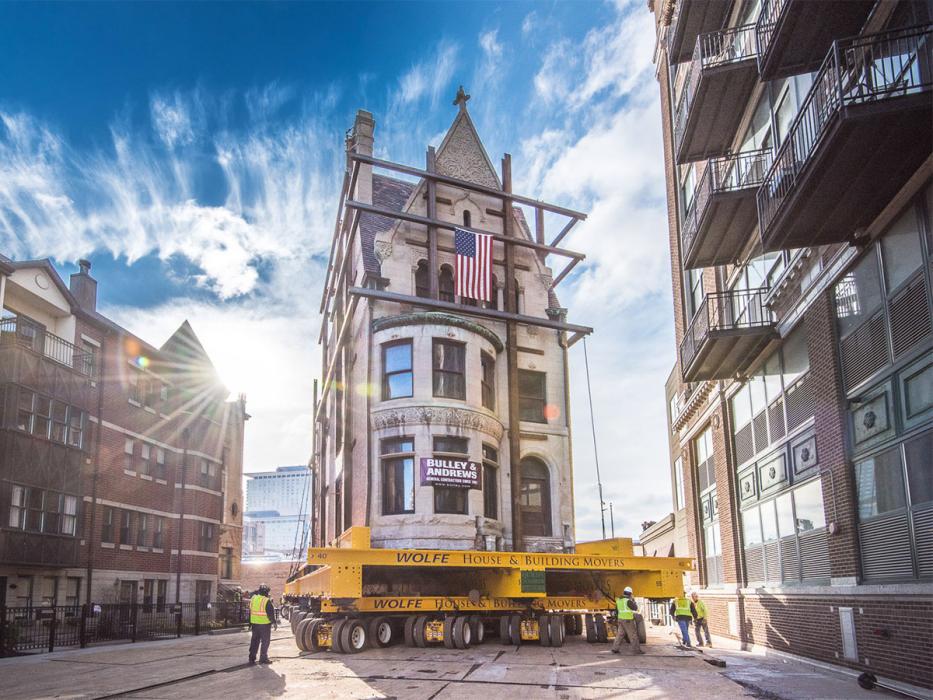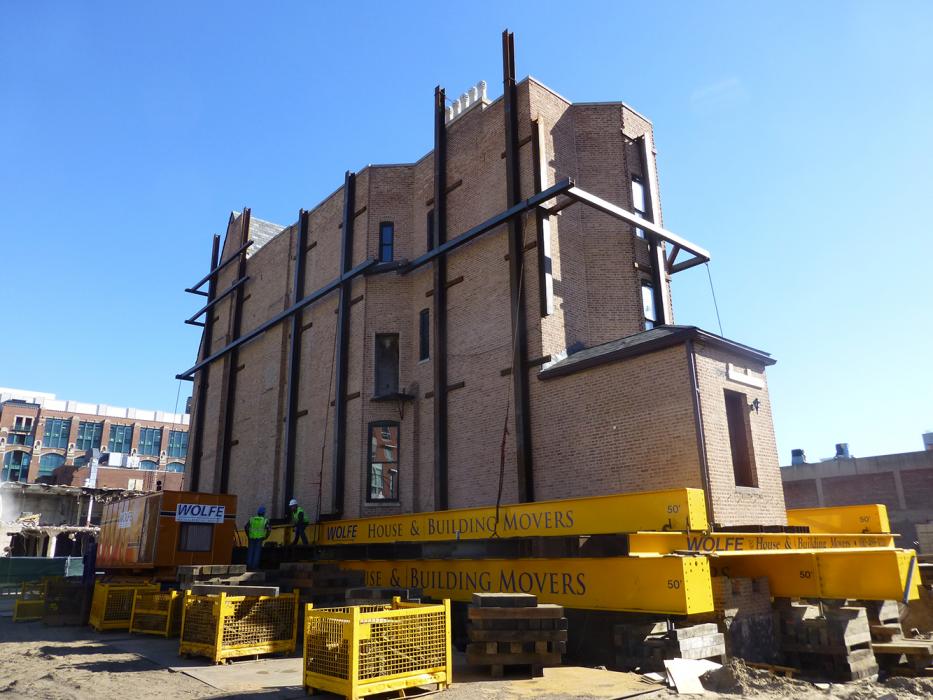 Overview
The Harriet F. Rees House, originally built in 1888 and designed by architects Cobb & Frost, is a three-story residential property and a Chicago landmark on the National Register of Historic Places. The house features a Romanesque Revival style and is located on historic Prairie Avenue on Chicago's South Side.
Due to the development of a new entertainment complex, the MPEA decided to move the original house and coach house one block north, from 2110 South Prairie Avenue to 2017 South Prairie Avenue.
We provided building renewal and project management services to McGuire Igleski & Associates for the move, which took about a week to complete.
Highlights
In our role, we assisted with developing the project budget and schedule; assembling the project team, including the architects, engineers, construction manager and house mover; and assisting in obtaining the approvals of various governmental agencies and individual stakeholders.
The two-story coach house, built pre-Chicago Fire and weighing about 200 tons, was lifted and moved down the street onto its new foundation in a matter of two days. New foundations were then built under the coach house while it sat suspended above the new basement.
The main house, which weighs 1,020 tons, was lifted onto 30 wheeled dollies and rolled down the street past the new site. The house was then backed in and placed into position next to the coach house using hydraulic rams. This operation lasted nearly a week. The main house now sits on a concrete mat foundation.
Challenges included having to fit the 25-foot-wide house onto a 28-foot-wide lot, which is smaller than its previous lot. Additionally, the move was delayed due to inclement weather.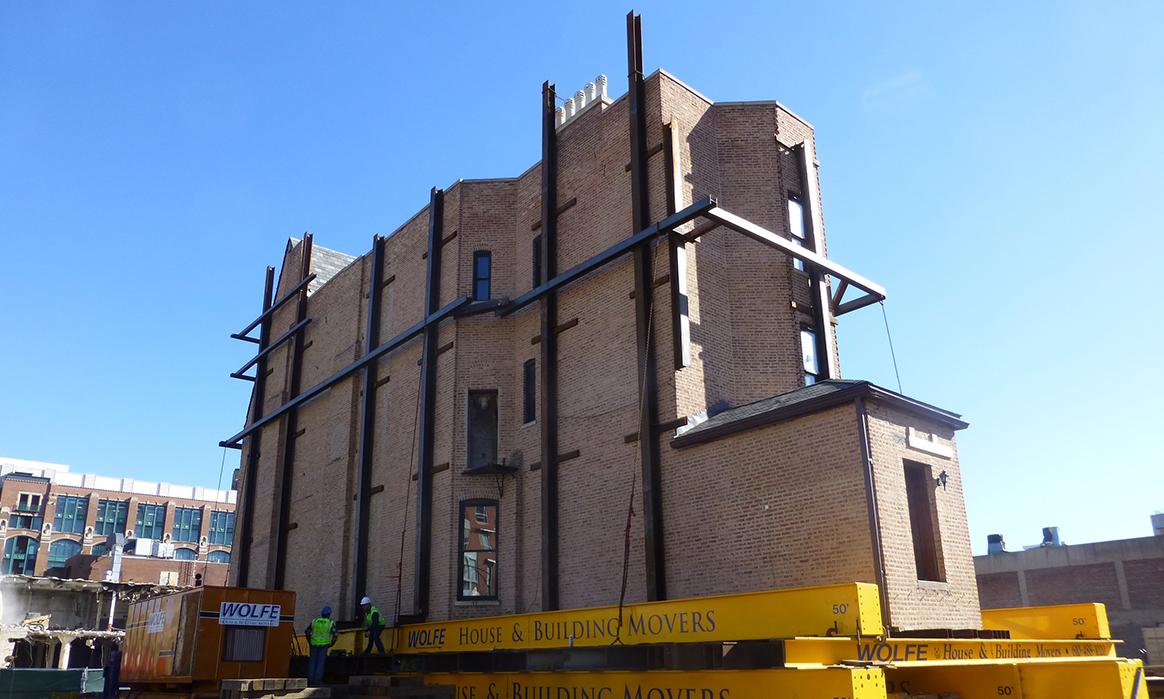 Harriet Rees Relocation Time-Lapse