Renovations to the Baltimore Ravens' stadium enhance the fan experience with improved circulation and state-of-the-art video boards. 
Lead Contact
Project Details
Project Partners
Populous
Location
Baltimore, Maryland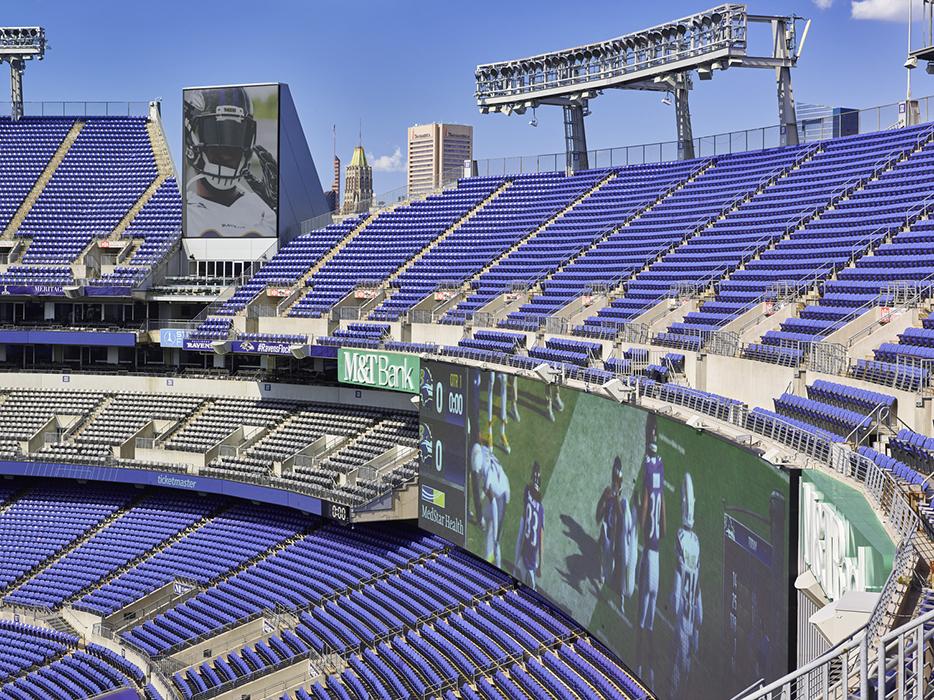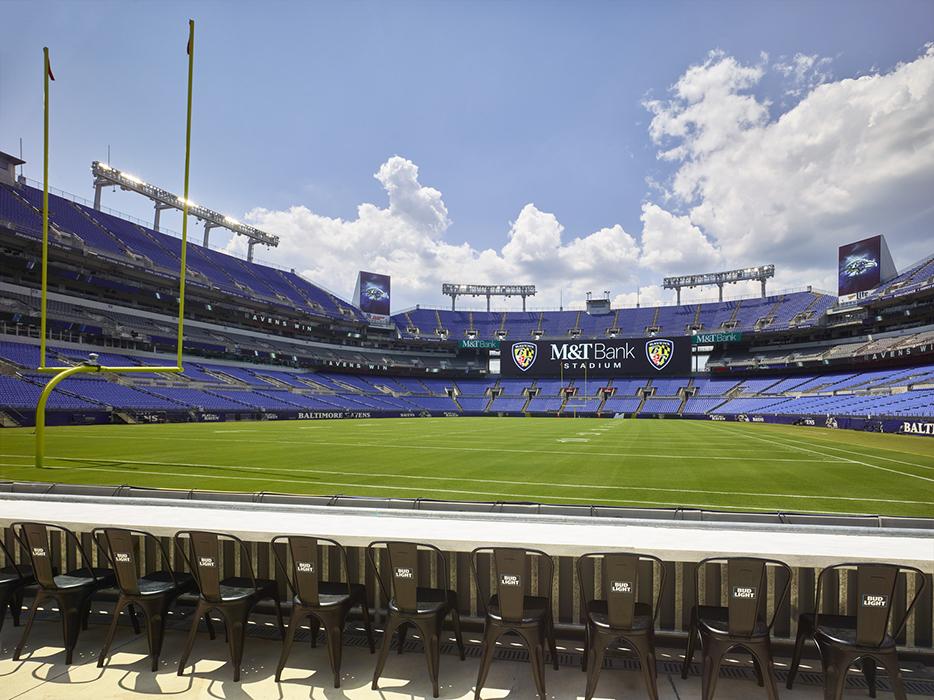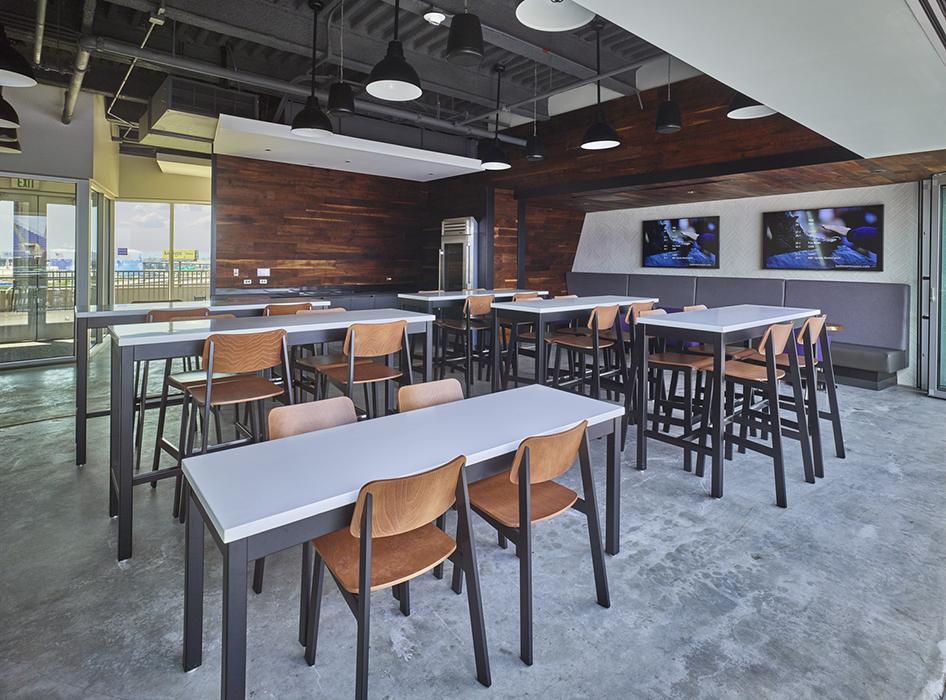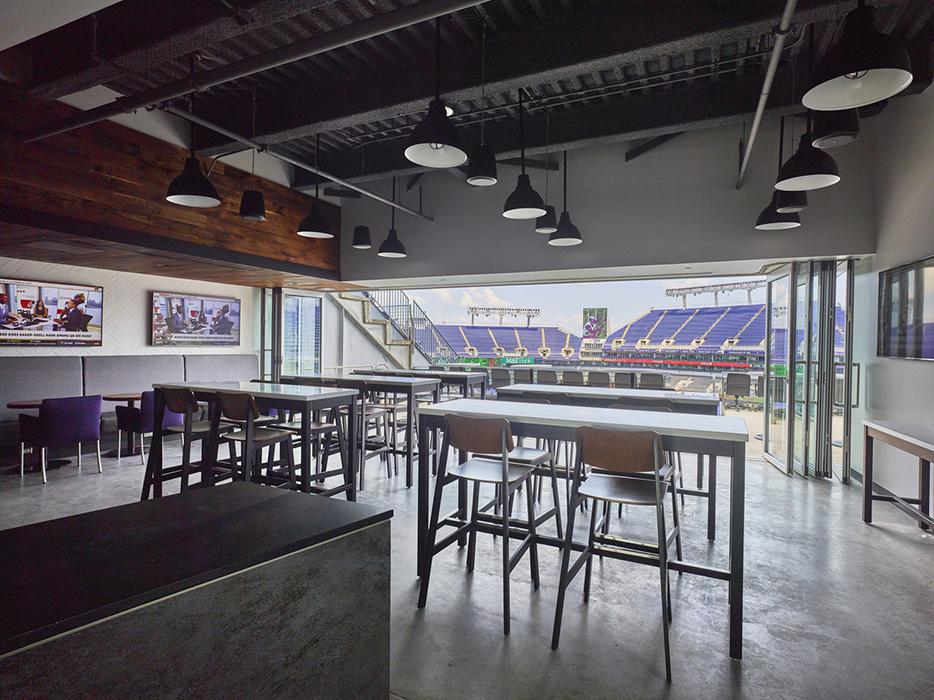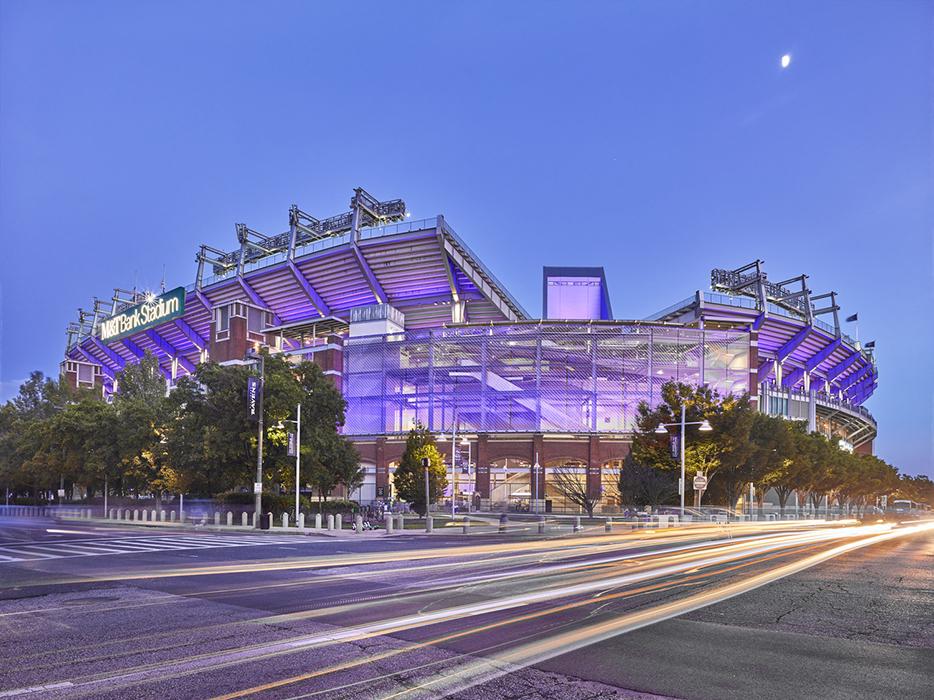 overview
Opened in 1998, the Baltimore Ravens' stadium was due for a renovation to enhance the visitor experience. We provided structural design services to Populous for the renovations including the addition of new escalators and elevators to improve vertical circulation throughout the stadium.
Two-story suites were added in each corner of the stadium at the upper concourse with 45-foot-tall-by- 30-foot-wide exterior video boards. The main video boards at each endzone of the stadium were also enlarged to 200 feet wide by 36 feet tall. Vertical circulation including escalators, elevators and ramps were reimagined and replaced. Other upgrades include the sound system and kitchen facilities. Thanks to these improvements, the Ravens were acknowledged by Stadium Journey in 2018 for being No. 2 in overall fan experience.