The residential tower has unobstructed views of the Arabian Sea, the Mahalaxmi Racecourse and the Bandra Worli Sealink.
Lead Contact
Project Details
Project Partners
Skyline Architects
Owner
Nathani Supariwala Realty
Overview
Located within the prestigious Dalal Estates, one of the oldest and largest residential complexes in Mumbai, Nathani Tower has unobstructed views of the Arabian Sea and other local landmarks such as the Mahalaxmi Racecourse, the Willingdon Sports Club and the Bandra Worli Sealink.
We provided structural design services to Skyline Architects for the tower, which is one of the five tallest residential buildings in Mumbai.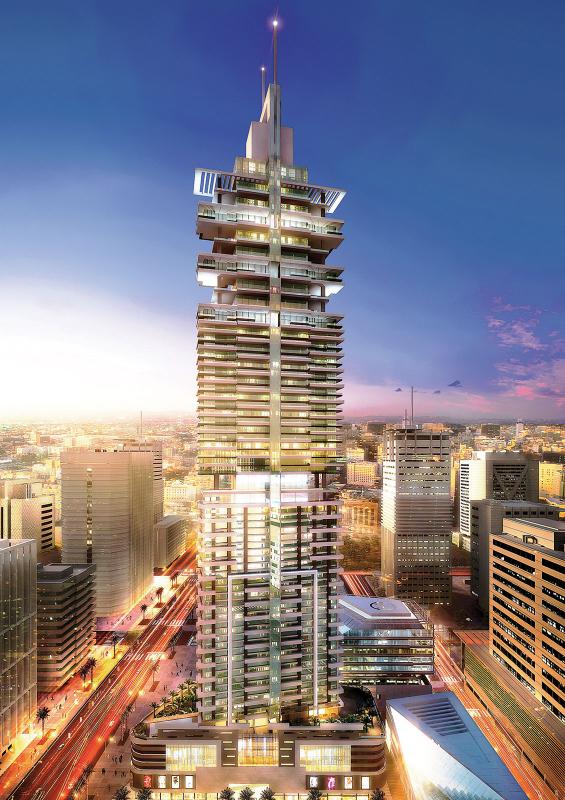 Courtesy Skyline Architects
Highlights
The 72-story luxury residential tower features a sports and health club, an indoor jogging track, tennis courts, an outdoor swimming pool 400 feet above ground level, a movie theatre, a private amphitheater, a children's play area and five levels of underground parking.
The building's structural system employs composite construction for critical elements.
The lateral system uses a high-strength concrete core with composite steel, reinforced concrete mega columns and outrigger trusses for enhanced structural stability.
Temperature-controlled, self-compacting concrete was selected for hydration and to ensure superior durability.
The building earned a Green Homes Certification under the Indian Green Building Council for optimizing natural light and ventilation, reusing 100 percent of rainwater runoff and the installation of indigenous trees and plants for landscaping.