The Offices at Southstone Yards
This series of multi-purpose buildings will help set sustainability standards across Texas.
Lead Contact
Project Details
Owner
Crow Holdings Development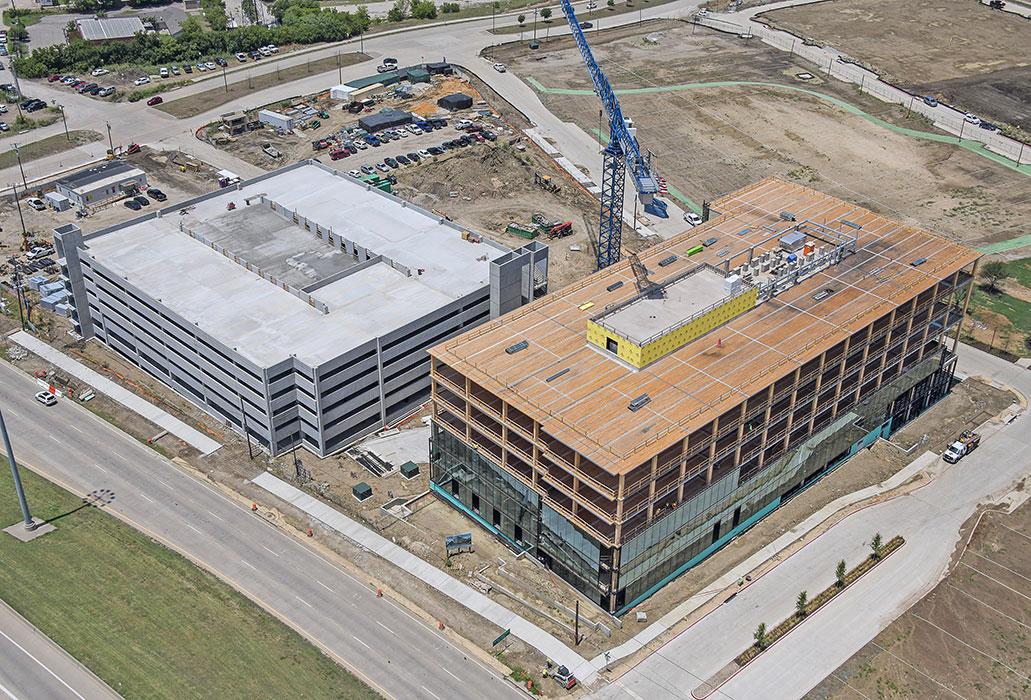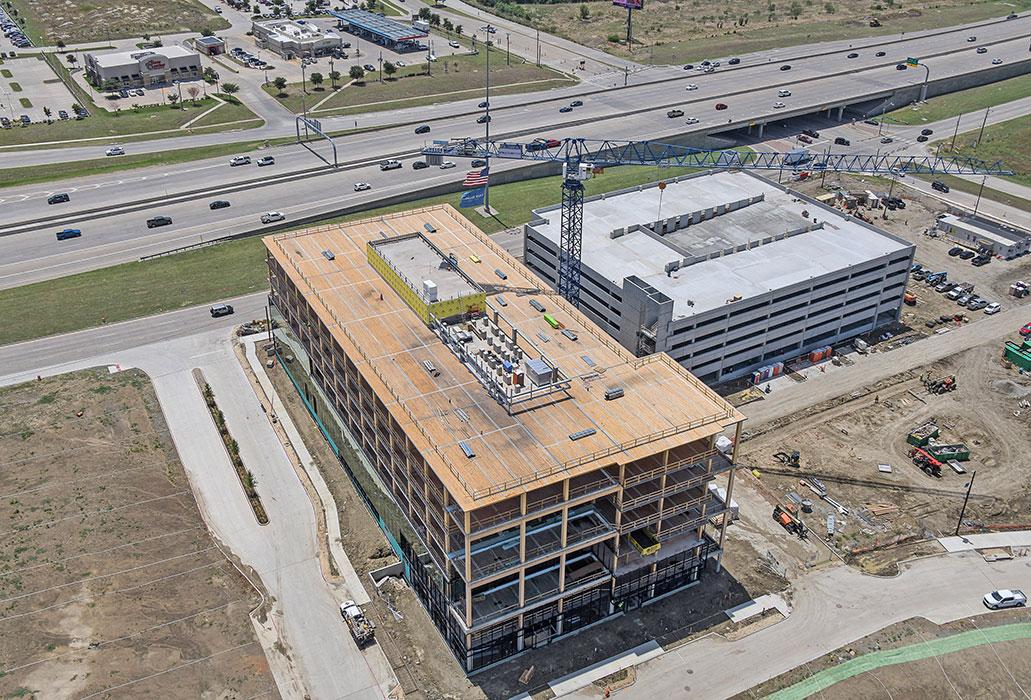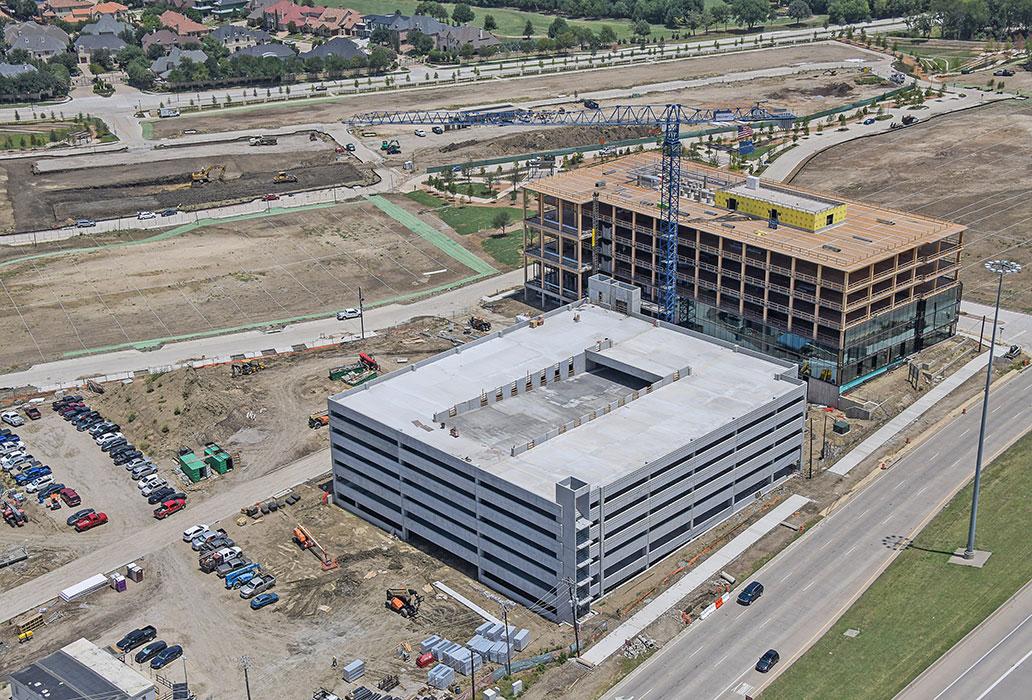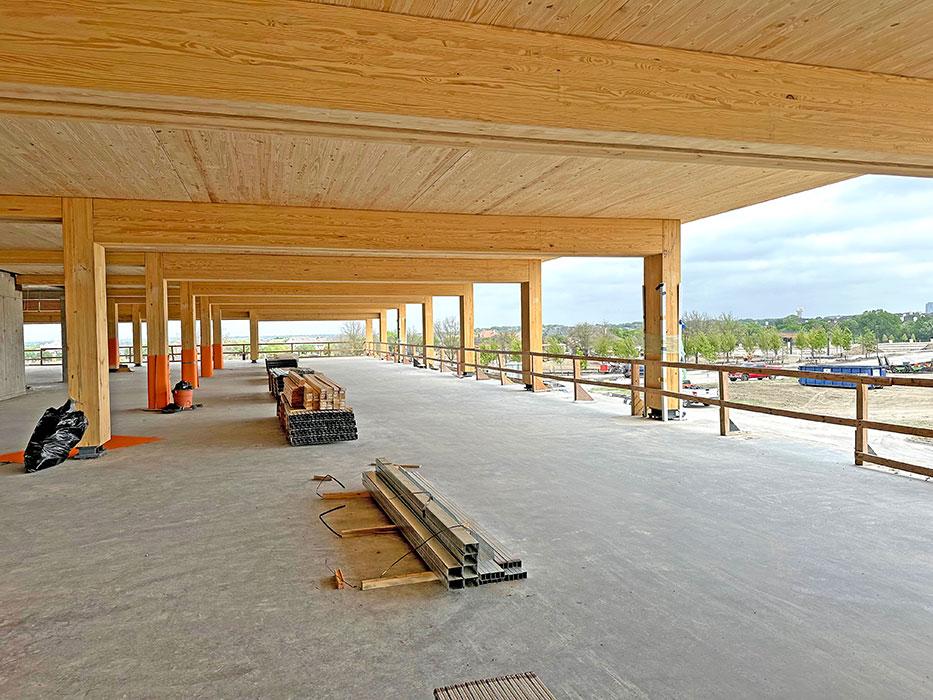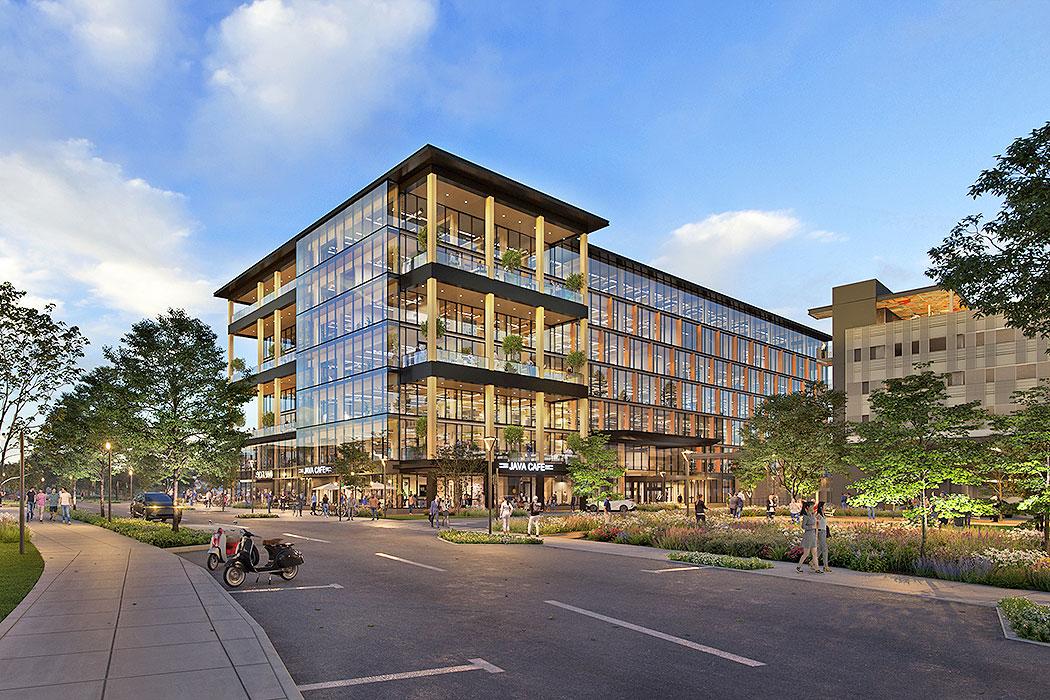 Overview
Spanning more than 45 acres, the Southstone Yards development features the first mass timber office building in the Dallas-Fort Worth area. The building will anchor a campus with future plans for mixed-use retail and residential spaces accompanied by nine acres of green space.
We provided structural engineering services to Gensler for the seven-story, 242,000- square-foot building.
Highlights
Floors two through seven are designed with southern yellow pine harvested in Alabama. 
The building's core and first floor podium are concrete. The core is framed with flat plate post-tension slabs with concrete shear walls for lateral support.
We performed a Life Cycle Assessment to help meet the rigorous sustainability goals of the project by examining the environmental impact of the structure and its components.