Oliver Gould Jennings and Henry Sloan Residences
Renewal services for two 19th century structures listed as New York City Landmarks and part of the Upper East Side Historic District.
Lead Contact
Project Details
Project Partners
RBS&D - Signature & The I. Grace, Inc.
Location
New York, New York
Area
45,000 ft² (building area), 8,500 ft² (roof area)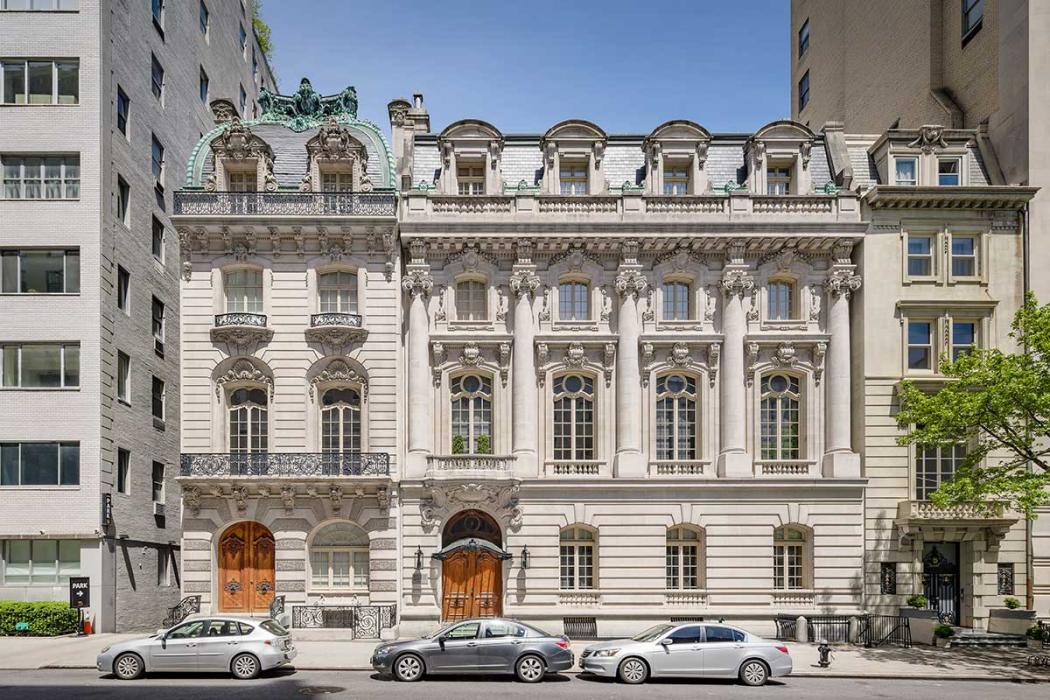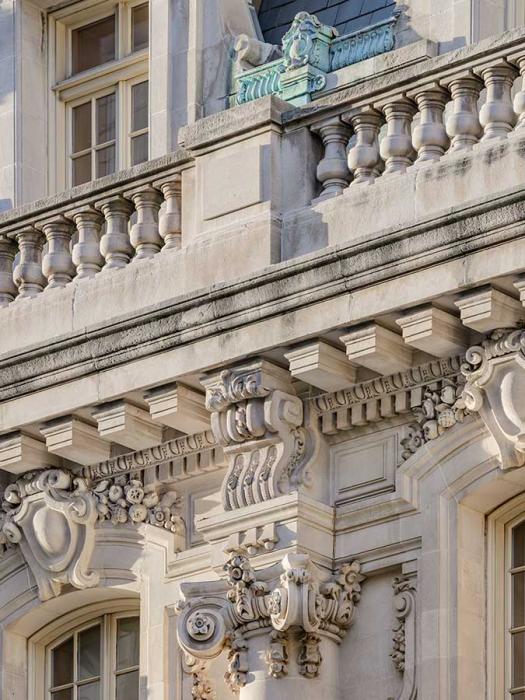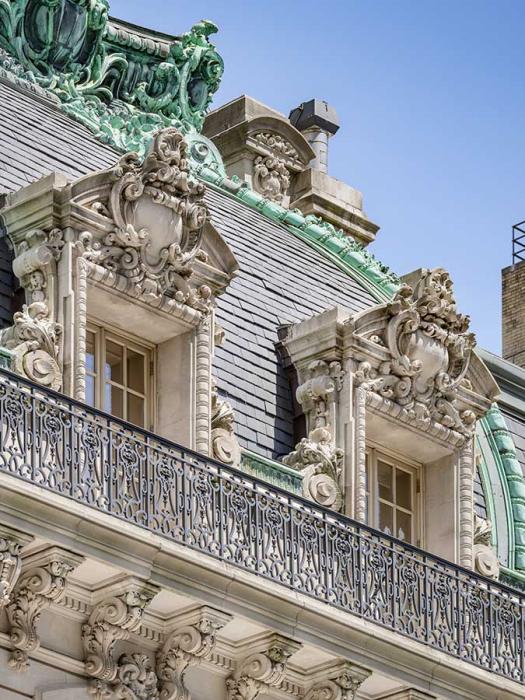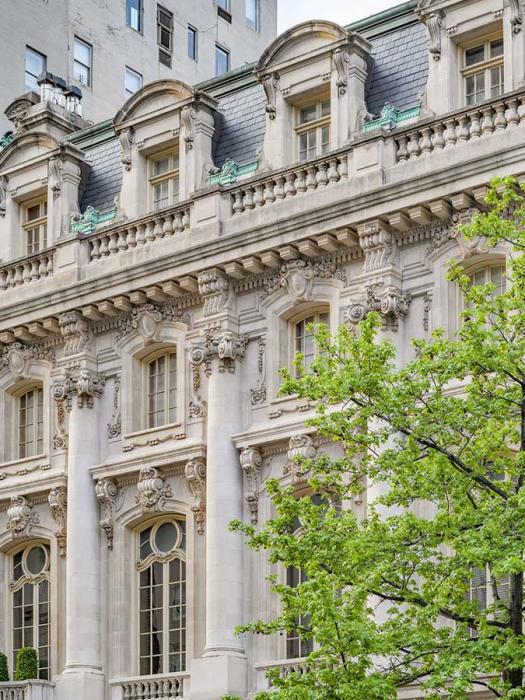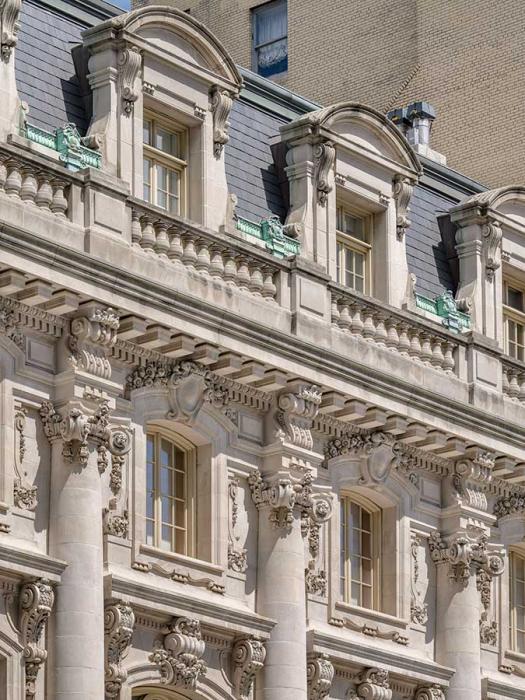 Overview
Constructed in the last decade of the 19th century and designed by Carrere & Hastings and Ernest Flagg, Oliver Gould Jennings and Henry Sloan Residences is comprised of two townhouse structures previously combined for use as a private school. Both buildings are listed individually as New York City Landmarks and part of the Upper East Side Historic District.
We provided building envelope, historic preservation, waterproofing and structural design services for renovations to convert the 45,000 square foot space to a single-family residence, which completed in 2017. 
Highlights
Our structural and exterior building envelope design teams led the comprehensive historic restoration and conservation of the stone and brick façades, decorative iron and copper work, and slate roofs. Extensive structural remediation and modification were required of a variety of systems including cinder concrete arches, wrought iron beams and heavy timber trussed beams spanning 75 feet.
Other unique aspects included excavating an in-ground, indoor pool into a historic masonry building, adding and modifying three passenger elevators (two existing, one new), adding below grade gymnasium floor with foundation wall underpinning, replacing the slate roof and roofing membranes at low-slope roofs while preserving the highly ornate copper work.
We specified cleaning the limestone façades with intermittent water misting, which was safe for the historic fabric and effective at removing the soiling.
Sidewalks and entry steps were reconstructed to match and foundation walls leaks were remediated.
The project team also included geotechnical engineers, a probe contractor, and historic materials and finishes conservationists during our investigation, remediation, alteration design, preparation of bid and construction documents, construction administration and controlled inspections.