The design of this Class-A, technology campus seamlessly integrates the urban environment with its natural surrounding landscape.
Lead Contact
Project Details
Project Partners
Tryba Architects & Saunders Construction, Inc.
Owner
Forum Real Estate Group
Location
Boulder, Colorado
Sustainability
Phase 1: LEED Silver Certification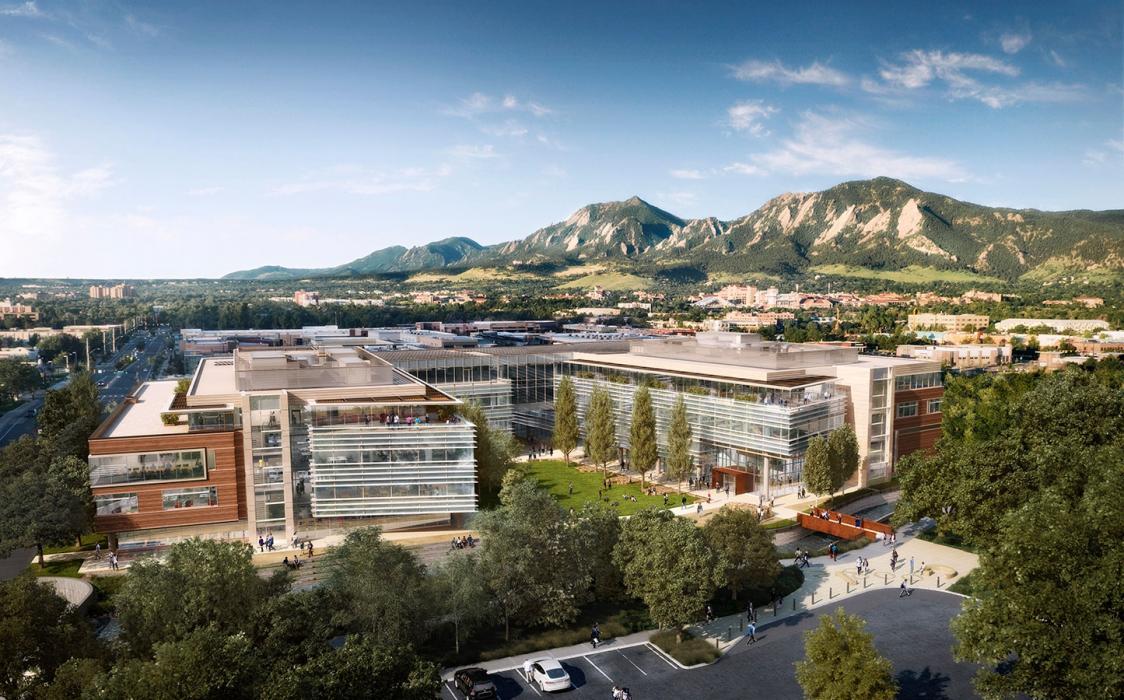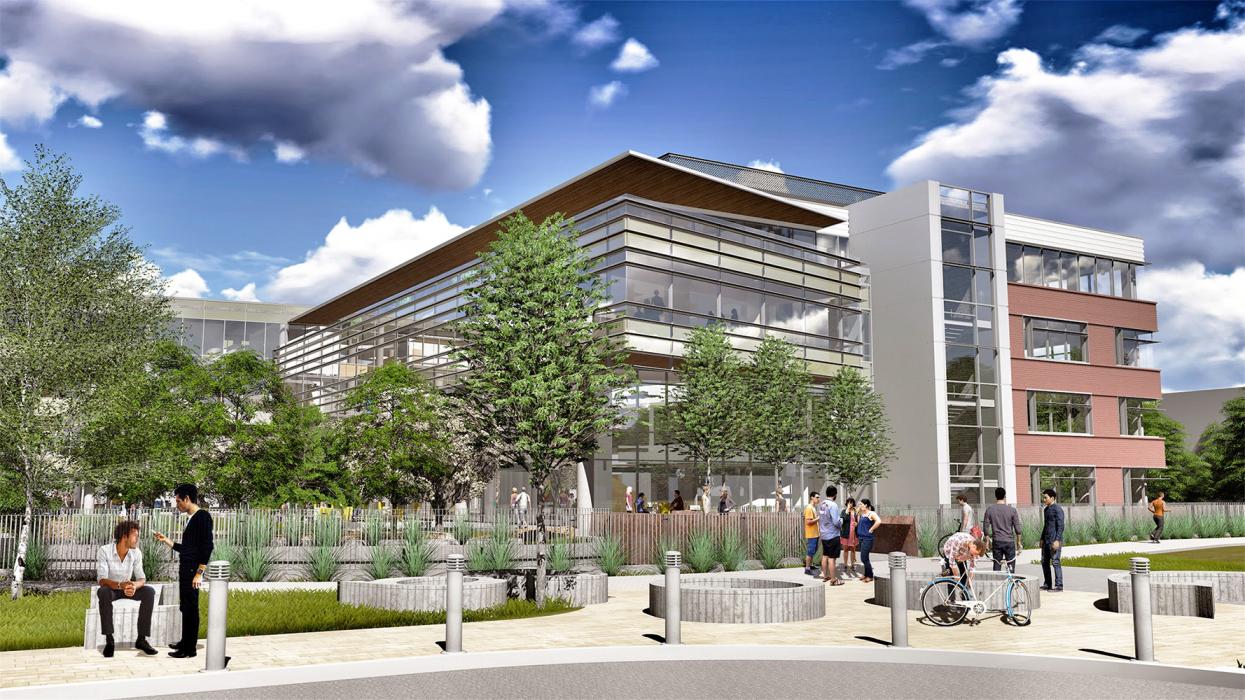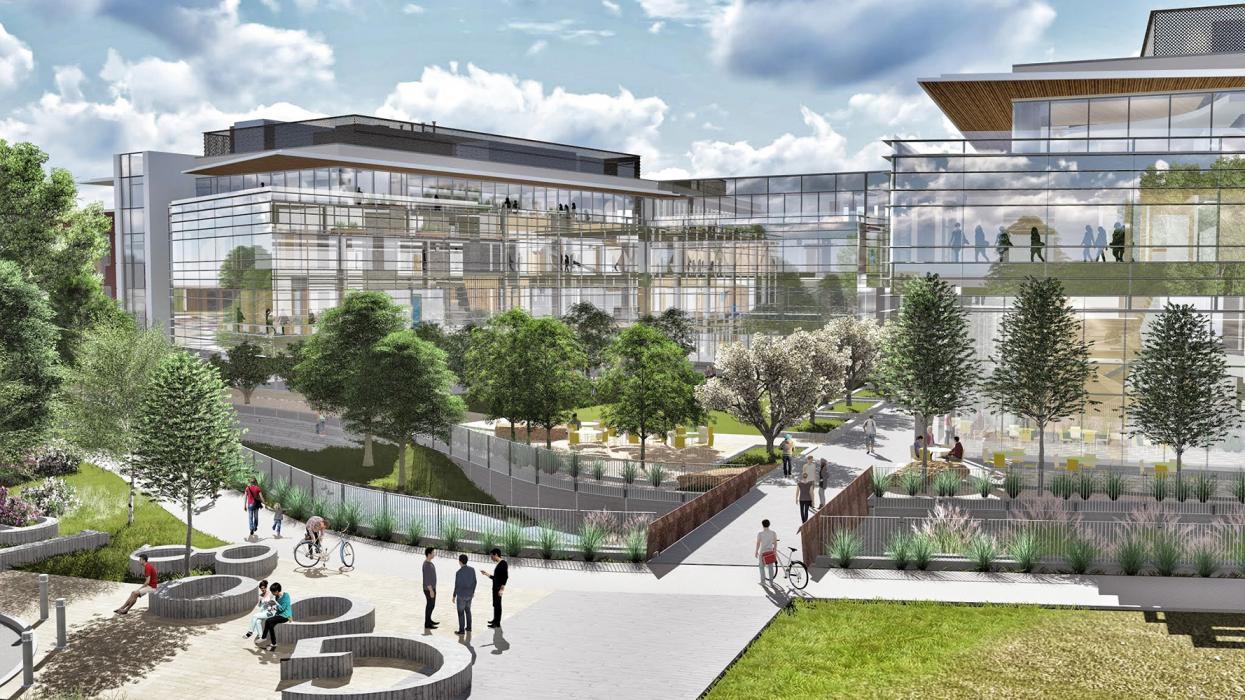 Designing Into the Natural Landscape
The first phase of this tech campus not only integrates into the natural landscape but fits within the urban context of the surrounding community. The 4.29-acre campus bisects a natural waterway with two connected buildings featuring expanses of glass to interact with the surroundings. The site links with local bike paths.
We provided structural design services to Tryba Architects and Saunders Construction for the first two of a planned three-building campus, which was completed in 2017.
Highlights
Phase one enables the building tenant to increase its Boulder workforce from 340 to nearly 1,500 employees. It consists of 200,000 square feet of Class-A core and shell build-to-suit office space. Phase two calls for an additional 130,000-square-foot office building.
The four-story, post-tensioned concrete structures feature low floor-to-floor heights to stay within the city's height restrictions.
The campus includes a 12,000-square-foot cafeteria with a full kitchen, an 8,000-square-foot fitness room with showers and lockers, a 4,000-square-foot assembly area for "Tech Talk" programs.
Below-grade parking conceals space for 620 cars.
Phase one of the campus achieved LEED Silver certification.