Robert R. Douglass Bridge
Providing an open, enjoyable crossing experience while improving pedestrian safety on a busy thoroughfare.
Lead Contact
Project Details
Project Partners
WXY Architecture
Owner
NYC Economic Development Corporation
Location
New York, New York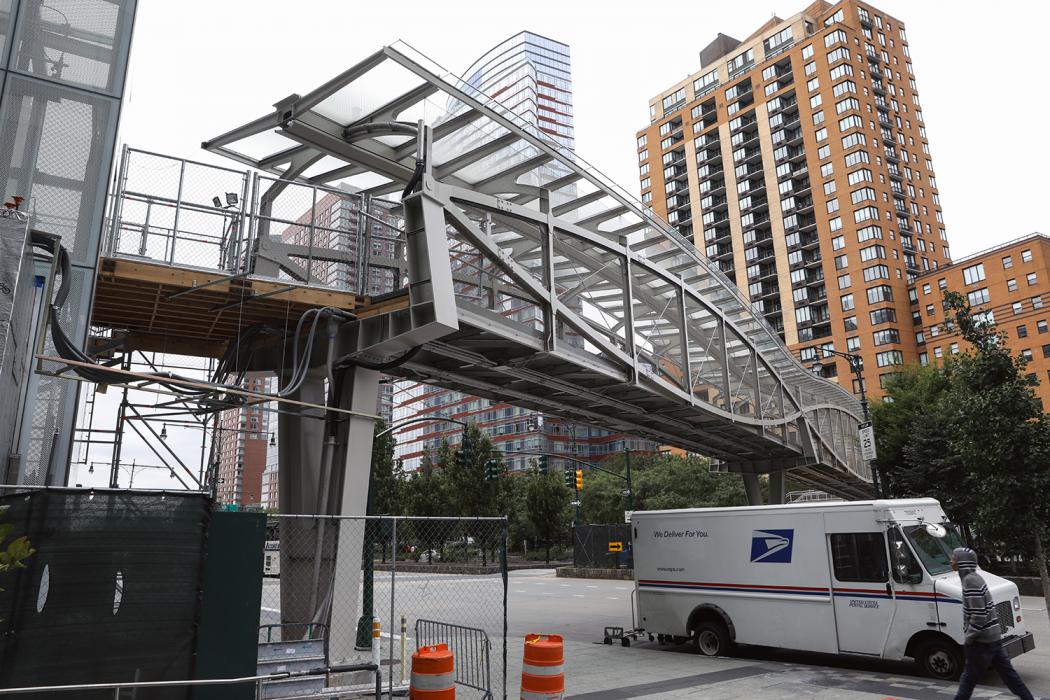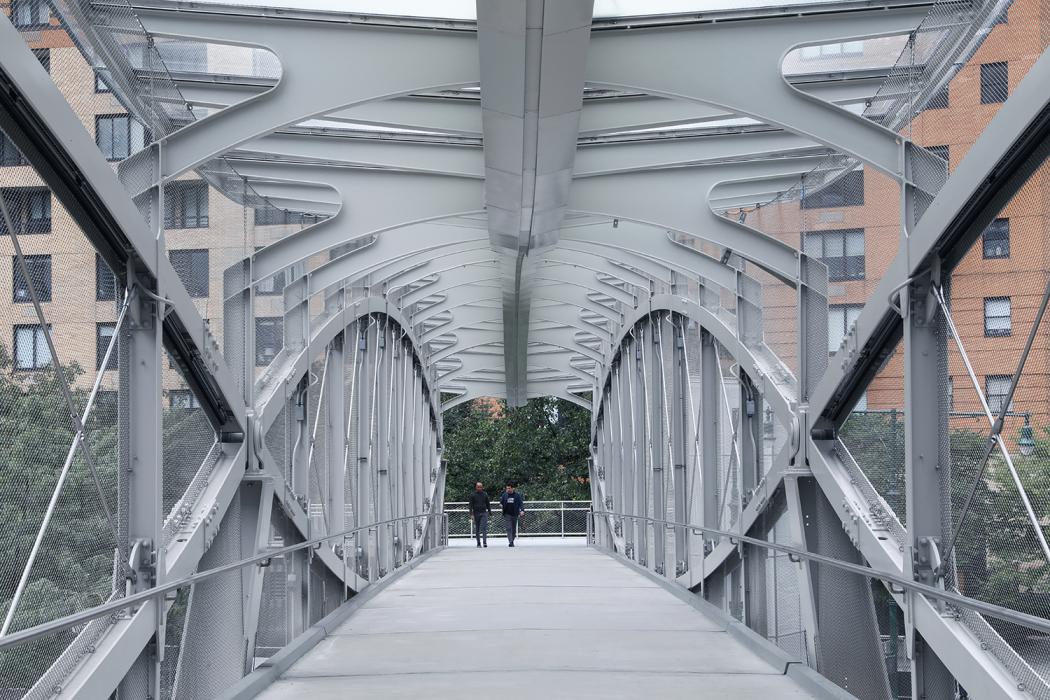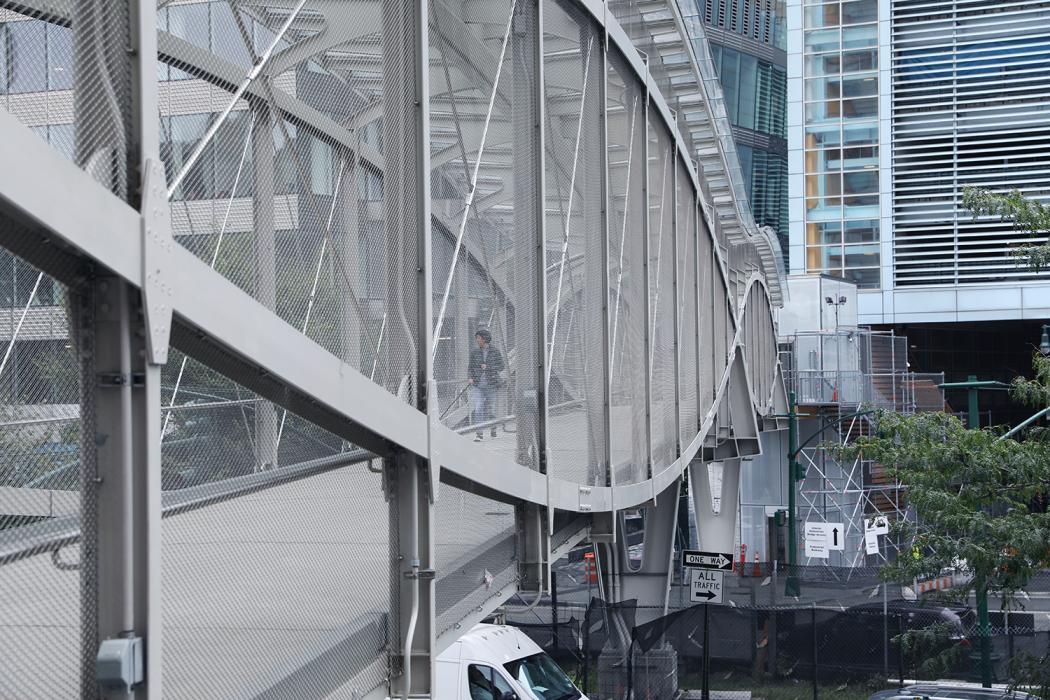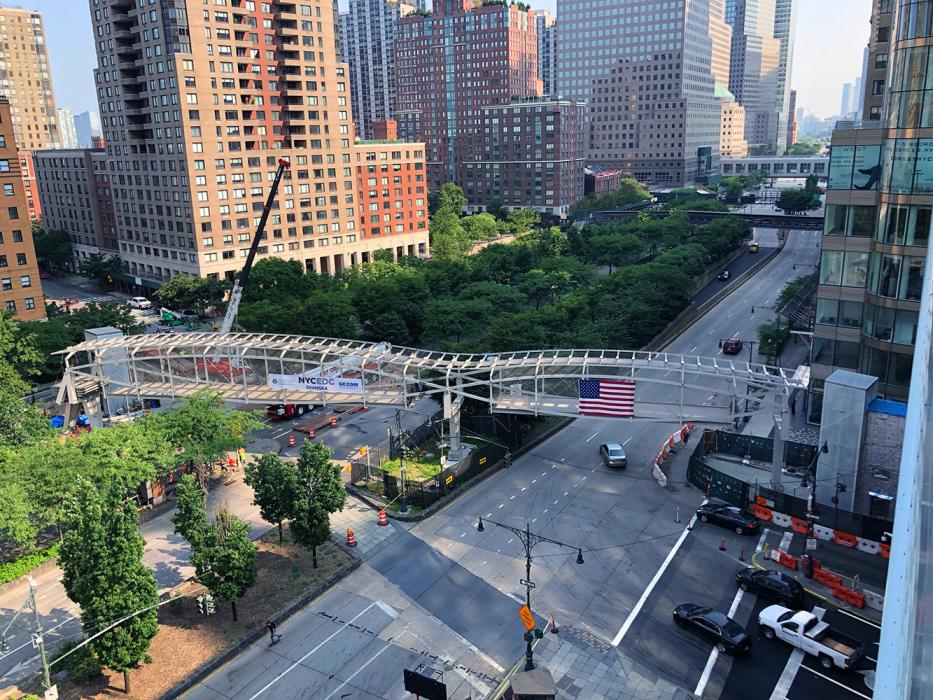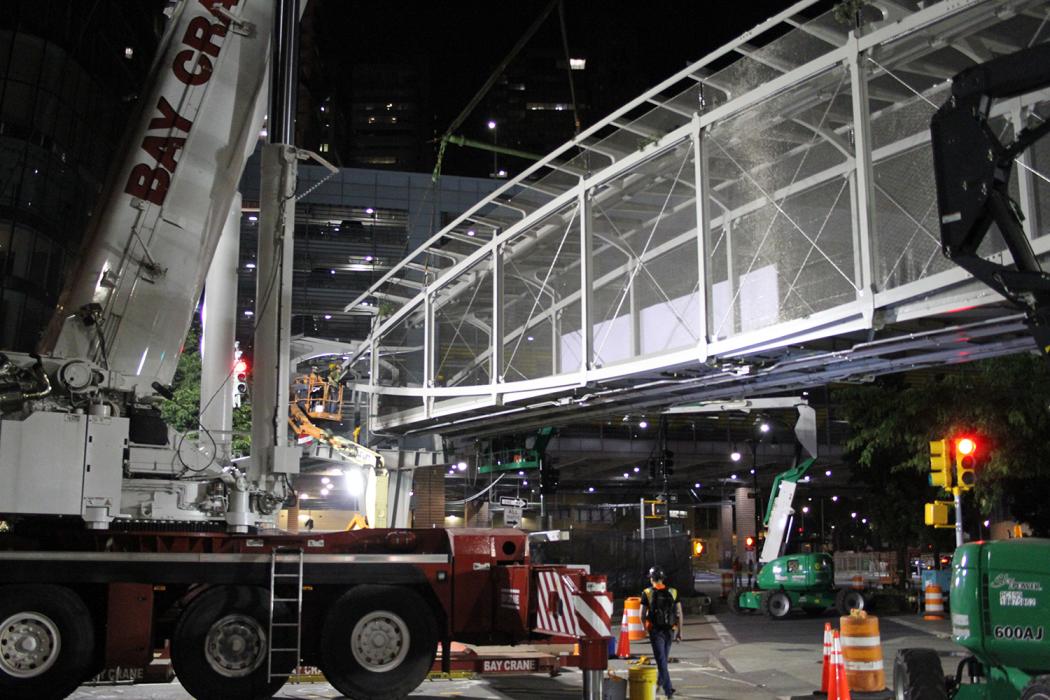 Designing a vital pedestrian connection for Lower Manhattan
The September 11, 2001, terrorist attacks destroyed the only two pedestrian bridges in Lower Manhattan. In 2002 the interim Rector Street Bridge opened as the lone crucial link above West Street connecting Battery Park City and the Financial District. The new Robert R. Douglass Bridge replaces the Rector Street Bridge and provides an open, enjoyable crossing experience while helping to improve pedestrian safety on the neighborhood's busy thoroughfares.
We provided bridge design services to WXY Architecture for the bridge, which opened in late 2019.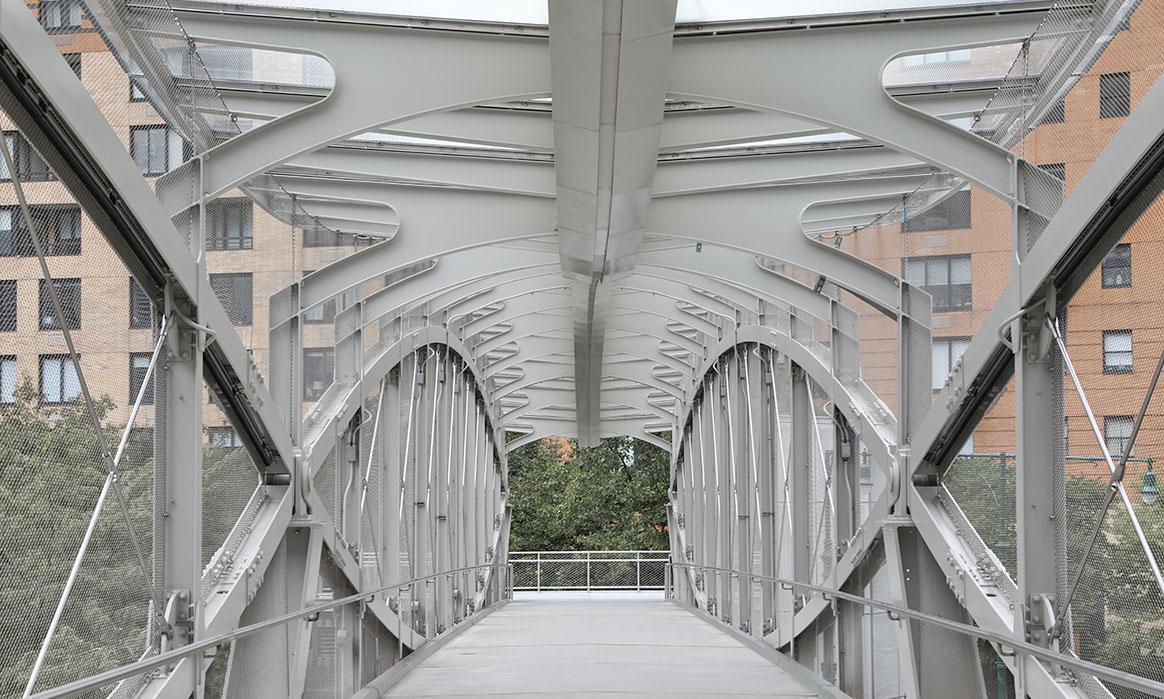 Assembly & Construction
Highlights
The bridge design includes stainless-steel cable net fencing and structural steel truss elements. The deck panels in the truss spans are constructed of lightweight fiber reinforced polymer to reduce the weight of the spans.
The bridge's 12-foot-wide walkway accommodates steady, unimpeded flow during peak periods, while providing a sense of safety to those who choose to linger and enjoy the space and visual perspectives during less crowded hours.
The placement of elevators, ramps, and stairs were selected for ease of access while taking view corridors into consideration.
A glass roof creates a lighter, more open appearance and provides an opportunity to use natural lighting. The roof also addresses the challenges of clearing snow and cleaning, and snow-melt systems will be installed at landings and stairs where there is no roof.
To make the bridge more resilient during hurricanes and floods, the electrical and mechanical components of the elevators are placed at elevated rooms under the stairs.