Robert R. Douglass Bridge
Our elegant design improved pedestrian safety near a busy freeway while creating an open, enjoyable crossing experience.
Lead Contact
Project Details
Project Partners
WXY Architecture
Owner
NYC Economic Development Corporation
Location
New York, New York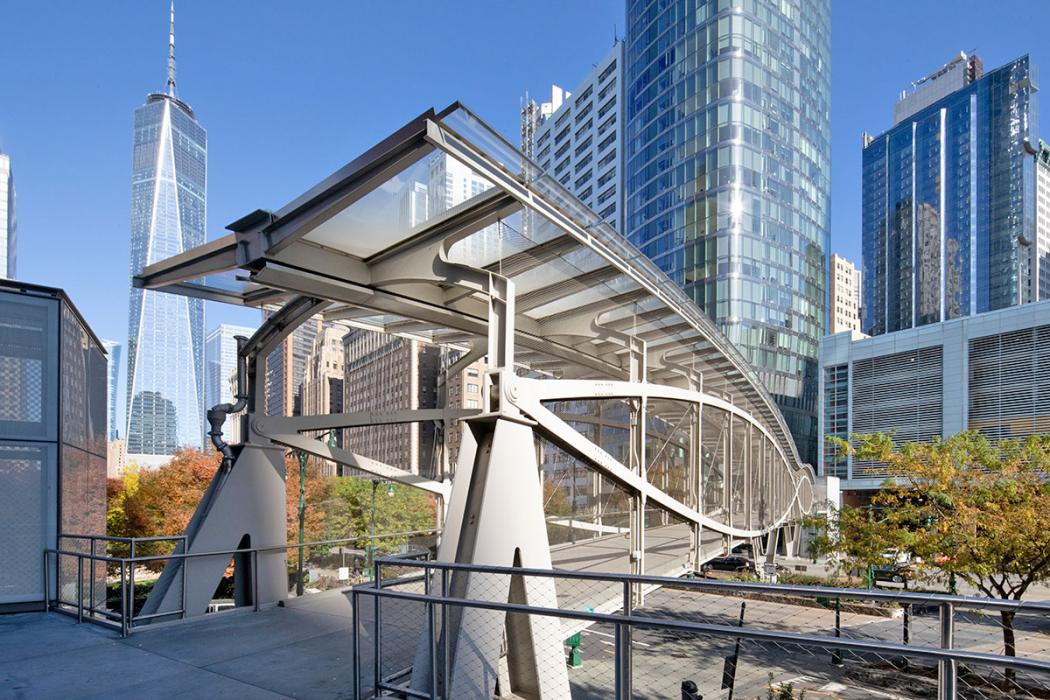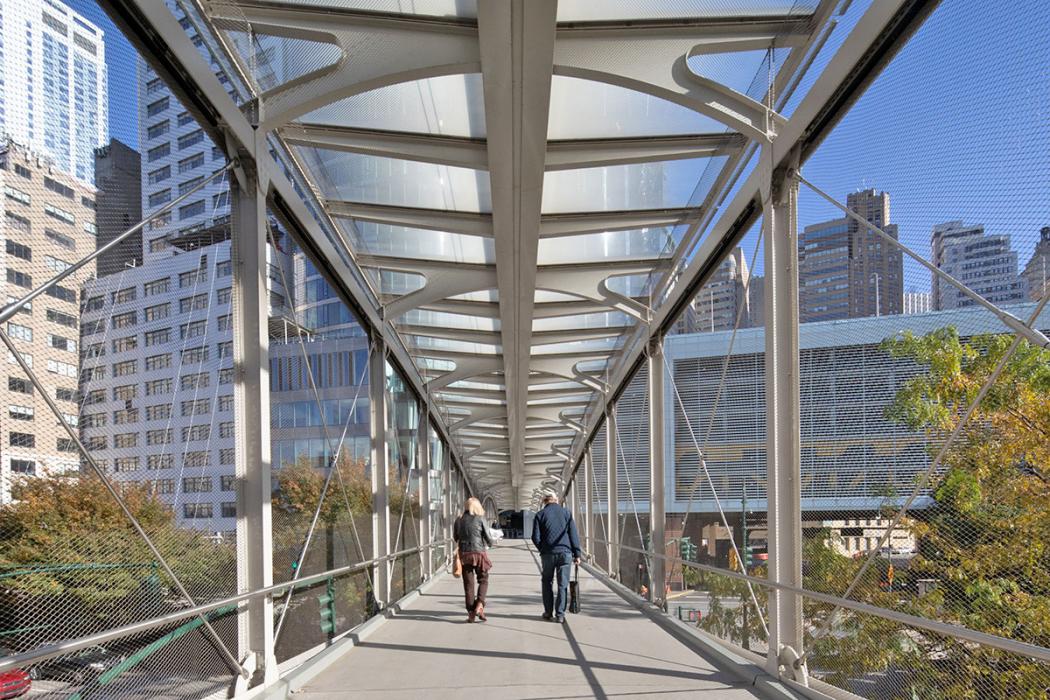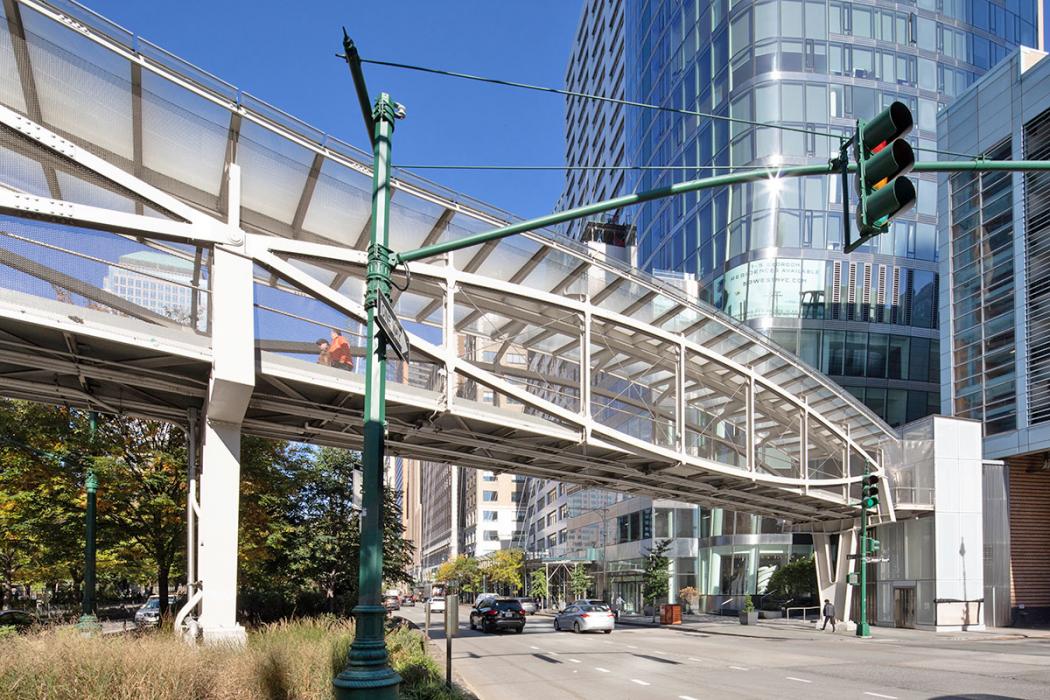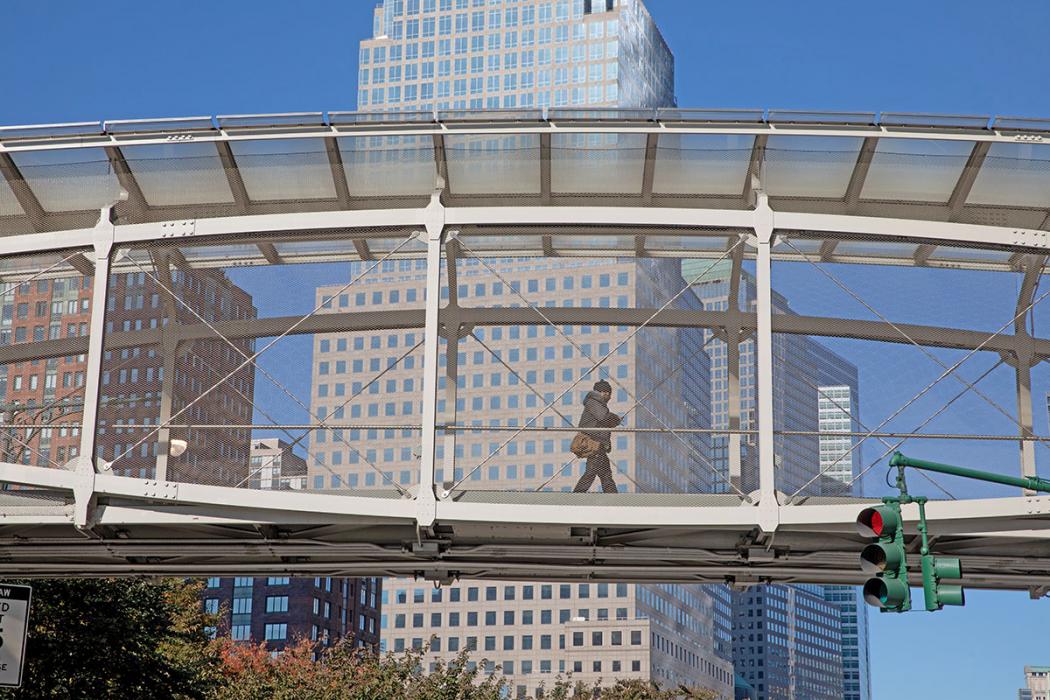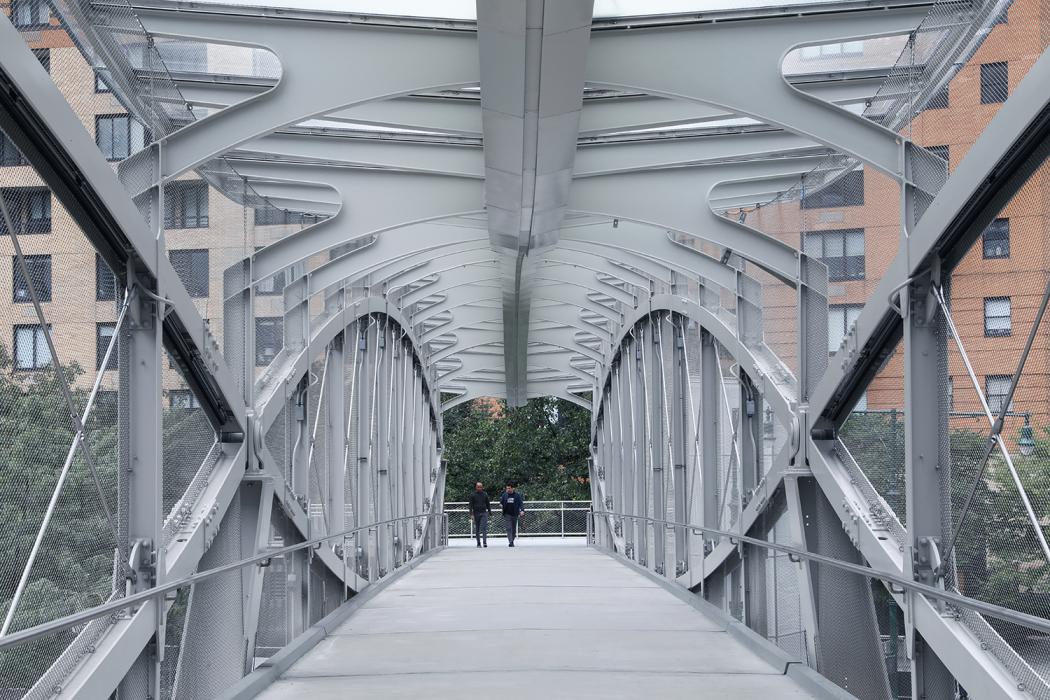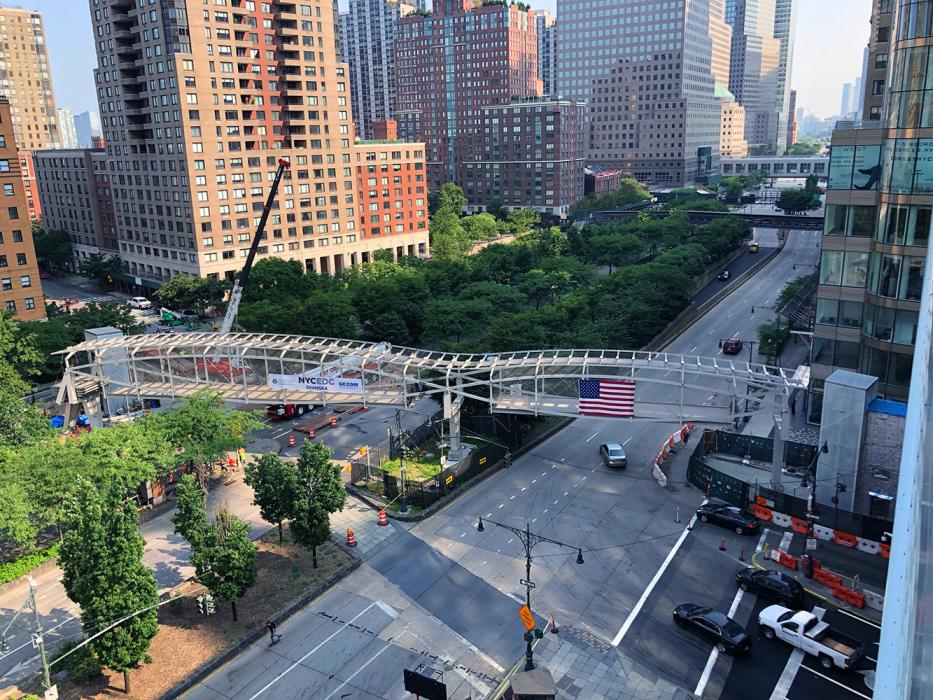 a vital pedestrian connection for Lower Manhattan
"If I had to choose one word that defines this project, it would be community," says Associate Principal Courtney Clark, project manager for the Robert R. Douglass Pedestrian Bridge, "because that was the clear driving force behind it."
More than just a passage across the Henry Hudson Parkway, linking Battery Park City to the Financial District, the bridge is a reflection of the communities it serves. Local residents and organizations like the Battery Park City Authority championed its completion and were involved throughout the design, advocating for a crossing that would be safe, beautiful, accessible to all and usable throughout the year.
The bridge, designed with WXY Architecture + Urban Design, is named in honor of Robert R. Douglass, founding chairman of the Alliance for Downtown New York and a driving force behind the building of Battery Park City. It permanently replaces the Rector Street Pedestrian Bridge – itself a temporary replacement for bridges damaged or destroyed on 9/11. The new bridge opened in early 2020, but its dedication was delayed until June 2021 due to COVID.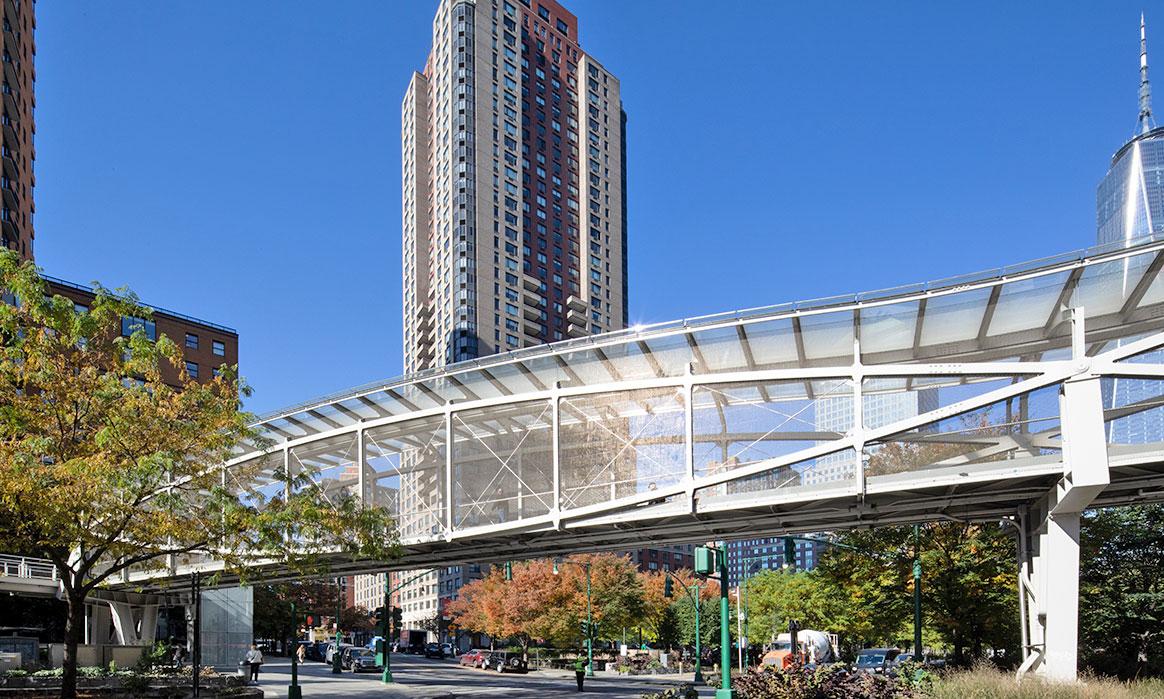 Assembly & Construction
Highlights
The bridge includes stainless-steel cable net fencing and structural steel truss elements. Its lightweight fiber-reinforced polymer deck (one-tenth the weight of an equivalent concrete deck) allowed it to be assembled off-site and lifted into place by a crane to avoid disrupting traffic.
The bright, transparent design features almond-shaped trusses echoed by the contours of a trellis-style glazed roof that maximizes natural lighting and makes the bridge usable in all kinds of weather.
The roof also addresses the challenges of clearing snow and cleaning. Snow-melt systems ensure safe passage at landings and stairs where there is no roof.
The bridge's 12-foot-wide walkway accommodates unimpeded pedestrian flow during peak periods while affording a sense of safety to those who choose to linger and enjoy the space during off-hours.
Elevators on both sides of the freeway ensure accessibility for all users. The placement of elevators, ramps, and stairs was selected for ease of access while taking view corridors into consideration.
To make the bridge more resilient during hurricanes and floods, the electrical and mechanical components of the elevators are placed in elevated rooms under the stairs.