San Francisco Int'l Airport Terminal 2
Terminal 2 at San Francisco International Airport is one of the first LEED Gold terminals in the United States.
Lead Contact
Project Details
Owner
City and County of San Francisco
Location
San Francisco, California
Sustainability
LEED Gold Certification
Number of Estimated Passengers/Year
3.2 million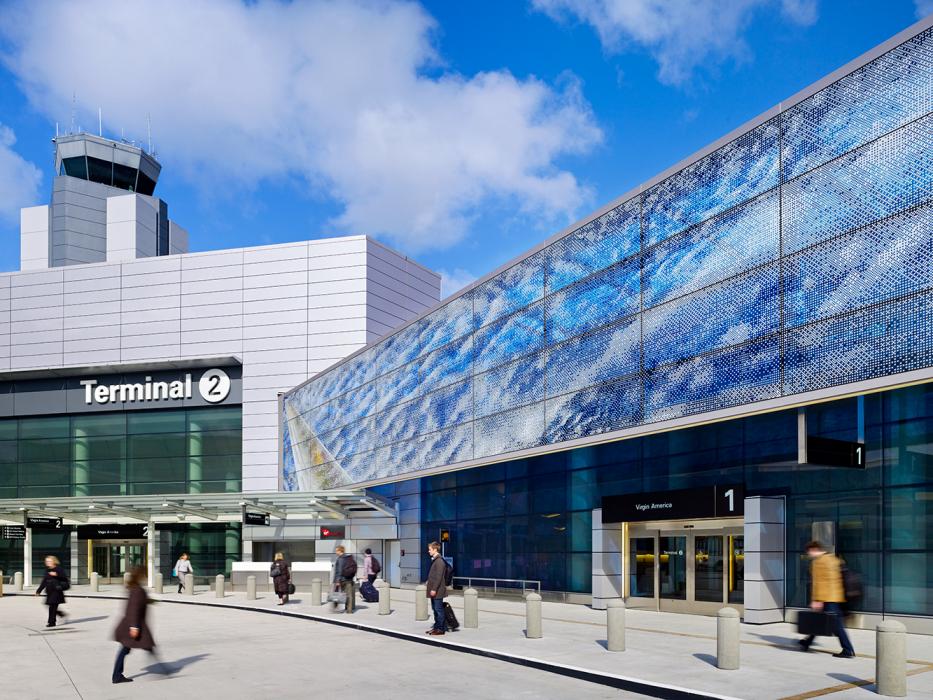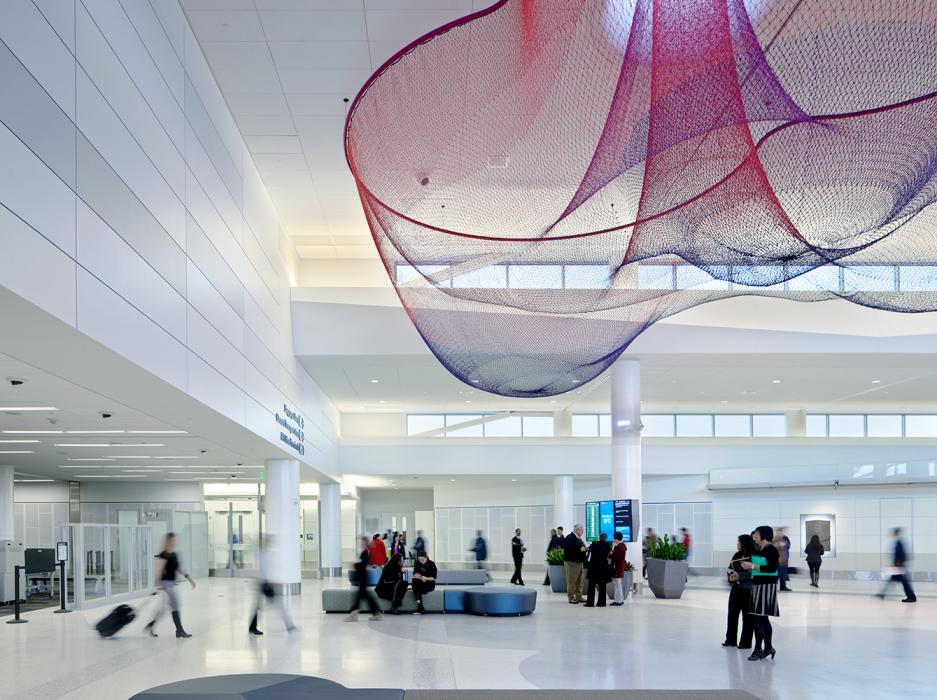 Overview
Originally constructed in 1954, the improved Terminal 2 surpasses the City and County of San Francisco's sustainability goals for the renovation. The terminal currently serves as the home for American Airlines and San Francisco-based Alaska Airlines and is one of the first LEED Gold Terminals in the United States.
We provided sustainability consulting to Gensler for the terminal renovation, which completed in 2011.
Highlights
The renovation includes skylights and clerestories that bring daylight into the lobby and retail areas, significantly reducing electric lighting requirements during the day.
An innovative displacement ventilation system uses filtered air to improve indoor air quality and reduces energy consumption by 20 percent.
Sustainable building materials include terrazzo flooring with recycled glass chips and recycled-content carpet.
The efficient use of structural steel led to a reduction in materials and allowed more than 90 percent of construction waste to be successfully recycled.
The selected plumbing fixtures reduce potable water usage by 40 percent, and innovative "hydration stations" allow passengers to refill water bottles, reducing both waste generation and the carbon footprint.
The project includes a rainwater harvesting system that meets 100 percent of irrigation needs.