Starwood Capital Headquarters Miami Beach
A Class A office building draws on the Art Deco style of Miami Beach with dramatic cantilevers and lushly planted balconies.
Lead Contact
Project Details
Project Partners
Gensler & Integra
Location
Miami Beach, Florida
Sustainability
LEED Platinum and Wellness Certification
Project Awards
South Florida Business Journal, Structures Award: Best Architecture/Design, 2022
Miami Beach Chamber of Commerce, Better Beach Awards: Innovative Architecture – Commercial, Gold Winner, 2022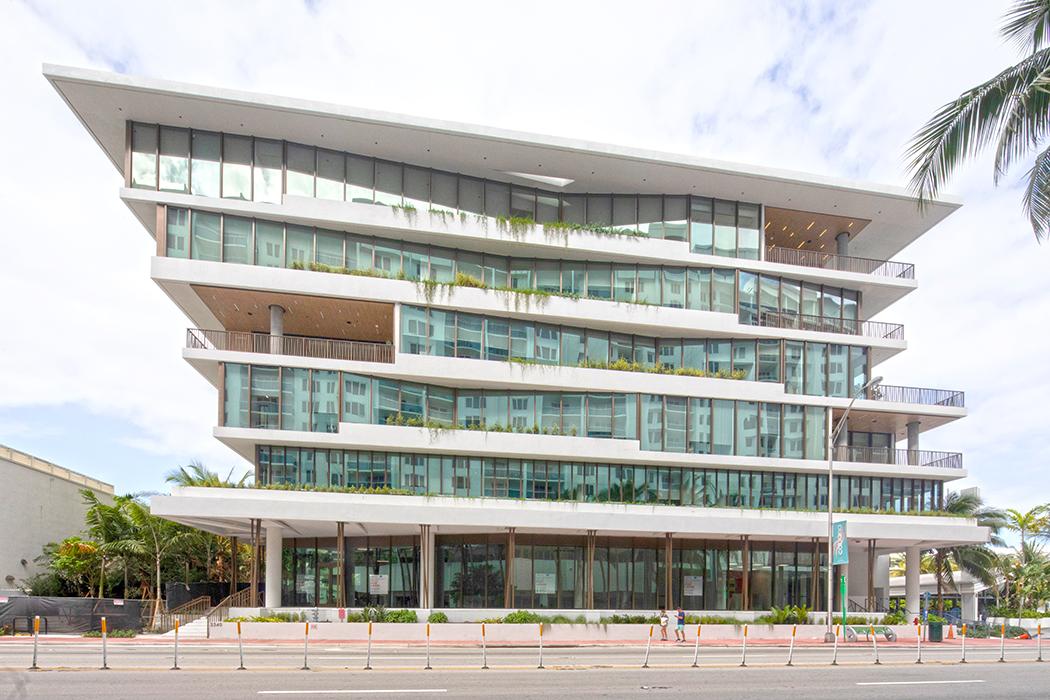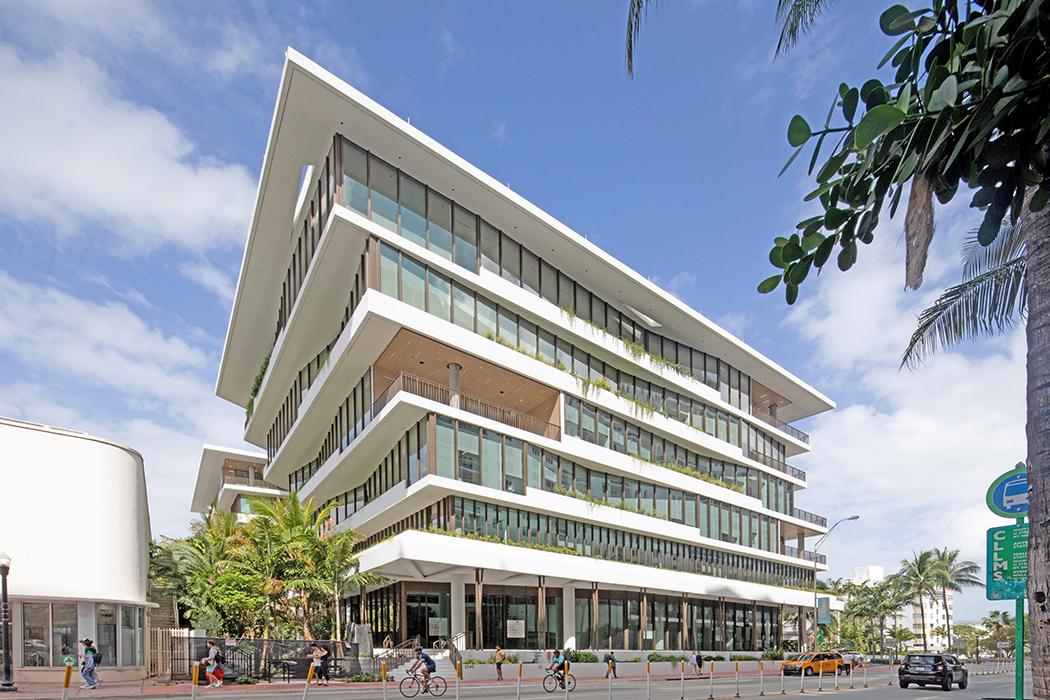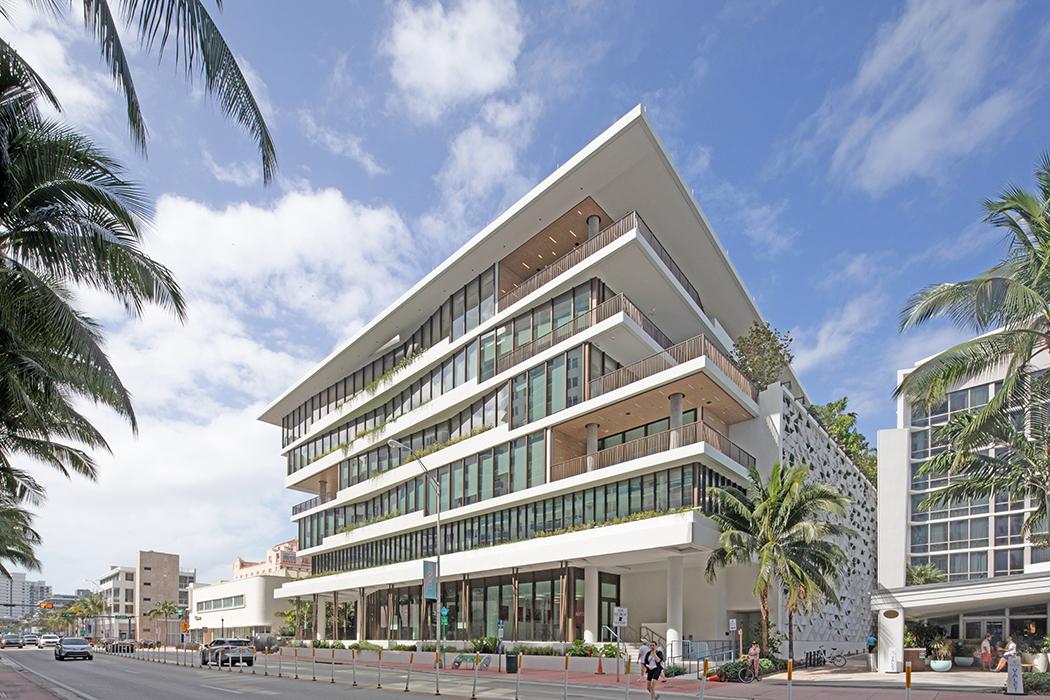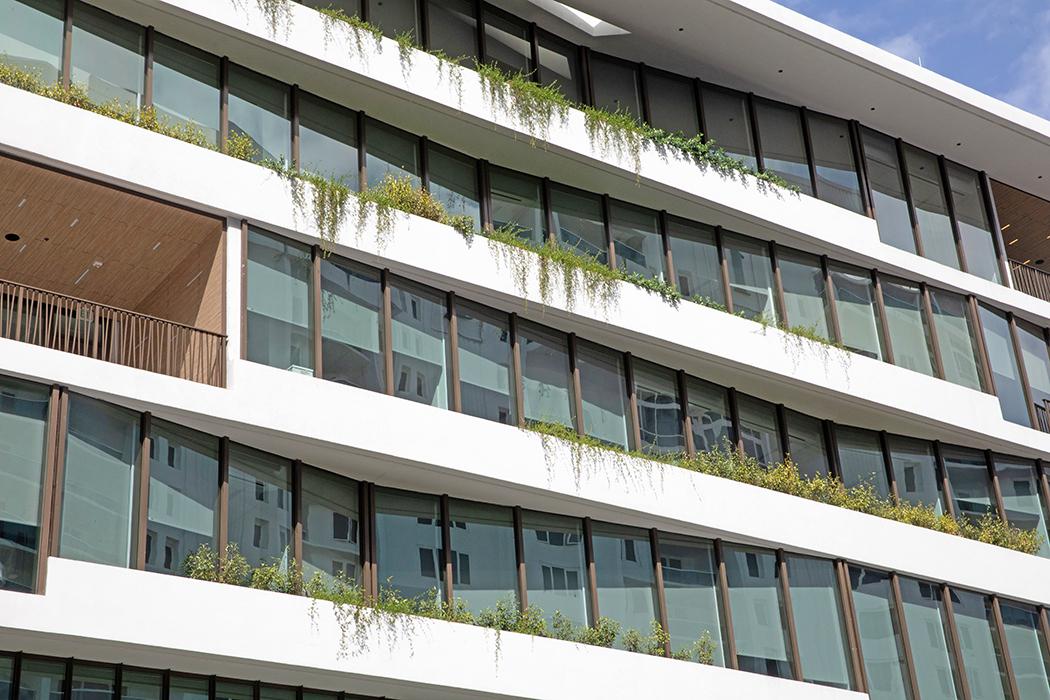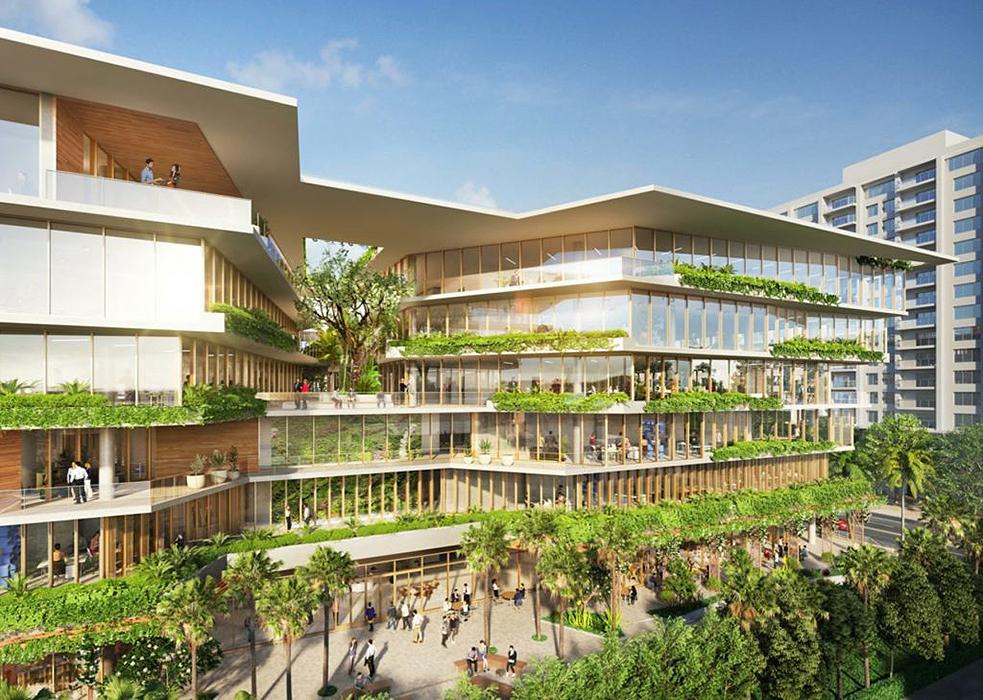 Overview
The Miami Beach headquarters of Starwood Capital at 2340 Collins Avenue pay homage to the area's rich architectural history while providing Class A office space for the private investment firm. The innovative design by Gensler incorporates elements from Miami Beach's Art Deco style. Cantilevered stucco slabs form dramatic balconies, and exterior planters create a lush vertical landscape. Expansive glazing contributes to an open, modern vibe.
We provided structural design services for the six-story, 140,000-square-foot, building, which includes 8,000 square feet of retail and 300 parking spots. The intricate cantilever design posed challenges when it came to engineering the structure and shoring it during construction.
Highlights
The structural design includes a combination of post-tensioned slabs, sloped columns and hanging columns that are hung from large cantilevering roof beams. This design allows the building to taper out dramatically, growing in square footage as it rises.
The roof beams supporting these columns are also tapered as they approach the slab edges, allowing them to remain hidden from the street view and making the cantilever effect that much more graceful.
Since the structure was built from the bottom up, the columns and floor slabs had to be shored completely during the vertical construction of the project until the roof beams were in place. The shoring spanned over an operational retail building, which created logistical challenges during the construction process.